New Features
• Oct 24th, 2019 • Helen Armour
Opportunity Documents
Launching our new feature that lets you save documents to at the Opportunity level within an Account.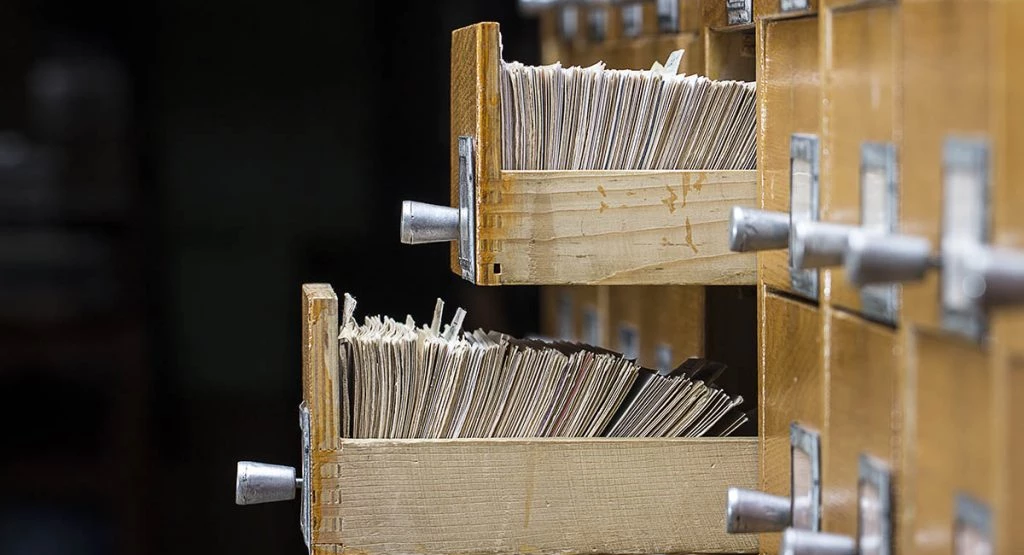 This week we've launched a new system development, Opportunity Documents, that we know will be welcomed by many!
You can now save documents at the Opportunity level, using a new Document grid. The grid appears on the Opportunity page and has the same functionality as the Documents table on Accounts and Cases.
Now, when you create a Quotation, a PDF will be saved automatically to the grid in your Opportunity. You can also add in any other relevant files and store them at Opportunity level. This means you can create a complete record for each Opportunity, adding in quotes, plans, contracts etc. As a result, everything is easy to store and find.
"I'm really pleased to see this new development released" added Really Simple Systems Sales Manager, Lisa Kilmister. "It's important that customers can file their quotes and documents against each opportunity and not just to the Account. This change will help them manage their sales and customers more effectively. Making it quick and easy to find the information they need."
For those customers where this feature is not relevant, it is possible to hide the additional grid. Using the "Manage Grids" button at the top of the page, you can hide the sections not used.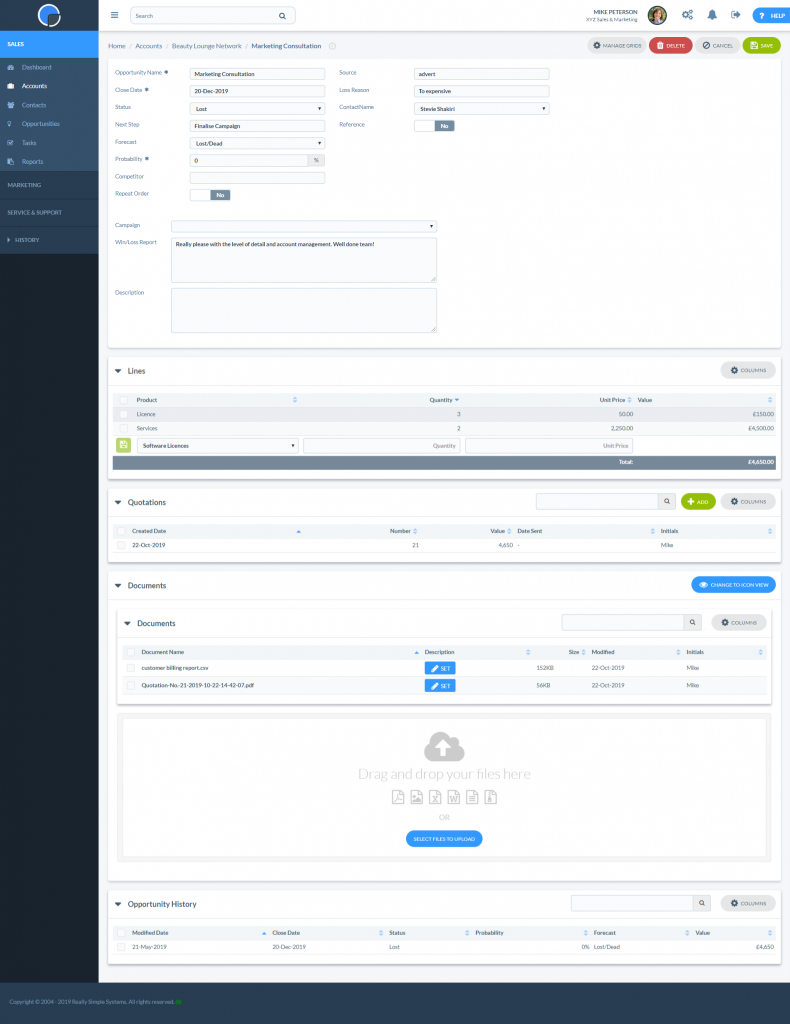 Our Opportunity Management functionality is a key feature of our sales CRM, enabling an end to end solution. The quotations feature lets you generate a quotation directly from the sales opportunity, view it on your screen, download it to your files and send it to your customer or prospect. As a result, you and your colleagues will have instant access to the information you need.
The record creates a full trail of the sales activity and it's history, which is visible to all your team.
Really Simple Systems is now Spotler CRM
The same great technology, a CRM platform that is focused on the needs of B2B marketers, provided by the same great team, at a great price!