Simple Marketing
A super-easy marketing tool to help you create and send great looking emails and track your engagement.
A Simple Email Marketing Tool
The easy way to create and send beautiful emails.
Send Emails With Confidence
Simple Marketing is an essentials version of our full Advanced Marketing tool, and includes a Campaign Wizard that takes you through the steps of creating an email, adding a mailing list, scheduling and sending.
The simple email editor lets you create professional emails without the need of IT support or a designer. You can start with a basic template then customise the design to craft your own style.
Our Lists tool gives you complete control over your data selection, allowing you to set up sophisticated segments of your contact database and save them.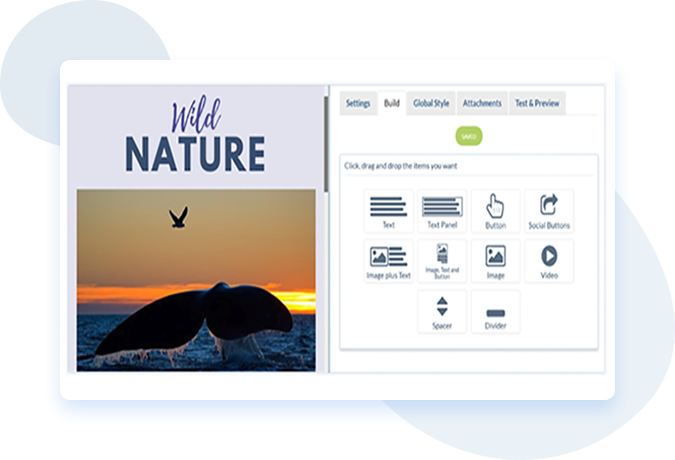 Easy Communication
Just the tools you need to keep in contact with your database.
Unique Campaign Wizard to speed you through the stages of creating and sending an email campaign.
Mail all your contacts or segment using Static or Dynamic Lists that automatically populate with your updated CRM data.
Create great looking emails with our simple "drag and drop" email designer.
Schedule and send your emails to arrive in your contact's inbox at the optimal time.
Personalise your content using the data from your CRM such as including their name, purchases history and custom data.
Instantly view your campaign stats, tracking your Open Rate, Clickthrough Rate and most popular links.
Personalise and Engage
Increase personalisation and engagement by targeting the right people at the right time.
Simple Email Designer
Our email designer has been built with small businesses in mind. You'll be able to craft great looking emails without the need of a designer or developer on hand. You can create an email from scratch or use one of our templates. Either way, you can "drag and drop" sections to the design and delete the ones you don't want. Then edit the colours to fit your brand, add personalisation, hyperlinks, documents and CTA buttons.
Static & Dynamic Lists
Our Lists feature lets you create sophisticated database segments to target your communication and increase your personalisation. A Static List might be your whole contact database or a segmented group that you can save and re-use as you like. Dynamic Lists let you set a criteria for your segment that will automatically populate at the time of your mailing with your latest CRM data.
Schedule & Send
You can schedule the date and time you wish to send your email or opt to send immediately. Scheduling will ensure that your email hits your recipient's inbox at the optimum moment to increase your engagement. Once mailed, our servers control the flow of delivery to your recipients, helping prevent them from falling foul of spam filters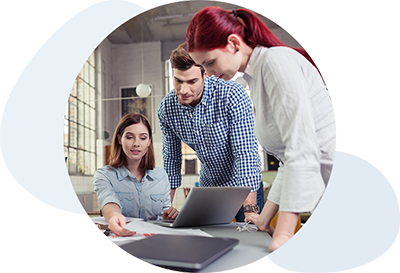 Emailing Stats
Once your email is sent, this simple email marketing tool will track the delivery and engagement levels with your contacts. You can access the simple charts and data tables to monitor your Sent messages, Opens, Clickthroughs, Bounces, Unsubscribes etc.
You'll also be able to monitor your most popular links and see who has opened them. And as the system is fully integrated with your CRM all the data is captured back to the contact's CRM record, helping you identify your best leads and prospects.
Simple Email Marketing Wizard
Our Campaign Wizard is an easy to use tool that takes you through the 4 steps of creating and sending an email marketing campaign. It flows through the process of designing an email, adding a mailing list, scheduling a time and sending.
It includes options to preview your design and send a test message to yourself or a team member. You can pause the Wizard at any stage and return to it when you are ready.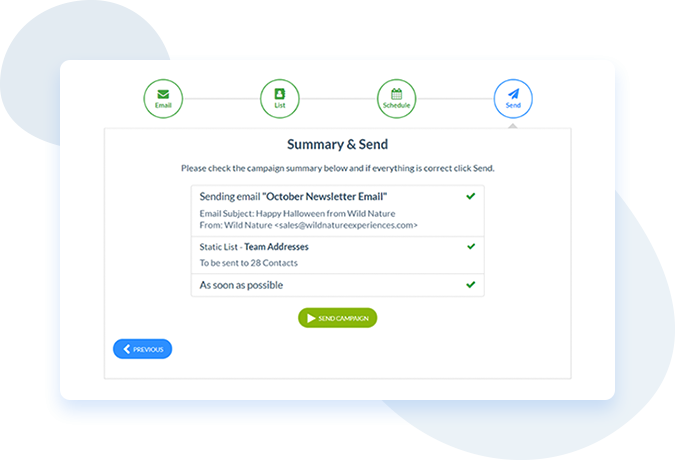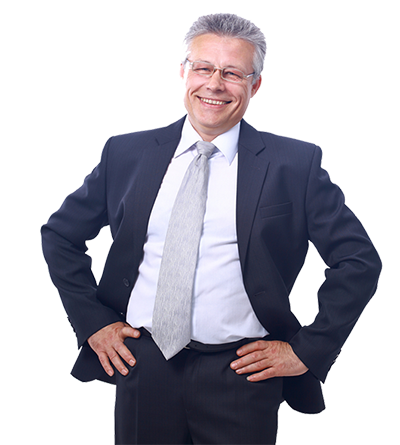 The CRM has allowed RTC to keep the lines of communication open with our customers, build stronger relationships with them and, ultimately, increase sales.
Jim Cavanagh, Partner, Retail Theft Control
Seen Enough? Get started.
The best way to see if our CRM is right for you is to try it. Simply register for a free trial and we'll help get up and running in no time.