Pipeline Management
Effectively manage and track every sales opportunity through each stage of your sales process to successful closure.
Sales Force Automation
Effectively manage and track your sales opportunities.
Sales Pipeline Management
Manage and track your sales opportunities to effectively prioritise your sales effort. Sales Force Automation means you get visibility of your sales team's pipelines right through the sales process.
You can create sales opportunities showing the value of the deal, set and update the probability of the sale and also add weighted values. As a result, our intuitive CRM system will help you create more accurate forecasts and close more leads.
Creating quotations and invoicing directly from your opportunities means no more switching between systems to get the paperwork done.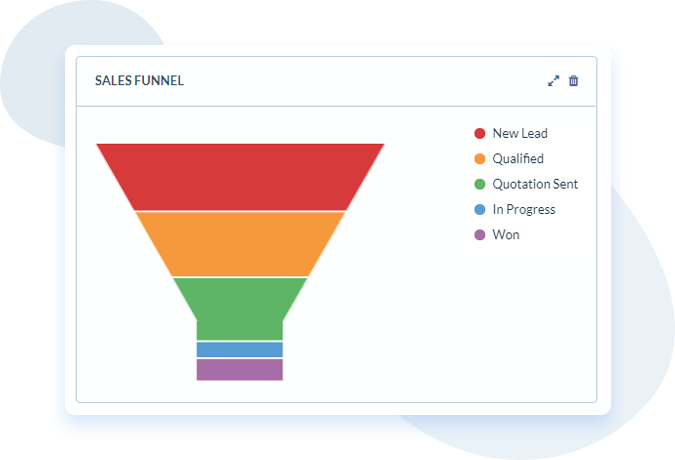 Keeping You On The Ball
All the information your need at your fingertips so you'll never miss another sale.
Estimate the probability of success for each sales opportunity and track it through your pipeline.
Set User Permission Levels to set security levels for all your team and control who has access to your data.
Add weighted values to give a sales forecast for the coming months and year.
Customise the stages of your sales process so your pipeline accurately reflects your business.
Use Opportunity Lines to create a breakdown of each sales opportunity.
Generate quotations documents directly from your opportunities and send them to your contacts.
Opportunity History automatically tracks any changes to each sales opportunity as it passes through the pipeline.
Powerful report writer dedicated to creating detailed sales forecasts.
All In The Detail
View your sales pipeline at a glance and drill down for the full picture.
Opportunity Lines
Within each sales opportunity you have the option to break it down into detailed 'Opportunity Lines'. Therefore, you can separate out different products that you might be quoting on, and differentiate service elements that might be charged at another rate.
Opportunity History
Our Opportunity History features lets you keep a record of any changes made to an opportunity. So the changes and transactions are logged in the Opportunity History, giving you a full record of any alterations made to the opportunity.
Custom Settings
Customising your Really Simple Systems CRM is simple and you can create your own settings to determine the steps of your sales process. You can add as many stages as you like, accurately reflecting how you manage your sales pipeline.
User Permission Levels
If security is important, you can set up differing CRM permission levels and control who has access to your data. Allocate your CRM user to a User Group and User Profile to determine what level of access each has to your company data.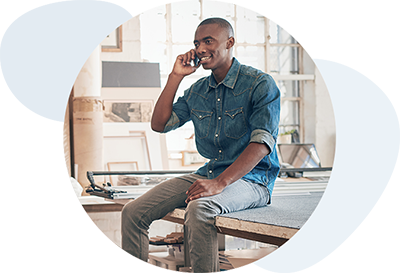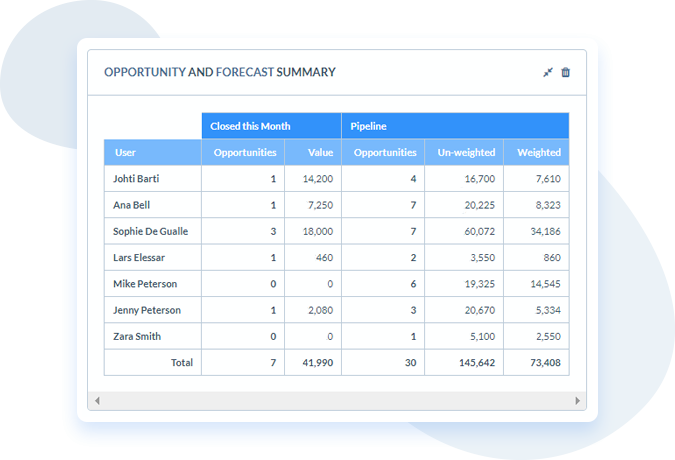 Forecast Reports & Custom Charts
Our CRM software includes a powerful report writer dedicated to producing sales forecasts. The Forecast Reports feature means you can create detailed forecasts, reporting on your sales pipeline. You can sort the report by probability, weighted and unweighted values and also by your sales groups.
Our Custom Charts lets you create your own dashboard widgets and view your sales progress at a glance.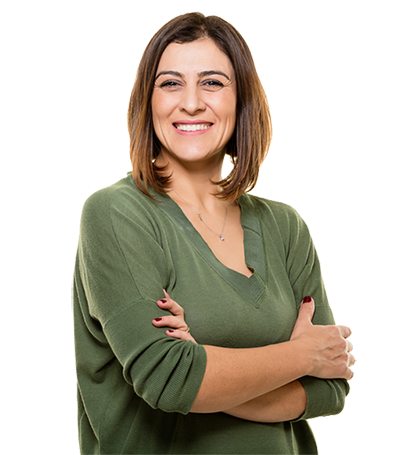 We are a small organisation so the fact that we could discuss exactly what we wanted meant a lot to us.
Jacquie Burnside, Destination North Coast NSW
What is Pipeline Management?
A sales pipeline represents the defined stages and steps that make up a sales process. Often depicted as a graphical chart, it helps sales teams drive deals to closure.
Pipeline management is the tracking and management of this process, helping sales managers and their teams keep on top of where they are at any one time. Keeping track of a single lead as it moves through each stage of the pipeline is relatively easy. But when you are managing multiple leads and/or have a complex sales process, a defined pipeline is needed to make sure nothing gets forgotten.
Seen Enough? Get started.
The best way to see if our CRM is right for you is to try it. Simply register for a free trial and we'll help get up and running in no time.