Campaign Management
The power to run all your marketing campaigns directly from your CRM, group multiple sub-campaign stages and track your success.
Campaign Management In CRM
Segment your database, target your messaging and track customer engagement.
Campaign Management Software
Our campaign management software gives you the power to run marketing campaigns directly from your CRM and track your success. You can create multiple marketing campaigns and stages for different segments your customer base and create automated campaigns.
Our CRM campaign management can be used to manage email marketing campaigns as well as other campaign types including PPC, Google Ads alongside traditional marketing methods.
Or if you need something much simpler, then our super-easy Simple Marketing tool could be just what you are looking for.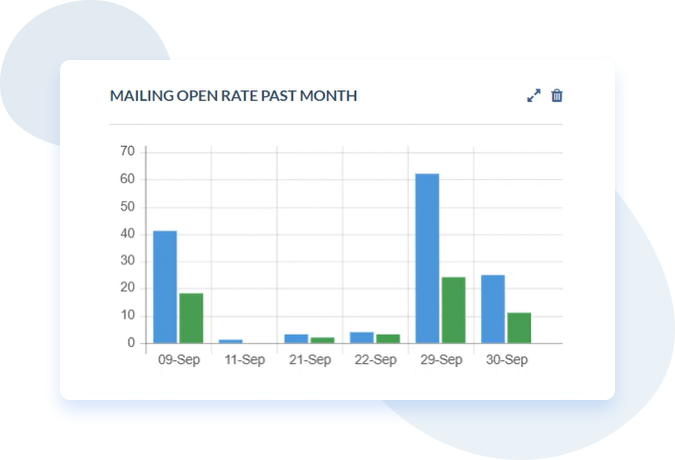 Everything You Need to Run Your Campaigns
Campaign management to plan, execute, track and measure your campaigns from inception to evaluation.
Manage all your marketing campaigns and group multiple campaign stages together.
Generate new leads using web forms to automatically capture your contacts' data to the CRM and setting follow up tasks.
Create detailed database lists and segmentations to filter your contacts for different campaigns and sub-campaigns.
Set automated marketing campaigns to keep your contacts engaged with regular messages.
Fully integrated with your Sales CRM so you can track your leads and opportunities and attribute them to campaigns.
Monitor and measure your customer open rate, click throughs and engagement, keeping track of your ROI.
Insight And Visibility
Create a customer-centric strategy with full visibility of all your prospects and customers.
Campaign Stages
Each marketing campaign can include multiple stages that reflect different parts of the campaign. You may have an initial email, then a telephone follow up, and then a reminder message. Alternatively, you might segment your contacts into customers, prospects and suspects and send a different email variation to each group.
Track Your ROI
Our campaign management software lets you track the number and value of leads, opportunities and sales for every marketing campaign. As a result, you'll build up accurate measures of your cost per lead and your return on investment.
Email Delivery Management
When you send a campaign the CRM automatically controls your email delivery rate. This helps to maintain a healthy sender reputation and avoid spam filters. It will manage any email "bounces" and unsubscribes. It also lets you set mailing preference options to comply with data protection regulations.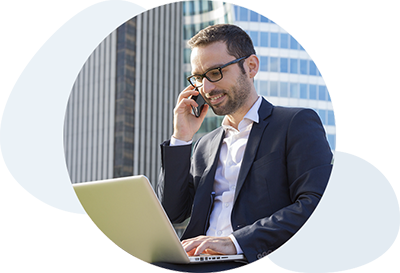 Sales CRM Integration
As all your campaign activity is integrated within the Sales CRM you can easily manage and track your customers' interactions.
The campaign data will show you who has opened a message or clicked on a link. This gives you insight into your customers' behaviour and preferences for both sales and marketing. You can send attachments with your mailings and run reports on all the campaign activity.
Automated Campaigns
Our automated marketing drip campaigns feature lets you send automated emails to your contacts at set intervals, over a period of time. This is useful when you want to mail the same group of contacts with a series of messages and communicate in stages. So you "drip" the messages over time instead of sending all the information in one go.
You can use drip marketing alongside our Web Forms feature to automatically add new leads from your web site to a drip campaign.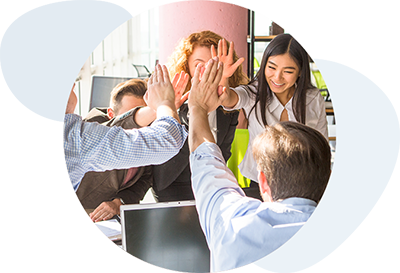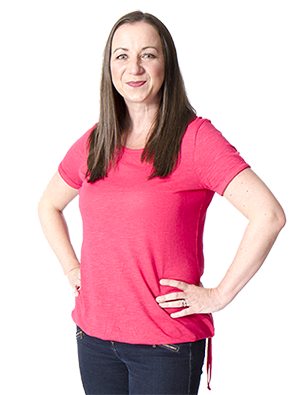 Since signing up, we have really been able to take our customer service, marketing and communication to the next level.
Elaine Hamilton, hello Scotland
What is Campaign Management?
Campaign management is the planning, execution, tracking, and analysis of a marketing initiative. This might be a marketing campaign to launch a new product launch or an event but could equally be a small promotion.
Campaign management software helps businesses manage the various aspects of a marketing campaign. Generally used by marketing professionals, it helps create, monitor and measure the outcomes of a company's marketing across a range of marketing channels. The objective is to optimise sales and profitability by keeping track of the campaign spend versus the campaign success rate.
Seen Enough? Get started.
The best way to see if our CRM is right for you is to try it. Simply register for a free trial and we'll help get up and running in no time.