CRM Reporting
Effective CRM reporting that will open your eyes to who your customers are and monitor your business performance.
Business Intelligence At Your Fingertips
Business Intelligence At Your Fingertips
Management Information Reporting
With two powerful report writers included in our CRM software you'll be spoilt for choice when it comes to generating management information.
The Forecast Report Writer is a dedicated report writer for running sales forecasts and pipeline management; the Listing Report Writer is great for ad-hoc reports or standard reports that can be saved and scheduled. What's more, you can open reports to your screen, download as a data file for further analysis, or save as a PDF.
For at-a-glance snapshots of your performance you can create custom chart widgets for your dashboard, pinpointing your key metrics.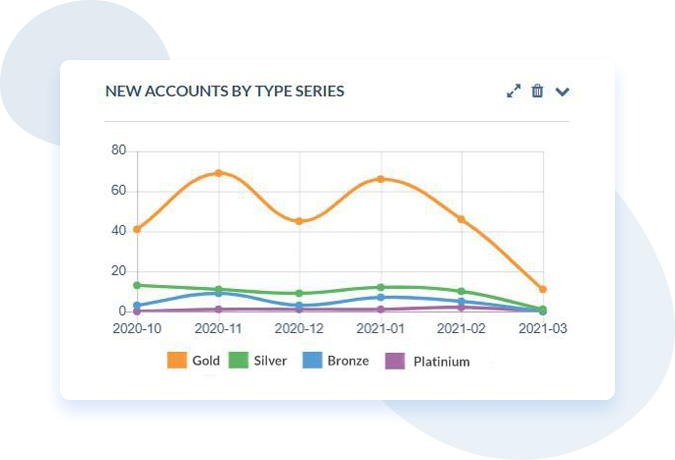 Marketing Insights
To maximise your marketing potential, you'll want to understand who are your customers and what drives their buying habits. Our easy "drag and drop" report builders give you the tools to analyse your database, build customer profiles and cohorts.
You might take a broad view, such as reporting by industry sector or location, or drill-down on specifics, such as product purchases in a particular period, marketing engagement levels, or on a custom field that you've created.
Case Management
When running our integrated Service Desk software, you'll be wanting to keep a close check on your support cases and team performance. Reporting on your customer support activity will let you track your closed cases, case response times and monitor your frequently asked questions.
You can set up custom dashboard widgets displaying real-time performance indicators, deploying your team for effective customer service.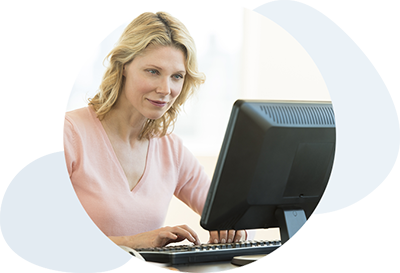 Key Performance Indicators
Powerful CRM reporting tools that unearth your hidden intelligence.
Effective sales and marketing reports for in-depth insight and analysis across all your CRM data.
Simple "drag and drop" report builder and preview screen that lets you filter your data and create detailed reports.
View reports on your screen and clickthrough to view the account details, or download to your files.
Report scheduling tool to deliver regular reports to your inbox when you need them.
Save your popular reports to your reports dashboard widget and run them as you like.
Set User Permission Levels across your team to control who has access to what data.
Informed Decision Making
Monitor and measure your performance then go further and discover what makes your customers tick.
Custom Charts
Your CRM custom charts provide a snapshots of your performance on your dashboard, pinpointing your key metrics. You can create custom chart widgets across the whole range of data in your CRM, such as team performance, sales targets, marketing campaigns, account type, or any custom data you are collecting.
The charts update in real-time so you'll always be viewing the latest information.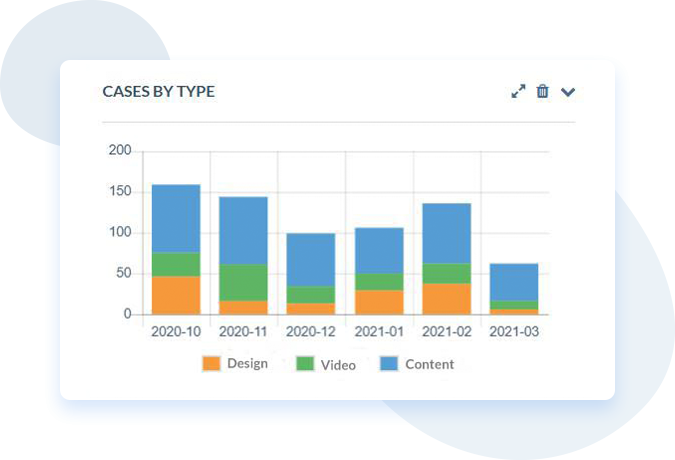 Listing Reports
Listing Reports let you generate a wide range of reports to help manage your team and activities. These might be simple reports like "How many calls has Bob made this week?" or "How many customers do I have in London?". You can also create more sophisticated summaries, such as "What is the total number of deals and value of our sales pipeline, by product?"
Forecast Reports
Forecast Reports include everything you need to create detailed forecasts of your sales pipeline. You can report monthly, quarterly, half-yearly or yearly, sort the report by probability, weighted and unweighted values and also by your sales groups. With the Advanced Reporting option we've included some extra options to further refine and style your reports.
Advanced Reporting
With our Advanced Reporting feature, scheduled reports can be delivered to your inbox daily, weekly or monthly, making sure you have the latest information when you need it. With regular reports, you can set the criteria filter option to be edited each time you run it. This allows you to quickly change your criteria values without having to edit the report. Advanced Reporting also lets you subtotal, summarise and suppress data.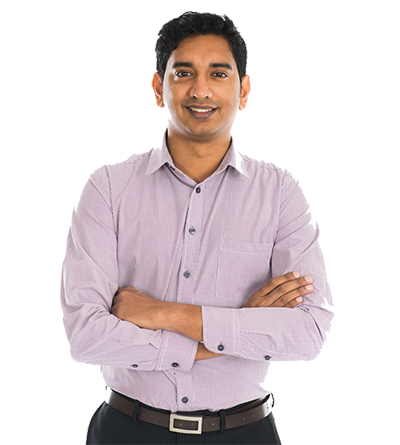 For the first time in our history, we can easily monitor and analyse the interactions between our staff and our clients.
Max Elman, Maryland New Directions
Seen Enough? Get started.
The best way to see if our CRM is right for you is to try it. Simply register for a free trial and we'll help get up and running in no time.