Workflow Automation
Create workflows across your business and automate repetitive tasks, freeing you to focus on what really matters.
Smarter Working
Workflow automation software to streamline your business processes.
Workflow Automation Software
Our workflow automation tool lets you create automated processes in your CRM, removing the need for laborious data input and tedious repetitive tasks.
Workflow automations help you streamline your business and improve productivity, minimising human error and increasing efficiency, so you can get on with what really matters.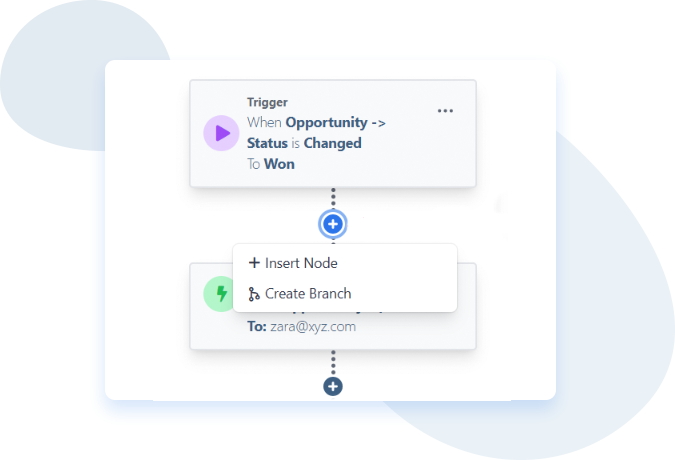 Workflow Automation Examples
Explore limitless ways that workflow automation can support your business.
Automatically set a follow up task for your sales team when a new lead is created.
Automatically add leads to a marketing campaign and switch them to another when they engage..
When a new account is added, notify your different CRM users depending on the demographics.
Identify your best leads based by their engagement with Lead Scoring.
Set triggers to alert your team as a prospect's status changes in your pipeline.
When a Lead Score hits a defined target remove them from one campaign, add them to another, and create a task to follow up.
Free Up Your Day
Workflow tools that cut out laborious data input and tedious repetitive tasks.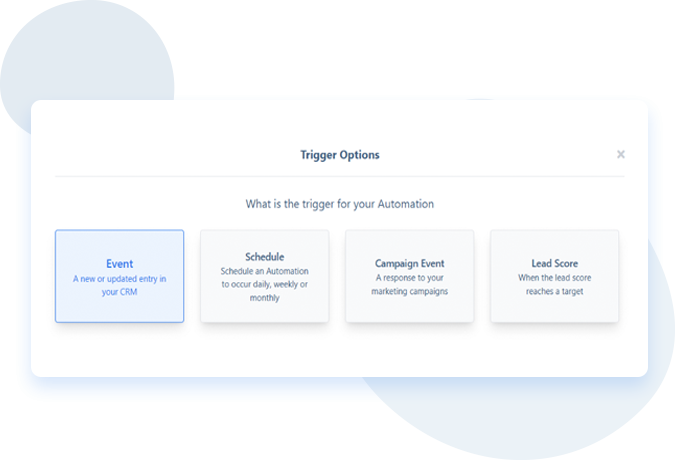 Using Workflow Automation
Automated workflows can be used for a wide variety of processes in your CRM, saving you time, minimising human error, reducing costs and increasing efficiency.
Once you have set up the rules and logic, workflows can set up reminders, send emails, schedule tasks, trigger email campaigns and more, without anyone lifting a finger. How you use automations will depend on your business but it is certainly a game-changer!
Find out more about using CRM Automations.
Marketing Automation
Using automated workflows alongside our Web Forms and Drip Campaigns, you'll be able to capture leads directly to your CRM, send a series of emails to qualify their interest, and score each lead before allocating them to your sales team.
You can filter your leads by their demographics and engagement to target and prioritise. Clicking on a particular link in an email or a change to the CRM account status could be the trigger to move them from one campaign to another.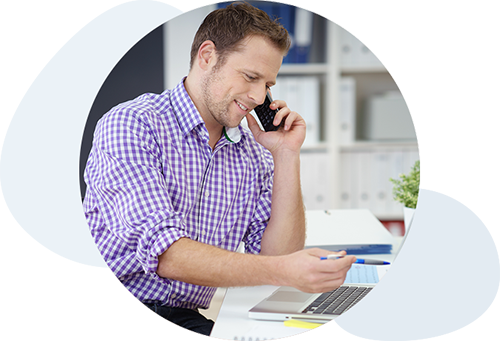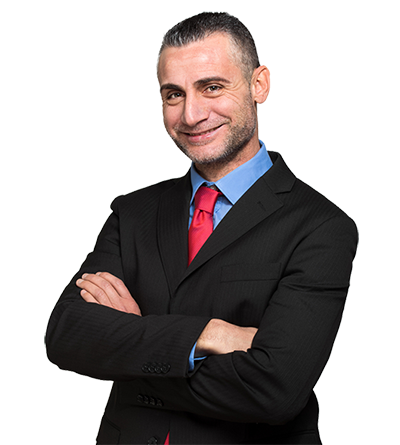 I would 100% recommend that businesses get in touch and see if the system is suitable for them. We couldn't recommend it enough, in all honesty.
Phil Cook, Oculus
What is Workflow Automation?
Workflow automation is an IT process used across business operations to run tasks without any human intervention. It is used to speed up processes by automating routine tasks, based on a series of "if this, then that" rules and logic that trigger actions. Today, this is done by no-code automations that use a simple graphical interface to create automated workflows, regardless of technical ability. Workflow automation is most commonly used in CRM software.
Seen Enough? Get started.
The best way to see if our CRM is right for you is to try it. Simply register for a free trial and we'll help get up and running in no time.