News
• Jan 29th, 2019 • Nick Leong
DevOps Excellence Awards Finalist
Really Simple Systems CRM is a finalist in the DevOps Excellence awards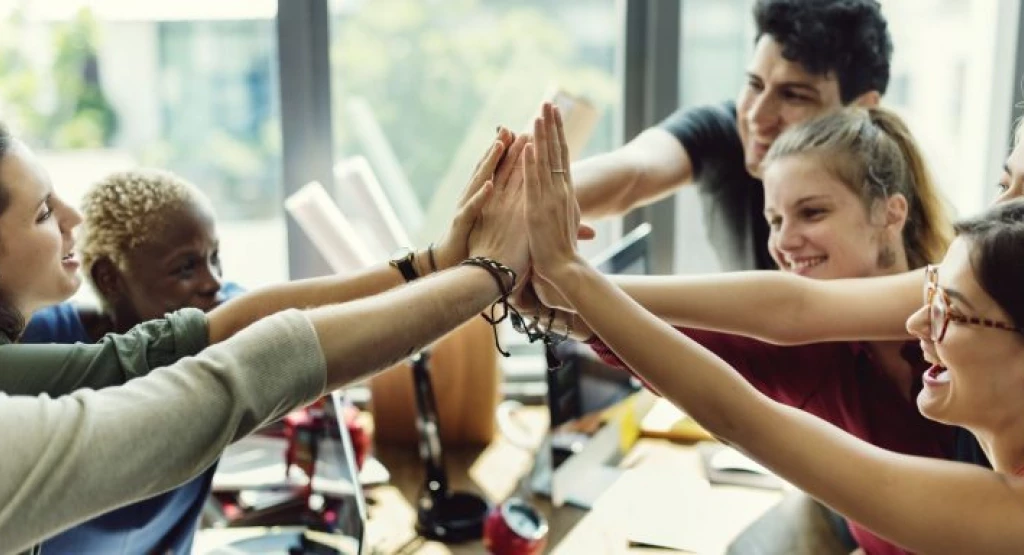 The DevOps Awards
It's not every day you're considered for an award, however, Really Simple Systems CRM has been selected as a finalist for the DevOps Excellence awards in the category of Best DevOps Cloud Product.
The DevOps Excellence Awards showcases outstanding achievements from organisations, personalities and solutions operating within software development.
To be considered for an award, organisations must demonstrate how they've implemented a DevOps culture, as well as innovative and iterative software releases.
What is a DevOps Model?
Without overloading you with the technical details, DevOps is the popular term for the combination of cultural philosophies, practices, and tools that increases an organisation's ability to deliver updates, new software and services.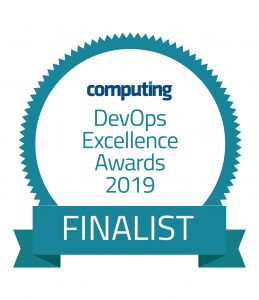 The principle is to always evolve and improve your products at a faster pace than organisations using traditional software development models. This speed enables organisations to provide improved customer experience and to be more competitive in their market.
A DevOps model provides several benefits, including: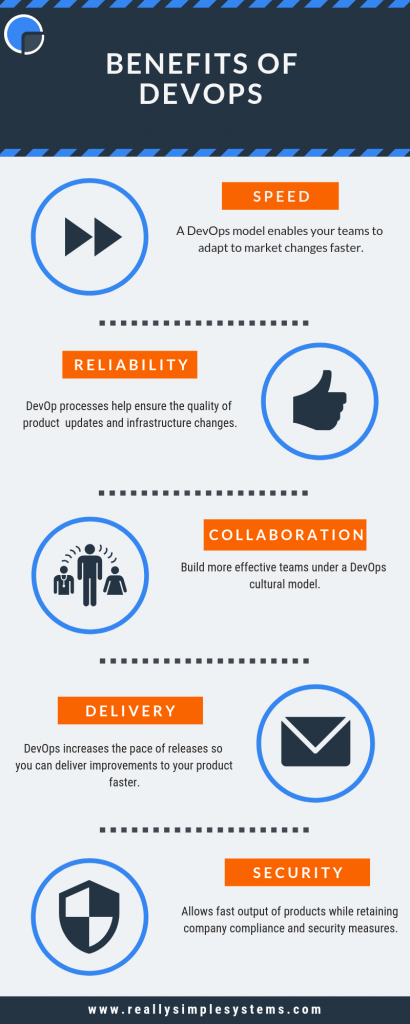 DevOps & Really Simple Systems CRM
The Really Simple Systems philosophy is based upon taking complex applications then making them easy and affordable, a philosophy that fits perfectly in DevOps culture.
We work tirelessly to build-upon our cloud-hosted CRM system, while also welcoming customer feedback to improve our user experience with new features or adjustments. We've also released larger improvements to the CRM.
These releases include our updated API which improves the CRM's ability to integrate with other applications so customers can better streamline their workflows and the release of GDPR compliant features and tools, something that many other CRM systems still can't provide for their customers.
It's fantastic to be acknowledged for our efforts developing our cloud CRM system. Our founder and CEO John Paterson stated, "Really Simple Systems has always endeavoured to be at the forefront of cloud applications. The DevOps awards have recognised this, and I'm excited to hear the results in March!"
Really Simple Systems is now Spotler CRM
The same great technology, a CRM platform that is focused on the needs of B2B marketers, provided by the same great team, at a great price!