Marketing
• Feb 1st, 2022 • Mihajlo Radivojevic
How to Improve Customer Experience With Video Content?
Is video an important part of your marketing strategy? Here are a few practices to keep in mind.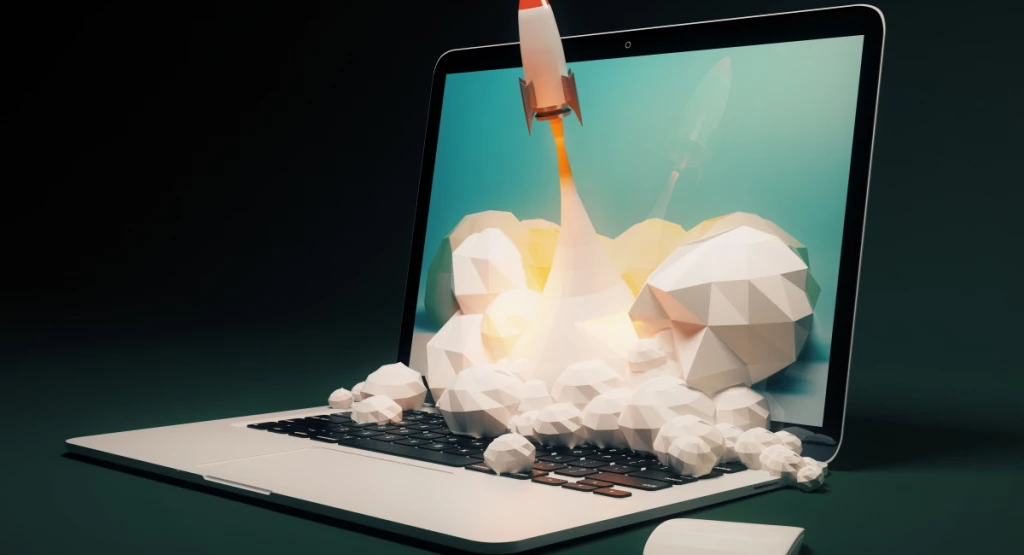 The video industry has experienced a huge boom in the last few years, and it's obvious to anyone with a pair of eyes. It's enough to take a quick glance at both online and offline worlds today to see this.
In the online world, developers and designers have been modifying the design and structure of social networks in order to smoothly integrate all kinds of video content, and brands have been doing the same things on their websites. 
In the offline realm, it's enough to look around the bus stop and see what people are watching on their phones while waiting. The amount of video content created and watched daily is massive, and its power can be tremendous.
Keep in mind that video today is much more than short, forgettable loops of teenagers doing challenges. Some brands use it to create educational and informative content that helps raise brand awareness and build an audience. This makes for a solid basis to establish and develop a reliable customer base. 
Videos can improve your customer experience (CX) by absorbing users into your narrative, providing valuable visual explanations and demonstrations, and smoothing out their customer journey in general. Here are some of the most common ways you can use video content to improve your CX.
Is video an important part of your marketing strategy?
Below are results from the state of video marketing survey taken in 2020 by Wyzowl, which looks at how many marketers believe that video is an important part of their marketing strategy.
Showcase your products with explainer videos
There are many studies and many stats that prove the efficiency of explainer videos. For instance, an explainer video on a landing page boosts conversions by 86% on average. Moreover, 96% of people have watched an explainer video to learn more about a product or service, and as much as 84% of them at least once decided to buy a product after watching a video.
The power of product explainer videos shouldn't surprise us. The trouble with buying anything online is that you don't normally see the product at work, from all angles. 
That's why video is by far the best and most expressive way to demonstrate how to use the product, how it works, and what it's used for. Too often, you don't have enough info on any of these when shopping online and it can be very distressful. Nobody wants to buy things that will turn out to be useless or unusable.
Brands can really make these videos work for them since they choose how they'll present their product. Surely, this doesn't mean they should deceive anyone, but they can focus on the product's best aspects and features. And the great thing is that it will still be useful for the viewer. You can present your unique selling proposition and advertise your product, and at the same time help consumers to make informed decisions. 
All this goes for both physical and digital products, like online tools and software. Demonstrating your product's advantages and functionalities through an educational video is much more efficient than providing potential customers with a number of unrelated screenshots.
Provide a post-purchase customer onboarding program
It's crucial to remember that you shouldn't stop providing assistance for your customers as soon as they make a purchase. Your dedication to the post-purchase phase can seriously affect CX and help position your brand as caring, attentive, and customer-centric. 
Explainer videos may simply not be enough. Users might understand what the product is about and how it functions, but they may still be unsure whether they'll be capable of using it once they decide to buy.
Thus you need to continue with providing educational videos in this phase as well. This doesn't go for all products and services obviously, but some more complex online services, software, or physical devices should come with some sort of tutorial videos or even a comprehensive onboarding program. This will definitely encourage indecisive prospects to seriously think about converting. And to pass the word, of course.
Tutorials and educational videos can be valuable not only for new customers but also for the old ones once you release a new feature or a new product. This way you're reaching out to people already interested in your product, which opens major upselling opportunities. 
Finally, a good onboarding and education strategy can help you free up your customer support resources. Imagine how valuable it is to have all the most common customer issues explained in advance in a series of videos. Of course, it still won't be enough for a certain part of your customer base, but it will save your customer support reps a whole lot of trouble.
Use video content marketing to raise brand awareness
The two strategies mentioned above work for consumers that are already aware of your product and considering to buy it. So these can help you once the customer journey has already started. But how to get to people who are still not aware of your product? 
For this, you'll need to create content that'll target a very specific audience. It includes consumers who haven't heard of you but could be interested in what you do or produce. 
The solution here is making helpful, informative, or even instructional videos on topics related to your industry. For example, if you own a PC gear shop, you can show people how to install an OS, how to connect a GPU to a motherboard, or how to vacuum-clean your laptop. 
That way users searching for help online can come across your videos. And once you have their attention, don't get too promotional. You need to mention who you are and what you sell of course, but keep the content largely educational and introduce CTAs in a spontaneous, organic manner.
This is content marketing at its best. It increases brand awareness as well as organic traffic and improves your brand image. You'll be basically providing amazing CX even before the real customer journey begins. If executed properly, a broader educational content marketing strategy can bring a ton of new customers and other huge benefits in the long run.
Enable video chat in customer support
Even if you manage to create a whole lot of truly helpful educational material, you'll still need customer support as you can't explain absolutely everything via pre-made videos.
But you have all the reasons to enable video chat in customer support as well. As we've seen, the expressiveness of video format is great for any sort of explanations or demonstrations, and now customers can ask additional questions and enter live communication with the reps. 
It will undoubtedly help businesses that rely on customers' knowledge, skills, and abilities. For example, companies selling do-it-yourself furniture can put live video support to use and give their customers instant feedback about what exactly they're doing wrong. You can't have that in a manual, or even in a tutorial video.
Video makes any sort of explanation more engaging and descriptive. It can also help businesses that offer services and plans that are simply very complicated to grasp, such as financial organizations or advanced tech companies. Finally, introducing videos in your customer support is not only efficient and practical, but it also makes the communication more personal, human-like, and empathic.
Consider creating standalone content marketing projects
You can also go a step further with content marketing. Think about creating a kind of a separate project that will be self-contained and not necessarily related to your company's services. It doesn't have to be educational or informational or promotional in the strict sense – it's there primarily for the pleasure or entertainment of the viewer.
Creating a standalone show, series, podcast, or documentary may sound a bit costly, but it doesn't have to be. All you need is a good idea and a bit of skill and will to execute it. Expensive gear and a professional crew would obviously be a plus, but it's no recipe for success. Sometimes it's even better to keep it simple.
Of course, this content in itself won't be primarily promotional, but it should obviously be branded to a certain extent. Whether you'll simply point out that it's powered by your company or go for some subtle version of product placement, it's up to you.
To get some inspiration, check Shopify's Make My Space Work. Shopify hired Alexandra Gater, the influencer, to rehaul people's workspaces in a series of lightly-branded videos. Or check out Mailchimp's "Essentials", a documentary mini-series about everyday struggles of business owners of all kinds, produced in cooperation with Vice.
Put user-generated content to work
Producing video content on a regular basis can become tiring and inevitably one day you'll wake up short on ideas. However, if you've built a solid customer base and a wide audience, you should try leveraging their creativity and enthusiasm.
The simplest form of user-generated content is testimonials by happy customers. Admittedly, most of your customers and clients probably won't be too eager to shoot a video testimonial about your brand. But you don't need many of these anyway. 
You just need a couple of people who use your products, genuinely love your brand, and are ready to say that on camera. Just make sure it's authentic and that it looks authentic because people tend to believe online ratings and reviews, and video even adds a bit of human touch that makes it more believable.
Of course, you don't have to stop here. There are all sorts of content you can encourage your audience to create, and it really depends on your industry and your target market. For instance, GoPro organizes contests and gives out awards to those who send them awesome footage recorded with their products. 
They even invented different challenges to additionally engage their audience and ensure a huge influx of quality video material they can later use, without hassling their users who are actually having a lot of fun in the process.
Discover How Really Simple Systems Can Help
Final thoughts
Video content will become more important for CX in the years to come, and CX will become more important for businesses of any kind. Genuinely good video content is a great all-around weapon – it can raise brand awareness and loyalty, increase conversions, and improve customer satisfaction.
Also, it's not just about palpable business benefits. It's also about the simplicity and straightforwardness of video as a form of expression. You can use it to present your brand values, explain why you're different, and what exactly you offer. It's a good way to humanize your brand, make it more relatable, and boost credibility, which will have a great effect on customer trust and customer experience in the long run.
Really Simple Systems is now Spotler CRM
The same great technology, a CRM platform that is focused on the needs of B2B marketers, provided by the same great team, at a great price!