News
• Oct 6th, 2021 • Nick Leong
Really Simple Systems Wins Trust Radius Tech Cares Award
TrustRadius has recognised Really Simple Systems CRM customer service and CSR with a 2021 Tech Cares Award.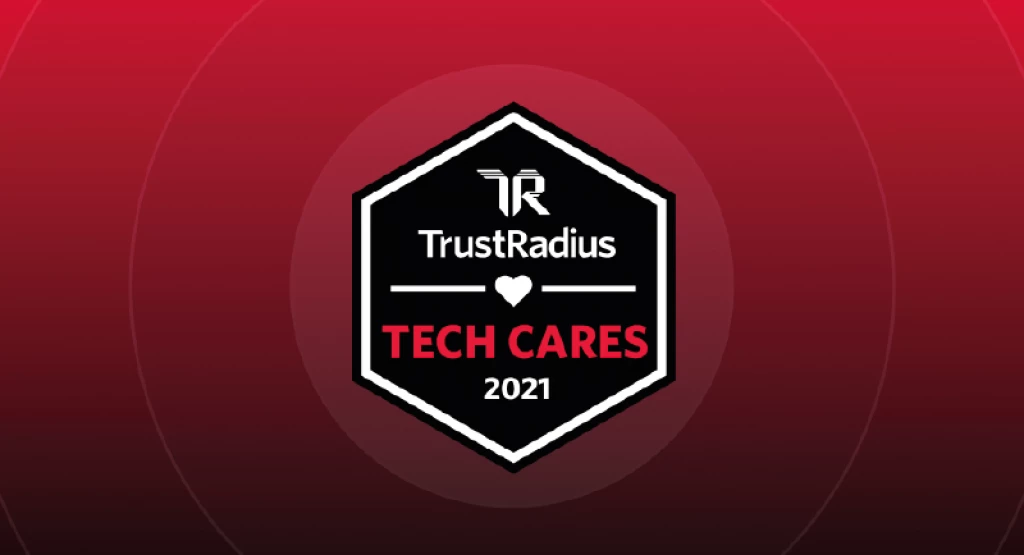 TrustRadius has recognised Really Simple Systems CRM with a 2021 Tech Cares Award. This award celebrates companies that have gone above and beyond to provide strong Corporate Social Responsibility (CSR) and Customer Service.
"Our world as we know it has changed right in front of our eyes, and it's inspiring to see the tech community change for the better with it," said Beasley, VP of Quotes at TrustRadius.
"We're excited to announce our second annual Tech Cares Award winners," said TrustRadius CEO Vinay Bhagat. "The past two years have tested the tech community. We've been inspired by watching leaders in the B2B technology industry pursue meaningful progress in social, environmental, and cultural spaces. Not only do we feel that these companies are deserving recognition; we also consider them a great example as we build a stronger future together."
"Really Simple Systems has earned a Tech Cares award for its support of employees and customers alike during the COVID-19 pandemic," said Megan Headley, VP of Research at TrustRadius. "Really Simple Systems earns this award for its decision to make its product free for businesses. This choice demonstrates a high level of empathy and care for its community of customers."
Why Really Simple Systems Won a Tech Cares Award
The global pandemic has made working from home a necessity instead of just an option.
On finding out that Really Simple Systems won a Tech Cares Award, Founder and CEO, John Paterson stated: "Over the past two years cloud applications have been brought forward as a critical part of every business, and we've done our best to assist SMBs with a comprehensive and flawless service over this period of time."
Providing high-quality service is also tied to the performance of the CRM system and some key features of this include:
Personalised Customer Service
New Microsoft Integrations
Additional CSR Response
As already stated, the Covid-19 pandemic caused many problems for businesses all over the world. However, small and medium-sized businesses were hit the hardest over the numerous lockdowns.
To better help this demographic, we reached out to our customer base and offered a subscription break. On top of this, we worked with businesses that needed to temporarily shut down, allowing them to pause their subscriptions without any adverse effects.
Giving Businesses More CRM Options
One lesson the pandemic drove home was the fact every business is truly unique.
Though Really Simple Systems CRM is able to be customised to an extent, the company has taken this further and is now offering a service that enables extensive modifications and allows organisations using the system to build a custom CRM that is as unique as their individual requirements.
On top of the above, we've also launched a new initiative, that provides a one-to-one CRM review option to support our customer base by helping them maximise the benefits of the software.
The new CRM success service provides customers with the opportunity to discuss their specific needs with a technical expert, for both onboarding and ongoing requirements.
Sometimes a small change can make a big difference and we hope these new offerings will help take our customer service to the next level.
Discover How Really Simple Systems Can Help With Your Email Campaigns
About the Tech Cares Awards
To be accepted for the Tech Cares Award, each nominated organisation had to be a B2B technology company that demonstrated strong CSR across both 2020 and 2021. Everyone was welcome to nominate an organisation for this award, including those who work for or with the company. All nominations were thoroughly vetted by the TrustRadius research team.
About TrustRadius
TrustRadius is an organisation that helps B2B technology buyers make informed purchasing decisions. On top of this, their platform assists vendors by telling their unique stories, improving conversions, engaging with buyers, and learning from customer insights.
Really Simple Systems is now Spotler CRM
The same great technology, a CRM platform that is focused on the needs of B2B marketers, provided by the same great team, at a great price!