Business Strategy
• Mar 12th, 2020 • Daniel Bishop
How To Overcome Barriers That Hold Back The Scaling Of Your Company
If you're looking to scale up your business in this article, we prepare you for all the hoops you'll need to jump through to achieve your goal.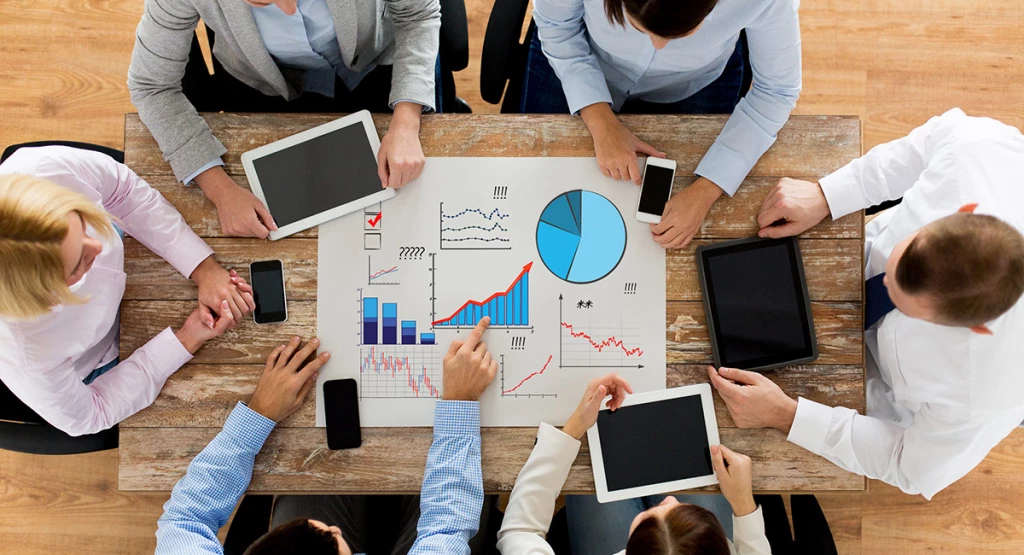 Starting a company and scaling it upwards is no small feat. Businesses are usually started with an idea of growth and scaling, but sometimes they come to life as a response to certain market opportunities that occur suddenly.

Whatever the circumstances, leaders that want their business to grow must have a deep understanding of their structure and potential. Evaluating that potential might take time, as all parts of your business need to be on the same page. If your financial sector can't support the goals you set to achieve, maybe it's time to slow down a bit and wait for the revenue to catch up.

All the key players like CEO's, senior employees and business partners must decide together to move forward and revamp the business. Making a self-sustaining micro-entity that has ten or fewer employees with a turnover of £632,000 or less is one thing, but if you want your revenue to be in the multi-millions, many obstacles will appear.

With this article we will prepare you for all the hoops you'll need to jump through to achieve your goal.
The First Step
When many people are working together they need to have a clear goal in mind. If they don't, opinions will collide and you might lose stakeholders that are vital for your growth. 
For your plan to be well-grounded your company will need to prove that it's able to achieve a certain revenue and that your customers are really in need of what you are providing.
After that you can start thinking about objectives that you'll present in your plan. The objectives will vary depending on how far you want to scale, but roughly they will look something like this:
Grow your business to a certain amount of revenue and stay at that level, with current stakeholders and staff maintaining control and income.
Grow your business to a certain amount of revenue and sell your company to an investor who will completely take over.
Grow your business to a certain amount of revenue and sell your company to an investor who will keep your management staff and structure as it proved successful.
Grow your business to a £1,000,000+ revenue and apply for an IPO (initial public offering). In doing so you will offer shares of your company to the public in a new stock issuance.
Scaling upwards is not a linear transformation to a bigger business. More often than, not elements such as the corporate culture, business model and financial plan will change.
These business model elements can be presented in four core components:
Find Investors and Capital
Business and Economic Model
Infrastructure and Technology
Find Investors And Capital
This is the time for you, as the CEO, to shine the light for everyone around you and show them that the path forward is not as hard and dark as they might think. Finding the right investors might take some time, but if you develop a strong PR network, you might have a chance of making a formal alliance with someone.

By presenting your idea with confidence and doing all the research on your target customers' pain points, you'll be able to outrun other businesses that might be vying for the same investor. 
Big investors are ruthless and on the lookout for any weakness that might jeopardise their future position, so you'll have to pour maximum effort into proving your business is profitable and has a future.
Leadership And Teams
This might be the hardest transition to make as many start-ups and small companies have a culture different from that of the big players. Many of your key employees just won't feel comfortable in a structured workplace as the usual teamwork atmosphere will change to a more competitive, high-performance one.
The leadership of your company must learn how to scale with the business. Hiring and delegation skills of your higher management must be top-level as the grunt of work will be done by middle managers.
However, this might be tricky as many leaders have a hard time sharing their previous position. Sometimes they might hire someone who is less qualified than them just to keep their ego safe.
Every team will also have to adapt. Small businesses have a tendency to use a flat structure, which makes everything easier to handle. There is no need for middle management; the overall communication is better and everyone feels involved in decision making. The downside of this structure is that it produces mostly generalists and not specialists.

This is why your team structure will have to evolve into a hierarchical one as your business grows. In this structure everyone is subordinate to someone, except for the CEO. This allows for a highly competitive atmosphere where the employee will feel a need to advance – which, in turn, creates highly specialised workers. 
Business And Economic Model
The core operations of your business will have to change. Small businesses are able to survive because of a highly personalised relationship with the customer and inexpensive staff that's fairly competent. Usually, the product or service provided is personalised as well, which is not sustainable for the market as delivery and production are not up to par.
Finding a well-balanced solution here is hard but not impossible. You have to increase production while at the same time offering acceptable quality to the customer within the market-rate costs. One example of a good customer appreciation campaign is one done by DonorsChoose. They used personalisation to increase the chance of future donations.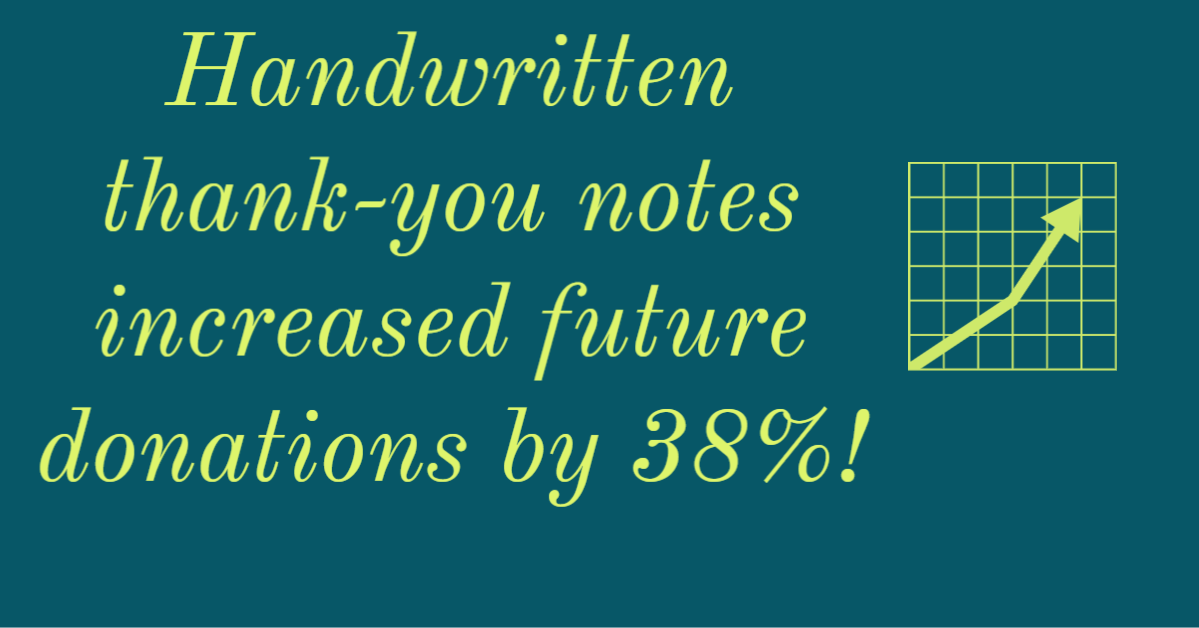 That's some food for thought right there, but while your brain is in fifth gear, let's throw it into overdrive with the next sentence.

Your company must be able to generate EBITDA. Which means that it needs to have earnings before interests, taxes, depreciation and amortisation. 
Infrastructure And Technology
When it comes to infrastructure, it's natural to believe that only old companies with cigar smoking CEO's in leather chairs have problems. But that's far from the truth. In 2019 WeWork, a promising startup formed in 2010, experienced an IPO collapse as a result of years of inadequate tech solutions.
You know all about digital transformation and the sales process from our previous article, but the importance of following technology trends comes especially to the centre of attention when it's time to scale your business. Technology helps make this process easier and less costly.
System integration is one of the prime focuses of today's businesses as they don't run on one system alone. There are many systems that CEO's adopt to make their business more scalable and efficient, but here are the ones most commonly used:
Customer relationship management system or CRM
With small businesses it's easy to maintain personal relationships with your clients. But as your customer base grows, the effect won't be the same, no matter how good your team is. This is where CRM software jumps in and helps you in every aspect. It helps maintain relationships, connects your marketing and sales team and makes sales easier.
Human resource management system or HRMS
As your staff grows it will be more difficult to keep track of everyone, but with HRMS you'll be able to handle all of your employee data, manage payrolls, attendance records and recruitment processes. It's basically a CRM system for your employees.
Marketing, accounting and financial software
All of these software solutions are vital to any organisation that counts more than ten people. Your marketing team will be able to create campaigns that they can test and monitor. And your financial and accounting sectors will be in cohesion when it comes to reports and difficult financial decisions.
Takeaway And A Few Expert Opinions
To be able to upscale your company means you need to be ready for change. It's not an easy road in any case, but at least now you know what barriers you might encounter and how to cross them.
And for the end, here are a few expert opinions of people who have actually done it…
Grant Cardone, Cardone Capital
First off, delegate. Secondly, choose your battles. And lastly, create urgency!"
Melanie Perkins, Canva CEO
"Providing real value to your customers, offer a solution to their problem."
Josh Stainberger, NextGen Restoration
"Surround yourself with others who have done it."
Really Simple Systems is now Spotler CRM
The same great technology, a CRM platform that is focused on the needs of B2B marketers, provided by the same great team, at a great price!