CRM
• Dec 21st, 2021 • Jenii Lowe
8 Ways Small Construction Firms Can Benefit From A Really Simple CRM
Feel priced out by ERP software? Here are 8 ways that CRMs do much more than relationship management.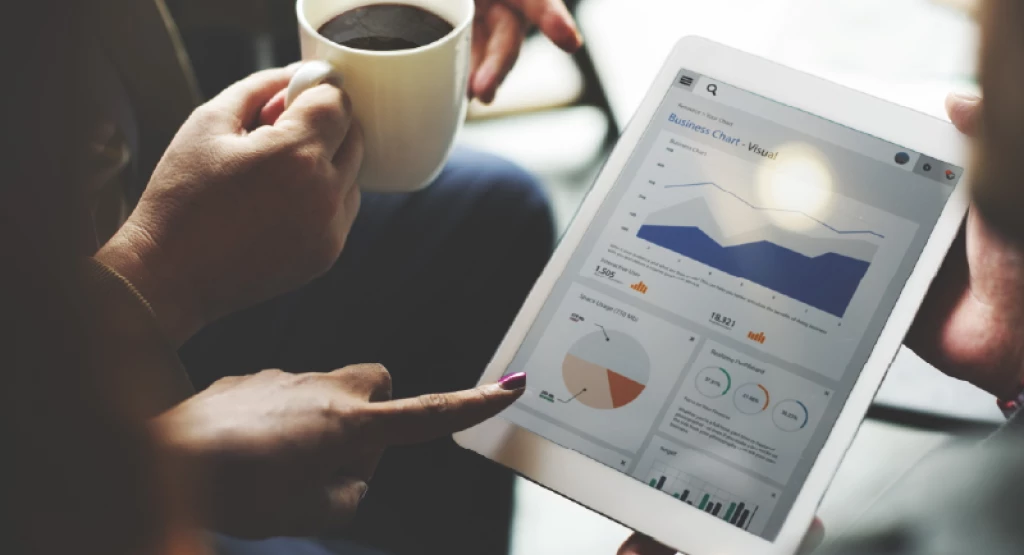 Maintaining positive relationships is paramount in business – but absolutely crucial in construction.
Many industrial firms are built on the back of fostering positive links with the entire supply chain. Trust is paramount and in such a well-connected niche, news of disappointment or bad service travels fast.
Larger construction firms invest in ERP software to help them manage relationships, projects, and business functions. But ERP tools and implementation can run into hundreds of thousands of pounds, making them off-limits for many small-to-medium construction firms.
But all is not lost! Customer relationship management software can do much more than simply manage customer relations. Here are 8 ways that construction SMEs can benefit from a good CRM. 
8 Benefits of Cloud CRM Software for Construction Companies
1. Optimise Your Sales Processes for Maximum Profit
CRMs aren't just glorified address books. Yes, they help you keep tabs on contacts, but their main purpose is to help you streamline and simplify your sales process. CRMs are indispensable in fields where the sales journey can be long, winding, and detailed, like in construction – helping you understand and optimise your sales pipeline from start to finish.
As customers pass from cool leads to warm prospects, and on to become clients, you can better envisage the buyer's journey and can iron out any kinks in the sales process for maximum profit-making potential. The right tools can help your sales team follow a set process so documentation, details, and payments aren't missed. A CRM can also help your sales team better qualify leads based on real buying trends and can be instrumental in identifying common cross- or up-selling opportunities.
CRM software provides a central repository for all customer and prospect contact data and provides a timeline of all interactions with each company. You can keep all paperwork digitised within each customer's record, including quotes, plans, agreements, and invoices. This information can be made available company-wide too, reducing the need to duplicate entries between departments and fostering better organisation and collaboration between teams.
2. Maintaining Relationships with the Whole Supply Chain
Maintaining trust is especially important in construction. With "cowboy" construction forms occasionally rearing their ugly heads, the industry tends to be on its guard; generally staying loyal to companies that have served them well in the past.
CRMs help companies of all kinds to maintain healthy, service-based relationships with all parties in their ecosystem. Because they help you keep a linear record of actions and interactions with every contact, CRMs are great for post-sale project management as well as pre-sale lead nurturing.
Many CRM tools integrate seamlessly with calendar apps, so your teams never miss another scheduled sales call, site visit, or progress meeting again.
3. Simple CRMs Are Cheaper Than Sprawling ERPs
Don't get us wrong, full-blown ERPs absolutely have a time and a place. But their sheer cost and complexity puts many smaller firms off from investing in them. This often leads to construction SMEs making do with sprawling spreadsheets, or worse – practically prehistoric paper systems!
However, many simple, inexpensive CRMs can be set up to handle (or at least draw from) essential ERP-adjacent functions like procurement, accounts, and business intelligence – only in a simpler, more affordable way.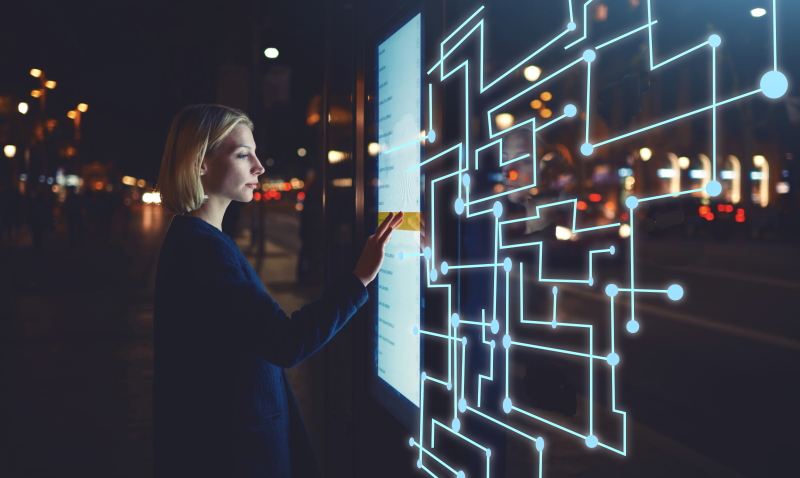 4. SaaS CRMs Are Available Anytime, Anywhere
The joy of SaaS (Software-as-a-Service) systems is that thanks in part to technologies like 4/5G, all of your team can access them wherever, whenever. Whether it's your salespeople on the road, operatives on-site, or your team back at the office (or indeed working remotely) everyone is working from the same up to date information, synced in real-time.
SaaS tools are a lifeline for companies looking to adopt remote or hybrid working practices. They "live" totally online, with most systems rendered securely through a simple web browser – one less thing to tether your team to the office!
5. Watertight Lead Capture & Sales Nurturing
Leads can come to you from a number of different angles: from networking events; from word-of-mouth recommendations; via roving sales and biz-dev reps; as tender opportunities arise; or the organisation simply finding you online.
If all of these different lead sources are captured and stored separately, this makes the prospect of selling to them a very disjointed, disorganised experience.
A CRM serves as a central "pot" that captures all prospect details – regardless of how each organisation came to be on your radar. Business cards, hastily scribbled details, and downloaded online networking chats can easily be lost over time but when they're entered into your CRM at the point of capture, your sales team can swoop in and approach while the buyer's interest is at its highest.
Chances are that your website currently has some kind of form where interested parties can register their interest. Many CRMs integrate seamlessly with webforms so fresh leads will be immediately added to your CRM – again allowing your sales teams to work their magic at the earliest possible opportunity. Webforms can collect new, warm leads at any time of the day or night – ideal for organisations who work across time zones.
Discover How Really Simple Systems Can Help
6. Integrated CRMs Deliver 360-Degree Analysis and Forecasting
Having a concrete knowledge of business trends lets companies capitalise on those trends at the right times, in turn maximising profits. So keeping all prospect, customer, project, and invoicing information up to date within one system isn't just useful from a practical standpoint; it's handy from an analytical perspective too.
Integrated CRMs generally allow for completely flexible reporting that provides full visibility across all customer-facing operations. As well as standard accounting reports, sales forecasting, and sales pipeline analysis, many CRMs (Really Simple Systems included) allow you to measure, compare, and analyse any data point held within the system.
This way, you can create your own reports that track the KPIs that matter to you – whether that's identifying trends in sales or prospects over time; carrying out valuable lead scoring to identify which leads are most likely to convert, or identifying the most lucrative types of project, just to name but a few possibilities.
Understandably, this kind of comparison is virtually impossible using a network of spreadsheets, a paper system, or data held separately between teams. And while on the subject…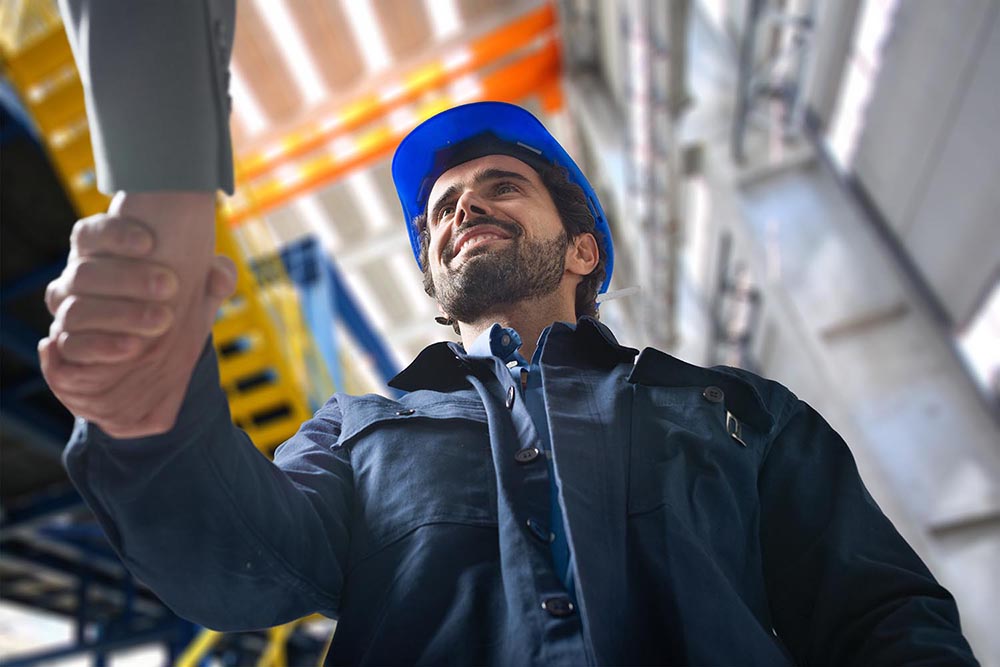 7. Provide Excellent Client & Project Support
When something's not adding up on-site or a disagreement arises about a project's finer points, contractors and consultants don't have the time or budget to hang around. They need answers quickly, so the whole project can continue to move forward like a well-oiled machine. Waiting for calls back or for documents to be emailed overall takes up valuable time and resources.
Yet with all project paperwork and emails available from a single dashboard, problems can be identified and solved before they turn into large, expensive missteps. Really Simple Systems even features an optional case management support module which may prove invaluable when managing ongoing projects with lots of moving parts.
Ready to build your business's new, integrated future?
You'll need the right tools for the job. Take the multi-award-winning Really Simple Systems CRM out for a spin! Start your no-obligation free trial today!
Not ready to buy yet? Why not book a free demo session or check out our library of pre-recorded webinars.
Really Simple Systems is now Spotler CRM
The same great technology, a CRM platform that is focused on the needs of B2B marketers, provided by the same great team, at a great price!