All You Need To Grow Your Business
Free CRM with everything you need to build your customer relationships and grow your business.
Free CRM To Work Smarter
Create effortless organisation and team collaboration for increased efficiency and faster sales.
Effortless Organisation
Our free CRM software helps you work smarter, managing and tracking your leads and customers so you can get on with growing your business. You'll be able to find every customer, contact and communication instantly and keep on the ball by setting tasks and appointments, so you never miss another sale.
Using Really Simple Systems' free CRM you can effortlessly manage your sales funnel with a real-time view. You'll automate your sales process to prioritise your best leads, view and track sales from inquiry to completion, and sort and search your data in super-fast time.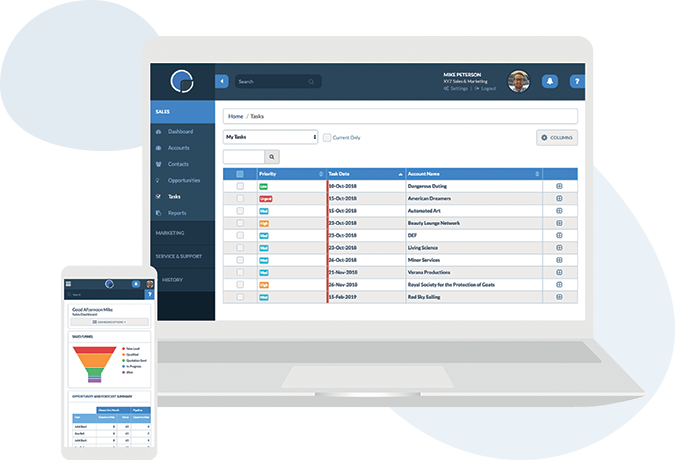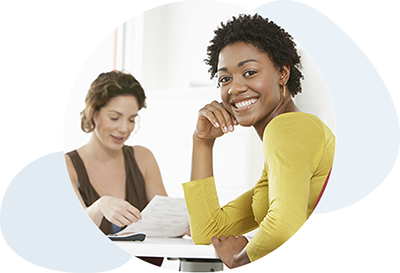 Free CRM as You Grow
At Really Simple Systems we understand small business and the pressures faced when you're starting-up. That's why we are pleased to offer you our free CRM software. It might be free, but it includes most of the same features you'll find in our paid plans, just with a limited number of users and company accounts.
Our Free CRM gives you 2 free users, 100 company accounts, unlimited contacts and free email customer support – for as long as you like. Then, as your business grows and you want to add more features and users, you can simply upgrade your CRM so all your data is carried over to your new plan.
Everything In One Place
Don't pay for features you don't need. Our free CRM includes everything you need and you can scale-up when you need to.
Record all your interactions and activities to maintain a full account history and timeline.
Customise your CRM to reflect your business by adding custom fields and personalising your dashboard.
Fast search across your contacts, accounts, opportunities and tasks to instantly find what you need.
Automate your sales process and prioritise your best leads, tracking them from inquiry to close.
Track your calls and meetings by setting tasks to follow up, or assign them to a colleague.
Powerful report writers for management information and sales forecasts.
Link related accounts to view all your connections.
Free CRM software that's compliant with GDPR and HIPAA.
Make It Your Own
Free doesn't make it inflexible. You can customise our CRM, run detailed reports and get the help you need.
Customised CRM and Reports
Just because the CRM is free, it doesn't make it any less effective. Our powerful CRM report writers give insight on your customer data and business performance. You can create and run ad-hoc listing reports as well as in-depth forecasts, with no limitation. Your custom dashboard helps you monitor your deals and highlights what's important to you.
You can customise your CRM by adding, editing or removing the data fields. You can create new dropdown lists, customise the page views and the summary tables to reflect your business.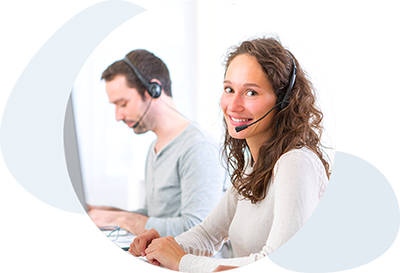 Free CRM with Free Support
Really Simple Systems CRM is easy to set up and simple to use. So simple, you'll be up and running in no time and you can train your team in minutes.
We offer free email customer support and a wealth of resources to help you get the most from your CRM. Join us for live webinars, watch our tutorial videos and follow the step-by-step guides on all the features.
Really Simple Systems CRM Explained
Our CRM software helps you work smarter, managing and tracking your leads and customers so you can get on with growing your business.
Do Happy
Here at Really Simple Systems we love nothing more than making our valued customers smile. Go on, do happy.
"By far the best part is working with the team - they're very focused on helping us with what we want and looking at creative ways to get the job done."
Matt Jessop
British Red Cross

"I have been and still am impressed with the amazing customer service you give across the board. It has been consistent from the start."
Leslie Roan
Roan-Nelson & Associates

"Really Simple Systems is key to our businesses growth. The marketing feature is amazing and we love how easy it is to customise how everything displays in the CRM!"

"After a poor experience with a previous CRM, we were looking for a product which was not only intuitive and feature-rich, but came with great support. These guys succeeded on all counts."

"Being able to see who has opened and clicked through on emails means we can easily see who to follow up. The all-in-one system makes it straightforward to use and view information."
Jacquie Burnside
Destination North Coast NSW

"When you're a small business working towards growth, each step you take really matters. The CRM helps us tackle our ever-evolving objectives!"
Ian Hare
Clear Vehicle Data
We're Pretty Well Connected
We connect seamlessly to many other great tools in order to make your working day as simple and stress-free as possible.
Seen Enough? Get started.
The best way to see if our CRM is right for you is to try it. Simply register for a free trial and we'll help get up and running in no time.