Leadinfo
Leadinfo is the lead generation tool that helps you recognise B2B website visitors, giving you access to valuable data in real-time.
By identifying the companies that visit your website you'll be able to generate more qualitative leads and grow your sales funnel. Leadinfo works by linking a visitor's IP address to their unique database. Giving you access to an overview of each visitor, including the company name and address, industry sector, number of employees and the pages they visited. All shown in a clear overview within the Leadinfo dashboard, allowing you to easily contact your website visitors.
CRM Integration with Leadinfo
Easily integrate Leadinfo with your Really Simple Systems CRM, boosting your B2B sales by identifying your website visitors.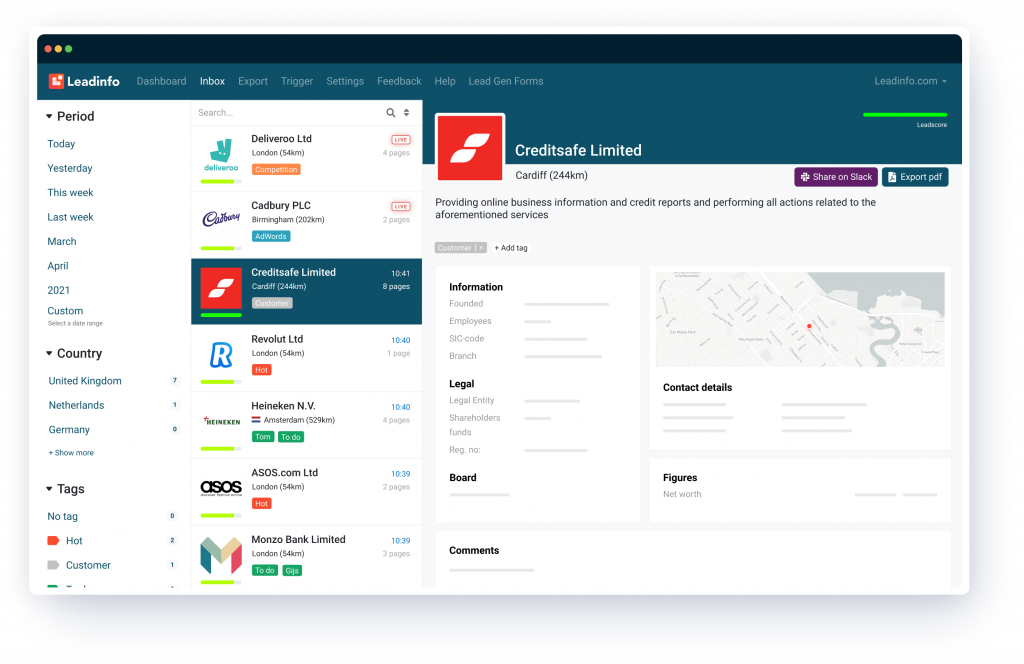 Leadinfo Integration Features
View your B2B website visitors in the same way as you view your email
Create new companies in Really simple Systems CRM from your Leadinfo inbox
View the pages your leads visit in Really Simple Systems CRM
3rd-party Integration
Type: Lead Generation Software