Technology
• Nov 22nd, 2022 • Daniel Bishop
Software as a Service Trends for 2023
SaaS has become an indispensable part of the modern business tech stack. Here we've compiled a list of trends to watch out for in 2023.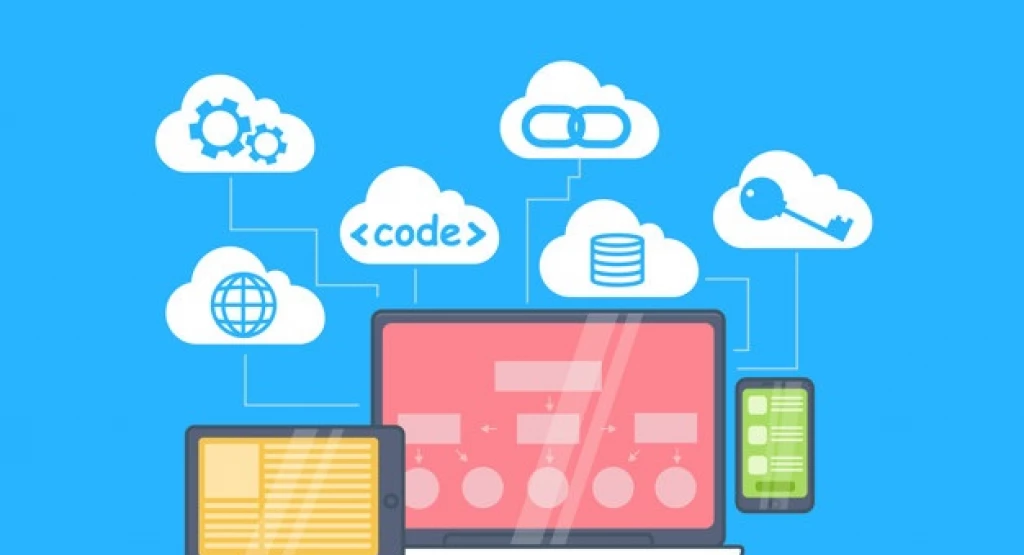 Over the course of the last decade, SaaS solutions became an indispensable part of the modern business tech stack. This development makes perfect sense in light of the benefits that SaaS offers including ease of use, flexible deployment, versatility, and cost-effectiveness, to name a just few.
SaaS technology is currently undergoing major changes and, in order to stay on top of these developments, businesses are trying to gauge where the wind is blowing by paying attention to recent SaaS trends. Some of these developments might appear superficial, but they might be indicative of larger underlying changes that could impact everything from operational costs to hiring decisions and potentially give rise to entirely new business models.
Whatever the case may be, paying attention to SaaS trends is extremely important for businesses looking to capitalize on digital technology in the coming years. To save you the effort of tracking down these trends individually, we have compiled a list of trends to watch out for in 2023. Keep these in mind while developing your business strategy in the next few months.
1. AI-powered SaaS
The first major trend to examine is the use of AI in SaaS. AI development has made strides in recent years, with AIs becoming increasingly sophisticated and capable of tackling a wide variety of problems in a fraction of the time it would take conventional software. Examples include task automation, business process automation, productivity improvements, and even enhancing humans through supportive technologies such as virtual assistants. AI has the potential to revolutionize business software as we know it including accounting, CRM and customer service.
Unfortunately, many businesses have yet to utilize the full potential of these AI systems. Adoption rates remain low due to perceived risks associated with the technology, but this is more of an attitude issue rather than anything based on facts. In fact, SaaS providers are among the first to jump on the AI bandwagon. AI-powered solutions mainly focus on responsiveness, cyber-security, personalization and automation.
2. Combining Blockchain and SaaS
Combining SaaS and blockchain is a relatively recent development in IT technology. So recent in fact that we are talking more about speculative use of technology, rather than anything currently existing. SaaS companies have to provide transparency and security as core elements of their business model. And what blockchain technology offers is exactly this. Decentralized, blockchain-based databases can drastically improve SaaS offerings in terms of transparency. Additionally, blockchain can significantly boost cyber-security countermeasures, allowing SaaS providers to avoid security issues associated with traditional database models.
While SaaS and blockchain are yet to be combined into a finished product, the potential use of such technology in areas such as online payments, government oversight, and tax collection is likely to drive enterprising SaaS firms to green-light any promising SaaS-blockchain product. This is the trend to watch out for going into 2023.
3. White Label SaaS Solutions
Another SaaS trend worth noticing is the practice of white-labelling SaaS solutions. White-label SaaS products offer many benefits to businesses, especially start-ups and small business ventures. The scenario goes something like this: businesses tend to rely on multiple SaaS providers to build their tech stack of choice. However, utilizing multiple providers tends to increase management overhead, and inflate maintenance costs.
To surmount issues such as these, companies are increasingly using white-labelled SaaS products. White-label SaaS solutions create a more cohesive user experience, and they resemble native tools to a large extent. Another benefit of white label SaaS tools is faster time to market. Instead of developing SaaS tools from scratch, white-label SaaS products can be customized to fit your branding needs and delivered immediately. After all, what clients want are solutions that work right out of the box, and they don't care much who developed them in the first place.
4. Growing Demand For Vertical SaaS
SaaS solutions can be divided into two main categories. Horizontal SaaS is industry-agnostic. It is aimed at businesses at large and usually has a standard array of features. Vertical SaaS is industry-specific. It is targeted at clients that have specific requirements in terms of features. Up to this point, most SaaS software on the market could be classified as horizontal, but a new trend towards vertical SaaS has emerged in recent years, and SaaS providers are racing to meet the demand.
The growing demand for vertical SaaS can be ascribed to the benefits it offers over horizontal SaaS in specific industry niches. These include handling of complex data, advanced customer intelligence, and integration with other industry-specific tools. Horizontal SaaS has been associated with improved flexibility, greater upselling opportunities, and lower customer acquisition costs. As a result, the demand for vertical SaaS is set to grow in the future.
5. SaaS With Improved Integration Capabilities
The modern business tech stack encompasses a multitude of software solutions. If these solutions don't have sufficient integration capabilities, tech becomes an obstacle to delivering quality products and services. Add to this the fact that most companies want to combine SaaS solutions with their existing on-premise tools, instead of setting up a new IT ecosystem from scratch to handling both. Data migration is also an issue due to the risks of mishandling data in the wake of the GDPR.
Due to the reasons specified above, the demand for more effective integration between SaaS solutions and on-premise systems is at an all-time high, and SaaS providers decided to oblige. Modern SaaS systems are built with extensive integration capabilities. For example, it is now easier than ever to create toolchains that contain cloud-based CRM systems, on-premise accounting software, browser-native analytics, and have it all work seamlessly together.
6. SaaS Goes Mobile
Mobile is quickly becoming the dominant way people use digital services. CNBC predicts that almost 3.7 billion people will go online exclusively through portable devices, and eMarketer found that the average person spends 120 hours per month on average looking at their smartphone. This includes business owners as well as employees, who are increasingly doing work on the move from their phones. You can even check mobile usage in a real-time infographic just to get the perspective on the numbers of users at this moment. The implications for the SaaS market is clear – going mobile is the way of the future.
Some SaaS providers have already started catering to this growing demand by releasing mobile versions of their task management apps. A focus on the mobile market also implies that SaaS is becoming more user-friendly, with sleek interfaces and responsive design to make them suitable for screens of different sizes. Mobile SaaS is on the rise, and it's showing no signs of stopping any time soon.
7. Micro-SaaS as a Viable Business Model
SaaS development has largely been dominated by a small number of big players such as Microsoft, Oracle, or Google. This made it extremely difficult for smaller competitors to enter the market, granting the aforementioned companies creating a de facto oligopoly on SaaS. However, the demand for SaaS technology has reached a point where small businesses and even individuals can carve out their own niche in the market. These micro-SaaS offerings are one of the fastest-growing trends in SaaS development.
Micro-SaaS products are typically add-ons, plugins, and extensions for existing SaaS apps. Examples include Grammarly, Yoast SEO, Boomerang and Sprout Social. The fact that micro-SaaS products require less upfront investment than their counterparts while maintaining high-profit margins and low overhead is what makes them attractive to developers with smaller budgets looking to break into the SaaS market.
8. Unbundling of SaaS
The first thing that comes to mind when talking about SaaS (especially in its horizontal variant) are robust software platforms that attempt to cover as many bases as possible in terms of features. But in reality, even the most demanding clients rarely use all or even the majority of these features. In the case of vertical SaaS or micro-SaaS, this becomes even more apparent. And once SaaS providers have caught on to the fact, they started "unbundling" their platforms in various ways.
Today, the trend is to create more light-weight SaaS solutions with a small number of core features, and a variety of options for extension. API-based solutions are growing in popularity thanks to the emergence of headless commerce, another digital trend based on extensive API usage. "Unbundled" SaaS has also been a boon for small businesses and start-ups by helping them get the features they actually need.
Capitalizing on SaaS Trends
SaaS is quickly becoming a veritable battlefield for business software providers. Competition is on the rise, and in its wake, numerous innovations have come to light and are changing the market as a whole.
AI and its data-crunching capabilities are making an impact in every software-related industry, and SaaS is no different. Vertical SaaS is growing in importance as more and more industries are jumping on the SaaS bandwagon. Modular SaaS solutions are becoming increasingly popular, giving rise to integration-based designed and micro-SaaS offerings.
Whether they're improving their tech stack with novel SaaS tools, modifying their SaaS offers, or creating new solutions to capitalize on upcoming market opportunities, businesses are keeping a close on emerging SaaS trends. So be sure to add SaaS to your list of priorities within your business development strategy.
Really Simple Systems is now Spotler CRM
The same great technology, a CRM platform that is focused on the needs of B2B marketers, provided by the same great team, at a great price!