Business Strategy
• Apr 26th, 2023 • Guest Writer
Project Management Steps
Key project management steps you should use when developing a project management plan for your next big effort.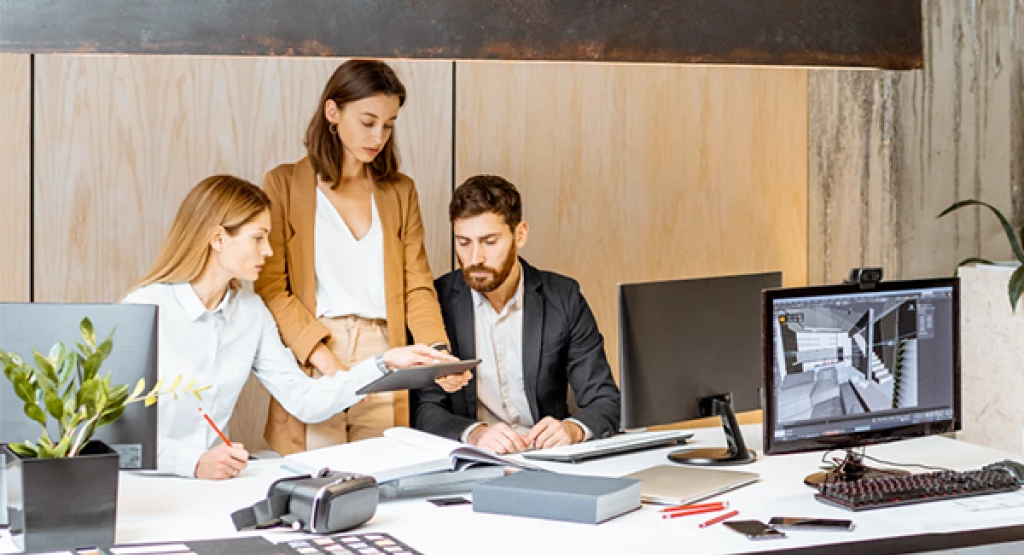 The largest, most complex, and most important projects are best tackled with strong project management. With a good project management plan, everyone will know what to do, their schedule, and when deliverables are due to maximize efficiency and timeliness.
You need to know how to make a project management plan and enact it effectively to use project management to its maximum extent. Let's take a look at some key project management steps you should use when developing a project management plan for your next big effort.
The Importance of Making a Project Management Plan
Simply put, you need to know how to make a project management plan so you can practice good project management effectively.
"Project management" is essentially the process of outlining, understanding, and guiding your team through the steps required to complete a complex project. For example, if you need to ideate, plan, schedule, and enact a large marketing campaign for a client or even your own business, good project management will help you get there.
Excellent project management will help you:
Save money, because you won't spend as much time or as many resources repeating steps
Maximize efficiency and productivity, as each team member will know what they have to do and what their role is in the project
Deliver everything on time. Strong project management usually leads you or your team to deliver modules or materials on time and on or under budget
Satisfy clients and customer expectations, as most projects completed with good project management have better overall results or benefits
Project management is more than an idea, however. It's a process. With each new project, you may need to come up with a different project management plan or step sequence. Therefore, it's important to know what steps you should keep in mind as you craft the perfect project management plan for an upcoming marketing campaign or deliverable.
Building a Project Management Plan Step-by-Step
If you're not sure where to start, we can help. Let's take a look at how you can build a project management plan step-by-step with five key elements.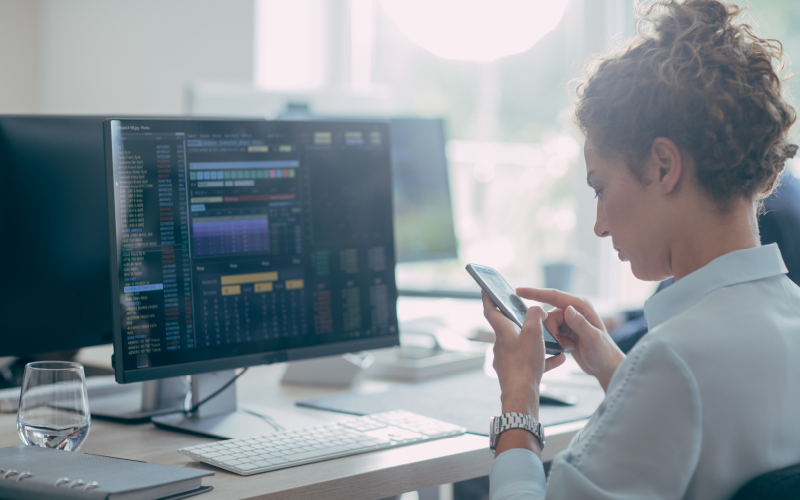 Define Critical Goals
First and foremost, you need to define the critical goals and objectives for an upcoming project or campaign. By clearly defining the goals your team needs to meet, you'll understand:
The deliverables you need to achieve. Deliverables are specific things, materials, or results you need to deliver to your clients or customers (or to your brand) by a certain time
A rough estimate of the materials and personnel you'll need to get the job done. For example, if you know that you need to create X number of advertisements, you'll automatically know you need to hire or assign a certain number of graphic designers, marketers, etc. Once you know this, you can start adding people to your CRM software and outlining software permissions
What the goals are intended to achieve. This is arguably the most important part of planning a project management sequence. Every goal should have a concrete benefit or purpose for your brand. If it doesn't, it may not be a worthwhile goal to pursue in the first place
Start with the goals and objectives you need to meet, then proceed from there. 
Identify Important Stakeholders
The important stakeholders of a project are those who will be directly included in or affected by the project. These can include board members, customers, or any other number of people.
It's important to identify those stakeholders so you can get their input if necessary and so you can guarantee that the upcoming project will accomplish what they need.
Simultaneously, ensure that you understand the compliance guidelines and regulations that your stakeholders will hold your company to. A chief compliance officer will ensure your company is compliant with regulations, whatever they may be or whatever they may affect. 
Discover How Really Simple Systems Can Help
Set Up CRM Software and Other Key Tools
It ultimately won't matter how well you plan for an upcoming project or task list if you don't have the tools to get the job done. That's where CRM or customer relationship management software comes in.

The right CRM software, like Really Simple Systems, provides your team with all the digital tools they need to succeed, including:
An accessible dashboard where everyone can see progress updates, tasks to complete, etc.
A breakdown of each client or lead's status and attached salesperson
True to its name, customer relationship management software helps your salespeople or marketing team manage client relationships. For businesses that rely on acquiring and retaining high-quality, long-term accounts, CRM software is a cornerstone tool that can't be forgotten.
As you get key tools to put your project plan and action, remember to ensure that each tool integrates well with the others. Your complete tech stack will include each of your digital tools – for instance, make sure your CRM software works well with your accounting software and vice versa.
Determine Tasks and Milestones
Next, it's time to determine the key tasks and milestones of the upcoming project. Even the simplest projects often benefit from breaking down their requirements into manageable chunks or bite-size pieces.
Determining tasks and milestones is beneficial because:
It enables you to assign team members to specific objectives, preventing team overlap
It makes larger projects feel more manageable and achievable. This is especially important if you are trying to do something critical for your brand and there's a lot riding on the project's outcome
Outlining milestones is further important because it helps your team stay motivated as the project continues. With each milestone met, consider rewarding your team or praising them for their performance thus far.

As you break down milestones, make sure you also plan for the resources and platforms you'll use to accomplish project management goals. As an example, make sure any file-transferring services you use come with important security features such as TLS 1.2 and AES-256 encryption.

This will ensure that any digital materials you send over the Internet are secure. Similarly, if you plan to use cloud computing providers to facilitate project development or other tasks, determine which cloud computing provider you'll use. 
AWS, Azure, Google Cloud, and more are examples of cloud providers you can use depending on your budget and specific needs. Figuring out the materials and tools you use ahead of time will also help your team know what to expect when they buckle down and get to work.
Make a Schedule
Once you've outlined your deliverables, stakeholders, and key tasks and milestones, you need to schedule everyone and all your materials. A good schedule is an important part of any project management plan.
The schedule should include:
A breakdown of all of the roles, responsibilities, and team members assigned to each module or task bracket
A write-up of material assignments and usage. Every team should have what it needs to succeed and keep the workflow moving
The due dates for each major milestone or part of the overall project. This is the most important part of the schedule, as it will allow you to reassign personnel or materials as necessary. Generally, your most important due dates should be required first, but keep in mind that any delays can affect the overall due date for the project at large
The odds are your CRM software can help you do this. Input team member schedules and due dates into the same shared software platform, and everyone on your team will hold each other accountable.
Plan for Risks
No project is 100% protected from risks or issues. Therefore, a good project management plan will incorporate risk management and mitigation from the outset.

You should plan for risks such as:
Supply chain disruptions, which can affect your brand at any time (as was seen during the COVID-19 pandemic)
Personnel disruption. For example, what if one of your key team members has a family emergency and has to leave the project for an undetermined amount of time?
Shifting stakeholder expectations. Sometimes, board members or other major stakeholders may change what they want, requiring you to scramble and adjust your project plan as necessary
These risks can be scary and worrying for even experienced project managers. But if you plan ahead for them, you'll be able to meet these challenges head-on and minimize how much they affect your project and efficiency.
Conclusion
Ultimately, the above five project management steps will help you tackle big projects like never before. With a good project management sequence understood and used throughout your business, your brand will be well-equipped and ready to meet any challenge head-on, no matter how many people are working on your team or how complex the upcoming project appears to be.
Really Simple Systems is now Spotler CRM
The same great technology, a CRM platform that is focused on the needs of B2B marketers, provided by the same great team, at a great price!