New Features
• Feb 15th, 2021 • Helen Armour
New Advanced Marketing Tool Goes Live
An advanced marketing solution that's integrated with your CRM so you can manage all your sales and marketing in one place.
Introducing Our New Advanced Marketing Tool
At Really Simple Systems we're mightily pleased to announce a new release of our new all-singing-all dancing marketing tool, aptly (if uninspiringly) named "Advanced Marketing".
Advanced Marketing is a flexible marketing tool that is fully integrated with our CRM, letting you successfully manage all your marketing and sales data in one place.
This update comes hot on the heels of the launch of our Simple Marketing tool, last October. Whereas Simple Marketing provides the essentials you need to create and send an email, the Advanced Marketing solution addresses the needs of those looking for greater sophistication and functionality.
In essence, we've taken our existing marketing tool and, with the help of our customers, we've refined it to address the needs of marketers today.
Advanced Marketing Demo
Join our next live webinar to see Advanced Marketing in action.
Here's what's included:
A New Email Designer
The new email designer is actually the same as the one in our Simple Marketing tool – and it's fair to say that it is really simple to use. There's a "drag and drop" interface where you can create your own designs or start from an email template.
The simple "build" sections let you quickly create professional looking emails and newsletters without any specialist knowledge. You can add text sections, images, videos, CTA buttons, links to a website and to your social media pages.
You've got complete control of the design so you can setup and save templates with your brand identity. The global styling setting also means you can edit the colour scheme across the whole design, or you can edit each section separately.
The new tool includes a Test & Preview option within the designer tool, letting you see how your design will look on both a desktop and a smartphone. You can test how this will appear on arrival in a contact's inbox by sending a test message to yourself or to any of your CRM users.
You might also like to add attachments to your emails, which is useful if you are sending coupons or PDFs, and you can personalise your message using any of the data stored in your CRM.
Lists and Segmentation
Our new mailing lists feature lets you easily select an email audience based on any of the data held in your CRM. This might be by the account type, location, created date, product or maybe a custom field that you have created.
There are two types of lists to choose from: Static and Dynamic. With static lists you can select contacts to mail then save and use again. With Dynamic lists, rather than selecting contacts, you set the criteria for your filter and save this. Then the list will populate automatically at the time of mailing, selecting all contacts that meet that criteria. This is useful if your database is continually being updated, ensuring you have all the current data included.
Going one step further, you can create segmentations at each Campaign Stage level where you can filter or cross-refer the selection by the CRM data, by previous campaigns that you've run, and by your mailing lists.
Consent Lists
Actually, there is a third type of list that may be important to you. Our Consent Lists, or public lists, feature helps you stay compliant with data protection legislation, such as GDPR. Mailing consent can be collected from a web form or from an email opt-in, logging how and when consent was given. You can then select to mail the list, or maybe remove them from your mailing.
Campaign Management
Advanced Marketing gives you the opportunity to manage all your marketing campaigns, not just emails. This might be running events, Google Ads, direct mail and so on. You can log your costs along with your leads and sales generated to give you instant visibility on your return on investment.
Your campaigns can be grouped into Campaign Stages, letting you mail multiple segments with either the same or a different email, create follow up stages and manage your campaign statistics separately.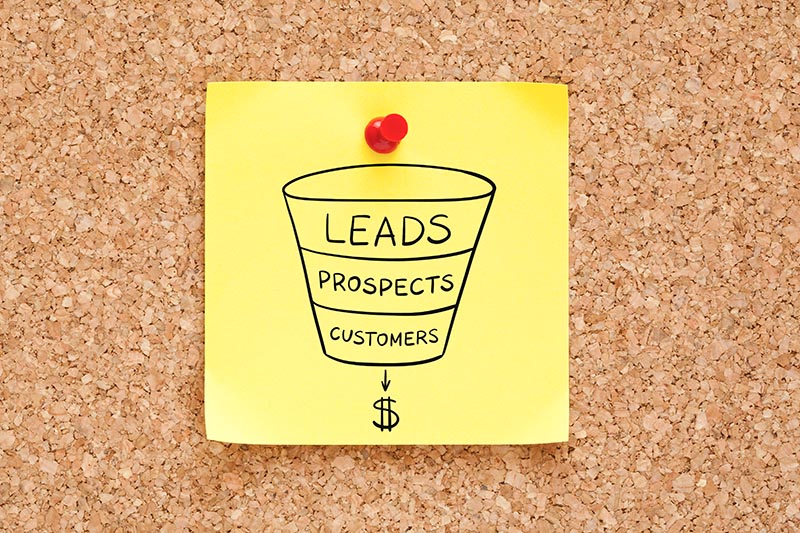 Stats Package
Once mailed, the tool displays real-time results of your mailing, reporting the opens and click throughs against a timeline. You'll be able to see the number of clicks for each email link and how each individual contact responded. All this data is logged back to the CRM account, creating a record of how each contact engaged with your marketing. This builds up a history of activity over time, that is accessible to your sales team.
Your campaigns data is also available in your reporting tool, meaning you can run reports on a whole range of data options and gain valuable insight.
Web Integration and Automation
To complete the circle, our lead management feature means you can capture leads online, or from an incoming email, and automate responses and actions. For example, you might have a newsletter registration form on your website that instantly creates a new CRM account and contact when submitted. This could trigger a thank you email and a series of follow up messages. It might also be a trigger to create a task for your sales team to follow up or to create an opportunity in your CRM.
The Advanced Marketing Package
The Advanced Marketing plan gives you up to 50,000 emails per month, and more if you need it. We'll help you get up and running with our detailed support materials and videos or you can join a live webinar.
Advanced Marketing Trial
Contact us today to arrange a trial of the new Advanced Marketing tool.
Really Simple Systems is now Spotler CRM
The same great technology, a CRM platform that is focused on the needs of B2B marketers, provided by the same great team, at a great price!