Sales
• Feb 8th, 2021 • Guest Writer
5 Scenarios That Will Challenge Ecommerce Stores In 2021
With ecommerce now an essential retail option, we look at the factors driving this challenging environment and how to prepare.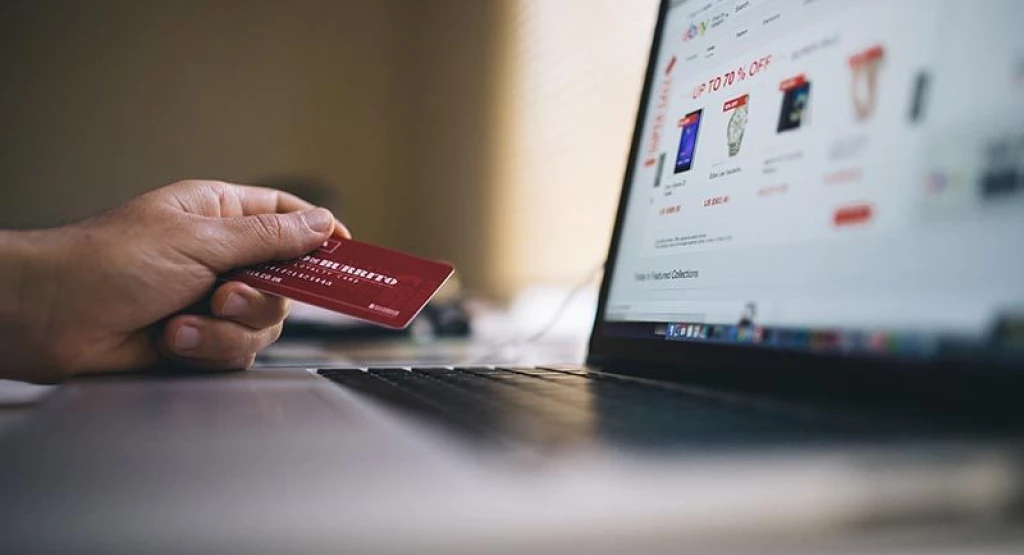 As 2021 advances, ecommerce will continue its incredible growth — but with that growth comes added challenges for retailers. In this article we look at five issues likely to crop up.
In 2020, a year that saw the collapse of countless businesses and almost entire industries (with the hospitality sector in particular suffering incredible damage), the ecommerce world proved unstoppable. While it's true that the economic downturn hit a lot of people hard, the lack of commuting costs and social events to spend money on — plus the simple pleasure of retail therapy — saw online shopping (even for non-essential items) soar to an unprecedented height.
And even now that a new year has come around, this success is unlikely to fade. We're still in a pandemic, of course. Even if vaccination efforts prove fruitful far sooner than seems realistic, the reluctance to gather in crowds will stick with people for years. Additionally, we've all become even more accustomed to the sheer convenience of buying online. It's hard to pass up.
Path to Financial Independence
Factor in the ease with which a budding entrepreneur can start selling online at this point (empowered by drag-and-drop website builders, drop shipping services, and free guides), then throw in the rising disdain for conventional employment after so many competent professionals were fired or furloughed to cut costs. Is it any wonder that people throughout the world are seeing ecommerce as their route (perhaps their only route) to financial independence?
Make no mistake, though: launching a thriving ecommerce business isn't easy. It isn't even easy to merely keep an online store afloat. If you want to get somewhere, you need to give it all the time and effort you can muster, and look ahead to understand what you're getting into.
In this article, we're looking at some of the biggest problems ecommerce stores will face this year. Read them carefully and it should help you with your strategy.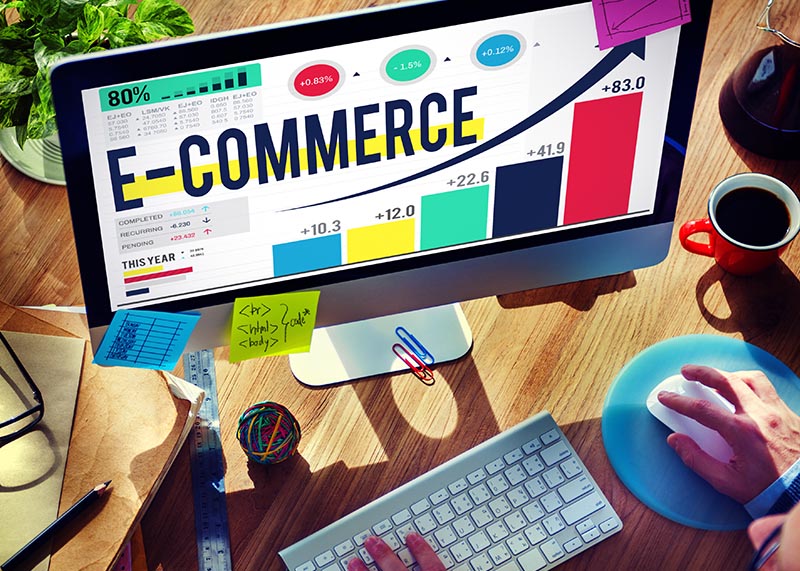 Competing in a Saturated Market
More people flooding into the ecommerce world makes it vastly harder for any given seller to get ahead. Whatever you might like to sell, and however you might like to present your business, there's going to be a range of alternative options for shoppers to choose from — and only a small selection of companies at the top will get consistent interest. You need to be on that list.
Search Tactics
Just think about how Google's SERPs inevitably pan out for transactional searches. If someone searches for a pizza place, the likelihood that they'll pick one of the first few options is extremely high: places that show up on page two (or even near the end of page one) will get nowhere. The same goes for personal recommendations, industry roundups, and PR feeds. The more noise there is, the harder it is to be heard. So what's the answer?
Unfortunately, there isn't an easy way to get ahead. In the end, you just need to be better than the competition in every way you can manage. You could have lower prices, superior service, better guarantees, or richer content. If there's an area in which you can't compete, then you need to dominate all the more strongly elsewhere.
SEO Strategy
If you're going to focus on one thing above all others, remember that SEO is a vital area. If people don't learn about you online, you'll never get any business, and ranking well for relevant terms is sufficiently complicated and time-consuming that it's beyond the capabilities of most companies. Implement an SEO strategy as early as you can and it'll pay off in the long run.
Safely Managing Hybrid Retail
Hybrid retail is all about combining the best elements of online and offline retail. Think about how online sellers have used pop-up stores throughout the last decade, taking their established brands into the real world to reach new shoppers and attract some valuable publicity and word-of-mouth recommendations. It's an effective ploy.
The problem, though, is that real-world events aren't easy to manage at this point. Even when lockdown restrictions are lifted, it's only a matter of time before infection rates rise again and restrictions are put back into place — and this makes planning a pop-up store an absolute nightmare. But there are ways to safely achieve elements of hybrid retail.
Creative Ecommerce
Click-and-collect is one example of how to do it, allowing people to buy online but collect from drop-off points (which are often essential stores). In fact, partnering with stores that can remain open will be an effective option in general. Even so, it'll be interesting to see how sellers find ways to meet the hunger for offline retail elements without taking undue risks.
Dealing With Customer Concerns
For shoppers, all this competition is a great thing. It means that companies need to work harder to secure their custom. Yes, Amazon is still utterly dominant in key categories, but that's only because it offers a level of convenience that others can't match. In fact, Amazon's exceptional delivery service is one of the main reasons why people now expect so much from sellers.
But securing custom is one thing, and keeping it is another. How sellers treat their customers once they've sold to them can shape their fates. There's also social media lurking in the background, serving as an ever-present threat to brand reputations — if you mishandle an order and that customer takes to Twitter to rake you over the coals, you might never recover.
Maximize Customer Retention with CRM
This is why CRM, or customer relationship management, is a mission-critical concern. Using a strong CRM system to track concerns and cultivate customer loyalty isn't something reserved for enterprise-level businesses at this stage — it's a justifiable action for even the smallest online retail companies. After all, customers are harder to retain than ever before.
Before reaching that point, though, customers must first be won over, and that aspect must not be forgotten. Consider everything that a modern online business can do to achieve optimal convenience for its prospects: use a chatbot platform like Crisp.Chat to provide an element of self-service, allow hyper-fast one-click social logins through an add-on like Auth0, research frequently-asked questions to answer with a tool like AnswerThePublic… The more you can do, the better, so don't scrimp on the implementation of leading digital tools.
Getting Product Pricing Right
Retailers will have to invest a lot of time into getting their pricing right because it's a significant challenge at this point. So much of the pricing for familiar products is either partially or completely automated now, with dynamic pricing engines scouring the web for pricing data and using it to adjust costs as needed to find a balance between charging too much (and being unable to compete) and charging too little (and being unable to make a profit).
Leaning on those pricing engines is important for competing, but it's also important to avoid using them too much. How much you charge is only part of the equation, after all. A business with exceptional service and reliable quality can, and often should, charge slightly more for a given item than other companies do.
Know Your Worth
If you solely derive your pricing from the market, then you'll end up charging less than you should in an effort to compete, not considering that you don't need low prices to compete. So pay attention to what others are asking for, but come up with your own conclusions about what you should be charging. It'll show confidence and set you apart.
Keeping Up With Changing Trends
Lastly, consumer demand can shift very quickly due to all this chaos, with products rising and falling in popularity seemingly overnight — and sellers will need to be ready for this as the year moves ahead. Complicating this will be the issues facing global supply chains. With air travel still in a difficult situation, getting stock from A to B has proven a problem in many cases already.
This essentially means that ecommerce store owners will need to look much farther ahead when deciding how much stock they want. They'll also need to work harder to anticipate changes in demand as best they can — if not predicting what will happen, then at least taking into account the most probable options.
Plan for the Unexpected
This year is going to cause some major problems for many sellers, tasking them with using all means at their disposal to get ahead of the chasing pack. If you're hoping to get a store off the ground, or trying to take your store to the next level, keep these issues in mind. It should help you prepare.
Really Simple Systems is now Spotler CRM
The same great technology, a CRM platform that is focused on the needs of B2B marketers, provided by the same great team, at a great price!