New Features
• Nov 4th, 2019 • Helen Armour
CRM VoIP Telephony Integration
Launching our new VoIP integration enabling incoming calls to be automatically matched to your customer CRM records.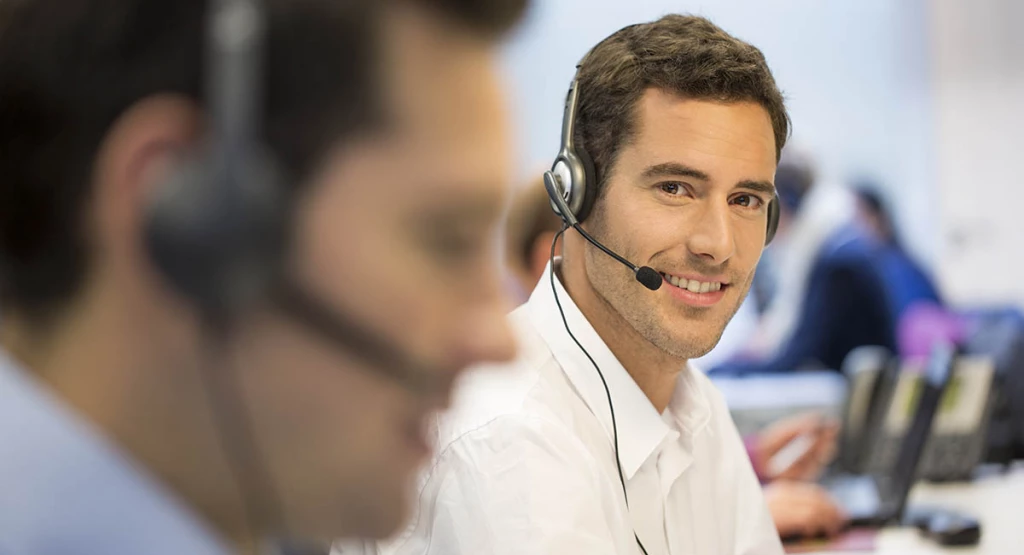 We've all been there; a customer calls and we've got the telephone clamped between ear and shoulder whilst trying to look up their account in the CRM. Like swans on a lake, we give off an air of gracefulness even through we're paddling like demons below the surface!
Imagine then how your life would change if, as you take the call, the customer's account pops up on your screen and you glide effortlessly through the enquiry. Not only would you deliver a faster service to the caller, but you would sail through your working day with a lot less stress.
So, let's do it! Introducing the Really Simple Systems VoIP telephony integration.
What is VoIP?
Voice over Internet Protocol (VoIP) is technology that delivers telephone calls over the Internet. You can make or receive calls to or from any telephone in the world – regardless of what equipment or network the other person uses.
VoIP technology converts your voice into a digital signal, allowing you to make or receive a call directly from a computer. It's often cheaper than traditional telephony but the real beauty is that it can integrate with other cloud-based applications. Being able to integrate your systems can potentially make your business more efficient and productive.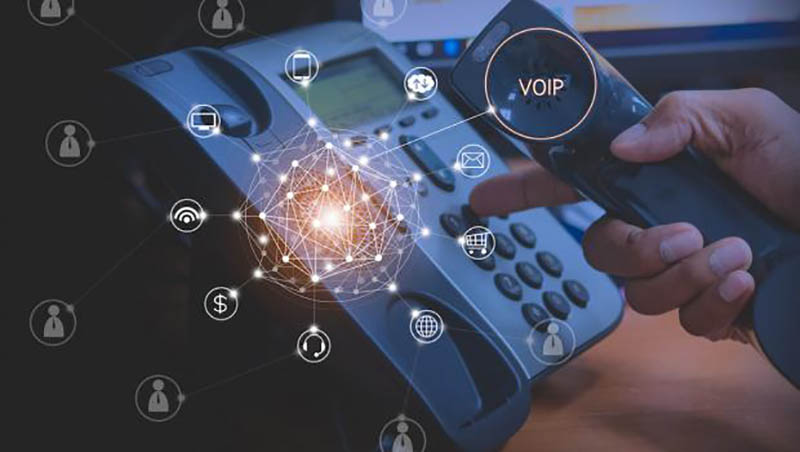 Our CRM Integration
Our new VoIP integration enables incoming calls to be automatically matched to your customer CRM records, displaying the appropriate Contact or Account record when you take a call. This gives immediate visibility of the caller's details and their account history. Bingo!
No more scrapping around for a pen and paper or quizzing the caller for their Account details. You can get straight to work on their query and record the call details in your Account Activities.
The Really Simple Systems integration is compatible with most VoIP software, and is easily configured using a URL link to connect the two systems.
Here's How It Works
When you receive an incoming telephone call, the integration presents a string of numbers to your CRM. For example, the Really Simple Systems number would be 01730823300. The system then searches your CRM across all the telephone fields in both the Account and Contact records to find a match.
As it's likely that the phone numbers in your CRM have been recorded in several different formats, the data is "normalised" for the search. This means it ignores any spaces and non-numerical characters included, such as:
01730 82300
(0)1730 82300
+44 (0)1730 823300
01730-823-300
All these variations will be matched to the CallerId of 01730823300. International numbers are managed in much the same way.
If the number is matched, then your CRM will instantly return the relevant Account or Contact details, displaying them on the user's screen.
Search Results
Where the number is held in the CRM will determine which page is returned to the user. For example, if the number is stored at Account level then the appropriate Account page will be displayed. If it's held at Contact level then the Contact page will pop up. And if the number is held on both the Account and the Contact page then the Account page will be selected.
Should the search find multiple Accounts with the same number then the first one (i.e. the one with the earliest Id) will be returned. If there are multiple Contacts within an Account with the same number, then the Account page will be displayed. And if multiple Contacts in different Accounts are found then the first Contact will be shown.
If the system cannot find the number in any Account or Contact, it will display the message "Cannot find telephone number 01730823300". And if the number is withheld by the caller, a message will say "Number Withheld". Sadly, there isn't not much we can do about those ones!
Integration Setup
Our CRM integration is compatible with most VoIP software. It integrates with any VoIP client that can call an external URL and pass it the incoming telephone number. If you are already using a VoIP programme you can check for compatibility by contacting our Customer Support team.
An example of a compatible VoIP client is Gamma Horizon, which is easily configured using a URL link to connect the two systems.
You can find out how to set up your connection by going to our Customer Support Hub. CRM VoIP telephony integration is included as standard in our Professional and Enterprise plans.
We hope your VoIP connection goes swimmingly!
Really Simple Systems is now Spotler CRM
The same great technology, a CRM platform that is focused on the needs of B2B marketers, provided by the same great team, at a great price!