Marketing
• Dec 11th, 2016 • Helen Armour
Digital Marketing Trends 2017
Here we take a look at the latest Digital Marketing Trends and how they compare with the predictions of last year.
Predicted digital marketing trends 2017 compared with 2016
If you search the Internet long enough at this time of the year you'll find just about anything you wish for (or don't wish for) predicted for the year ahead. A brief search today gave me "human head transplants" and "World War 3" as likely developments for 2017!
On the safer subject of digital marketing trends, I've been looking back over what was predicted for 2016 and seeing what's changed for 2017.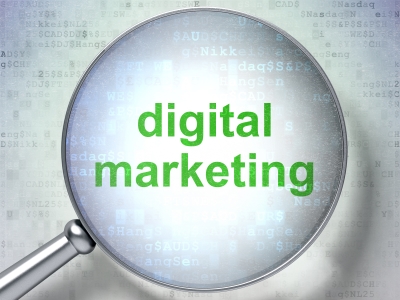 To be honest, not much has really changed! Sure, if you look at the real cutting-edge developments you'll find plenty of high tech solutions that will revolutionise digital marketing (apparently!). As these are generally only affordable by large corporations, they'll take years to filter down to small businesses so I'll worry about them down the line. However, for those of us on a modest budget, there's still an exhaustive list of trends to keep up with.
Content Marketing Goes Niche
Content Marketing really came to prominence in 2016 driven primarily by Google. Changes to Google search algorithms (i.e. Hummingbird) meant an increased ability to search on more complex key phases and, therefore, the opportunity to provide answers in our content. Creating online articles that address the needs of your target audience has become a key driver for most marketing strategies.
As we all get to grips with co-creation and curation, the challenge for 2017 is getting noticed in this vast sea of information. Given the volume of content being published every day the trend for 2017 is towards "less" and more niche content. Seems we all have the attention span of an ant, so shorter articles of more niche content is required to keep us engaged. This means editing down the content to just what's important to your target audience and adding video – don't forget the video!
Of course, what you write (or record) and how long it is will depend on who you want to read it. There will always be those who want in depth information and those that feel 140 characters is more than enough.
Social Media Evolution
Social Media in its various forms has been making the New Year's trend predictions for some years as networks come, go and evolve. There are many benefits in how we use the technology, yet more and more often social makes the headlines for its negative aspects.
From cyber-bullying and sexting to radicalisation and data security, there's no shortage of controversy. There also seems to be plenty of fatigue.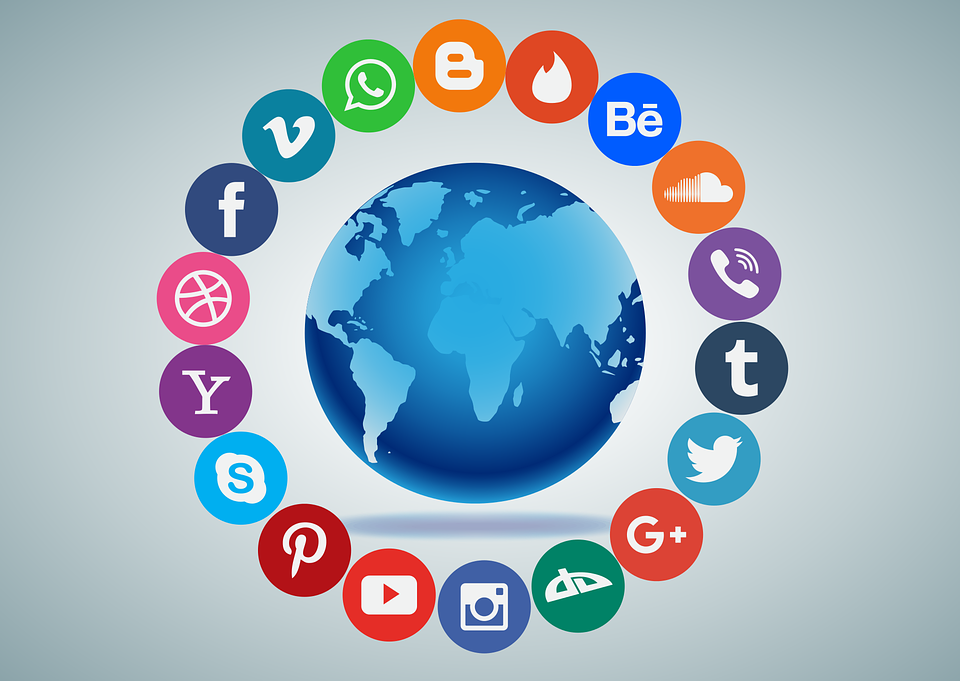 For some years now marketers have been told they must have a social strategy, and for some businesses social media has worked well. Yet for many more there is limited evidence of ROI. For the first time in the 2017, marketing trend predictions suggest that this is now recognised.
There's no suggestion that social should be ignored, but for 2017, it's about making it part of an omnichannel strategy. You'll need to keep abreast of the constant evolution and fashion, and understand who is using what. Make sure you know which apps are relevant to your target audience and which are not.
The Omnichannel Experience
Omnichannel is another buzzword that's been bounded around in 2016. It's about creating a seamless customer experience, regardless of the marketing channel or device. As the emphasis on customer experience grows, this is likely to be a term we continue hearing for some years to come. And, of course, as technology develops the greater the number of channels that need to be co-ordinated.
As opposed to multi-channel marketing, omnichannel puts the customer at the heart of the strategy. so it's important to allow flexibility across devices and recognise how customers use technology.
This all sounds important, but in reality, it's probably more of an issue for large organisations. For small businesses, it's rare to have more than one or two marketing personnel in the company and co-ordinating channels is less of an issue. With a team of 50 plus just in the digital department I can see this might be trickier.
Demise of Apps
In recent years, Really Simple Systems has bucked the trend by not offering an app, but now it seems we are "en mode". As cloud-technology and responsive design advances, and the cost of maintaining apps increases, the app is on its way out. New models of smartphones and tablets are hitting the market each week making it a battle to keep the apps up to date.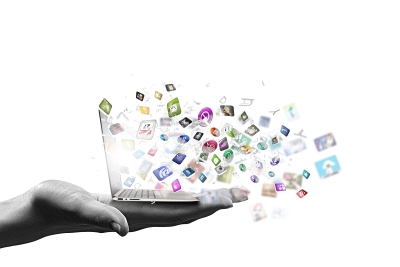 As mobile networks move towards 5G, the capability of our "phones" is now so advanced there should be no need for apps. A well-designed website ought to be capable of running on a phone with no loss of functionality.
Growth of Ad-blockers
To be honest, you'll find few blogs that predicted trends for ad-blockers in 2016, yet that's hardly surprising, despite their massive growth. Call me a cynic, but this might be something to do most articles on digital marketing predictions being created by digital marketing publications.
As these sites rely on income from banner advertising they are probably less keen to mention the rise of ad-blockers! But like it or not, ad-blockers are here to stay, so publishers and advertisers will need to find a work-around.
Data Security and Protection
2016 has seen a dramatic rise in data security issues alongside efforts to increase data protection. Increased levels of hacking, be they "Russians" hackers or geeky teenagers, have made international news recently. This has meant increased security measures needed to ensure the hackers are unsuccessful. Yet it is now so commonplace to hear of data breaches that we are no longer fazed by such news.
At the same time, new legislation has been passed by the EU that intends to strengthen and unify data protection for individuals within the European Union. The General Data Protection Regulation (GDPR) doesn't come into force in May 2018 but will make businesses take personal data protection more seriously.
For digital marketers this is likely to change how we collect, process and store data. Customers will have new rights that aim to give them greater protection and we'll need to take these into account over the transition period during 2017.
The Scary Stuff
By scary stuff I'm talking about Big Data, artificial intelligence (AI), augmented reality (AR), digital disruption and, dare I say, quantum computing! There are predictions galore about how these daunting subjects will be changing our lives yet, for most of us, they are still some way off. Or are they? AI is already being used in marketing automation where complex algorithms manage customer communication and process new leads without human intervention.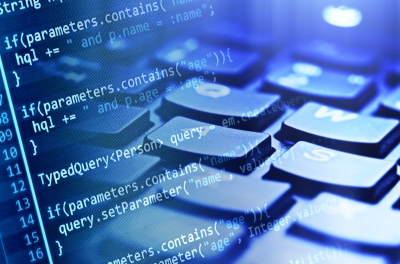 Our computers are learning how to respond in different circumstances and selecting the best leads for further (human) attention.
At Really Simple Systems we'll be using a simple form of AI when we roll out a new "rules" feature to automate lead nurturing next year.
And following the success of Pokemon GO, we are told that augmented reality, or AR, is the new must have for marketers. Even retailers are suggesting that shortly we'll all be using AR to "try on" clothes and make-up and using 360 degree vision. For the moment, this seems confined to a handful of gimmicky campaigns yet no doubt there are some serious benefits for some industries.
However, it's likely that we'll be talking about these subjects for some years to come before we see mass adoption.
Needless to say, the 2016 digital marketing predictions were more accurate than anything predicted in politics. Let's hope 2017 brings no great surprises and gives us a chance to catch our breath!
Really Simple Systems is now Spotler CRM
The same great technology, a CRM platform that is focused on the needs of B2B marketers, provided by the same great team, at a great price!