CRM
• Jun 14th, 2019 • Helen Armour
CRM User Conference 2019 – Bombay Sapphire Distillery
A day at the Bombay Sapphire Distillery meeting our enthusiastic customers has left us feeling gin-vincible!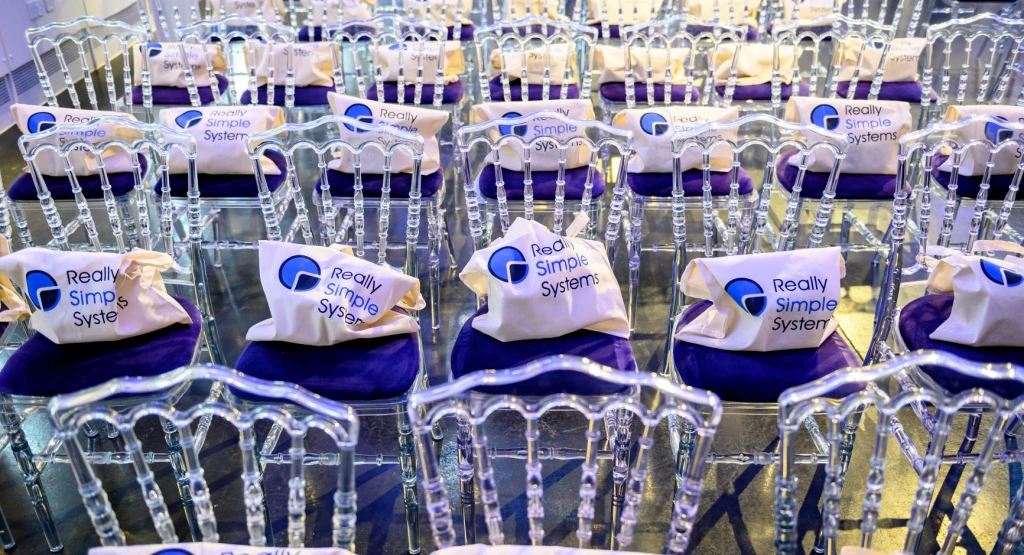 Gin-credible Day at The User Conference!
With a reputation for holding interesting and entertaining conference events, this year didn't disappoint. The amazing setting at this state-of-the-art distillery at Laverstoke Mill made for a relaxed day where our guests could discover how gin is made and take lessons in making cocktails!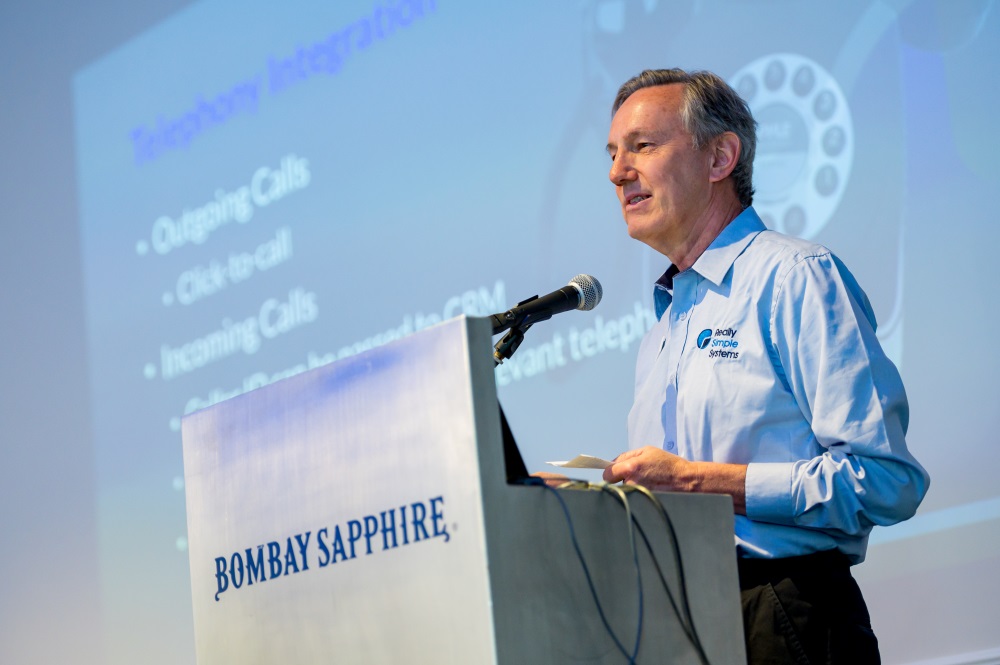 Networking and Feedback
The user conference is as much an opportunity for us to listen and learn from our customer as it is to bring them up to date with what's new with the CRM.
The Really Simple Systems team was out in force and interested to understand the issues our customers face and how we might help. Our Support Team was able to provide one-on-one support to users, working through any bespoke issues they faced or customisations they wanted. At the same time, our Development Team sought first-hand feedback on features still under development, influencing some of the finer details for delivery.
Guests were also able to network and share CRM best practice during the breaks, then in the afternoon enjoy the entertainment at Bombay Sapphire.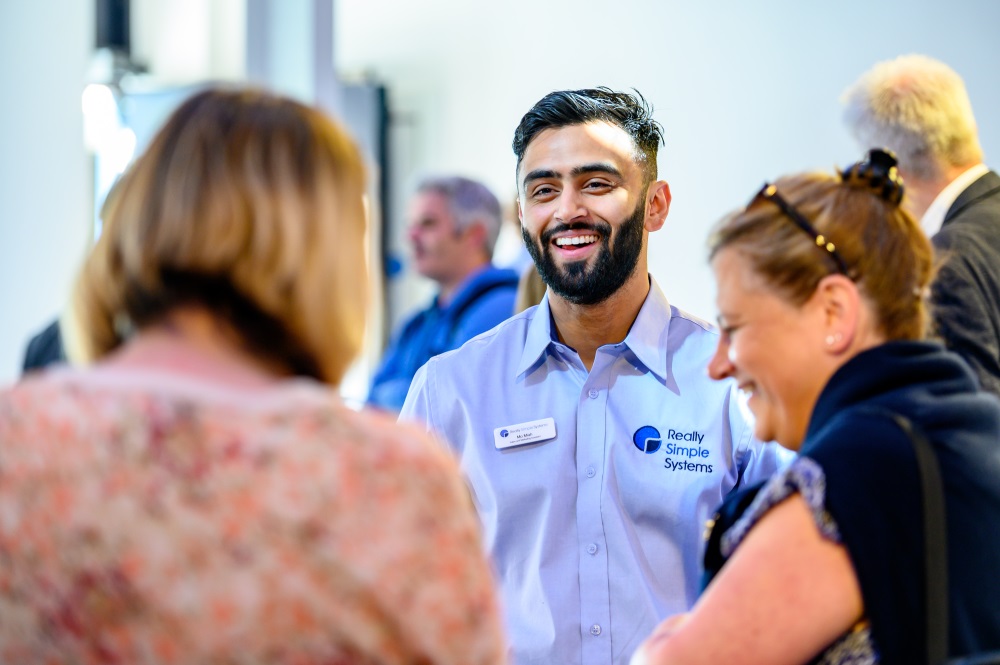 Presentations and Speakers
This year's conference was themed around Automation & Integration, exploring not only how this new industrial revolution impacts the CRM market but also the broader business arena. Our CEO, John Paterson, gave an update of our CRM development, demonstrating work currently underway to create workflow automations. More information will be released on this later in the year.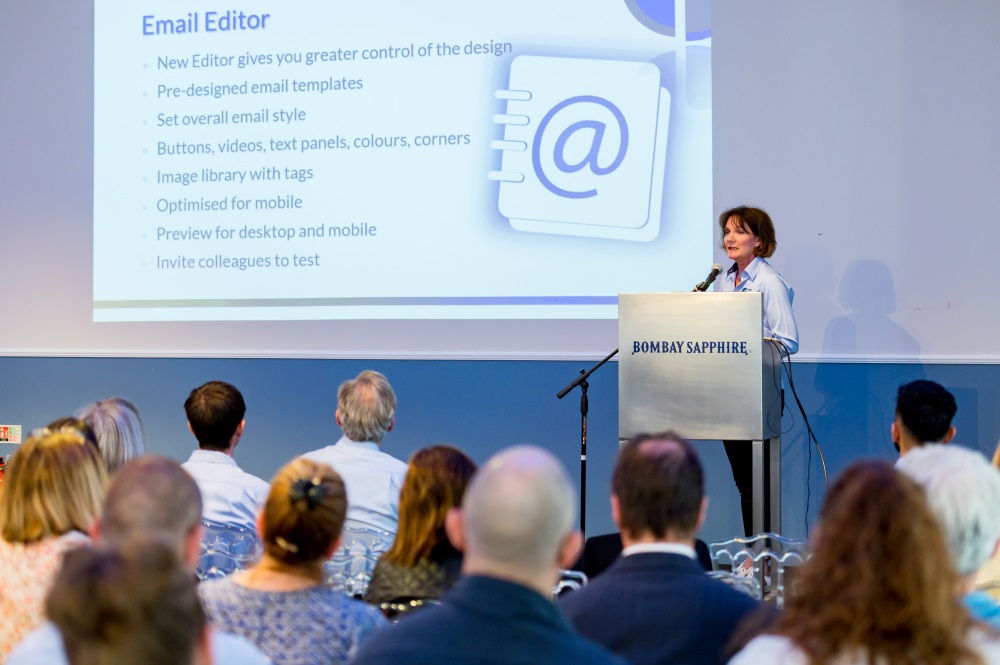 Ziptech Services CEO, Jim Simpson, gave an enlightening presentation on the digital transformation of the marketplace, considering how evolving technology is changing all aspects of business. Given the controversial topics around the impact on jobs and cyber security, Jim's presentation provided plenty of food for thought.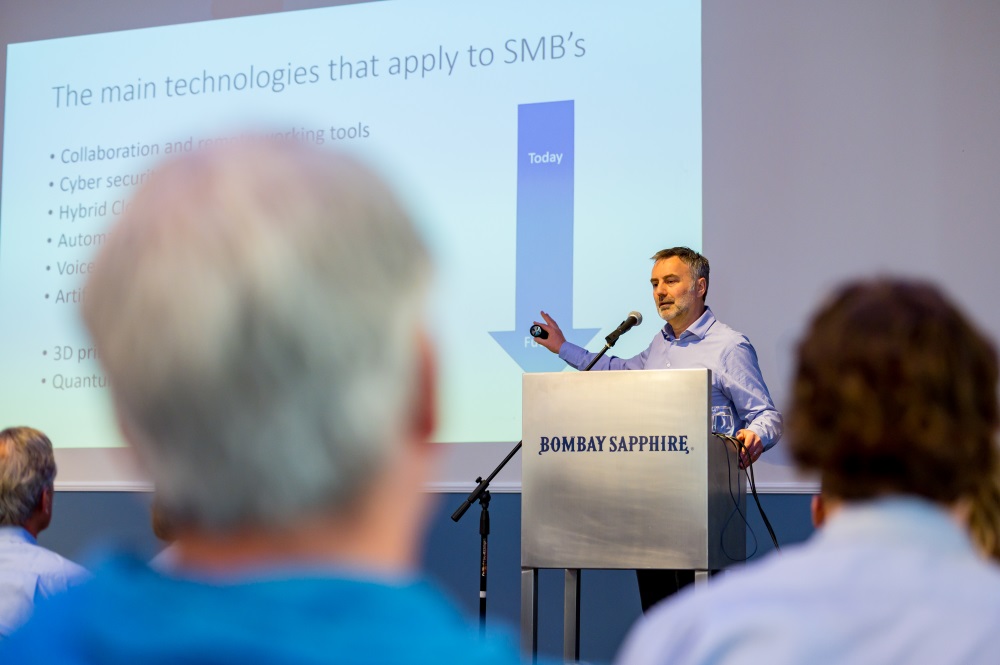 Bringing us back down to ground, Kelly Goss, founder of Solvaa, explained how integrating other systems with the CRM can help streamline workflows and create business efficiency. Looking specifically at Xero accounting software and the Zapier integration platform, Kelly's case studies gave helpful examples of how businesses might benefit from technology.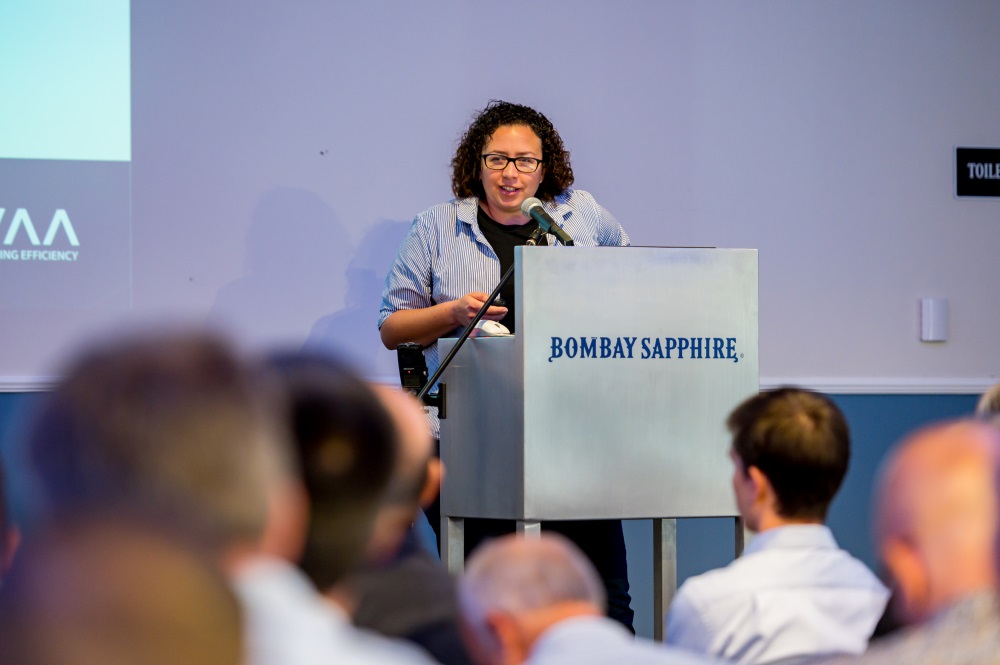 Afternoon Workshops
In the afternoon we wanted to provide some practical sessions to help customers further explore automation and integration and get better acquainted with some of the more advanced features of the CRM.
Kelly Goss gave a practical demo of how to set up integrations via Zapier and using the Really Simple Systems native integration with Xero, and Jim Simpson gave a workshop using Microsoft 365 to create office integration and collaboration.
Helping explore some of the CRM features often overlooked, Mo Miah showed users the full range of customisation options, and Helen Armour demonstrated the advanced reporting and new custom charts feature.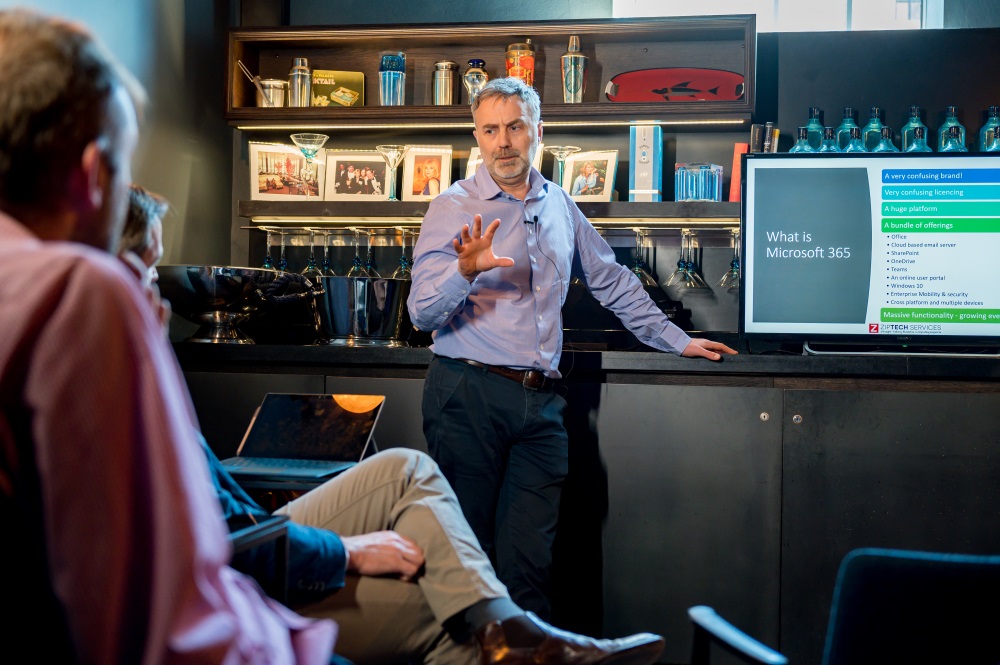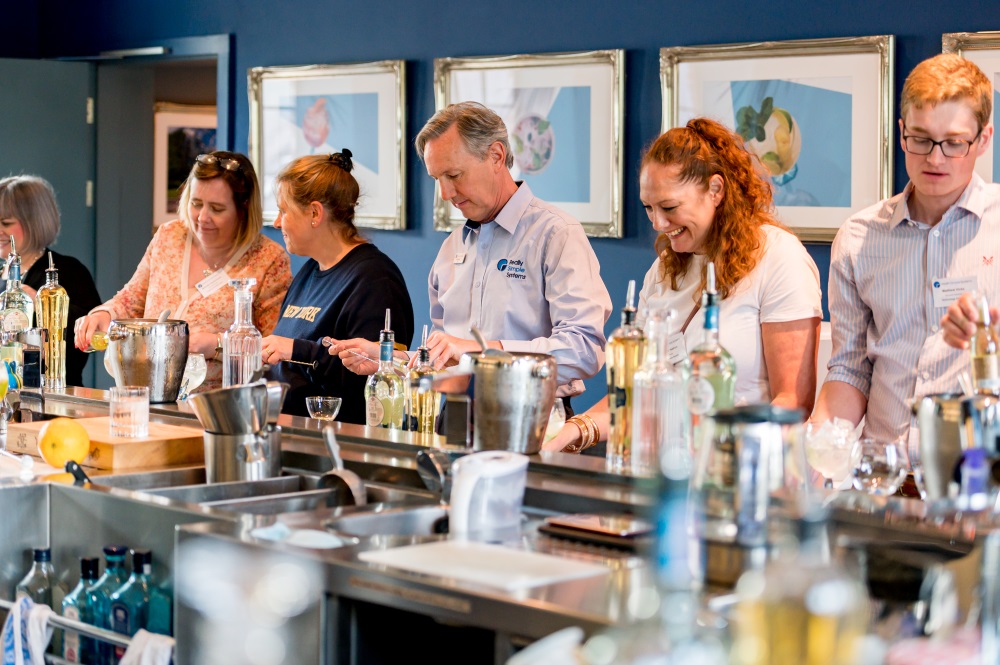 Cocktail Making and Tours
Obviously, it would be a huge shame to visit a gin distillery and not sample the wares! Without too much encouragement, guests took up the chance to participate in a cocktail making masterclass and take a tour of the distillery, finishing with a cocktail in the Mill Bar. I should also add here that take away samples were available for those driving to enjoy later!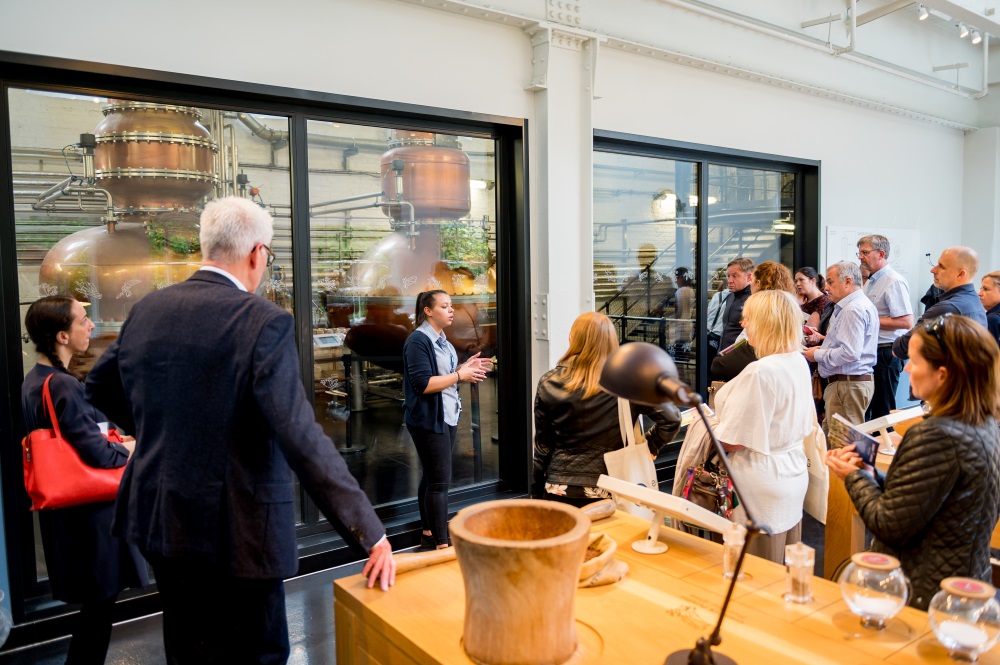 Needless to say, everyone enjoyed a fun and inspiring day, keen to see how they might make the most of automation.
Really Simple Systems is now Spotler CRM
The same great technology, a CRM platform that is focused on the needs of B2B marketers, provided by the same great team, at a great price!