Marketing
• Sep 28th, 2022 • Emily Steeden
Best Practice Email Marketing
Despite what some might say, email marketing is still one of the most cost-effective and interactive marketing strategies.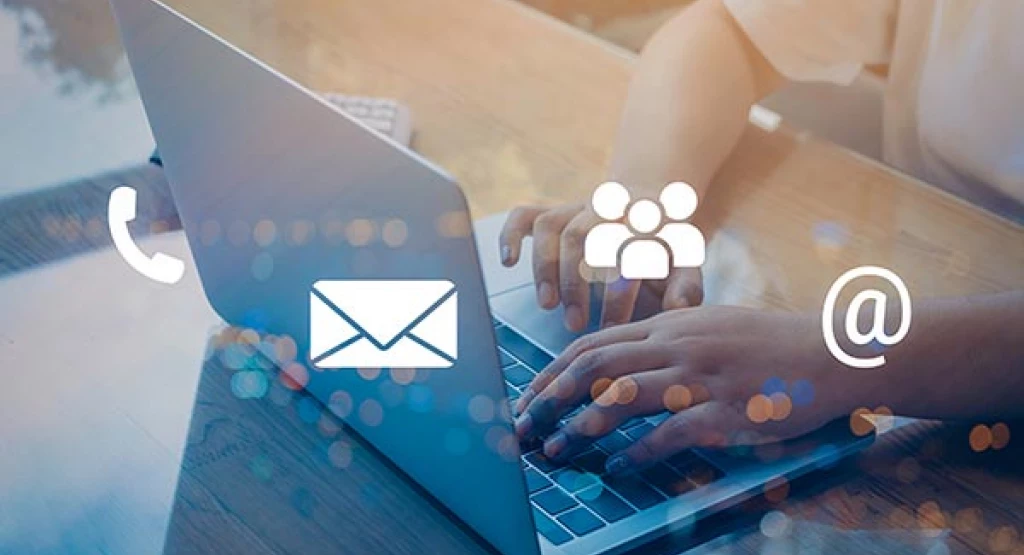 How to use Email Marketing to Grow Your Small Business
In the world of social media and targeted advertising, email campaigns stand out as a static form of digital marketing. However, if you think this static form of communication has been surpassed by loud and bright recommendation-based ads, think again.
The truth is, Email marketing is still one of the most interactive, cost-effective and personalised marketing strategies. According to a report by the Direct Marketing Association, it delivers a 3800% return on investment on average to businesses across Europe.
For small businesses, email marketing is an essential tool for growth, communication, building strong customer relationships, brand recognition and customer base growth. With tools for personalisations, data segmentation, A/B testing and updated designs. In this post, we'll cover the most useful tips to help you carry out a killer email marketing campaign.
Make your lead capture forms Persuasive
It may not be the most glamorous start to your Email marketing campaign but in order to capture leads and build an Email contact list in compliance with GDPR rules, you'll need to rely on the subscription form on your website.
This means any contacts would've had to positively opt-in to receive your messages. 
Location, location, location
You don't want to bombard your visitors with "subscribe to our mailing list" the very moment they land on your page. You want to give them some time to read your content first and once they see the value it provides, there's a greater chance that they will want to subscribe and stay connected.
Ask for the bare minimum of information
Nobody wants to give over a lot of information just to be signed up for a monthly newsletter that could be of some or no value to them. Unsurprisingly, statistics show that conversion rates drop as the number of fields on contact forms rises. 
Whether it's building your Email list from scratch or building on it for a new campaign, you don't need anything other than their email address. Once you have that you can slowly build a contact's profile via campaigns, order history, A/B testing or further contact you may have with them.

A CRM will help segment the data and give a more personalised approach to marketing emails. Integrating email marketing campaigns with a CRM system will allow building a better send list, and reports for sales and reduce time spent on administrative tasks.
Go easy on the eye
Choosing the right theme, look and layout that compliments your brand and makes your form look not only professional but trustworthy are very important. Using design to help distinguish the most important points and the call to action in a non-distracting way.
You can also use design to help separate one form from the other. The data may be going to the same place but each form can flag up various customer preferences. You can have a default form at the bottom of every webpage, one matching the design to your monthly newsletter on a different section of your site and when offering a sale or promotion you can have a different one there too. 
Filling in forms may be dull and something you want to keep to a minimum but if you make it engaging, quick and instantly beneficial it will help you out in years to come.
Onboarding
Follow-up purchases with a simple welcome email and a message asking customers to help you customise their user experience. Instead of lengthy signup questionnaires, questions can be sent via a drip campaign, calling for just a single click per email over several days or weeks.

This can and should be a transparent process; openly asking for your customers' opinions, gaining their trust and engaging with them as their customer journey progresses. With the right tools, this process can be customised and automated based on each new user's preferences. Maximising customer engagement and fully optimising offers that speak directly to individuals.
Use a CRM system for Best Practice email marketing
A CRM system can do a lot for your Email marketing if you know how to use it correctly. It does more than just store the customer's contact data, it can also track what your customer's interactions and responses are across different channels.

In addition to holding and building up data CRMs, our Advanced Marketing tool can also help you craft your emails and personalise the content. Address the recipient or refer to a previous purchase. Save your designs and templates to use later for regular mailings and schedule your emails down to the hour.
Discover if Really Simple Systems is Right for You
Base your email marketing strategy around a clear goal and objective
Now you have your form created, and a CRM holding your data, it's time to now build and send the campaign. But what types of emails will you be sending? How often? Which content do you separate but not overwell your audience? 
Here are a couple of examples:
Monthly, fortnightly or weekly newsletters
Promotional emails (special offers, sales, information gathering)
Loyalty programmes and referral emails
Holiday greetings and messages for special events
Newsletters are the best, free, soap box your company has. You can write an essay or just a few sentences, but to have a regular and instant line with your customers is priceless. Before you start sending them out think about what you'd like your consistent themes to be. It could be a regular update section, staff pieces, or promotions. The most important thing is to keep in mind that every email campaign needs to have a clear purpose. Also, remember to take email security measures and employ an SPF record checker to increase deliverability.
Before you commit to sending regular emails or starting a new campaign ask yourself. Do you want to boost sales? Build trust? Widen your customer base? As a small business, it's best to seek help from marketing experts when defining your goals and setting the foundations of your strategies. Don't fear to outsource.
Create Interesting content which resonates with your audience
Regular email sends sound like a 'delete-fest' worth of material. A lot of emails you get in your inbox are irrelevant - that you instantly click 'to trash'. But every once in a while, you might get an email from a specific company or the email has an interesting subject line that stands out to you and you just have to follow its call to action.
To make your content interesting and engaging, remember, providing value is key. Make sure the content that you are putting out goes to the correct customers by refining your lists instead of mass emailing.
You can segment them based on:
Purchase behaviour (number of purchases, product preferences, purchases during sales, has downloaded from emails before. etc.)
Demographics (age group, location, gender preference)
Brand loyalty (are they long-term customers or fresh subscribers, how many loyalty points do they have)
Offer immediate value
Every pitch needs a hook and the more appealing the offer, the better. When it comes to email marketing campaigns there is only so much you can offer in terms of immediate gratification. PDF downloads, e-books or discount codes have been shown to be the most effective forms of increasing email traffic. 
Locking the download behind a simple form is a great way to broaden the knowledge of your email list and help your data overall segmentation in the future. It's also a good way to flag up what interests them so you can later target them for other, more specific campaigns.
Leverage Design
Everyone likes to look at pretty pictures. The content maybe some of the best-written work out there, but unless there are visuals or it isn't presented in an appealing way your customer's attention won't be engaged.
For each type of email, you send out, be it a newsletter, promotional email or a one-off holiday greeting they need to have a similar template, look and design which also reflects your brand voice. As with any email marketing campaign, it's all in the call-to-action (CTA), so make sure it stands out!
A/B Testing
A/B testing is a great way to further learn about your customer list and what they prefer visually or content based. If you want to try laying out information in a different way or word titles a little differently A/B testing is the best way to do so. 
Keep track of the results of each test, as these can be used as a benchmark to optimise future marketing campaigns and even product development. The result is a marketing strategy that continually enhances itself based on live customer interactions.
Journey of your email marketing campaign
With all the information above on the best practice of Email Marketing, it's time to put it into action! Think of an email marketing campaign as a cake, once all your ingredients have been measured out and mixed in you could get the best bake. But it is vital in what order you add those ingredients and the quality of them.
Having your data and CRM in order before you start to strategize and design your emails gives you some time to build up that quality data, vs building and sending out your first email to a small few.
As easy as it can be to get hung up on the look of your email just know that through A/B testing you can learn and adapt to the live feedback you get and can present with the help of an all-encompassing CRM.
Email marketing is the backbone of marketing, and it's not any less relevant today. After all, do you know anyone who doesn't have an email address?
Really Simple Systems is now Spotler CRM
The same great technology, a CRM platform that is focused on the needs of B2B marketers, provided by the same great team, at a great price!