CRM
• Apr 7th, 2021 • Guest Writer
How to Conduct a Comprehensive CRM Audit
Conducting a periodic CRM audit is essential for ensuring that your CRM strategy delivers the results you expect.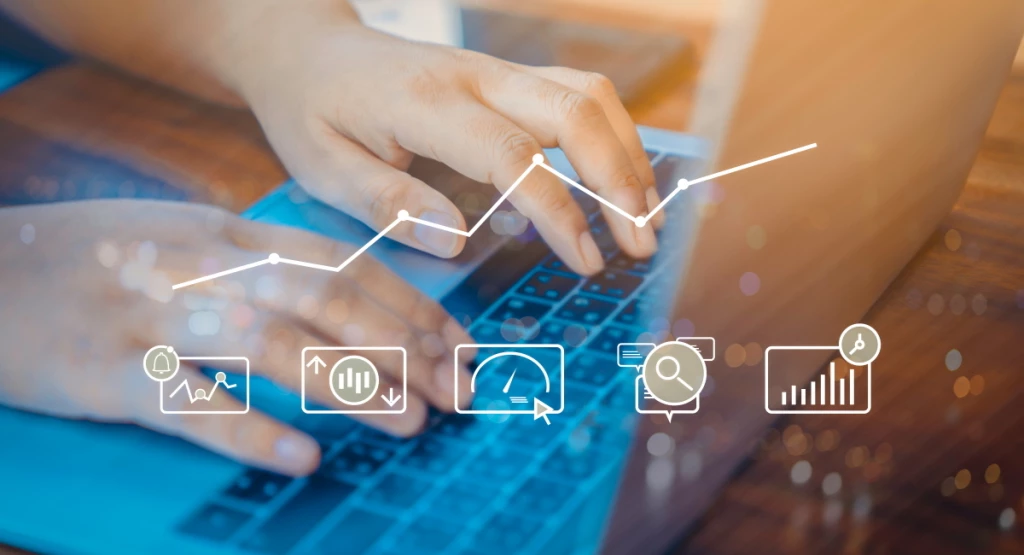 Conducting a CRM Audit
A Customer Relationship Management (CRM) platform gives form, structure, and cohesion to a company's customer engagement strategies. It helps a company automate lead generation and conversion, set measurable goals, and enables all customer-facing verticals to work from the same page. 
A periodic CRM audit is essential for ensuring that your CRM strategy delivers the results you expect. While a CRM audit can vary in scope and depth, it should address the following areas:
Fit-for-purpose audit: Is the CRM platform properly set up and integrated with your workflow? Does it meet the original objectives of CRM implementation?
Data audit: Through a data audit, you assess the quality, depth, and accuracy of the data. Are there redundancies that need to be removed?
Usage audit: Are all customer-facing teams, including sales, marketing, and customer support, using the CRM platform during lead conversion and customer engagement?
Compliance audit: Does the CRM meet international regulatory and government guidelines, like data security?
Recommendations: What are the points of action based on the CRM audit?
I'll look at the approach we use at Hosting Foundry. Let's look at each area in greater detail.
Fit-for-Purpose CRM Audit
A fit-for-purpose CRM audit is a two-step process. The first step is revisiting the original objectives of your CRM. You want to ensure the CRM is delivering the results you hoped.
The second stage of the audit is reviewing how the CRM is integrated within your business workflow. I'll cover both of these steps in more depth below.
Revisit the CRM Purpose
Take a step back and revisit your original objectives for using a CRM. Next, ask your sales team to outline the objectives of their inbound marketing strategy. Are the two sets of goals in sync? They should be. 
Identify and make a note of any gaps between the two sets of objectives. We will address them in the point-of-action segment at the end. Check if the objectives across business verticals are aligned. 
Do lead generation goals (marketing) align with conversion goals (sales) and retention goals (customer service)? Account for new objectives that flow from a shift of goals and evolving marketing strategies. 
Add these new objectives into your CRM setup. Periodically updating your goals based on revised marketing strategies helps in maximizing the long-term value of the platform.
Integrating CRM with Workflow
Your CRM system does not exist or function in isolation. Your CRM should be integrated with existing software like your e-mail marketing platform and your ERP (Enterprise Resource Planning) platform.
Integrating a customer-facing platform (CRM) with a business-facing platform (ERP) gives you a holistic view of both the customer and the organization. In other cases, your CRM will need to integrate with another customer-facing platform, for instance, email integration.
During your audit, review if your CRM is integrated with the other tools you use. Furthermore, you should review how different departments are utilizing the CRM.
Discover if CRM is Right for You
Take a free trial of Really Simple Systems CRM
Data Audit
According to a recent study, companies lose up to 12% of business due to filing duplicate, incorrect, or fraudulent data. Accidental or intentional errors are the two biggest causes of poor data collection.
A data audit is an integral part of any CRM audit. I'll discuss the main considerations you have to account for when you conduct a data audit below.
Standardize Your Data
Identify the fields that capture relevant consumer data and eliminate the irrelevant ones. Standardize the data fields for every lead so that it's easier to run reports and updates with your marketing automation software. 
Focus on Data Accuracy and Quality
Duplicate, incomplete, or incorrect contact details can lead to inconsistent touchpoint histories. Bad data also reduces the visibility and accessibility of valuable leads.
Go through your customer data with a fine-tooth comb to eliminate duplicate data and update and verify records. You can use various tools, like email verifiers, to confirm contact data is correct, for example.
Incomplete data is as much of a problem as incorrect or duplicated data. Imagine a lead for whom you don't have an email address or contact number. Again, you'll need to use a combination of tools to fill in those gaps.
Tackle Data Decay
Over eight million people change jobs every year, six million change their residence, and two million change their contact numbers. Your data is decaying as you read this article.
Tackling data decay is an ongoing process. Keep your data updated by checking company directories and social networks to validate your leads and customers' current contact details. Integrate data platforms with your CRM and generate updated B2B leads. Implement a double opt-in process for your email campaigns.
Usage Audit
Once your data validation is done, auditing the CRM usage is the next step. CRM is a tool for teams performing customer-facing functions. Your CRM should be used by your marketing, sales, and customer support teams. 
When conducting your usage audit, look for answers to these metric-driven questions to measure usage of CRM:
Are daily sales activities being logged?
The number of records per user per day to evaluate breadth and depth of usage.
The number of calls, e-mails, visits, and meetings per day per resource.
Number of tickets and deals closed per week by user.
Many audits reveal usage issues. The two primary reasons are bad data in the system and lack of adequate training.
Once the data accuracy issue is sorted out, it's time to bring in teams from each vertical and explain the benefits of using CRM. If you have usage issues, try to identify the cause.
Part of the solution is often education. You need to explain why your CRM is important and train them in using the platform. Management can then monitor usage by including CRM-generated reports in weekly meetings.
The basic objective of any organization is to convert leads into customers. Your CRM audit looks at the granular working of your CRM platform.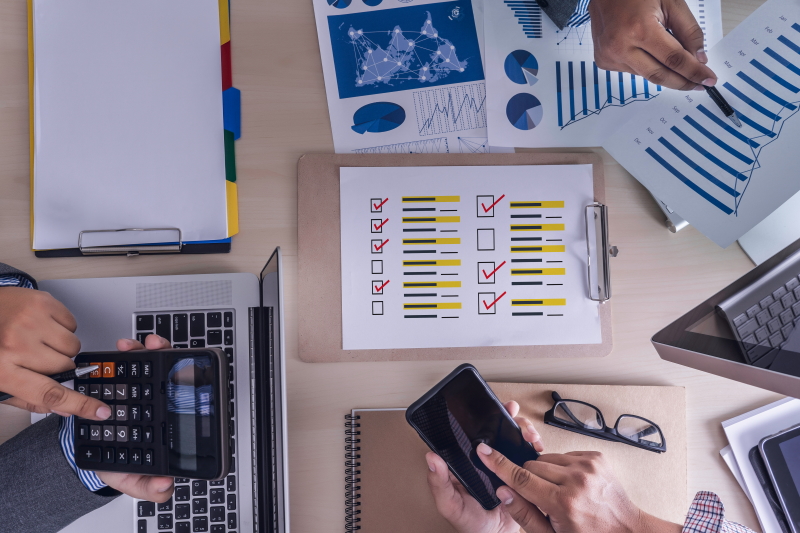 When conducting your audit, don't lose sight of the big picture and your ultimate goal.
Compliance Audit
Your CRM stores customer data. Your organization needs to comply with the data privacy laws. The US does not have centralized data protection laws like the EU's GDPR. However, several vertically-focused data privacy laws are in place, and your CRM should comply with these laws.
Many data privacy laws are industry-specific, and these compliances put pressure on the CRM to store data securely. Financial services and the pharmaceutical industry are two of the most heavily regulated industries. 
A data audit should assess whether the processes set up in the CRM effectively support the business in meeting its compliance requirement.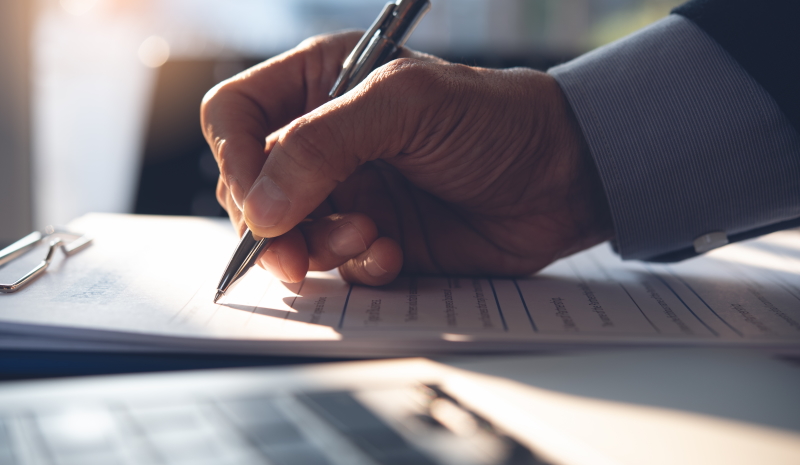 Reporting
The CRM audit ends with compiling an assessment of the process in a recommendation report. The report highlights areas for improvement that would increase the ROI of CRM by making it more effective and efficient.
Your recommendations should be graded from desirable to essential. Updating integration issues or sorting data issues might be classified as essential because they negatively impact the business operations. Decreasing the number of reporting modules for better focus on critical sales metrics might be classified as desirable. 
Grading the recommendations will help you with implementing fixes. The audit could also recommend long-term suggestions like developing a five-year CRM plan that is reviewed and audited annually.
Wrapping Up
A CRM audit should ideally be an on-going, year-round process. However, not all companies have the resources to manage this without impacting business operations. Hence, a year-end audit is a must.
Every CRM audit should cover the five areas listed in the article. Start with reviewing the objectives, move on to data accuracy, usage patterns, and compliance audits. Sum up your findings into actionable implementations.
Enter the new year with a clean and updated CRM to build stronger relations with your customers and maximize your revenue and profitability through higher conversions. Good luck with your CRM audit.

About the Author
About the Author
Jayson Davis is the lead writer, editor, and researcher at Hosting Foundry, which helps businesses find the best web hosts for their needs. A web hosting savant, he checks and publishes all the content on the site.
Really Simple Systems is now Spotler CRM
The same great technology, a CRM platform that is focused on the needs of B2B marketers, provided by the same great team, at a great price!