Marketing
• Aug 11th, 2023 • Guest Writer
5 Ways AI is Improving Email Marketing Campaigns
Discover how you might implement AI in your email marketing to enhance your campaigns.
Email marketing is one of the most influential forms of content marketing. According to MarketSplash, 82% of marketers spend up to 20% of their entire budget on email marketing, meaning it's a massive investment for businesses. 
This is why marketers should do what they can to improve their email marketing and make it as impactful as possible. One new way that marketers can improve their email content is through artificial intelligence or AI. Here's a better look at how to utilize this emerging technology.
Why Marketers Should Turn to AI for Email Marketing
Artificial intelligence can offer many benefits to email marketing. If you need more clarification about the potential of this technology, here are some key reasons why you should consider using AI in your next email marketing campaign. 
It's Cost-Effective 
AI can help you make more effective emails, leading to an increased conversion rate, potentially meaning more leads buy from your business. Landing more clients and customers can improve your overall revenue, making the technology a cost-effective strategy to include in your email marketing strategy. 
Besides that, AI can make your email marketing team more efficient and decrease the resources you need to craft compelling emails. This cost deduction can make your marketing campaigns cheaper to run, increasing the value of AI. 
It Can Give You an Edge Over the Competition 
As with all new emerging technologies, businesses that become early adopters usually thrive and get the jump over their competitors. 
Some companies and marketing teams are hesitant about using AI in their content, and your business can use that uncertainty to its advantage. Out of the businesses that are implementing AI, most of them are using it to help generate articles, blog content, and social posts. In fact, the most popular way people use AI is for instant-messaging chatbots, with 73% of businesses using it for this purpose. In contrast, only 61% of businesses use AI to optimize email, meaning there's a gap in the market for you to capitalize on.
It Saves Time
The most significant benefit of AI within your email marketing is that it can help you save time creating your content without affecting its quality. AI is great for automation and can help you get through the routine email marketing processes much quicker. 
This ability to save time can make your marketing more efficient, helping you to achieve more without overworking your staff. According to Hubspot, marketers that use AI can save an average of 3+ hours for every piece of content they make, significantly increasing the potential of your marketing team. 
This time-saving benefit isn't just limited to email marketing. AI is helping to save time in various departments of a business, and the technology is also used in CRM, like the one offered by Really Simple Systems. AI is transforming CRMs by adding automation, allowing seamless customer experience, and more.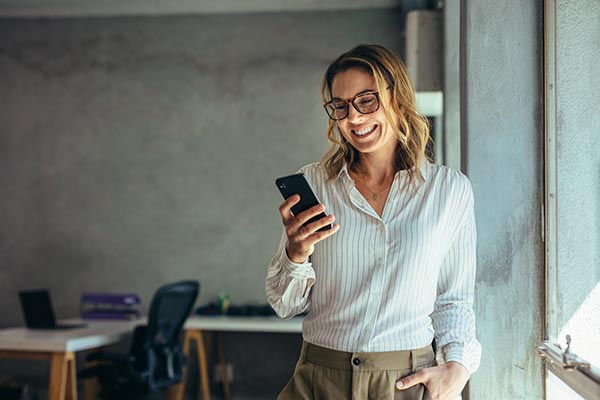 5 Ways To Improve Your Emails With AI
You can incorporate AI into your email marketing campaigns in multiple ways to make them better and more effective. Here are five ways AI can help enhance your email marketing. 
1. Draft Better Headers and Subject Lines 
Your header and subject lines are the first things a user sees when they receive your emails, so they're important in dictating how effective your content is. AI can help you find and create killer subject lines, and it can do that thanks to natural language processing and natural language generation. 
AI can help you write subject lines that work because it can identify markers and patterns that lead to a higher open rate. As AI recognizes these patterns, it can use them to generate better subject lines. In addition, the fast generation of subject lines makes it easier to do A/B testing to find the best option. 
2. Create Better Visuals 
AI isn't just focused on written content. In addition to creating great text and enhancing your written content, it can also be used to enhance your images. Using AI tools, you can create unique, copyright-free images that will grab attention. You'll no longer need to use the same stock images as everyone else; instead, you can implement stunning and captivating imagery. 
As well as that, you can use AI to help you find the right images for your content, helping to speed up this often laborious aspect of email creation. 
3. Better Personalize Your Emails 
Each of your leads that have signed up to an email list wants to feel that the content you produce is designed directly for them. Although this is possible without AI, this technology makes creating tailored messaging for different demographics within your email list much easier. For example, AI can be used to help you create better, more accurate lists and segmentation so that similar audience members receive the same type of content. 
4. Clean Up Your Email List
You don't want to waste resources and time marketing to dead leads when conducting email marketing. These people have disengaged from your content since first signing up to your email list, and marketing efforts directed at those subscribers will be futile. 
As a marketer, it's worth reviewing your email lists to remove these disengaged leads who haven't opened or viewed your email content in a few years. Without AI, this activity can be pretty time-consuming. 
Deliverability, along with open, unsubscribe, and list growth rates, are some of the most important KPIs to keep an eye on in your email marketing campaigns. 
5. Better Plan Your Content 
One of the most challenging aspects of email marketing is drafting and creating the body of your email. Many marketers can get stuck and are often caught by writer's block, trying to figure out how to tackle the content to achieve the desired goal of the campaign. 
AI can be used to support writers in this situation. AI tools are excellent at creating effective plans and structures, which can be a good starting point if you need help getting the most out of your content. 
If you need more than a plan, you can also get AI to create a complete first draft, which you can touch up afterward. By feeding the tool a good prompt that identifies your goals, brand voice, and target audience, you can generate excellent content that just needs to be spruced up by your content team. Although many people question if AI tools will replace human writers, the experienced eye of a writer is always needed to review the content and ensure its quality and accuracy before sending it out. 
Conclusion 
You can use AI in many ways in your email marketing and other business areas, such as CRMs. Whether you're an early adopter of the technology or not, it's clear that it is here to stay and will continue to change how marketers and business owners operate. Get ahead of the curve and improve your email marketing output now.
Really Simple Systems is now Spotler CRM
The same great technology, a CRM platform that is focused on the needs of B2B marketers, provided by the same great team, at a great price!