Sales
• Mar 17th, 2020 • Guest Writer
Task Management: How To Make Your Organisation More Accountable
We look at how you can use task management to make your organization more accountable, considering the software tools available to help.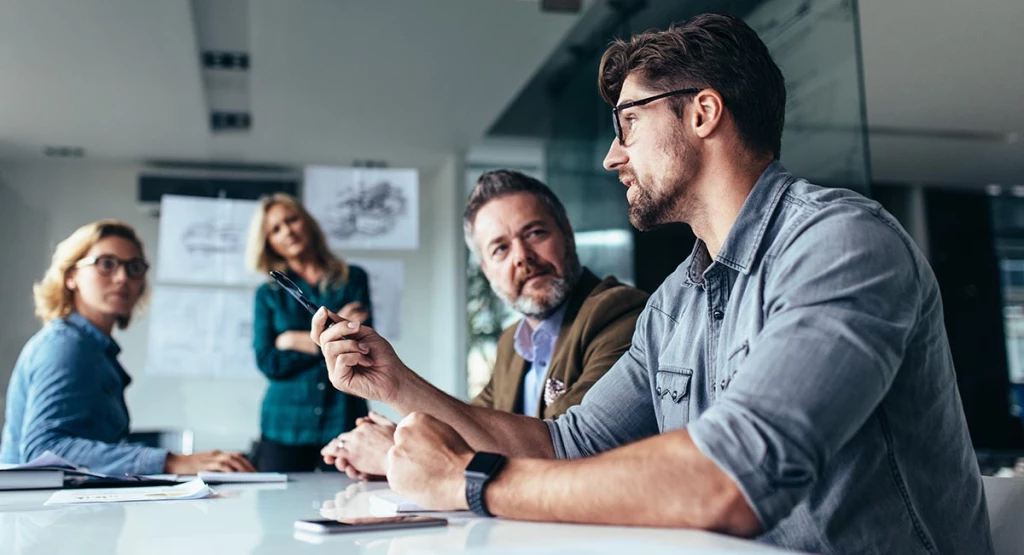 Accountability implies taking responsibility for delivering your commitments. It is a guiding practice that determines the behavior of managers and employees alike. In regards to work, accountability is a complex notion comprising multiple aspects.
Ultimately, accountability underlines the ability of your business environment to:
Provide a multi-perspective view of the project
Ensure actionable feedback on task performance
Maintain workforce efficiency on the high level
Holding accountable requires wise managerial policies, consistency, and strategic vision. Furthermore, for guaranteed success, it must 'apply to one and all'.
Why Accountability Is Important 
Accountability belongs to proactive attributes meaning that it must be stated prior to the project performance: this way, it helps prevent errors and achieve the set goals according to the plan. 
At the retrospective stage, accountability allows introducing the results of work in a transparent manner including utilization of time, money and resources.
 In the long run, building accountability translates into: 
Creating a better estimation of the time allocation in the future
Meeting deadlines in time
Distributing the workload among the team evenly
Preventing pitfalls in project performance
Maximizing the chances of success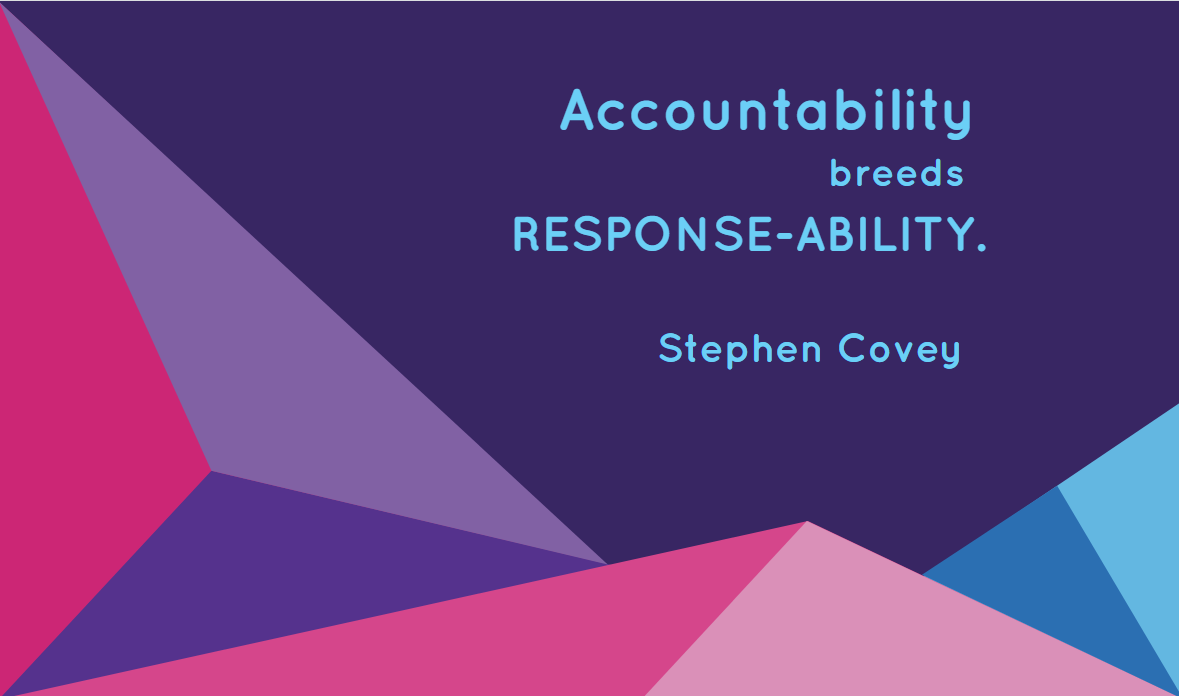 How Task Management Improves Accountability
In today's plentitude of project management tools for better planning, office workers can be actually stuck with switching among software to handle tasks. It's inefficient and detrimental for keeping accountable, to say the least. 
Reducing the number of software to tools tailored to the specific project needs would be a solution that saves time and resources of your team. With cutting down on unnecessary tools, you get work processes streamlined, which makes business outcomes more predictable. 
One of the most effective ways to improve employee accountability in the workplace is to apply the task management software that would ensure the visibility of priorities, task interconnection and provide the open channels of communication for additional flexibility. 
With the efficient task management systems, project managers:
Set tasks and projects expectations clearly
Enable team member to count on performance feedback early
Establish a culture of trust
Highlight collective objectives
In terms of improving accountability, implementing task management will help with a better decision-making process for the current and coming projects.
Whether the projects include interdependent or concurrent tasks, task managing would be relevant for maintaining a sequenced or simultaneous task performance while keeping layout of the project details. Visibility of priorities and tasks in workflow builds solid grounds for acknowledgement of project stages and creating the accountability structure.
It should also be stated that when it comes to building accountability, time trackers and task management software are a perfect match as it leverages automation. Time tracking software integrated in task management systems ensures fusing tasks visibility with time metrics, thus, creating foundations for better transparency and higher chance of success. 
Implementing time tracking in task management provides automatic calculations and ensures consistency in task performance by making workflow unbroken and smooth. Getting the means of saving time and energy on time and task managing, the team realizes the set goals and takes control over tasks in one space. 
Additionally, keeping tasks and time metrics in one system also helps you get flexibility while preserving the granular detailed look of the projects at hand. The software that underpins effective task management due to its wide and neatly packed functionality comes in the list below.
Task Management Software for Better Accountability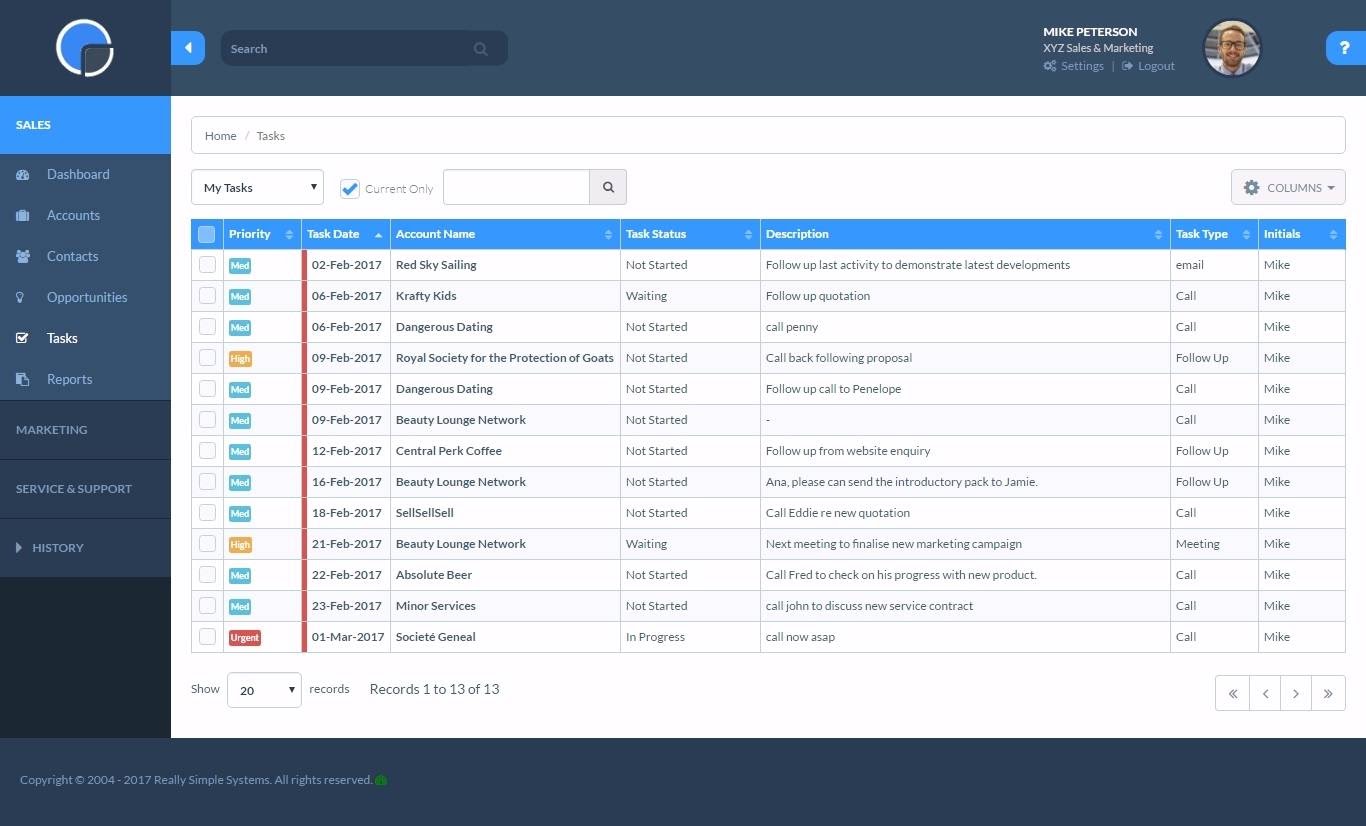 Really Simple Systems is CRM software with task management that helps you organise your workload efficiently and never miss any detail on a sale. The tool provides the team with multiple options that let you focus on the customer and maximize the level of automation when it comes to communications and task managing.
It ideally builds in the concept of a synchronous workplace where employees make decisions via centralised communications systems, and thus, feel more productive with the software allowing for zero-distraction deep focus work.
Benefits
View the latest correspondence
Assign tasks to team members
Enable activity timeline for making task performance more transparent
Automate a task shift to activity timeline upon task completion
Cost: Free for up to 2 users and 100 Accounts.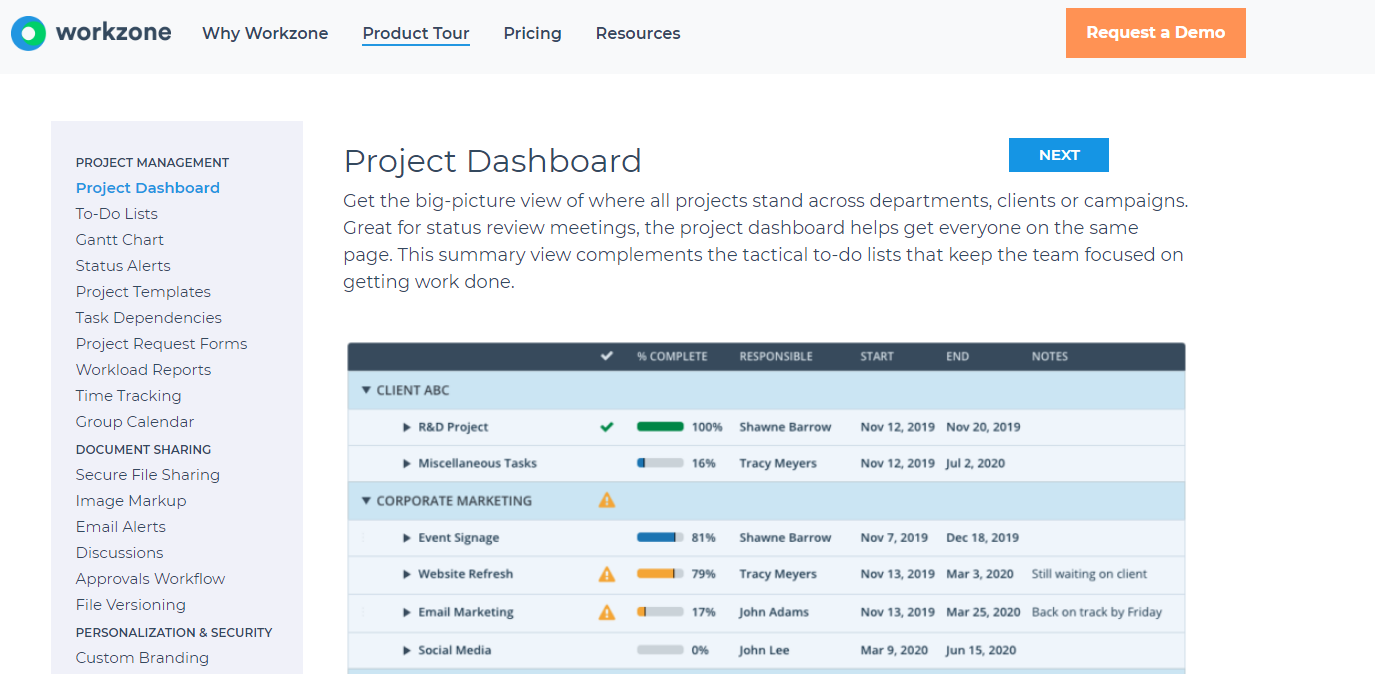 As one of the first project collaboration tools, Workzone has stood the test of time. With it being cloud-hosted it's suited well for decentralized teams. 
One of the other useful features is the automatic email reminders for priority tasks.
Benefits
Dashboard provides a portfolio view of projects
The Workzone team provides excellent support and training
Adjustable permission levels for each person
Ability to import MS project files, and Microsoft Excel files
Customizable work forms and reporting
Cost: The price is $20/user/month, and with the increase of users the price goes down.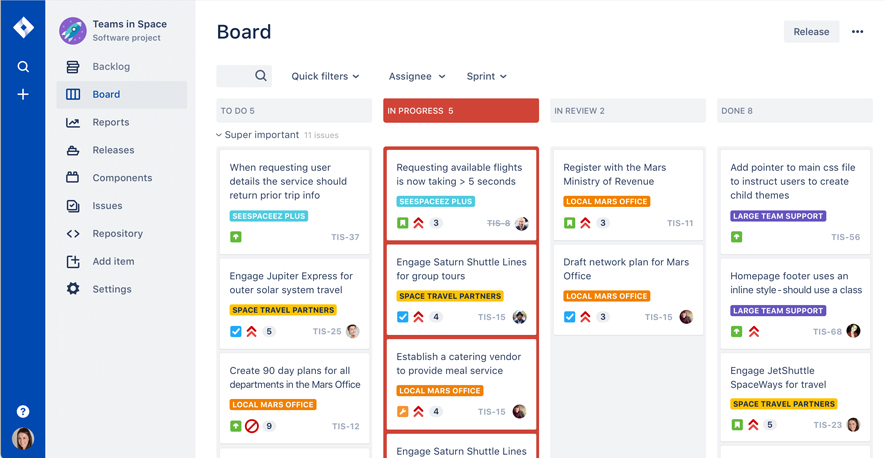 Jira is an agile tool with an extensive task management feature set. It enables teams to create tasks (Issues), assign them to team members or appoint yourself as an Assignee and track activities for creating the transparency of project performance.
Benefits
Create reports on the planned tasks
See the task 'location' in the workflow on the project map
Add description of the task
Search tasks with filters
Integrate a time tracker on the dashboard
Cost: You can start using Jira from $10 per month.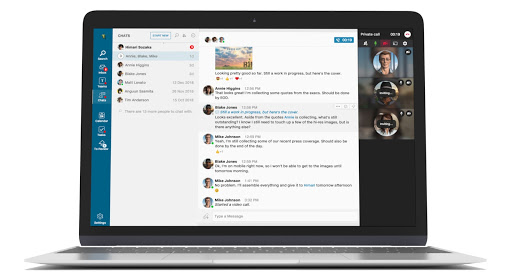 Samepage is an online task management tool with team communication options in a single workspace. With this software, your team stays accountable as the functionality of the tool covers goal setting, task visibility, actions and results. 
Benefits
Delegate the tasks for higher efficiency
Activate visual indicators of task completion
Add the unlimited number of team members for faster task completion
Notify participants of the coming deadlines
Filter task lists by team, project, assignee, priority
Cost: Basic features are available for free.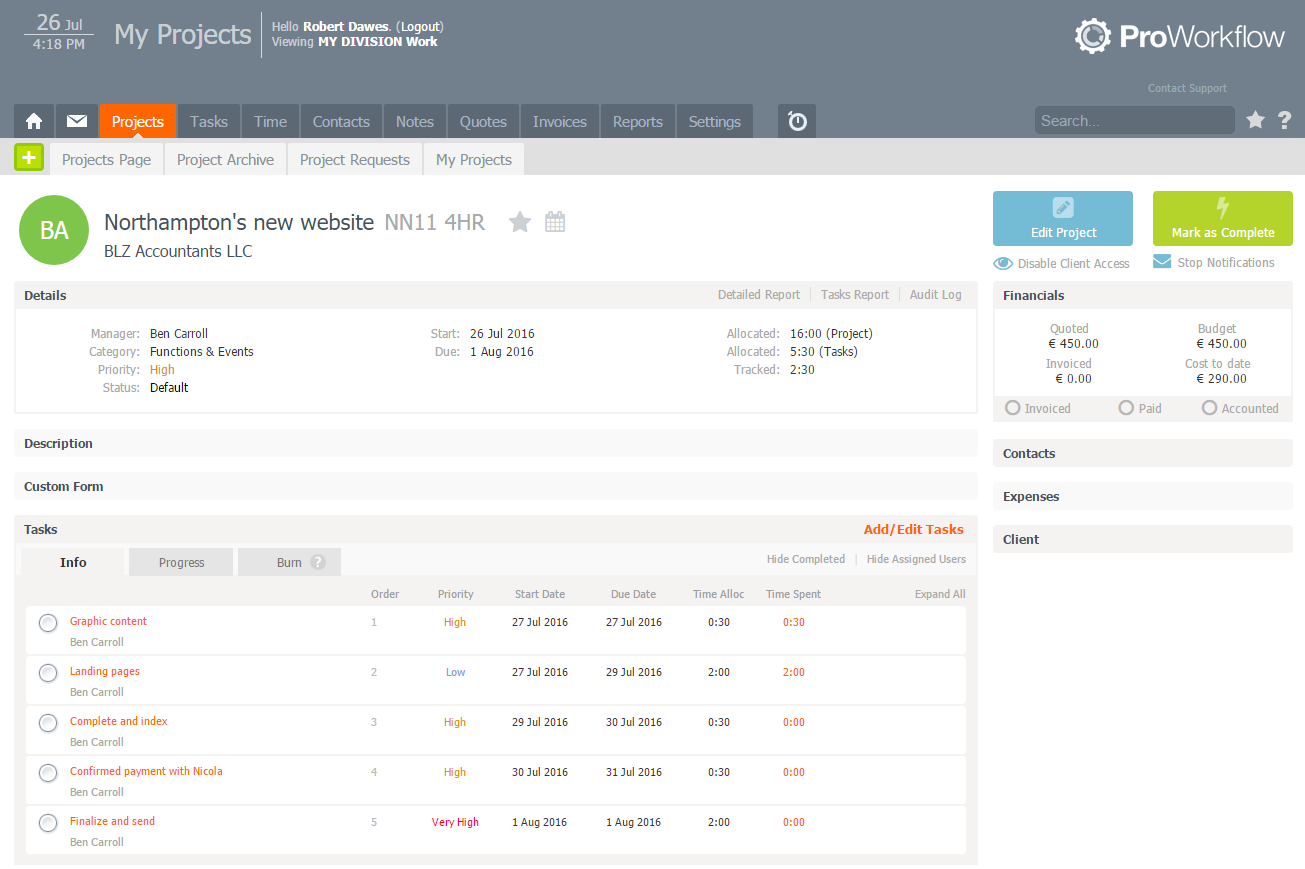 The biggest strength of ProWorkFlow is that it's highly customizable. It provides you with time tracking and budgeting tools and a workforce requirement calculator. Integration with other productivity tools is effortless.  
Benefits
Cost: This tool will cost you $10-$30/user/month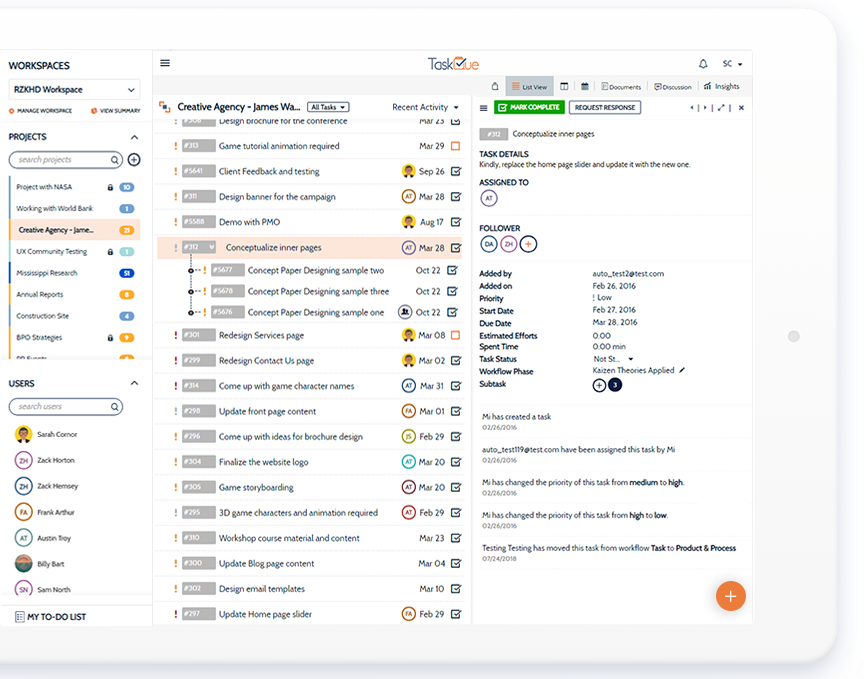 TaskQue is a smart task management application distinguished with the wide capability in terms of creating project pipelines.
Benefits
Automate task assignment process
Maximize resource utilization (by assigning tasks to resources)
Create different workspaces for different projects
Enable backtracking to see your achievements
Create the alphabetical order of tasks
Manage tasks with filtering
Cost: Basic feature set is available on the Free Plan.
Conclusion
Accountability emerging on the convergence point between processes, communication and productivity makes a positive impact on employees development and, thus, guarantees to facilitate business growth and expansion.
Accountability strategy can be implemented if employees are ready to claim ownership of business outcomes, with contributing their share of work into organizational results. Managers are the first to foster this mentality within their teams.
Accountability, which is an integral part of business success, does not mean a project manager must micromanage every step of the team: such tactics cause the opposite effect. Rather than choosing the disciplinary style, it is preferable to hold the team accountable by empowering them with relevant tools for lightweight and efficient task management that lets alignment with commitments fail-free. 
Really Simple Systems is now Spotler CRM
The same great technology, a CRM platform that is focused on the needs of B2B marketers, provided by the same great team, at a great price!