Marketing
• Sep 14th, 2022 • Mihajlo Radivojevic
9 Small Business Marketing Ideas 2023
Small business marketing ideas to either to boost your marketing efforts or to give you inspiration.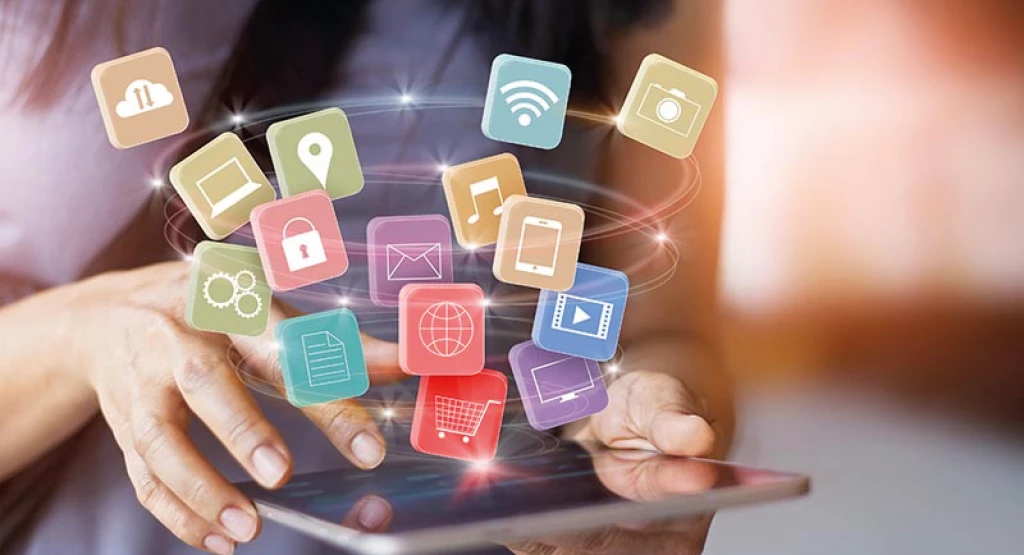 Small Business Marketing Ideas
Too often, small companies tend to overlook the importance of marketing and neglect this aspect of their business. And it's really no wonder that businesses are cutting their expenses on something they see as inessential. 
However, clever marketing can be one of the keys to the growth of your small business. Sometimes, having a product that stands out isn't enough. You'll have to find a way to reach out to people, show them why you're different, and convince consumers that your product is worthy of their money. 
For this, you'll need a serious approach to your marketing activities and some fresh ideas. Of course, small businesses come in all sizes, shapes, industries, and with all sorts of target groups, so there's no single recipe for success. Nevertheless, we'll try to present some handy small business marketing ideas you can use either to boost your marketing efforts or simply as an inspiration.
1. Use Social Media to Boost Your Online Visibility
Social networks are perfect for promoting your small business. Affordable sponsored posts combined with numerous targeting options can help accelerate your company's recognition and growth. 
The key to successful social media management is not much of a secret – you're simply going to need good content. Now, producing this content is of course not so simple. You should make it educational, helpful, and entertaining. 
Also, try addressing industry-related issues and topics. This way you'll be attracting users that probably weren't looking for your business or your product, but quality content can bring them to your channels, make them browse around your account or your website, and even encourage them to buy.
In order to create content that will incite conversions, you need to know who your audience and who your customers are. Social media analytics can be quite helpful in this respect, but if you need more advanced, real-time statistics with actionable insights, you should probably try using CRM software. It can provide you with tons of processed and interpreted data about your social media followers, as well as your website visitors. 
2. Focus On Your USP and Show Why You're Different
Now, virtually every small company has social media accounts, so by creating them, you're basically just catching up with the others. So after you've done that, you're still at step 1. What you need to do is show why and how your company or your products are different.
This means you'll have to define your USP (unique selling proposition) – the exact features and characteristics of your product that make it unique and different from competitors' products. USP should be especially emphasized in all kinds of marketing activities. It's supposed to be the deciding factor for those choosing between several competitors, so you better make your USP look good in your promotional material.
Obviously, your USP doesn't have to be a specific feature of your product. What makes you different can be your top-class customer service, quick delivery, free trial period, or even a specific return policy. Just establish what it could be and try building a convincing story around it.
3. Get Creative With Special Offers
Another marketing idea you can use to stand out from the competition is getting innovative when it comes to creating special offers and programs. A creative special daily or weekly offer can basically serve as your temporary, additional USP. 
Special offers are much better lead magnets than simply giving away free stuff. Free stuff could attract anyone, and it will probably mostly attract those who are not too interested in doing any business with your company in the long run. With special discounts or plans, you're targeting people who are already willing to pay something for your products, and also encouraging consumers to get more familiar with these products.
Now, what you could offer for free are consultation sessions or limited trial periods for your services. Users will have a chance to see your company at work, and once they've invested their time, there's a good chance they'll be eager to invest their money as well. Try being creative and fresh when making specialized offers and go for something your competitors haven't done yet. 
Finally, if it's possible, you should make these offers more customizable. This will make them more engaging and intriguing for modern users, who are quickly getting used to a highly personalized customer experience.
4. Post Testimonials From Genuinely Happy Customers
There are very few stronger recommendations for a business than word-of-mouth. Testimonials are basically like writing down a word-of-mouth suggestion. 
However, you have to be careful about one thing. The strength of a personal recommendation comes from its credibility, as they usually come from someone we trust. Of course, we can't be sure if we can trust a random person's review on social media, but in truth, people still tend to believe online recommendations.
The trick is to make them look authentic. And you'll achieve this by encouraging your satisfied customers to say a word or two about your product or your business. In short, the best way for something to look authentic is to be authentic. Offering incentives to people who leave reviews is perfectly fine, as long as they're incited to be genuinely honest.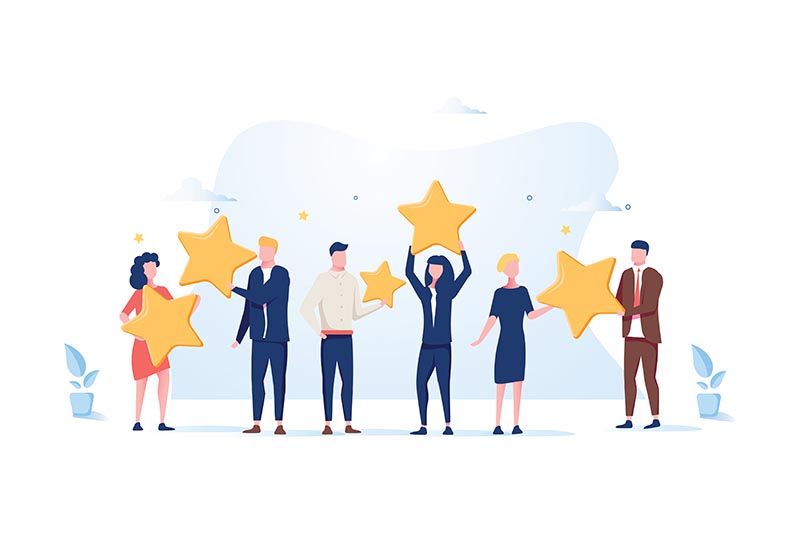 5. Put Some Additional Focus On Local SEO
Search engine optimization (SEO) is one of the most effective digital strategies and any business that can afford it should invest in it. Anyway, for small businesses, especially for those who own some sort of a brick-and-mortar shop, it's crucial to highlight one particular aspect of optimization – local SEO.
Recently, Google has started favoring local businesses in its search results, which is especially handy for people who search on mobile devices and on the go. They need the closest store or repair shop, so optimizing your website for local searches can bring a bunch of new customers to your business.
Boosting local SEO is a long process that takes effort and patience. In order to achieve the best results, you should write about local events and stories and use local keywords, like the name of the town or the neighborhood where your store's located in. You'll also need to attach Google maps to location pages, take advantage of online business directories, and additionally optimize your content for mobile and voice. 
Discover How Really Simple Systems Can Help With Your Email Campaigns
6. Support a Cause to Help Your Community
Serving your local community definitely isn't something you should do for marketing purposes, but it's no secret that this can improve your brand image in many ways. If your company is already supporting some sort of a cause, it's perfectly fine to reveal it publicly and try to raise awareness about the issue in question.
It doesn't have to be anything big or spectacular. For example, if you own a gadget repair shop, it's enough that on a specific day of the week you don't charge any of the small repairs that take just a few minutes of your time. Then put up a donation box where people can put their money for those in need instead.
This approach offers multiple benefits. You're establishing a great brand image, you're creating a more humane and pleasant work environment, and, most importantly, you're actually helping out someone.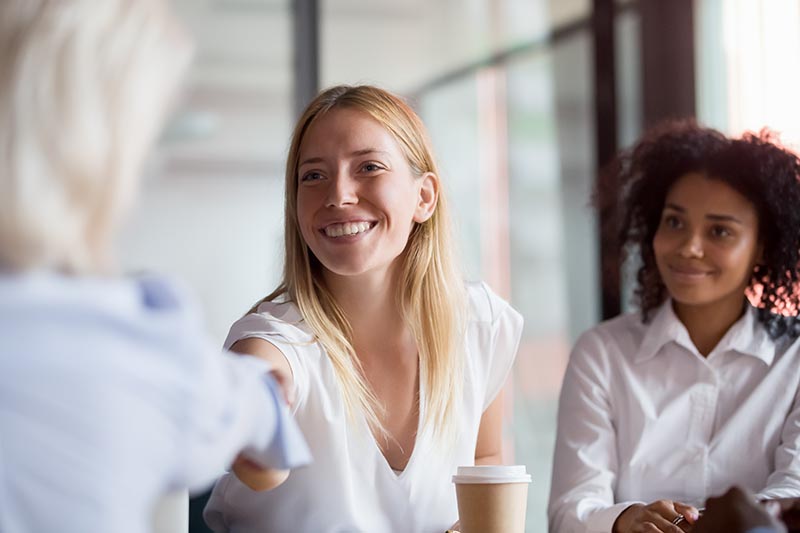 7. Partner Up With a Local Business
Sometimes, different businesses that target the same customer base are considered to be indirect competitors to each other. Still, there are a lot of companies that share your target market but their product really has nothing to do with yours as it fulfills very different needs. If you come across such a company and decide to partner up with them, you can both have great benefits.
Of course, this cooperation includes only marketing activities, not your entire business. For instance, a car repair shop can partner up with a car parts store, and it's easy to see how they'll help each other by promoting each other's businesses. The same goes for a sports website and an online betting service, for example. Or a toy shop and a baby boutique. There are really millions of possible combinations here that could work, but you'll have to make sure that you share a considerable part of your target market with your potential new partner.
8. Try Keeping Up With Trending Topics
Paying some attention and investing some money in content marketing is always a great idea. It does take some time and patience, but running a company blog or publishing regular content on your social media can have great consequences for your business. 
If you decide to take this road, a good way of boosting your online presence is addressing current popular events. Obviously, they'll be getting more attention and they'll be generating a lot more traffic and engagement, so joining the crowd here can actually be pretty useful.
Nevertheless, there are some traps you can fall into if you're not careful enough. Firstly, try sticking to the topics that are loosely related to what your company does. If you just shamelessly jump on any bandwagon that appears, it'll most likely look a bit desperate and needy. If a current event is of no concern to your business or industry but you'd really like to mention it anyway, at least try to offer a new angle or be entertaining. 
Oh, and be quick. Hot topics often get overused very quickly and there's a chance that very soon they'll turn from amusing to annoying. It's ok to get a few additional clicks by writing about a trend, but if there's nothing relevant or fresh you can say about it right away, sometimes it's best to let it go.
9. Maintain a Consistent Brand Image
At the end of the day, whatever you do to advertise and promote your company, you always need to be driven by one idea – the overall brand image you wish to build. All the abovementioned marketing ideas can be quite useful, but how and when you'll use them depends on your vision of your brand.
Make sure your content and your marketing messages are consistent with your brand values. You need to know exactly who you're addressing and how you should communicate with these people in general. Only then you can start thinking about how a specific post or ad will look, how it will be distributed, and how it will affect your customers and your audience.
Really Simple Systems is now Spotler CRM
The same great technology, a CRM platform that is focused on the needs of B2B marketers, provided by the same great team, at a great price!