LeadGen
LeadGen is an online web form builder that lets you easily create web forms to collect data and manage your leads.
With more than 200 web form templates and multi-step form options, LeadGen helps you capture more leads online and grow your customer base.
With integration via Zapier, the LeadGen integration with your Really Simple Systems CRM is easy to set up. Using no-code automation your website inquiries will be captured directly to your CRM and triggers created to follow up. It takes just a few minutes to set up and will then sync your data in real-time.
Responsive Design
Create responsive design forms that look great across all devices.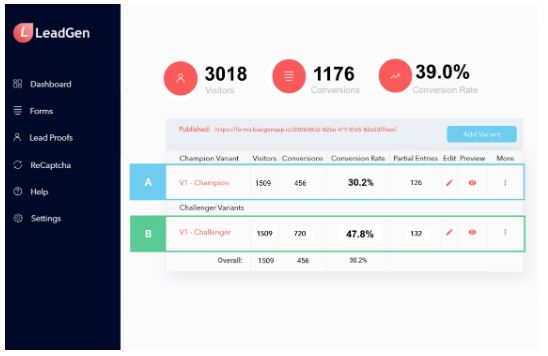 LeadGen Integration Features
Easily create custom forms for lead capture in just a few minutes, without the need of an IT developer.
Create multi-step forms that break questions into several steps.
Improve your user journey with conditional logic forms.
Use A/B testing to identify high performing variants of your forms.
3rd-party Integration
Type: Web Form Builder