Microsoft Azure
Microsoft Azure is a set of cloud services that helps your organisation meet business challenges.
The Really Simple Systems integration with the Azure access management tool for Single Sign-On (SSO) adds security and convenience as your users can login to the CRM from within the Azure Active Directory.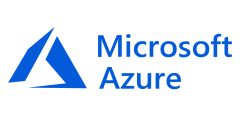 Using Azure Single Sign-On
The idea behind Azure's Single Sign-on is that users won't have to remember individual passwords in order to access each business application.
Once signed in to the Azure account, users can access and launch integrated devices, resources, software as a service (SaaS) applications, and web applications – including Really Simple Systems CRM.  These applications can be either be launched from either the Office 365 portal or the Azure Active Directory MyApps panel.
Administrators can also use this integration to centralise user account management.
Native Integration
Type: Access Management