New Features
• Sep 4th, 2018 • Helen Armour
AND/OR Filters in Advanced Reporting
This month we've issued a new version of Advanced Reporting that gives you additional filter options in your report Criteria Fields.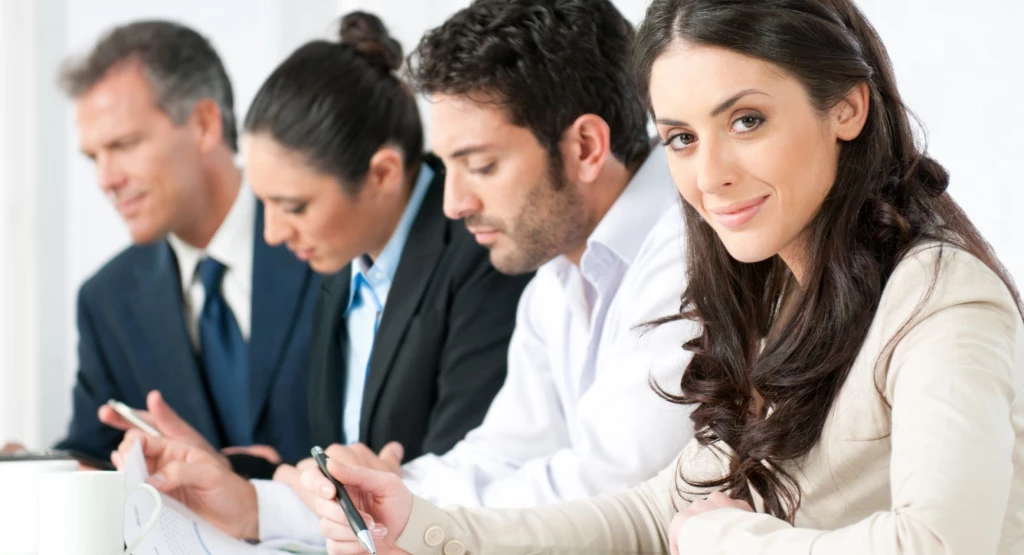 Introducing AND/OR Report Filters in Advanced Reporting
The new AND/OR report filters option allow you to report on multiple criteria within the same report.
It doesn't sound like much but for anyone who's regularly running reports this brings a whole new dimension!
Let's look at a few examples.
In the standard reports (available in all price plans), by default, a report will return all the records that it finds, as defined by your Report Fields. To drill down, you can filter the results by setting the Criteria Fields using AND options.
For example, you could first filter on your Accounts created after a certain date, then add a second filter to specify just those where the Account is based in London.
With each additional AND filter you create a subset of the previous field for your report.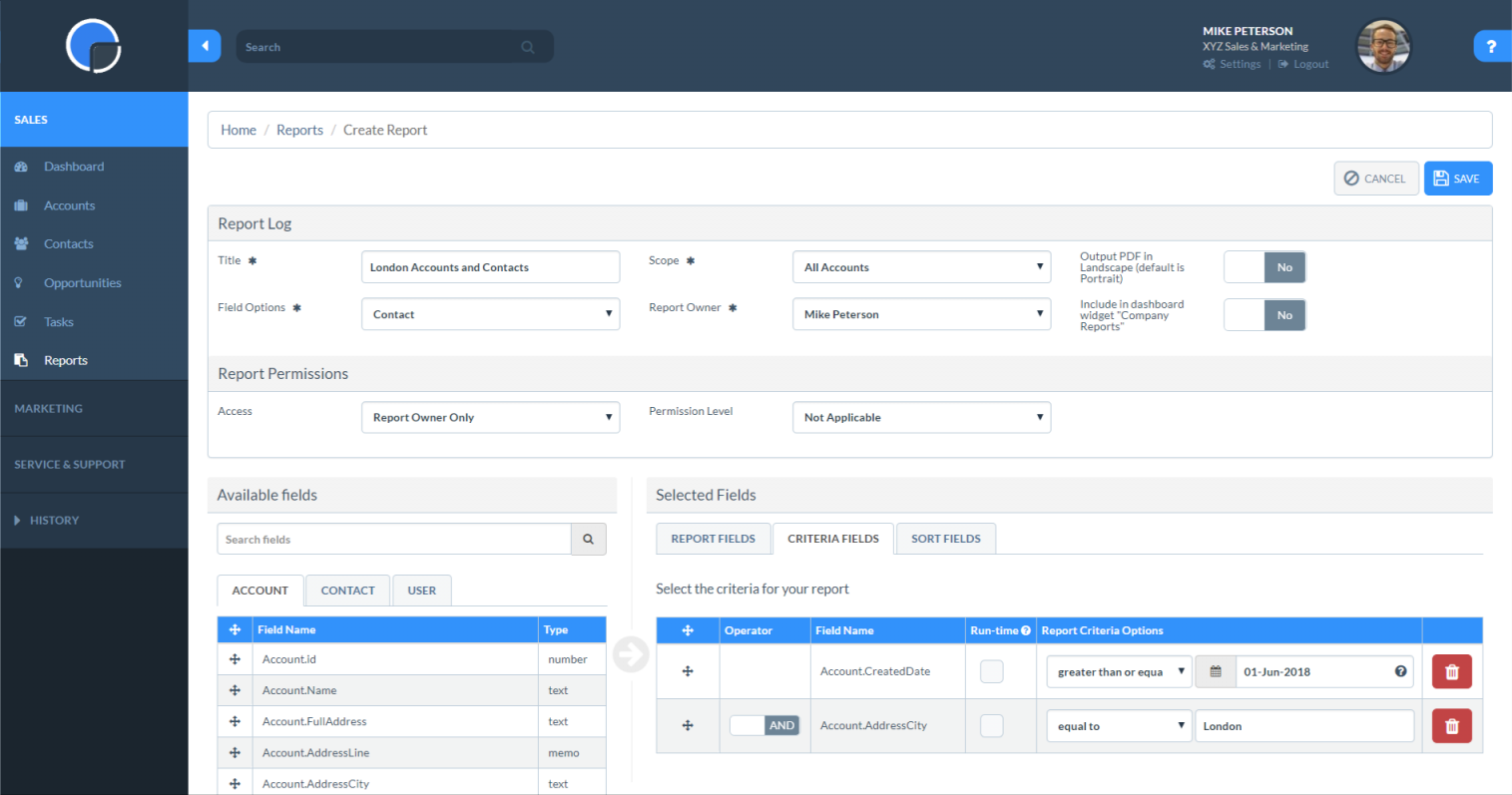 AND/OR Report Filters
Conversely, switching the filter option to OR expands the report to add a new set of data. For example, you could run a report that includes the Accounts created on or after 1 January 2018, AND those where the Account is based in London, then add an OR filter where the Sector equals Finance.
This will return a report that includes all Accounts based in London that were created on or after 1 January, as well as all those in the Finance sector.
A blue line appears between the Criteria Field selection so you can clearly see which is a subset and which is not.
Another use might be when reporting on your sales Opportunities. In this example, I have looked at Opportunities by created date AND value, OR by the Opportunity close date.
This will return a report of the Opportunities created on or after 1 June with a value of 2,000 or more, as well as any that are due to close before the end of September.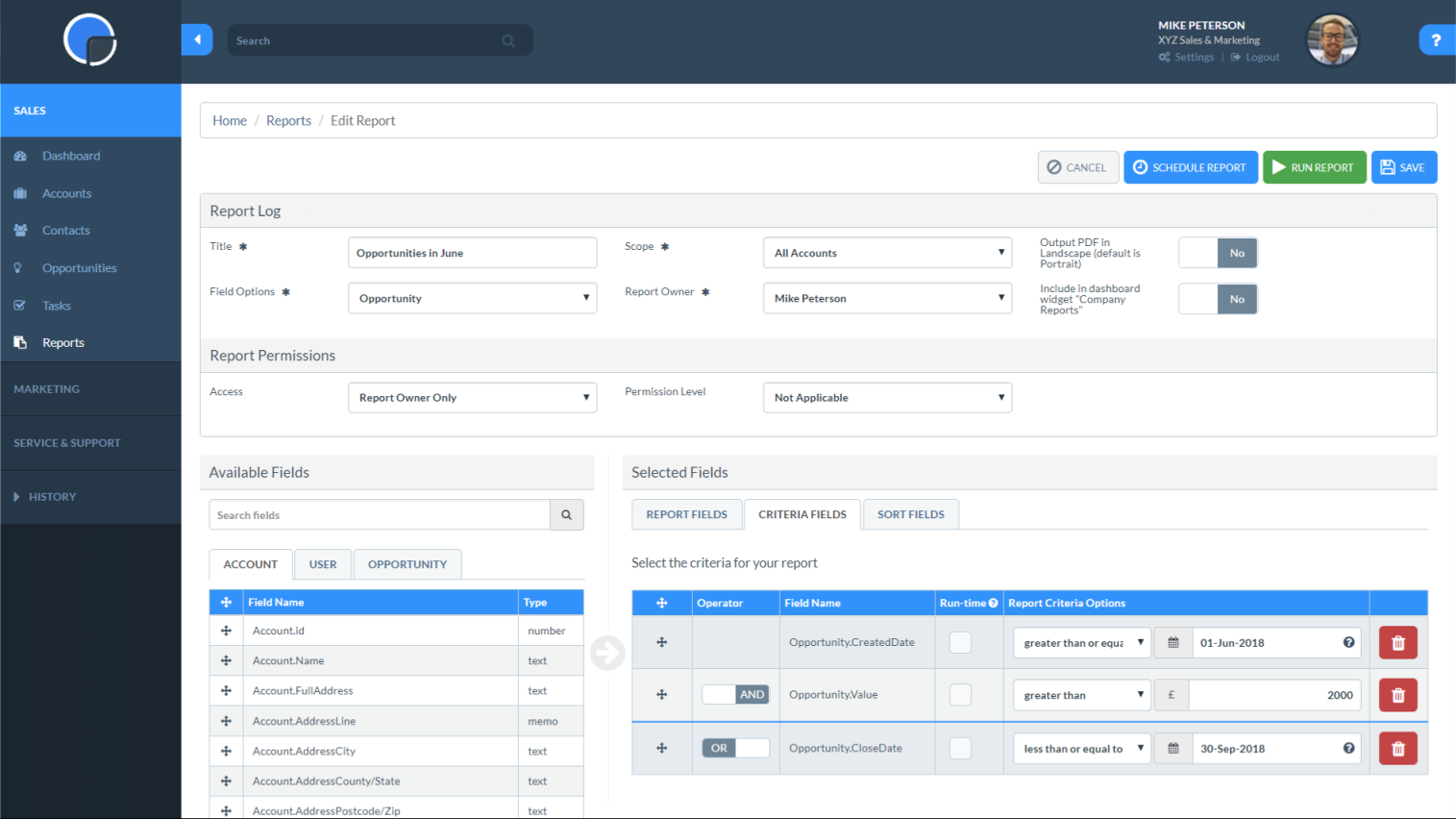 Using the AND/OR report filters you'll be able to create more complex reports that will help give further insight into customers and CRM data.
No doubt you'll find all sorts of uses to report on your contacts, accounts, sales, tasks, activities, marketing…
Really Simple Systems is now Spotler CRM
The same great technology, a CRM platform that is focused on the needs of B2B marketers, provided by the same great team, at a great price!