Service & Support
• Sep 23rd, 2020 • Guest Writer
Effective Departmental Team Collaboration
For SaaS businesses, the benefits and importance of effective team collaboration between development and customer support should not be underestimated.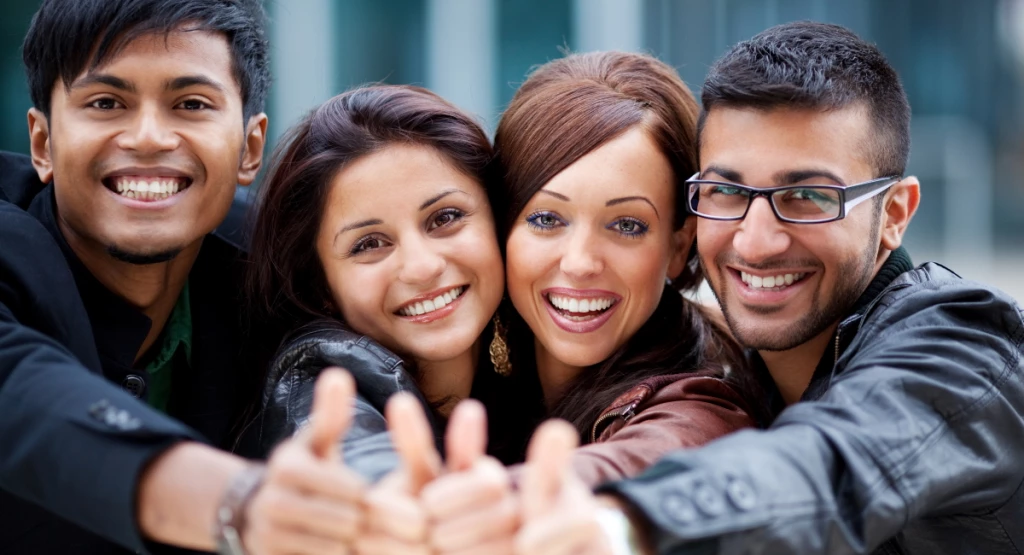 7 Ways to Establish Effective Team Collaboration Between Customer Support and Development
In the SaaS environment, it may seem like a customer support team and a development team come from different worlds: the first is working with customer segments and the latter spend their days coding. However, it does not mean that they cannot work together. Quite the contrary, the collaboration of these two worlds is a perfect way towards your product's success. 
Both teams contribute to the best customer experience and consequently, make the product worth paying for. In this article, we define how exactly each team contributes towards customer satisfaction, and what benefits their synergy can bring.
This topic is particularly important in times of high competition of brands when customers can easily find substitutes for any product. This fact makes them more demanding in terms of product quality and speed of reaction on their requests. And that is why many great companies consider customer satisfaction a priority. Customer demand is the main factor that shapes companies' digital transformation, according to recent research by Ernst & Young.
Two teams that have the biggest impact on this transformation are, usually, customer support and product development teams. Let's see how exactly.
How Does the Development Team Contribute to Product's Success?
The development team is a collection of the most talented professionals who are skilful enough to create a product from scratch. It is vital for your business and here is why:
Creating the Product Architecture
The development team is a solid foundation for your business. They are the ones who create the product which your brand revolves around. All the other teams will not exist if you do not have the product. If it was developed to be unique, efficient and actually helpful, your customers will be ready to pay whatever it takes to get it.
Fixing Bugs and Boosting the Product's Performance
Even the best products out there are facing minor bugs and run into different kinds of problems from time to time. In order to keep everything high-quality and worthy of someone's resources, you need a development team to check the product frequently and fix the problems when they occur.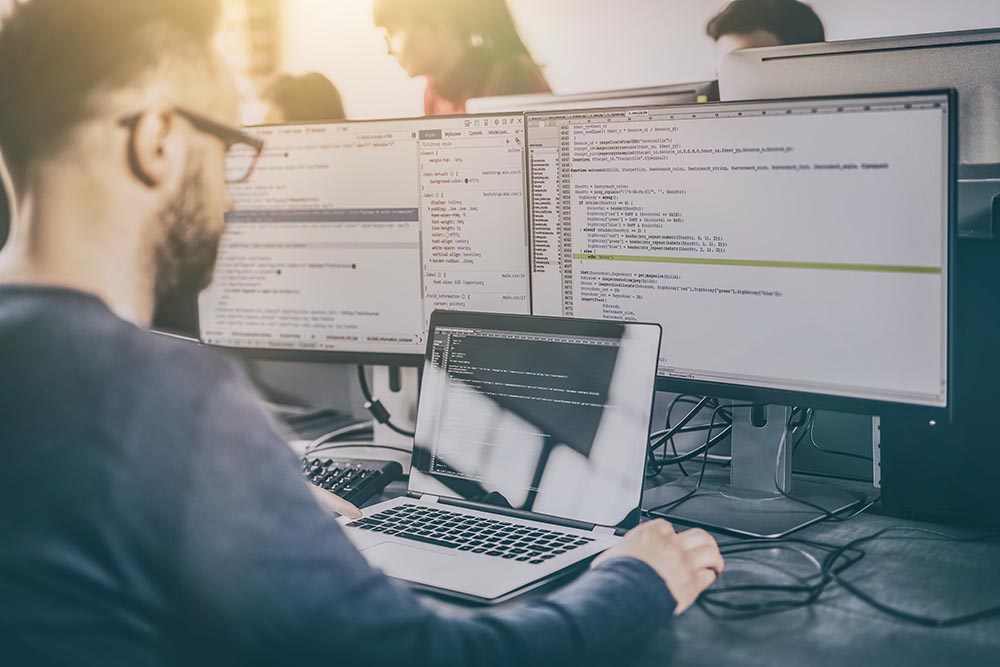 Improving Your Product Based on Your Client's Needs
The world is changing rapidly today: we always have new issues coming up and our needs change accordingly. The development team helps your business to evolve with the world and adjust to new customer needs. 
First, you need to decide whether or not you want to have your own in-house product team. If you don't have enough resources, you can outsource the whole process of development by contacting outsourcing software development companies. They usually have vast experience in development projects and will know exactly what kind of experts you need. Outsourced does not mean in any case that developers will care less about your customer success — they will still strive for the best result and, consequently, make your customers more satisfied.
How Does the Customer Support Team Contribute to Product's Success?
70% of consumers say they have already made a choice to support a company that delivers great customer service. What is it that the customer support team does to attract so many consumers? Let's find out!
Assisting Clients With Their Problems
Customers sometimes do not have enough knowledge to fix the problems on their own. So customers would like to get assistance from the ones who know how to help. All the guidelines, blog posts and forums are not able to provide such a level of efficiency and personalization that the customer support team can. That is why it is essential to have someone that clients can contact.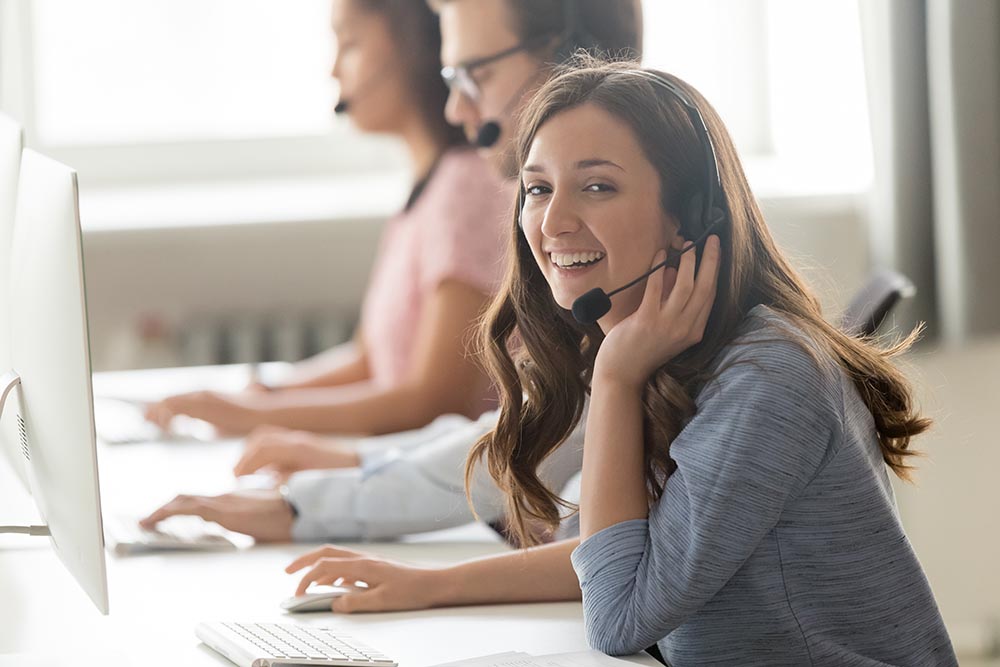 Simplifying the Customer Journey  
Customers need help not only when they run into problems. Sometimes they get confused about products, payment process or have questions regarding delivery. Asking customer support is the fastest way to get answers and it makes the customer journey so much easier. Therefore, you will not lose clients in the middle of their shopping just because they did know how to pay.
Collecting Insights From Clients on How to Improve the Product
A successful customer support team works directly with customers so they know exactly what issues they are running into. Moreover, a customer support manager is more likely to get customer feedback on the product. The main task of account management is to help customers solve their issues and if users feel heard they are more likely to share important customer data and valuable insights.
Ways to Ensure Synergy Between Product Development and Customer Support Teams 
As we have stated at the beginning of this article, these two internal teams are working in different worlds. It may be quite challenging to make them work together under these conditions. Luckily, there are ways to ensure efficient customer-centric collaboration. That is what this section is about.
#1 Refer to the Product Manager
As case studies show, communication is key to any collaborations. Communication is key to any collaborations. The product manager contributes to the efficiency and easiness of cross-team communication by being a mediator: there is one person who manages communication and not multiple members of the teams.
The customer support team gives their requests to the product manager who analyses those: they hold product interviews, assess the importance of the problem and it's level of criticality. With the analyzed data, they prioritize feature requests and send task lists to the developers.
#2 Create a Clear and Meaningful Customer Journey and Work On Its Improvement Together 
The customer journey map helps you to understand how easy and comfortable it is to interact with your business on each stage of it, what was the first time when they saw you, and what the main reason for customer retention is.
Customer journey mapping requires a lot of data collection in form of questionnaires, pop-up lead generation forms, follow-up phone calls, etc. In order to handle this much data and use it effectively, give CRM a try. You will be able to avoid churn, store all interactions, requests and issue reports without doing manual work. By using CRM, teams give themselves more time on fixing the issues since they are not obliged to work with data all the time.
#3 Let Your Dev Team Work on Data Analysis and Interpret the Results Together With a Customer Support Team
When it comes to data analysis, both the analytical mindset and technical skills are required. Customer support team members may not possess the ability to work with big data and organize it. But they know customers well, and can easily help with interpreting data when it's in an understandable form. So by combining the skills of developers with a programming background and analytical mindset of the customer support team, you will enable the best data analysis process possible.
#4 Set Clear KPIs
Setting KPIs means that you align people around a common goal and teams have to bring combined effort in to achieve it. It is recommended to start with three or four KPIs that concern both teams and provoke the discussion between them. For example, you may measure user satisfaction by role, user engagement score, the quality of user experience and the overall value of the software.
#5 Involve Other Resources in Communication with Clients
This process can be beneficial for both your customers and employers, for example:
Use Chat-Bots
Chatbots for business will always be a big advantage as they help you automate routine processes and immediately react to customer inquiries. Clearly, they are always available, no matter how many customers need help and they answer in less than a second. It means that your customers will not have to practice patience and the customer support team can be involved in the conversations that go beyond casual questions. 
Involve Your Developers Into Customer Support
If a developer gets involved in customer support, it means that they will have an opportunity to learn about bugs and problems directly from customers. While it can be hard to notice all possible issues in the developer's chair, it is essential for them to get in the field sometimes. Moreover, if a new bug appears that customer support has never heard about before, a developer is quicker to find the solution and give it to the customer.
#6 Have Regular Meetings 
They may communicate through a product team or emails. However, face-to-face communication is a key to avoiding all the misunderstandings, generating new ideas and on the spot feedback on those ideas. Meetings of customer support and product development teams should be held on a regular basis and include data-driven feedback.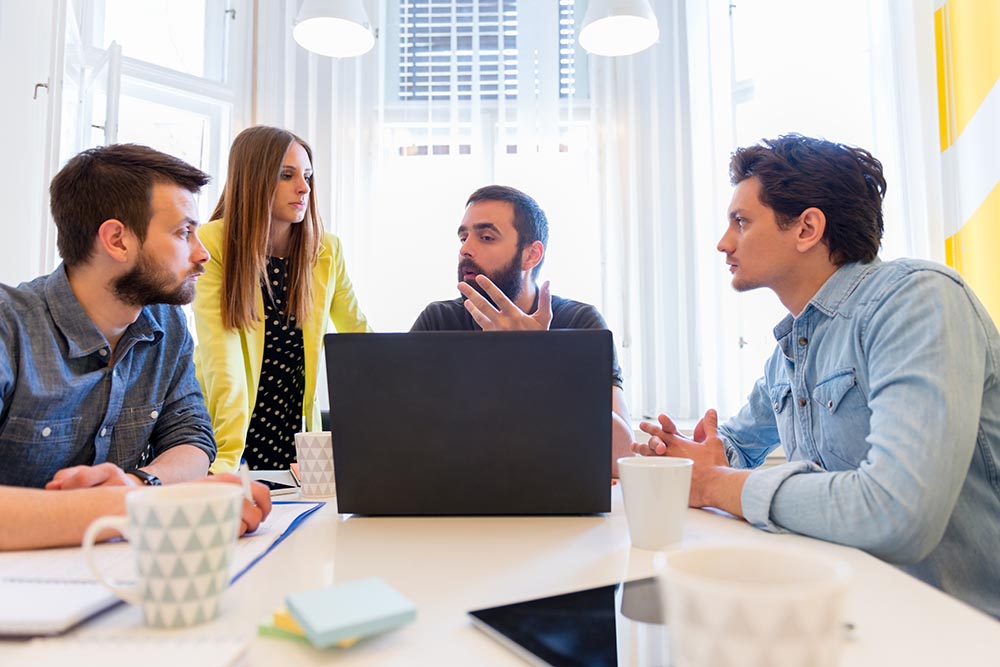 #7 Prioritizing the Feature Requests 
Customer support, as mentioned previously, communicates with clients so it directly influences customer retention. Consequently, they know how often and what features are being asked.
Developers do not have direct access to customers so they may think that some features would be cool to improve when in reality, people are asking about completely different features. By establishing communication between dev and customer support teams, you give developers a clear image of what features are being asked for the most and, therefore, should be their priority.
Conclusion
Both development and customer support teams are important for businesses. Developers create the products, fix bugs and problems, and improve the product based on the clients' needs. The customer support team assists clients with their problems and gathers information on how the product can be improved. 
In order to combine the efforts of both teams for better results and establish clear communication, you can use several methods. A product manager can be a mediator between teams, so you might want to invest in such a person. You have to create a clear customer journey and bring both teams together for finding the best decisions for every step. Interpretation of data can become much more efficient if you combine the ability of devs to work and optimize big data and customer support's analytical mindset. Clear KPIs will gather two teams around shared goals. You may also use different resources of communication with clients, set up regular meetings for idea generation and direct communication, or make teams work together on feature requests. 
Basically, you have a whole toolkit of how to make things work between development and customer support teams. The last task of yours is just to start using it!
About The Author
Galina Divakova is Head of Marketing at YouTeam, a Y Combinator-backed marketplace for hiring remote software developers.
Really Simple Systems is now Spotler CRM
The same great technology, a CRM platform that is focused on the needs of B2B marketers, provided by the same great team, at a great price!