Business Strategy
• Mar 12th, 2021 • Mihajlo Radivojevic
7 Tips for Starting a Business During a Global Pandemic
Starting a business during a global pandemic may not seem the best timing, yet there are benefits if you get it right.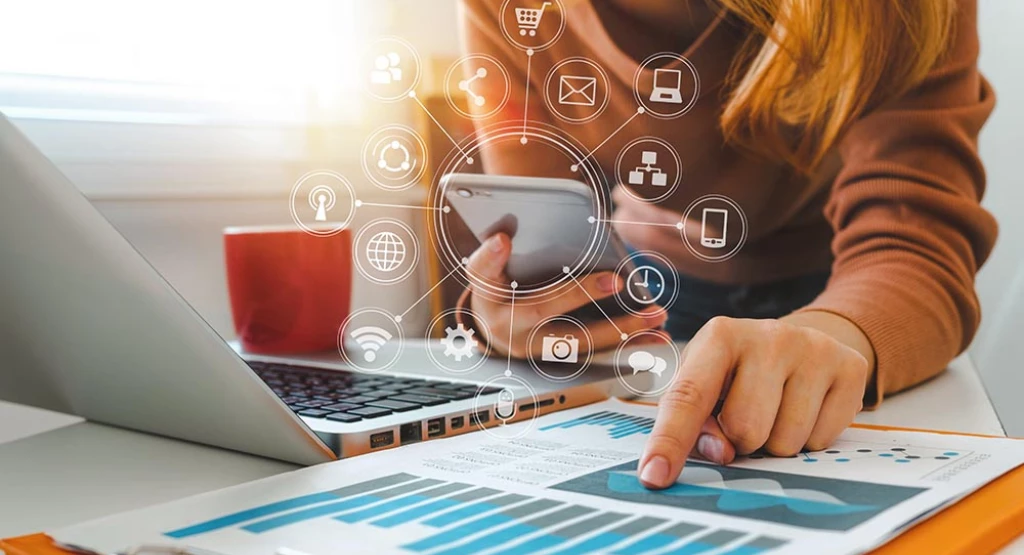 Starting a Business During a Pandemic
At the first glance, the middle of the global pandemic may not seem like a perfect time to start a business. A worldwide health and economic crisis has surely prevented many people with good business ideas from turning them into reality. And it's no wonder that this happened. The U.S. economy has shrunk by 3.5%, the EU economy by 7.4%, while UK's GDP has gone down by almost 10%! For most of the world, 2020 was financially the worst fiscal year since WW2.
In addition, in the US alone, more than 100,000 small businesses had to close their doors permanently. This also came as no surprise. Companies are being ruined by a combination of problems with demand, supply, and fulfilling safety protocols. So why on earth would you start a business in this economic climate? Well, there are several very good reasons for that.
Why would you even start a business during a global crisis?
Nevertheless, there's another side of the coin as well. First of all, a lot of businesses are indeed closing, but a lot of them are being opened as well – more than in any year since 2007. Obviously, millions of people who lost their jobs want to transform their misfortune into a new opportunity and finally start chasing their dreams or simply try to make a living.
Rich Talent Pool
This unusual situation in the labour market also means that there's more talent available for recruitment than ever. It's much better for business owners with creative ideas to approach them now than a year or two ago when they had steady jobs. Assembling a skilful, enthusiastic, and responsible team is much easier now and that represents a truly big advantage.
Grants and Loans
Moreover, most governments around the world offer some sort of benefits, grants, or loans to companies in an attempt to keep their economies running. During crises like this, they tend to be much more generous to promising businesses so aspiring entrepreneurs ready to take chances should take advantage of this. 
Space for Innovation
Finally, in times of deep recession, the entire market gets a bit rattled, and all the common, rigid business frameworks and patterns tend to get tweaked and reshaped. In these circumstances, the demand for innovative ideas is larger than ever, and a wise, imaginative business approach can propel a company to big success much quicker than in "normal times".  Companies like General Motors, Microsoft, Burger King, or FedEx were all founded in ages of recession, inflation, or high unemployment. 
All in all, you're far from crazy if you're planning to start a business during a global pandemic.  However, if that's what you decided, here are a few pieces of advice you should stick to.
1. Choose the Industry Carefully
While the global economy as a whole has suffered a lot in the last 12 months, some branches were hit harder than the others, while others have actually thrived. Some of the growing markets of 2020 include ecommerce, logistics, communication services, healthcare, IT, reseller hosting, personal protective equipment, online teaching, home workout, and many more.
Obviously, the booming industries are the ones that are either used to protect us from health issues or those which, by their very nature, were particularly well-adjustable to the rules of the "new normal". Hence, when considering different branches of business to plunge into, you always need to keep these two factors in mind.
Now, these two shouldn't be the only criteria you apply. They're no guarantee that a particular company will succeed or not, but rather a signpost that'll suggest where you could direct your business efforts. Additionally, you need to have in mind that right now we live in extreme circumstances that will radically change again as soon as the pandemic is over. This means you ought to either go for industries that have the potential to outlive the pandemic or look for ideas that will ensure your future company stays afloat even after the immediate demand for your product or service decreases. 
That's why you need to conduct meticulous market research before starting a business right now. You need to determine who your potential competitors are, identify their weaknesses and recognize what a particular market's missing. And if you find a gap in this market, think about what you can bring to the table in order to fill it. Finally, to do all this you'll need a decent previous knowledge of the matter in question and the relentless will to learn and improve.
2. Build a Solid IT Infrastructure and Online Presence
For obvious reasons, opening a bricks-and-mortar store and relying exclusively on it is not the best idea in a locked-down world. As mentioned above, most thriving companies are either strongly associated with some sort of online services or at least offer the possibility of doing business or paying without any physical contact. 
That's why the IT infrastructure and online presence are crucial for new businesses today. Above all, you'll need a quick and user-friendly website, ideally with a responsive mobile version or a separate mobile app.
You'll also need a web-shop that's easily accessible from your website. Users won't have patience with slow and confusing websites, especially with this much competition around. Therefore, you'll have to invest in high-quality web development, a high level of cybersecurity, and decent hosting with reliable servers. 
Also, offering multiple online payment methods may turn out to be essential. The bar of user convenience has been lifted very high in the last year or so, so you can expect people to leave your web-shop very quickly if they can't use their preferred payment method.
3. Devise a Strong Digital Strategy
Unsurprisingly, all this means that the digital aspect of marketing is becoming even more important. 
Due to continuous, widespread lock-downs, consumers are spending ridiculous amounts of time browsing the web. Thus it makes sense to put in additional effort to reach them through social media, banner ads, or email. It's very convenient that consumers are only a click or two away from your product, and it's so much easier to redirect them from social media to your product page than from a billboard in the centre of the city to your shop in the suburbs. 
Build Your Data-Driven Strategy
take a free trial of Really Simple Systems CRM today
Also, a good digital strategy will result in more than well-designed, well-targeted messages that are supposed to convince people to buy. Once you put your strategy into effect, it'll provide you with tons of valuable feedback, especially if you use it in combination with good CRM software. You'll be able to find out who your customers are, what they're looking for, what they respond to and what their buying habits look like. You can use this data not just in further your marketing efforts, but also when it comes to product planning, and devising a broader business strategy.
4. Take Advantage of Government Assistance
One of the strongest arguments for launching a business in these circumstances is that most governments will be willing to help you start it the proper way. Not so much for humanitarian reasons, but because the economy of the entire country in times of crisis usually depends on the capability of businesspeople to bring in money from abroad or convince people to spend it. 
So this kind of financial backing will be available for some time for new and old businesses alike. It may not be much, but it can give you that much-needed little push to get you through the initial phase of your business endeavour.
5. Hire Freelancers
There are multiple arguments for hiring freelancers in this case. Firstly, and most importantly nowadays, it's generally more affordable. With freelancers, you don't have the expenses such as office space, work equipment, paid leave, or other work benefits. 
Additionally, the tax rates you have to pay are usually much more reasonable. Finally, most freelancers don't have fixed working hours, but instead, you pay them by the project or by the hour of actual work, so what you pay for is exactly what you get.
But it's not only about the money. Rising unemployment rates mean a lot of people are turning to freelancing as a way to make a living. Hence, the freelancer labour market is overflowing with great talent and it's easier than ever to find a skilful, reliable employee on freelancing platforms.
At last, many companies nowadays are basically forced to allow their employees to work from home. It seems that the rules of social distancing are going to stay in effect for some time, so it'll be crucial that your team is fully adept at telecommuting. Freelancers are already used to this sort of work and communication, so they're able to adapt to these circumstances in no time at all.
6. Be Transparent and Flexible About Your Services
As a consequence of the recession and some pretty dark predictions when it comes to the global economy, people tend to get very anxious whenever they need to spend money on something they don't find absolutely essential. That's why it's critical that you try to give them some sort of assurance that it's OK to click the "buy" button.
In order to achieve this, it's vital to ensure two things: transparency and flexibility. As for transparency, you need to explain exactly what customers will get for their money and warn them about any potential additional expenses they might face.
Furthermore, if you're delivering goods to them, you should offer a very clear time interval in which they can expect the delivery, and be transparent about any possible problems that could occur in relation to this.
The second thing is flexibility. This means full refunds for late deliveries or even partial or full refunds if a customer is simply not satisfied with a product or service. It's much easier to convince people to buy in the middle of the crisis if they're offered a free trial or a flexible return policy. It will radically reduce the risk they have to take, and if you're confident enough about the quality of your product, it won't hurt your bottom line as well. 
7. Pay the Utmost Attention to Cash Management
Last but most importantly, it's necessary to emphasise that careful cash-flow management is more difficult and more critical than ever. The task of staying liquid long-term is hell on earth, and making a solid, reliable financial plan in an utterly unstable economic environment is very tricky. This task will not get easier any time soon, given the constant uncertainties and abrupt changes in safety regulations business owners have to deal with.
However, as tricky as it may be, it's also crucial. It's clear that you'll have to put a lot of effort into finding ways to cut all the little expenses you can without affecting the quality of your product. 
And most probably, you'll be forced to improvise at some point. There will be times when you'll have to choose priorities, postpone payments or come up with money in ways that are nothing short of miraculous. So, if you're not ready for that, it's probably not the best idea to start a business in these times.
Final Thoughts
Of course, in order to start a successful business, you'll need to take good care of tons of other stuff that you'd have to care about in "normal" times as well. Some rules of the game never change. It goes without saying that you have to be passionate about what you do, to put effort into finding seed funding, to create a detailed business plan, to take advantage of online resources, to use your personal network to get the word out, and much, much more.
In general, the key to success remains very similar: hard work, creative ideas, talented team, clever marketing, a proper understanding of the market… and just a little bit of good fortune. Stay safe and good luck.
Really Simple Systems is now Spotler CRM
The same great technology, a CRM platform that is focused on the needs of B2B marketers, provided by the same great team, at a great price!