Marketing
• Jul 2nd, 2019 • Helen Armour
Seasonal Marketing Campaigns: 5 Steps for Success
Don't wait until the holiday season is upon before planning your promotions. Use these 5 steps to boost your seasonal marketing campaigns for success.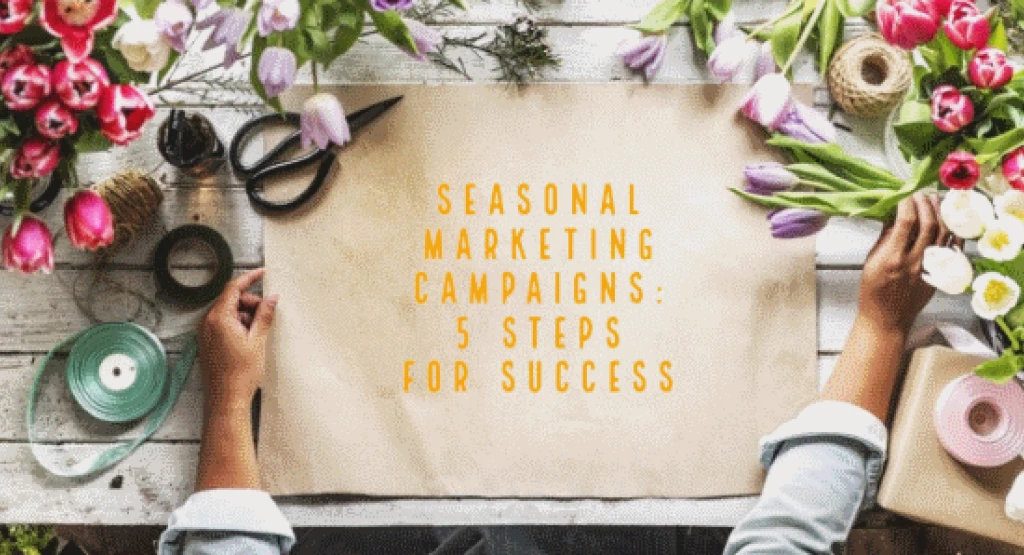 Tips for boosting your seasonal marketing
Brands have been using the holiday season to bump up their sales for years now. Maybe the best-known example is Coca-Cola. Back in the dark ages of pre-internet marketing, more specifically 1931, the company had an awesome idea to incorporate Saint Nick into their campaign.
With the interpretation taken from the poem "Twas the night before Christmas", the image of a cheerful, warm, chubby old man was born, and with it, our minds would be forever changed into thinking that this is how Santa Claus really looks!
Some 90 years later, and whenever you smell cinnamon and see snow outside your window, an image of Coca-Cola creeps into your mind. The next thing you know your summer body is becoming an unsolvable equation!
We have come a long way since the Coca-Cola campaign, even though the goal stays the same. Nowadays, everything is much more complex and calculated. People are used to instant satisfaction and there just isn't enough time for a brand to establish itself using the old way.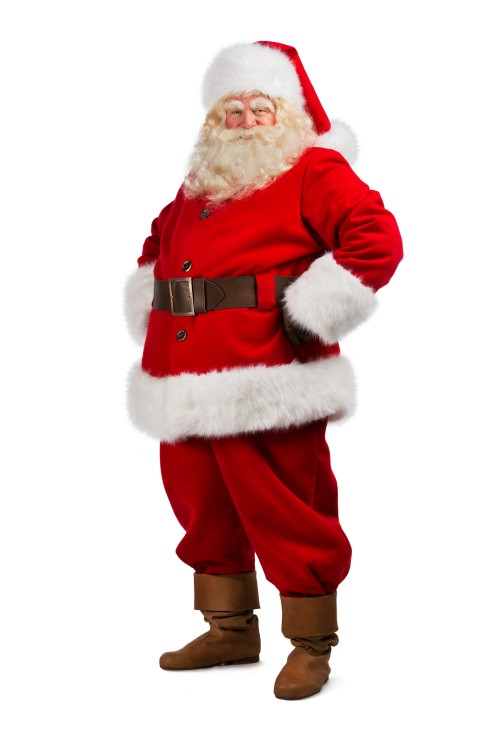 Set Your Goals and Call Upon Your Customers
A sniper that can't see his target is more of a liability than a good addition to your army.
Whether you want to increase subscribers, leads, transactions or something else, make sure your goals are visible and realistic. After deciding which seasonal event will headline your campaign, try and learn from someone else's mistakes. Do some research and see which were the last year's most successful campaigns. Big brands like Google, Apple and Amazon are obviously doing something right.
Now that you have your target, try and hit the bullseye. Gather as much data as you can on your audience and adjust your campaign to align with their wishes and needs. Using your CRM tool, focus first on the customers that are already in your marketing funnel and not the ones that just became aware of your existence. It's very important that you take into account their preferred social networks, the devices they most often use, and when they're most active online.
Pick Your Season and Create an Offer
For your seasonal marketing campaign to actually work, the offer you make must be something enticing and valuable. Having all the data in the world won't help you if you don't have an idea how to use it. Luckily, with so many channels available today, you can cover a lot of ground.
As already mentioned, the days of illustrated physical banners and door to door salesmen have passed. The diverse choice of channels through which you present your product can make you marketing omnipotent. Whether you choose to spread your content through video, podcasts, apps, e-books or templates, make sure it's the medium used by your audience the most.
For example, this email from EmailMonks is engaging readers and sparking curiosity with a full-screen slider instead of a gif.
Make Your Content Holiday Friendly
Just like emails, each piece of your content should be "holiday optimised". Other than doing keyword research as you do for your usual content, here are some good examples of how to stand out.
Competitions
Making your brand relatable to your customers is very important. A fun contest might be all it takes to make your brand more approachable and friendly. With today's widespread of social media and tech availability, a holiday-focused photo or video contest will get your audience fired up.
By simply using hashtags, the contestants will improve your social media traffic, and the rewards can be anything from simple discounts and special offers to personal gift baskets.  Here is an example of a good photo contest done by Dodho:
On the bottom of the page, there's a timer with a deadline:

Free samples
With so many non-conventional holidays, any business can find their special day. Bakeries can give free cookies on the national chocolate chip cookie day and bookstores can give out books, some even do it every day.
Social media posts and ads
Naturally, as the seasons change, so will your consumers' needs. For example, fashion businesses depend heavily on the season. Right before summer, your Facebook and Instagram page will be bombarded with new swimsuit and beach equipment posts. And as a season ends, posts will turn into huge sales calls, almost begging you to buy those winter boots at an 80 percent discount.
If you decide to run paid ad campaigns, make sure to include keywords that are often searched: "final sale", "special offer", "coupons", "discounts", etc.
You Don't Have Time To Spare
Planning in advance is vital – seasons won't wait for anyone, even if you're a flat-earther and still think Nicolaus Copernicus was a quack.
Always plan at least three months in advance. This will give you the time needed to check out your competitors and their previous campaigns.
Peak holiday times are very busy for website editors and webmasters receiving tens of pitches daily. Make sure that your possible collaboration offer is in their inbox well before the holiday madness begins. Likewise, think about your customers and give them time to prepare. Announce your incoming special offers and discounts in advance with a festive email newsletter.
Stay Vigilant And Act If Needed
When all the preparations are done and your campaign is set in motion, your eyes need to stay wide open. If you let your project go into "Jesus take the wheel mode" it will most likely crash.
Monitoring your campaign and staying flexible is imperative in this stage. Which pages are getting the most traffic, and which ones have the biggest bounce rate? Which ones have the least visits and no conversions? These are all important questions that need to be answered with suitable adjustments to your original plan. Learn as your campaign progresses and don't be afraid to make changes.
Conclusion
The holiday season is the perfect time for you to think outside the box and potentially increase your sales. Of course, not every strategy works for every brand. Invest in the platforms that are fulfilling your expectations and helping you inch towards your goal.
Really Simple Systems is now Spotler CRM
The same great technology, a CRM platform that is focused on the needs of B2B marketers, provided by the same great team, at a great price!