New Features
• Nov 11th, 2020 • Helen Armour
Launching Geolocations with Nearby Accounts
Our new feature, Nearby Accounts, uses geolocations with Google Maps to identify nearby customers and prospects.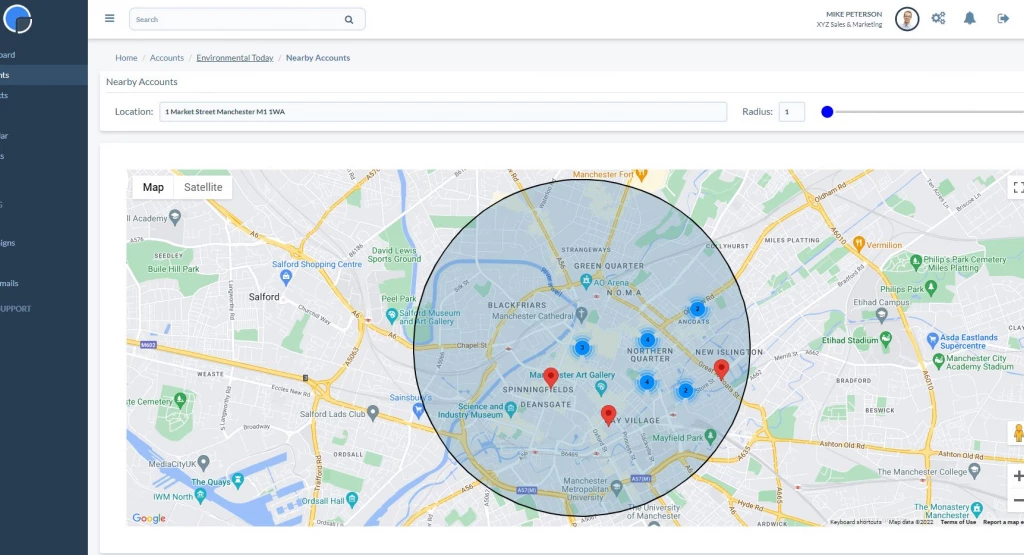 Geolocation Tool to Find Accounts
You're probably not doing too many face-to-face meetings right now but, when the time comes, here's a new feature that we think you'll find really useful.
We've added a geolocation tool to the CRM Accounts page so, when you are planning your field sales visits, you'll be able to see which other Accounts you have nearby that you might want to call in on.
Nearby Accounts, lets you bring up a Google Map for one customer and then search for other Accounts nearby, changing the radius of the search to increase or decrease the distance. In this first stage release, Nearby Accounts is available by default on all UK based locations and can be requested for international locations.
Usefully, the tool also provides Google directions to your Contact's address, so you can line up your visits from one to the other as you go.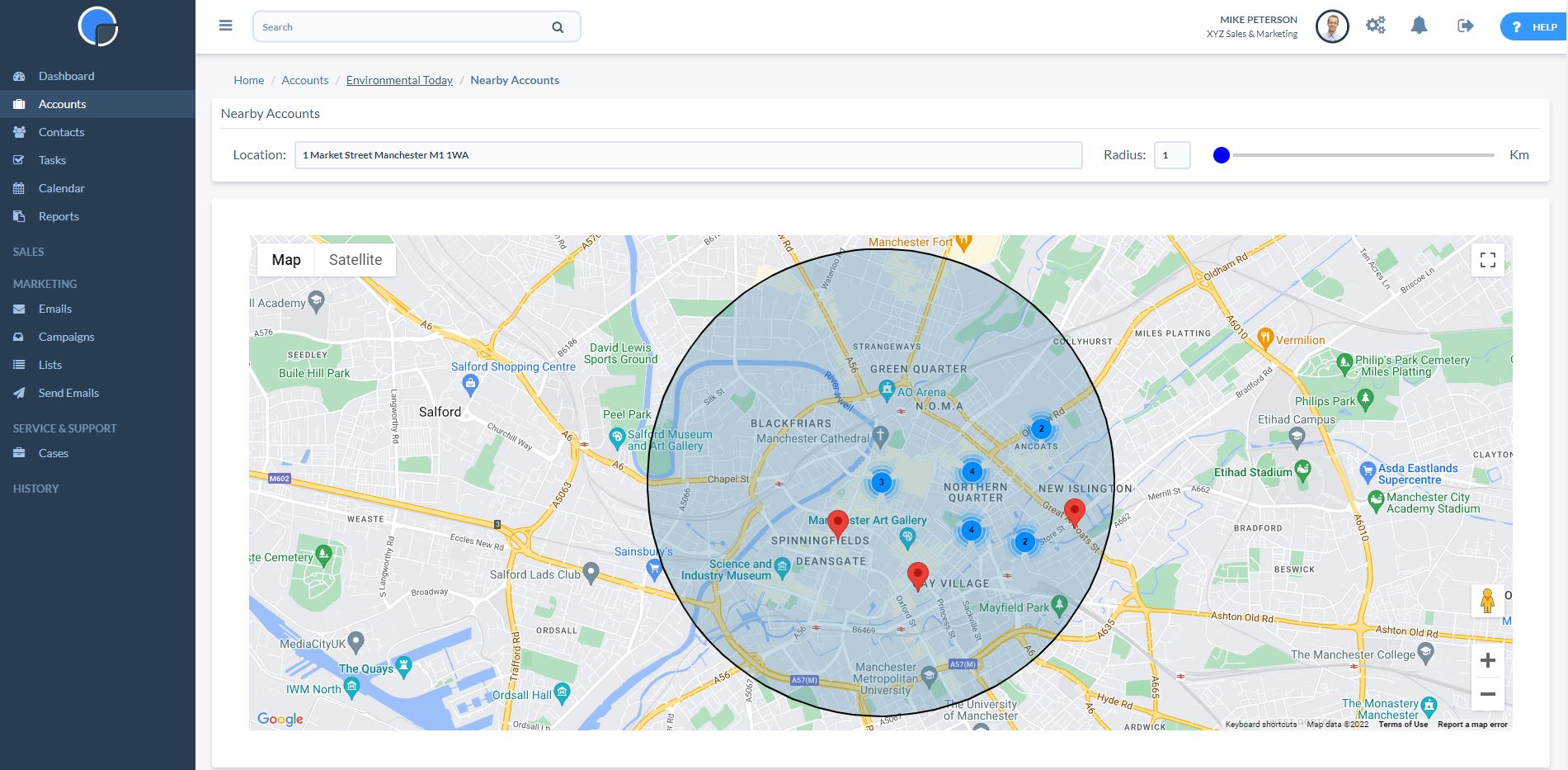 Regardless of whether you are able to make in-person visit at the moment, the tool provides great insight to the locations of your customers and prospects. You may find that you have some contact clusters in certain areas that might warrant some special attention. It could be that they have an association that you didn't know about, giving you the opportunity to further expand in the area.
In the future, it could be useful if you are looking to run a conference or roadshow and this tool may help you find the most accessible location for the majority of your customers.
Find out more on how to use this new feature in our Customer Support Hub and contact our Customer Support team if you wish to set up international geolocations.
Really Simple Systems is now Spotler CRM
The same great technology, a CRM platform that is focused on the needs of B2B marketers, provided by the same great team, at a great price!