Marketing
• Mar 19th, 2021 • Guest Writer
How to Run a Micro-Marketing Campaign
Use micro-marketing to target a specific group of people in a niche market for a higher return on investment.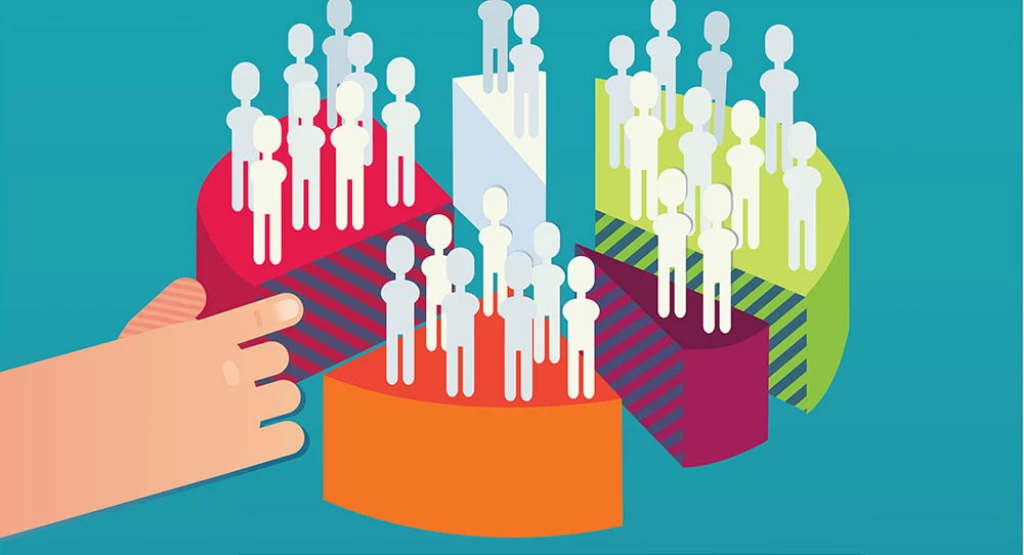 How to Run a Micro-Marketing Campaign that Generates Leads
For any business, reaching out to consumers and their targeted audience is essential. With proper knowledge about the consumer, a business can ensure its growth. Micro-marketing is one of those strategies businesses can use.
A micro-marketing campaign done the right way can help any brand promote its products and services effectively to a specific group of people. This article will discuss how you can run a micro-marketing campaign that generates leads for your business. Let's start by getting our definitions in order.
What Is Micro-Marketing?
Micro-marketing targets a specific group of people in a niche market. As with other types of marketing campaigns, you segment your consumers based on factors like age, personal preferences, income, gender, and location.
The goal of a micro-marketing campaign is to create content that appeals to a specific group of people. Ideally, because your campaign is more targeted than a regular campaign, you'll see a higher return on investment.
Here are two ways that improved targeting should result in increased profits:
Micro-marketing campaigns are more cost-effective
Micro-marketing campaigns are highly targeted. As a result, you spend less money than when you conduct a mass marketing campaign.
With micro-marketing, you can better address consumer needs
Since you're trying to reach a smaller group of people, your efforts are highly targeted, too. That increases your chances of making a sale.
In other words, micro-marketing will help your business generate more sales.
All-in-one CRM & Marketing Solution
Take a free trial of Really Simple Systems
How to Run a Micro Marketing Campaign in 3 Simple Steps
An effective micro-marketing campaign can change the course of your business. In the next section, I'll break down the three key stages of a marketing campaign. I'll discuss how to create a buyer persona, how to come up with ideas for your campaign, and the importance of measuring the results of your campaign.
1. Create Buyer Personas
The starting point for any marketing campaign is the creation of a buyer persona. A buyer persona is a semi-fictional representation of your ideal customer. For a business-to-consumer (B2C) company, a buyer persona will provide details such as your customers' demographics, lifestyle, goals, and frustrations, among other things.
If you're running a business-to-business (B2B) company, you will need to consider the type of business, the company's niche, size, etc. You will also need to define who in the company you'd want to talk with.
Below is an example of a buyer persona.
There are several ways you can gather data to create a buyer persona. For instance, you can look at the behavior of people using your website with Google Analytics. You can also use analytics tools like Facebook Audience Insights and YouTube Analytics to see how your audience engages with you through other channels.
Leverage information from your customer database for your buyer persona. You should have information about your customers in your CRM. If needed, you can build up a better understanding of your customers through interviews, focus groups, questionnaires, and other means.
As you create your buyer persona, consider their favored marketing channel.
The preferred marketing channel for your audience often aligns with their age. For example, millennials are typically active on social media platforms. That means if you build your brand using social media, you'd be able to reach them. On the other hand, people 50 and over might prefer email.
2. Define Your Campaign Goals & Start Brainstorming
In most cases, the goal of a campaign will be related to a revenue target. For example, you might have the goal of selling an additional 1,000 units of a product. It's good practice to use the SMART framework for setting your campaign targets.
SMART stands for specific, measurable, attainable, relevant, and time-based.
Once you've set your marketing goals, you will need to come up with a strategy.
Unfortunately, you never know before you launch a marketing campaign whether it will be a success. Experienced marketers recognize this fact. They try to minimize the risk of failure by doing as much background research as possible before launching the campaign.
Effective research starts with getting to know your audience, their pain points, and their motivations. For a micro-marketing campaign, you want to become a niche expert in your audience.
Once you've completed your research, you need to decide on your strategy.
Coming up with ideas for a campaign is often a freewheeling brainstorming session. You throw ideas out there, and your colleagues will give feedback on the concepts. Some of your ideas will suck. That's fine. It's a creative exercise.
You must let people share their ideas without criticism. Great marketing agencies create a supportive environment for sharing ideas because they understand the importance of getting those creative juices flowing. Hopefully, following some solid research and insights, you'll come up with an amazing idea for your micro-marketing campaign.
3. Launch Your Campaign & Track Your Results
Coca-Cola is a great example of a brand that created a compelling marketing campaign. Check out its message for its "Share a Coke" micro-marketing campaign from 2014.
The campaign was based on a simple concept; people will be more likely to buy a Coca-Cola with their name printed on the wrapper. So, Coca-Cola made a list of the most popular names in a country and had those names printed onto the labels.
The Coca-Cola campaign is an example of micro-marketing because each bottle targets a specific demographic. For example, people who are called Chris are more likely to buy a bottle of coke with the name Chris printed on the label.
It's simple, and it goes straight to the point. This example has all of the characteristics of a brilliant marketing message.
The result?
The campaign resulted in a big boost in sales for Coca-Cola. The company saw a huge 19% year-over-year growth for the sale of its 20-ounce bottle. 
Regardless of your idea, you must track the results of your campaign. If your metric for success is the number of sales, it should be straightforward to track the results. You can see how much money you've spent and how much you're making.
If your Key Performance Indicator (KPI) has no direct monetary value, I recommend you attach a value to each conversion. You can track the success of your campaign if a conversion has a value.
There will come a point in your micro-marketing campaign where you have to decide if you'll scale or end the campaign. For example, Coca-Cola decided to roll out its micro-marketing "Share a Coke" campaign across multiple markets.
In Closing
Micro-marketing can help your business for many reasons. It is cost-effective, helps you better address consumer needs, and gives you great potential for growth. But for micro-marketing to do all those things, it needs to be done the right way.
In this article, I discussed how you should do that. Start by defining your audience and identifying the best channel to reach them. Then, create a compelling message and test your strategy. 
If you do all these things, you won't just generate average leads. You'll generate targeted conversions that will help propel your business forward.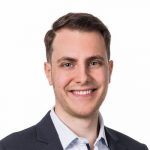 About the Author
David Pagotto is the Founder and Managing Director of SIXGUN, a digital marketing agency based in Melbourne. He has been involved in digital marketing for over 10 years, helping organisations get more customers, more reach, and achieve greater impact.
Really Simple Systems is now Spotler CRM
The same great technology, a CRM platform that is focused on the needs of B2B marketers, provided by the same great team, at a great price!