CRM
• Mar 22nd, 2022 • Guest Writer
Customer Retention Rates and Sales – Can They Be Transformed & Improved By a CRM?
Can CRM Transform Your Customer Retention Rates and Improve Sales?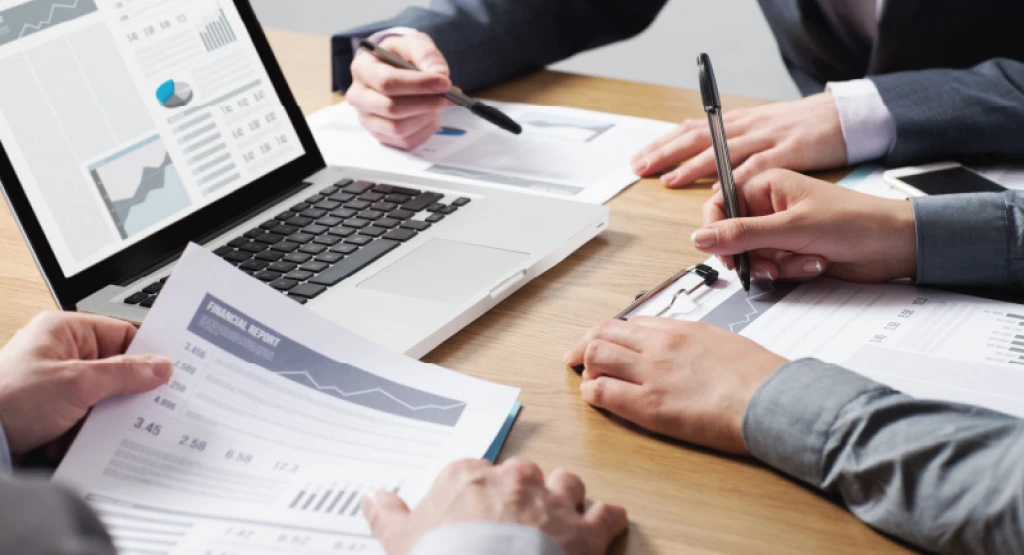 The answer to the title is big and bold, YES. Actionable Marketing is still a very new field and most businesses are still exploring new avenues that can help them improve their customer retention. Modern marketers are using technology and software to improve the way they work and run their businesses. Customer Relationship Management software is widely being used to replace the traditional way of doing things.
Keeping your customers is not an easy task, especially in today's market. You need to ensure that you're providing them with quality services, a good experience and you need to keep in touch. If you don't do this then you won't get a second chance. Customer relationship management software helps companies keep track of their customers and manage their details, contacts, and their relationship with the companies.
Customer retention is critical for your company's growth in today's hypercompetitive business environment. Customers who are engaged and loyal are your brand's most enthusiastic supporters. 80% of the company's future revenues are predicted to come from 20% of the existing customers.  
They will write reviews for your items, refer new clients to your company, and suggest them to their colleagues. Most importantly, they will return and spend more than new clients. The heart of any customer retention strategy is your customer relationship management (CRM) system. Let's look at how CRM software such as Really Simple Systems may assist you in developing and maintaining strong customer relationships.
 1. Create Customized User Experiences
While artificial intelligence solutions can help your team become more nimble by automating numerous tedious processes, they cannot replace humans and are insufficient to boost client retention. Customers want to speak with someone caring who will listen to them, understand their issues, and offer practical solutions. According to studies, customers believe that businesses have lost their human touch in customer service.
Personalizing user experiences is one of the most effective methods to keep them. That's when your CRM software and solutions come in handy. Companies that improve customer experience see their revenue increase 84% of the time. Customers communicate with you via a variety of channels, including email, phone, live chat, and your website. They also interact with many departments such as customer service, marketing, and sales. A CRM system records every interaction with your brand and stores customer information in one place.
As a result, you'll be able to develop thorough profiles for each customer and give each department access to the same information. This information can be used by your sales and marketing teams to create path maps and enhance customer retention. They have the ability to segment audiences into smaller groups and deliver highly targeted marketing efforts. People will be more engaged in marketing initiatives that are personalized to their specific demands, which is unsurprising.
2. Identify Ways To Improve Your Marketing Strategy
You'll find quite a lot of information on a CRM platform on how prospects found your company. A repeat customer tends to spend 67% more than a new customer. You'll be able to identify and track which marketing techniques are delivering you the best return on investment now that you have all of that vital information in one spot.
Additionally, having access to customer history and sales interactions allows your marketing team to better grasp your prospects' primary problems and frequently asked questions. Curating campaigns that answer these queries proves to be a CRM integrated marketing software for customer retention. Having access to this type of client data will enable them to generate more relevant content and better-targeted advertising.
3. Pay Attention To Customers
You must first understand your consumers' wants, expectations, and preferences in order to increase customer retention and turn them into brand ambassadors. That is why you must communicate with and solicit input from your target market. To obtain input from social networks, you can use social media tools.
You need to start asking the correct questions if you want to listen to your clients. Modern customers, on the other hand, are more talkative and collaborative. They're excited to share their information in order to expect a more personalized customer experience.
Many SaaS applications can assist you by allowing you to construct customized surveys, polls, and quizzes. You may take your customer satisfaction surveys to the next level with the help of the CRM tool.
4. Maximize The Potential of Existing Relationships
In addition to generating new customers and improving customer retention, CRM software is there to help salespeople identify and seize the best opportunities. Information about customer history and interaction details can provide salespeople with valuable information to help them:
Close more deals by building rapport with each customer 
Increasing customer engagement
Maintain consistent communication over a prolonged period of time
Personalize the buying journey by anticipating their customers' needs
Identify opportunities for upselling and cross-selling
Plan well-timed referrals
Research shows that retaining customers is several times cheaper than acquiring new ones, so retaining customers is crucial to reducing customer churn and minimizing acquisition costs. When businesses use the right CRM system, they have the data at their fingertips to boost conversion rates while minimizing costs.
5. Save Time By Eliminating Bad Leads
You can see that a CRM system is much more than simply a contacts list. A great sales CRM gives salespeople important insight into improving sales performance by incorporating valuable customer information.
You'll have a 360-degree view of all leads and customers when your CRM systems are integrated with marketing automation software, your email marketing campaign, social media, and other business tools.
As a result, you will be able to determine which leads are most likely to become customers and target them at the right time.  Focusing the efforts on bad leads can lead to loss of resources like wasting budget and employee creativity. Not only does an effective CRM save salespeople a great deal of time and frustration, but it also boosts the productivity of your entire company for direct growth. Focusing the efforts on bad leads can lead to loss of resources like wasting budget and employees' creativity.
6. Strengthen Customer Support
Customer service is at the core of any customer retention strategy. Modern consumers are technologically savvy and highly demanding. Your company is expected to provide prompt, relevant customer service, wherever and whenever they need it. You may also address client complaints more efficiently with the right CRM system. 96% of customers specify that good customer service is important in their choice of loyalty to a brand.
Specifically, your CRM system connects all of your customer service channels, including email, call center, live chat, and social media. To boost customer retention, you will centralize customer care tickets in a single spot rather than employing many customer support channels at the same time. You may assign a customer's inquiry to the appropriate customer support agent and handle it faster once they submit a request, regardless of the channel they choose.
You can also begin sending customers automated emails to let them know how their service request is progressing. When a consumer submits a request, you may set up your system to notify them that their email has been received. Other relevant customer service channels, such as your business phone number or knowledge base articles, can also be linked to.
Most importantly, CRM software allows you to customize customer service. You may use it to develop extensive client profiles and provide everyone on your customer support team access to the same information, such as prior service questions, transactions, demographic information, preferences, and so on. This will aid in increasing customer retention.
7. Build a Standardized Sales Process
CRM systems can help your team follow a step-by-step roadmap for closing deals. All these tactics are aimed at reducing the length of your sales cycle and maximizing the value of each deal. If you create a sales process, you'll have all the data you need to review your efforts and figure out which sales methodology works best and which needs to be improved.
It's a lot easier to figure out what's causing inefficient sales, what the best solution is, and how to guide sales teams to perform the best job they can. Not only that, but standardization aids in the improvement of sales forecasting accuracy and makes your processes flexible.
It provides sales managers with a better understanding of their team's win rate, allowing them to predict how many deals will be closed from a given number of leads. This means you'll be able to set more realistic income objectives and plan more confidently for your entire business. Finally, a uniform sales cycle makes it much easier to train new sales agents and assist them in achieving the immediate effect.
Discover How Really Simple Systems Can Help
Final Thoughts
CRM helps with increasing sales and enhancing the customer retention process by tracking and managing customer information, interactions, and history. By using a customer retention CRM, you can monitor your customers' behavior, anticipate their needs, and respond to any issues they may be having.
A worthwhile sales and customer retention management software also helps to reduce customer churn and improve customer satisfaction, two factors that contribute to the bottom line of nearly every business. Let's hope you can create a much stronger bond with your customers and improve sales with the help of Really Simple Systems, a powerful CRM for all-sized businesses.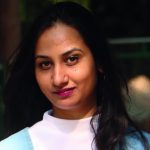 About the Author
Shraddha Patel is an ardent writer at SaaS Brothers who generates best-in-class posts on a wide range of SaaS tools & techniques. She also produces well-researched and factual posts on strategic solutions for SaaS.
Really Simple Systems is now Spotler CRM
The same great technology, a CRM platform that is focused on the needs of B2B marketers, provided by the same great team, at a great price!