Customer Service
• Mar 18th, 2021 • Guest Writer
The Next Big Thing In Customer Experience Management
As customer experience becomes the key differentiator for brands, we look at six proven strategies that are trending.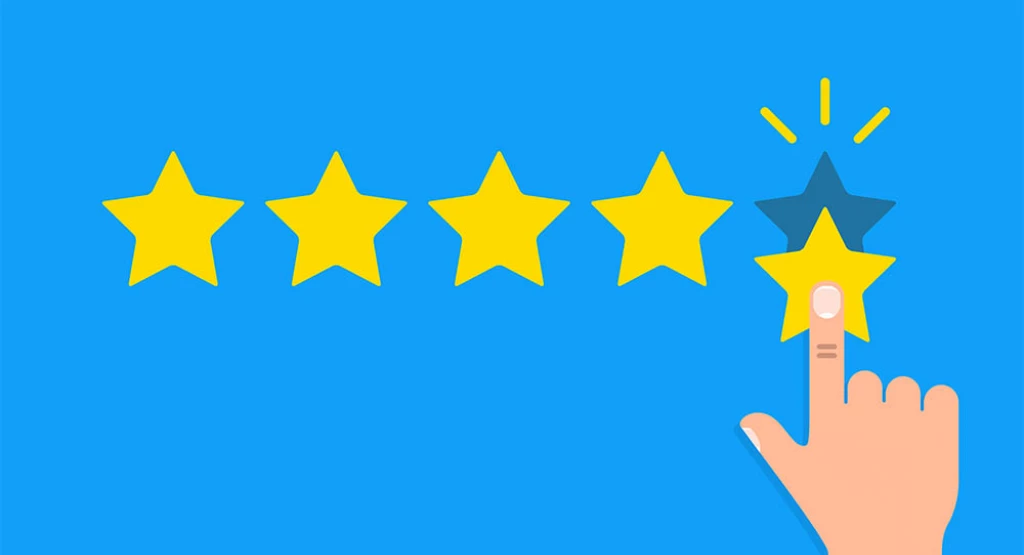 Top 6 CX Trends That Will Dominate In 2021
According to Gartner, customer experience (CX) is the new marketing battlefront, and rightly so. Around 74% of customers are willing to buy based on experiences alone. Additionally, 16% of customers don't mind paying a price premium for a great customer experience.
On the business side, experience-driven businesses witness 1.5 times higher YoY growth than others in critical areas such as customer retention, repeat purchase rates, and customer lifetime value. Clearly, businesses that wish to stay ahead of the competition need to keep up with the changing CX trends and drive seamless, effortless, positive, and convenient user experiences.
In this blog, we will look at the various changes that are driving innovation and personalization in the field of customer experience management.
Stronger, Long-lasting Relationships
Take a free trial of Really Simple Systems CRM today
1. Customers Will Willingly Self-Serve
A knowledge base software is every customer agent's best friend. They allow agents to store, organize, and share important information in a centralized repository.
An in-depth, well-researched, and structured knowledge base benefits the business on many accounts:
It allows customers to self-serve and look for the answers to their problems themselves instead of waiting for an agent to respond
It allows users access to information 24/7, in a structured, user-friendly and logical manner
You can streamline your customer experience by harnessing your brand's collective know-how and presenting it in a centralized place
Gather real-time feedback from customers so that you can improve internal collaboration while enhancing your customer support capabilities
Key takeaway: Knowledge base software allows organizations to build relevant and genuinely useful FAQ type content around important topics that their user base finds useful. Investing in one serves as the simplest and most effective way of enhancing your customer experience and making it seamless.
2. Customer Service Will Get Increasingly Conversational
The primary objective of most CX-driven companies today is to build long-term relationships with customers, instead of delivering an 'isolated' customer experience that focuses on one-off issues. The idea is to drive contextual and personalized conversations to truly help users connect with brands and become lifelong advocates.
There are numerous ways in which you can build a conversational channel for customer support. These include:
Delivering a cohesive and seamless omnichannel support that allows customers to connect with your brand through their preferred channel – from email and live chat to social media and mobile apps, the options are aplenty
Using conversational AI such as live chat to interact with customers and offer query resolution instantly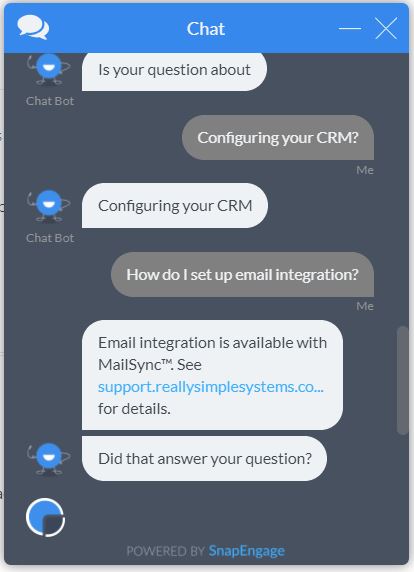 Key takeaway: Conversational customer support is not just about your customer agents exchanging a few pleasantries and calling it a day. The end-goal is to drive interactive, two-way conversations with your customers and provide personalized solutions to their problems as conveniently and effortlessly as possible.
3. Hyper-Personalization Will Rule
Picking up from the previous point, hyper-personalization is taking customer experience to the next level. In fact, 80% of customers are willing to buy from brands that provide a personalized experience, according to data by Deloitte. Furthermore, the report also suggests that hyper-personalization can offer up to 800% ROI.
Personalization no longer limits itself to simply calling customers by their names. Customers expect brands to pre-empt their needs by acting on real-time data and providing tailored service on-the-go.
Here are some real-life examples of brands that are embracing hyper-personalization strategies and boosting their customer experience:
Stitch Fix makes use of real-time customer data (think: size, price range, style preference, etc.) to offer a hyper-personalized service and provides users the freedom to choose their clothing item of choice.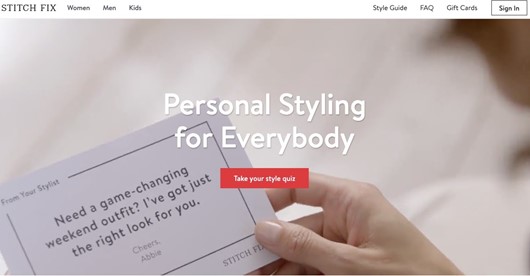 Vi, a digital fitness training app and virtual running coach, offers users personalized training plans to help them achieve their fitness goals. This is made possible by integrating the capabilities of artificial intelligence and real-time tracking.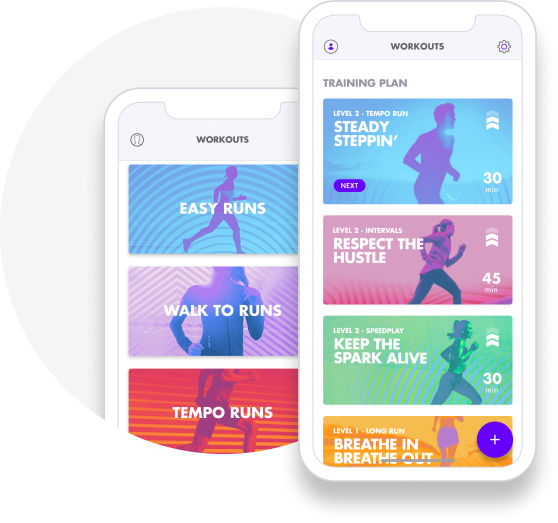 In addition to this, the app collects useful customer data, which allows it to:
Track the customer's fitness journey, progress, and milestones achieved
Offer rewards as customers transform to consistent runners
Monitor their user's speed, distance, and heart-rate, which helps in providing personalized recommendations
Encourage users to join a virtual running community and compete with other members
Key takeaway: Hyper-personalization empowers brands to deliver the right message to users at the right time. This, in turn, boosts conversion rates, drives a positive user experience, and drives customer loyalty and brand trust.
4. Agent Self-Service and Enablement Tools Will Become Important
In addition to offering self-service options to your customers, it is essential that brands look at empowering their CX agents with the right information, content, and tools to deliver a stellar customer experience. After all, internal procedures and policies keep changing, and your agents need to stay on top of things as-and-when they happen. This is where an internal self-service tool, such as Lessonly, can help:
Build lessons within minutes, so everyone stays on the same page
Allows agents to practice mock-tickets, chats, emails, and phone calls so that they can hone their customer interactions
Allows teams to drive consistent and targeted training at scale
Key takeaway: As important it is to equip your customers with the right knowledge base, it is equally important to empower your agents with the right tools and an internal knowledge base so that your agents can move ahead with confidence. Plus, it also helps lower onboarding and training costs, while paving the way for more streamlined and quicker workflows.
5. An Increased Focus on Customer Loyalty and Retention
Boosting customer loyalty and improving retention does not happen overnight. It is the culmination of a series of strategies and initiatives that brands take to demand loyalty and, by extension, retention. Here are some time-tested ways in which you can boost customer loyalty in an increasingly competitive world:
Demonstrating testimonials, reviews, use-cases, and social proof to build the customer's confidence in your brand
Nature Made uses the expert certification of USP (U.S. Pharmacopeial Convention) as a form of 'social proof' to demonstrate the brand's attention to detail towards 'high-quality'.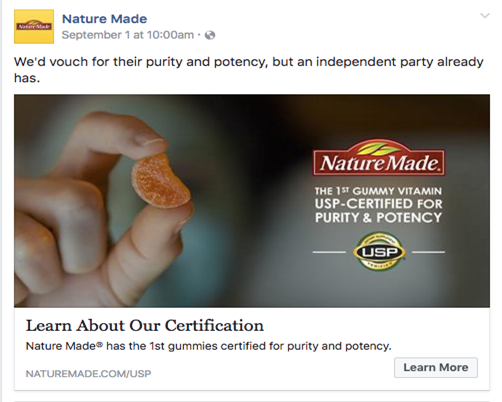 Fitbit, on the other hand, leverages the power of reviews by health and tech industry experts to highlight the efficacy of its products.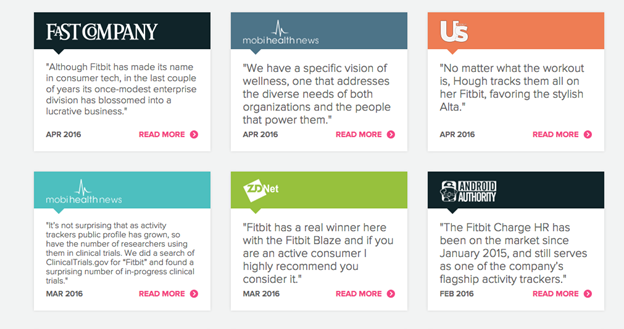 Setting expectations early and often throughout the customer lifecycle can strengthen the relationship between a user and the brand
Rewarding highly-loyal customers with memorable handwritten notes or delightful rewards can make them feel special and appreciated by the brand
Asking for user feedback and acting on relevant suggestions can increase customer loyalty as they literally feel 'heard' by the brand.
Key takeaway: In order to strengthen customer loyalty, brands need to go the extra mile and exceed user expectations at all touchpoints in the customer journey. Plus, they need to remove friction wherever possible to truly deliver a 360-degree user experience that adds real value to their customer's lives.
Stronger, Long-lasting Relationships
Take a free trial of Really Simple Systems CRM today
6. Customer Relationship Management (CRM) Will Emerge as a Necessity
According to CRM Magazine 91% of businesses with 10 or more employees now use CRM software. Plus, further research carried out by Nucleus Research indicates that for companies that use a CRM, the average return on their investment is $8.71 for each dollar spent.
Clearly, the efficiency of a CRM tool cannot be doubted. But what is CRM?
CRM is the process of utilizing the right set of strategies, tools, and processes to monitor and manage customer interactions throughout the customer lifecycle. CRM tools allow agents to view customer interactions across all channels.
Key takeaway: At the heart of using a CRM tool lies the ability to build a stronger and more organic relationship with your customers. Agents can embrace best-practices, proven methodologies, and intuitive technology to manage and exceed their customer's expectations time-and-time again.
Closing Thoughts
Customer experience has emerged as a necessity for businesses looking to exceed their customer's expectations. The central idea is to deliver what was promised to customers, while offering added personalized support that can woo and wow your customers. Try these six proven strategies outlined above and make customer experience the key differentiator for your brand.
About the Author
Ashwini Dave is passionate about Business, Entrepreneurship, E-commerce, emerging technology and Digital Marketing. She is working with Acquire as a digital marketing expert.
About the Author
Ashwini Dave is passionate about Business, Entrepreneurship, E-commerce, emerging technology and Digital Marketing. She is working with Acquire as a digital marketing expert.
Really Simple Systems is now Spotler CRM
The same great technology, a CRM platform that is focused on the needs of B2B marketers, provided by the same great team, at a great price!