Business Strategy
• Mar 20th, 2020 • Daniel Bishop
Help to Handle the Impact of Coronavirus on SMEs in the UK
To help address your concerns, we try to make sense of the support available to SME in handling the impact of the Coronavirus.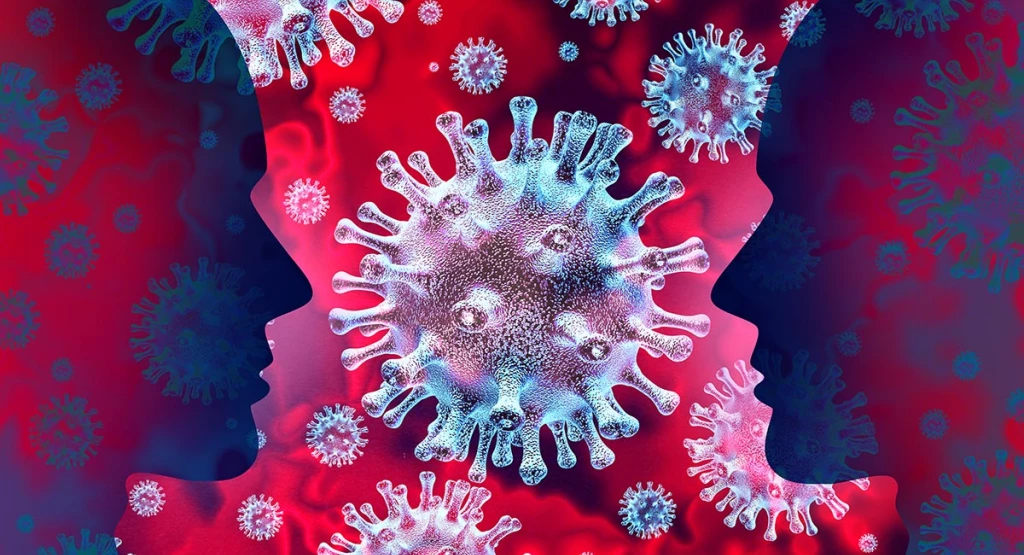 Making Sense of the Help Available
The current world crisis has almost every country in the world in some sort of disarray. As of March 20th, 183 countries have confirmed cases of COVID-19, making it one of the fastest spreading zoonotic viruses ever.
Although it spreads faster than SARS and MERS, the available data suggests it's less likely to cause severe clinical symptoms or deaths. Of course, we are only a few months in, and we have yet to see how the situation progresses as data is updated.
From complete lock-downs in China, Italy and Spain to a staged response in the UK, every nation is feeling the impact. At Really Simple Systems, we are not qualified to comment on the medical side of things, but we'll do our best to cover the situation from the business aspect.
Already Bloomberg predicts that the global economy might suffer a $2.7 trillion loss. What is interesting here is that a similar number was predicted by Bill Gates in 2015 during his TedTalk about the next big outbreak.
In this article we will consider the correlation between the first hit country, China, and the measures available to support businesses in the UK.
The Importance of China
Early in February, China closed down all businesses in 24 provinces. These provinces accounted for more than 80% of GDP and 90% of exports.
By March 10th, the lockdown had been lifted in most of these regions, but the impact of fully stopping the world's second largest economy will take some time to heal.

SMEs around the world were, and still are, struggling with renewing their stock, as most of them are importing their products from China. UK companies exporting to China are also pausing their activities from the fear of not getting paid or facing a lack of demand.
Putting this economic giant to sleep was hard, but waking it up might be an even greater task. We can see progress, but most of the factories are running at only 50-60% of capacity. Even with the help of their government, factories that produce mobile phones, toys, and other general goods are having a hard time reopening. 
One of the problems is that 50 million workers are still either quarantined or stranded in rural areas. Many of them are not needed, as demand is so low.
State of SMEs in the UK
Small and medium businesses in the UK are now feeling the effects of the outbreak. The biggest impact so far has been to the hospitality industry, which touches on every other sector. Clothing shop owners, small manufacturing companies, and service-based businesses have also seen a huge drop in sales and many have now simply closed their doors until further notice. Many just do not have the resources to keep on staff without a maintained level of cash flow.
Recent announcements from the chancellor of the exchequer, Rishi Sunak, give hope to some, but many are doubtful, especially if resources are not made available quickly enough. Depending on the industry, these measures will be helpful, but for some it may already be too late. Yet, at the same time, others are less affected and have been able to move to a remote workforce.

Still, we have to keep in mind that it's a fluid situation and things are changing on a daily, if not hourly, basis.
Help From the Government
The main focus of last week's announcement were five measures designed to help small and medium-sized businesses with fewer than 250 employees. The goal is to prevent insolvency and preserve cash flow.
"Time to Pay'' Agreements
SMEs that are having trouble in picking up their tax bill will be able to negotiate an agreement with HM Revenue & Customs.
This system was also used back in 2008, when the global financial crisis was upon us.  Three helplines have been set up to manage enquiries due to the Coronavirus and the standard 3.5 per cent charged on deferred payments will be waived.
Business Rates Relief
The Chancellor also announced that business rates for 900,000 properties would not be charged. This includes coffee shops, hotels and restaurants, but also, a £5,000 business rate discount for pubs that have a rateable value below £100,000.
This means that 45 per cent of companies won't pay business rates in 2020/21. These losses to local authorities will be covered by the government over this period.
But there's an issue here: many small businesses are not included, as their low property value means they are already exempt from this tax. They will have already factored this into their business plan, and their sales will surely fall due to the outbreak.
Grants For The Smallest Companies
The good news is that the companies already eligible for Small Business Rate Relief (SBRR) or Rural Rate Relief are eligible for a £3,000 government grant. This should at least held towards their rental costs for two or three months.
However, although this seems positive, no real detail has been given yet so we will refrain from further comment.
Underwriting Loans
The government is offering to underwrite loans for businesses that have been hindered by the Coronavirus. As part of this strategy, the EFG will be replaced by the Coronavirus Business Interruption Scheme.
This means the government will support lenders to provide loans to companies that would be deemed risky by giving a debt guarantee. Loans of up to £1.2  millions will be supported.
Under this scheme, companies affected by the epidemic will be able to apply for loans from the British Business Bank.
Reclaiming Sick Pay Costs
Workers who qualify for Statutory Sick Pay (SSP)will also be able to claim the benefit if they cannot work due to self-isolation measures, from the first day of quarantine. With this measure, SMEs will be reimbursed for up to 14 days of SSP. The downside is that these businesses may have to wait for months, as the repayment system is not yet in place.
Jobs Retention Scheme
Just today, the UK government has announced further financial support for businesses and individuals to create a "safety net" for workers. It will provide a grant to employers to keep on their staff rather than make them redundant. Salaries will be paid at 80% of their current level up to a maximum of £2,500. The grants will be available by the end of April.
Remote Working For Those Who Can
Most SMEs are not prepared for a pandemic outbreak – they are more likely to be focused on their infrastructure and data security, but will lack a robust Business Continuity Plan (BCP). This may not be a problem for big companies like Google, Amazon, Twitter, and Microsoft, but many small companies will struggle.
Luckily, in these dire times, it seems that everyone is trying to help as much as they can. Under the initiative of Google, Microsoft, Box, CloudFlare and others, companies are starting to offer huge discounts or even free versions of their tools to support those in need. 
Here's a few that we came across:
Webex's service let your team stay connected at home with products for training, webinars, collaboration and conferencing. They are offering their current customers unlimited usage, and support for up to 100 participants, alongside their existing VoIP capabilities.
New users can look forward to a 90 day free licence.
1password is a password management tool for websites and apps. They are prolonging their 30 day trial period to six months of free use.
Your team can use this tool to create custom groups, vaults and permissions.
Workona is used for tab management, organising projects and workflows in the browser.
Workers can manage their tabs and documents which they can sync to any computer. With extensions for Chrome, Edge or Firefox, everyone can share and access their resources for free indefinitely.
With the situation at hand it's really important to know how your remote team feels. Work Pulse allows you to measure the attitude, behaviour and work capacity of your team.
With an active Qualtrics account (free signup) Work Pulse comes free of charge.
Box is a cloud content management tool and they've made their business version free for small and medium businesses for 90 days.
Also, existing enterprise customers are allowed to add more users beyond their licence for the next month.
Adzooma is an online advertising technology platform for agencies, small businesses and anyone else using Google, Microsoft or Facebook to promote their business.
From now through to at least the start of June 2020, they are offering their platform service for free.
Our cloud-based CRM software gives you everything you need to manage and track your leads and customers. And as always our basic package is free, forever! 
Our CRM is designed with small businesses working B2B in mind. It's easy to use and you can customise it to suit your needs.
It can be used by up to 2 users, 100 company accounts, unlimited contacts, and free email customer support.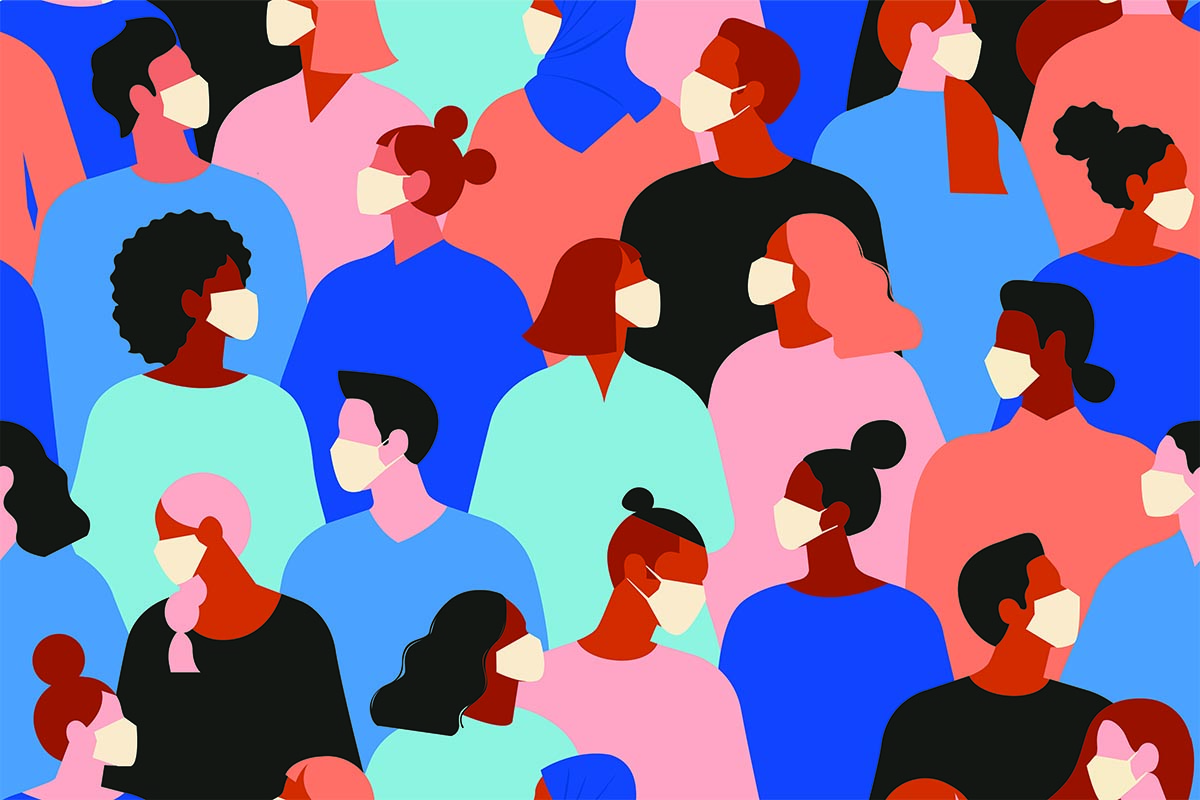 Conclusion
It's always during the worst times that people show their true colours. Faced with this outbreak, humanity is showing that we do care about each other and that we can work together. When politics are put aside, every nation can fight for the higher cause.
As for business and the economy, what's certain is that the future will look very different. While some businesses will struggle, others will thrive. We can expect new business to emerge, which means that each one of us may need to keep an open mind to what our role might be in the future.
Hopefully, this article has helped our readers to at least ease their minds a bit, and inform them about their options, and what's to come.
Really Simple Systems is now Spotler CRM
The same great technology, a CRM platform that is focused on the needs of B2B marketers, provided by the same great team, at a great price!