Business Strategy
• Apr 16th, 2019 • Nick Leong
10 Tactics to Generate B2B Leads Online
The internet provides huge opportunities to bring large amounts of B2B leads to your business, but how do you create these leads?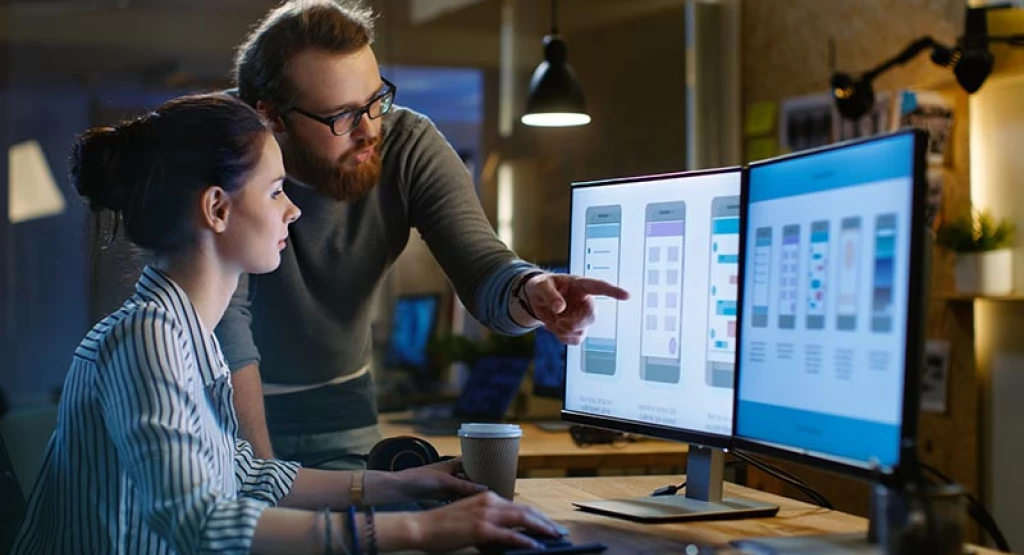 Lead Generation Strategies
If you're running a business to business (B2B) company, the ability to generate new leads is key to driving growth and fostering success. The internet provides huge opportunities to bring large amount of leads to your business, but how do you create these B2B leads?
Unfortunately, it's not always easy.
Generating B2B leads online is a complex task for any marketer and can be highly competitive. In order to create a great strategy, you must incorporate a combination of digital tactics. Here I've listed 10 tactics for digital B2B lead generation that you might want to try.
1. SEO Leads
Search Engine Optimisation (SEO) is an essential marketing practice for long term lead generation. In the past, just targeting keywords was a sure-fire way to rank in any search engine results page (SERP). However, modern SEO strategies can no longer just focus keywords as new search engine algorithms constantly change how your website will be ranked. B2B marketers must take numerous factors into consideration, including website optimisation, content creation and much more on top of those keywords.
Keep in mind that when it comes to SEO, you're playing the long game. Optimising your website will not have leads falling at your feet overnight. Instead, building SEO into your lead generation strategy will slowly and steadily increase traffic to your website and generate more leads.
It's also important to note that Google is continuing to roll out their mobile-first agenda, so it's more important than ever to ensure that your website is optimised for mobile devices and has a design that connects with your target audience. A website that looks great on all devices will help generate new leads.
2. Focusing your Landing Pages
An extension of your SEO tactic is to focus your website's landing pages. If web traffic is searching for financial consultants, you don't want them landing on a page about tourism consultants.
Make sure your key landing pages are well optimised and the content is relevant.
This focus will make converting general web traffic to new leads much more likely.
As with the rest of your SEO, this should be an ongoing project which you tweak and improve over time.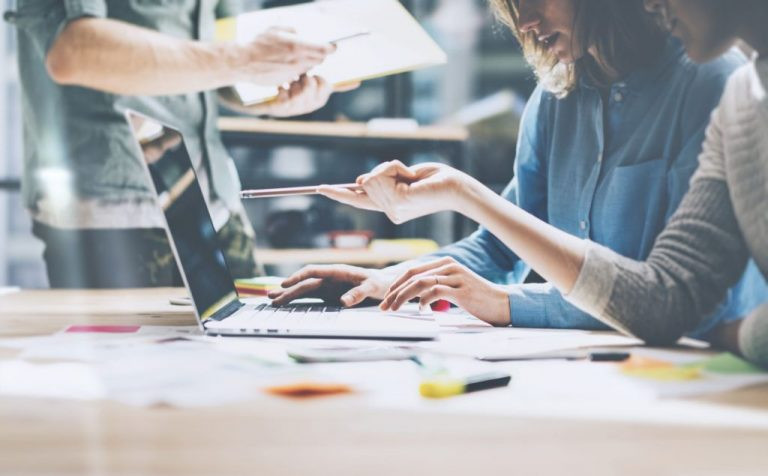 3. Content Marketing
Content marketing is a great strategy to market your brand as an expert within your industry. Creating content could include blogging, customer case studies and more. The more quality content on you produce, the stronger your reputation will become.
This tactic will also enhance your SEO strategy as good content can gain backlinks to your website and encourage engagement on social media.
This may be the least direct lead generation strategy; however, content marketing costs 62% less than traditional marketing and generates about 3 times as many leads.
4. Leverage Larger Audiences
Content doesn't have to be on your own website. Guest blogging can be a very powerful way to increase brand awareness and generate more leads.
If you contact an influencer within your industry and provide them with good content, they might let you publish on their website. Your association with the larger brand can generate more traffic and therefore more leads.
5. Web Forms & Email Marketing
Before you can start an email marketing campaign, you first need to construct a contact list. You can't just buy contact lists as this goes against GDPR compliance. However, you can gather new contacts through Web Forms that subscribe potential leads to your company news and marketing. Why would they be interested in subscribing to you? That's where Content Marketing comes in.
Email marketing is the go-to B2B marketing channel as it statistically returns the best ROI.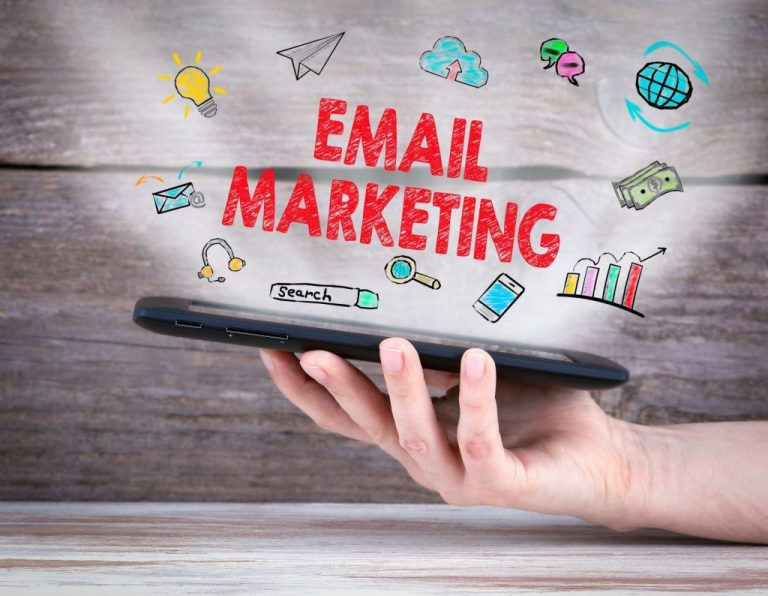 When it comes to B2B sales, most businesses will not make an impulse purchase, and instead, make purchase decisions based on their relationship with your brand.
The key to a successful email marketing campaign is to personalise your messages, and make sure to nurture your relationships with your prospective B2B leads every step of the way.
When you begin an email campaign, check your lead development progression at every stage. This is made easier by adopting relationship management software that can automate your marketing, allowing you to keep key information all in one location.
6. Google Ads & PPC
While Pay Per Click (PPC) may seem like a sure-fire way to generate leads, it is deceptively difficult. For example, in Google Ads, there could be high levels of competition on broad keywords, which results in a high cost per click (CPC).
It's important then to decide how you are going to target your adverts. You could decide to target niche Keywords that are less competitive but also have low search volume to minimise CPC, or instead target highly competitive but high-volume Keywords, the strategy will depend on your budget. Using Google Ads takes time and requires a trial and error approach, however, the clicks can payoff.
You don't have to run everything through search engine ads. A great place to generate new leads is by creating profiles on comparison or review websites. As mentioned with email marketing, businesses like to shop around and make an informed decision before purchase and will want to compare your services/products against your competitors.
7. Webinars
Webinars demonstrate your expertise and the quality of your product. Every time you host a webinar, you are pitching to potential leads, while nurturing the ones you already have. This is an excellent way to build a relationship between your business and prospective sales online.
8. Social Media
Actively participating in conversations that involve your industry is a great way to show off your expertise in such a way that generates leads and builds trust in your brand. Contribute to online discussions on social media websites and engage with visitors regularly.
You can also promote and provide exposure to your other tactics such as content marketing and webinars on social media sites. LinkedIn, of course, is the most valuable social platform when discussing B2B tactics as it is built for professional networking.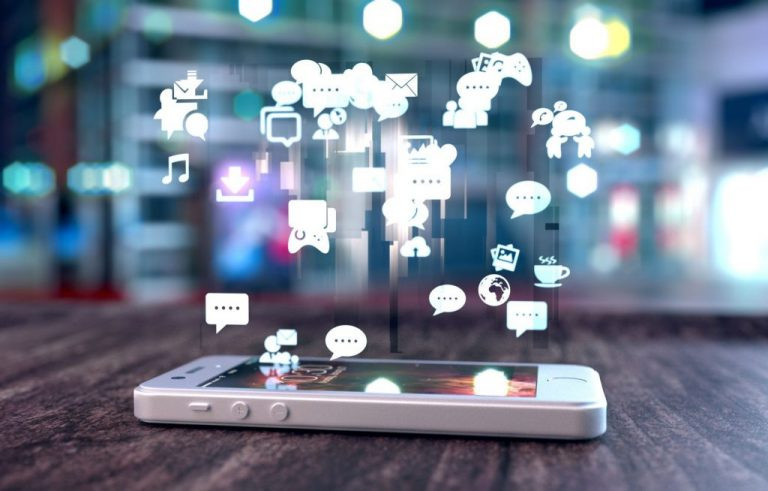 9. Live Chat Interactions
Even though you've used plenty of time to try to ensure that all content on your website is relevant and all possible questions have been answered, some visitors just can't find what they are looking for.
According to live chat research, 44% of online consumers say having questions answered by a live person while in the middle of an online purchase is one of the most important features a website can offer. This will of course generate more leads form your website traffic.
10. Customer Referrals & Reviews
More and more leads are influenced by peer recommendations and businesses often look to review websites for guidance. Because of this, leads generated through customer referrals and review sites are often high-quality.
In order to generate these high-quality leads, you have to encourage your existing customers to leave honest reviews on prominent websites.
Once you have a solid amount of reviews, make sure your prospects find the favourable reviews. If a customer has gone out of their way to write a great review, ask if they are willing to take part in a customer case study and to use in your content marketing, or share the review on social media and other platforms to generate brand exposure.
Many of these websites also allow you to manage your company profile and provide options to generate quality leads through PPC.
Online B2B Lead Generation Summary
These different lead generation tactics can work alone or in tandem. The best strategy will incorporate all the above in some form, the important thing is that they all increase your business's visibility online and turn your digital audience into leads.
Really Simple Systems is now Spotler CRM
The same great technology, a CRM platform that is focused on the needs of B2B marketers, provided by the same great team, at a great price!