About Floor Covering Institute of Australia
The Floor Covering Institute of Australia (FCIA) is a non-profit business that is an industry association looking after the floor coverings industry. They have membership options where retailers, suppliers and installers can all sign up and become a member of the FCIA, which in turn provides programmes, training and services for their members. 
FCIA's mission is to be the leading voice for the Floor Covering Industry in Australia, "We want to promote skills and best practice in floor installations and management that also leads into apprenticeships and training amongst other things." Garry Thomas, the company secretary  of the FCIA, states. "It's a very fragmented and niche industry in Australian terms because the industry is so fragmented and with lots of small independent companies popping up, what the FCIA wants to do is become a self-regulating company and bring everyone together."
"I like to think of it as shoes. Everyone has to wear shoes but not everyone thinks about getting them fixed or repaired. Everyone has a floor, but it doesn't impact their consensus that a whole industry needs to be skilled to install and repair it properly. Our problem is that we're not on the radar as many other trades such as electricians or plumbers. But it is the second highest paid trade in Australia."
How a CRM can be used for a membership-style business
The FCIA uses Really Simple Systems (RSS) as a database management tool for their memberships. Garry explains, "We needed a fairly robust and flexible CRM as we wanted to track our members but those members also employ apprentices who are also in our system.
In a previous role, Garry had an introduction to RSS where he used the free plan to track a few customers. He found RSS really simple to use compared to CRMs that were not cloud-based, where a good look and to feel with a clean interface makes all the difference.
Even the campaigns are easy to run with the option of customisable reporting, it really is a neat application.
Garry Thomas, Company Secretary of the FCIA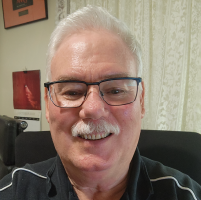 FCIA is a small team of three, with their membership support office open 38 hrs a week they needed something to minimise their administrative workload and overhead. Garry explained, "I would argue that the switch to RSS has halved the administrative time we put in."
After a few meetings and emails with Simon Hubbard (RSS Australia Sales Manager), we were able to get our system customised. For the size of our business and a reasonably complex membership structure, everything is working very well."
Reduced workload
Garry has seen a difference in how the CRM has helped make his team's workload easier through different features. "Having the flexibility to customise fields and the ability to create our own drop-down menus for contacts and to tailor it for what we need is a lot easier than what other CRMs offer. With this, reporting is now easier as we are able to report on virtually any field.
We signed up for the simple marketing package and again, the flexibility to customise the emails, and who it goes out to is a great benefit to us. Now having all details, including applications and direct debits in one place is of great benefit to us.
Another great benefit of using RSS is the Xero integration, which is ideal for accounting management. We love how we can now match the account details to that of Xero to make sure everything aligns."
Garry has benefited from the support available to him, he adds "The support has been amazing, Simon has a turnaround time of 12-24 hrs unlike what we have ever had before. The amount of support he's been able to provide us with personalising customisation and technical support has been great." 
Garry is excited about using the CRM going forward to help with pipeline management alongside the growth of the FCIA and its products.
Industry: Construction
Location: Australia
Company Size: 5-10 People