CRM
• Sep 23rd, 2021 • Jenii Lowe
How to Win Sales and Boost Efficiency with Zapier CRM Integrations
Juggling too many cloud applications? Simplify, streamline, and save time with workflow automation from Zapier.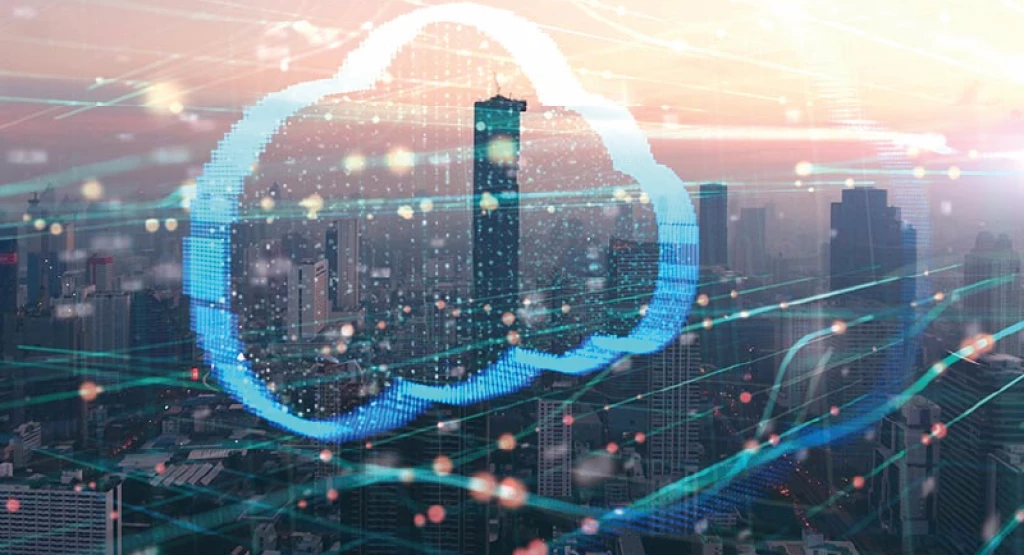 Zapier CRM Integration
Businesses are increasingly relying on cloud applications to get things done. Yet cloud tools' low cost and ease of access means that it's easy to end up with a different tool for productivity, a different tool for accounts, a different tool for contact management, a different tool for email marketing, a different tool for CRM… the list goes on.
Yet the data that you're using across these accounts is the same. After a while, copy-pasting the same information across multiple tools starts to feel less like peak efficiency and more like a juggling act. If only these tools could talk to each other and share data automatically!
Well, they can - with a little tool called Zapier. It links your cloud software stack together, saving time, increasing efficiency, and freeing up sales teams to win new business.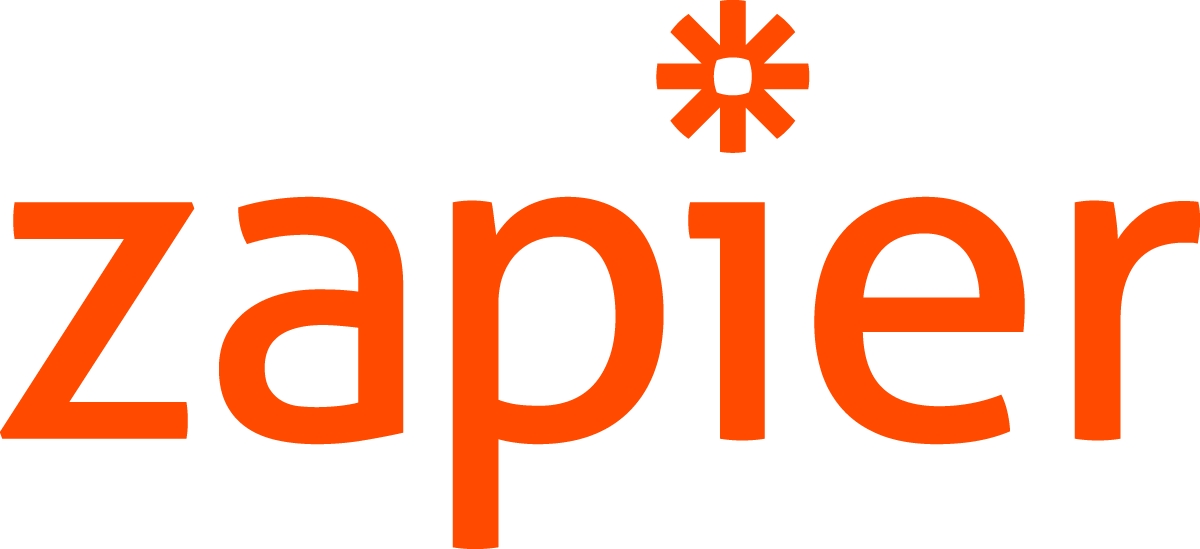 What is Zapier?
Zapier is an online tool that automatically integrates data handling across two or more cloud applications. Zapier lets you set up "Zaps" - repetitive tasks where an event in one app automatically triggers an action that's carried out in another app.
Manually transposing data between apps is time consuming and can easily lead to errors and omissions. Yet when you automate these data flows, you save time and reduce mistakes whilst also keeping data integrity high.
Zapier has an extensive library of apps - over 2,000 - all with a selection of practical "Triggers" and "Actions". The software is available under a limited, free plan or a handful of paid options that provide more Zaps, quicker update times, and premium app integrations.
Examples
For example, say you use an address book app, but you also need those contacts to be recorded in your CRM. Without Zapier, you would have to copy everything over manually which is time consuming and open to error. But with Zapier, you could set up a Zap that triggers whenever a new contact is created in the contact app which transposes all of that data into a new CRM entry.
Or let's say you wanted to keep an up to date list of your email subscriptions in a Google Sheet. Transcribing it manually could lead to missed entries and mistakes. Or you could set up a Zap that triggers with every new subscription, adding each email address to a new line in the sheet.
Really Simple Systems CRM + Zapier… It's a Match!
We love Zapier here at Really Simple Systems. So much so that we are an official Zapier partner! This means you can easily integrate your Really Simple Systems CRM with numerous other cloud tools.
So what Triggers and Actions does Really Simple Systems have to offer?
You can set up the following Really Simple Systems CRM triggers to instigate a Zap: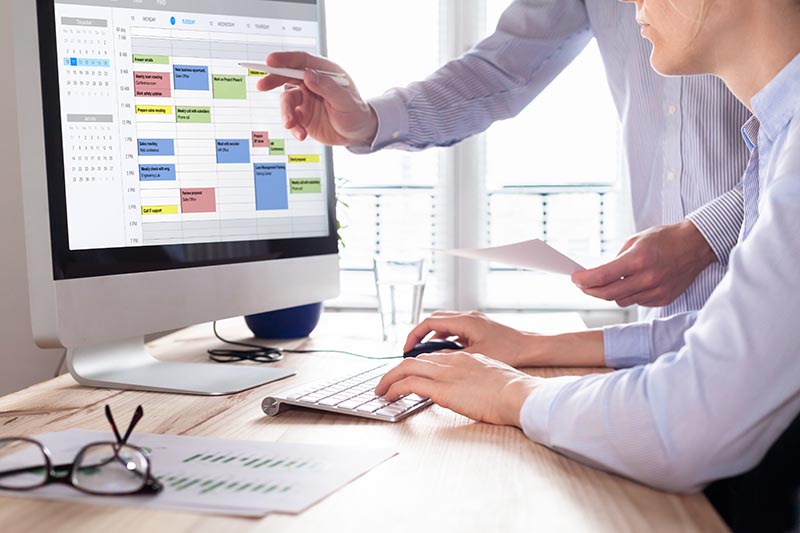 And you can create Zaps that result in the following actions within Really Simple Systems CRM (following a Zap being triggered elsewhere):
Create Account (if none exists)
Create Contact (if none exists)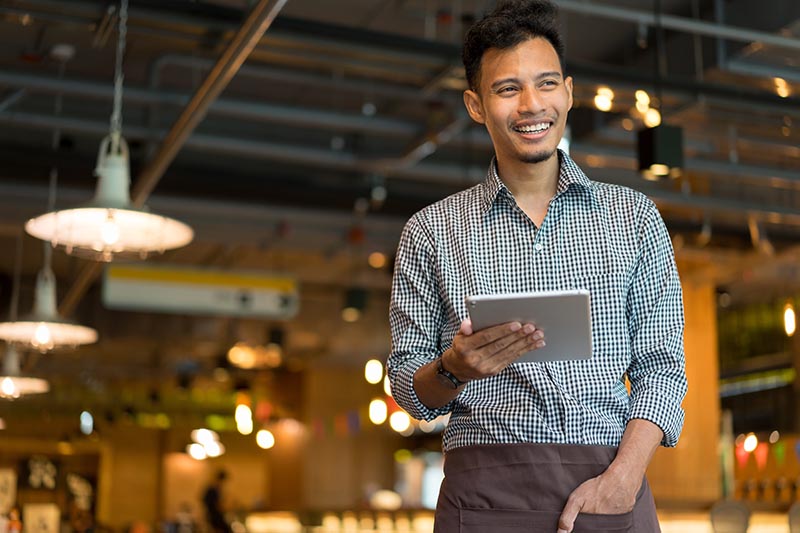 How to Link Your Really Simple Systems Account to Zapier
Once you've set up a Zapier account and you're logged in, linking your Really Simple Systems account is incredibly easy.
In Zapier, simply head to your dashboard and click "My Apps" on the left menu, and then "Add Connection". Then, search for and click on Really Simple Systems. A new window will open with a Really Simple Systems login page - enter your login credentials and click to proceed. Another interstitial page may appear, asking you to confirm your approval to link the two accounts - if you're happy, click "Approve" and you're ready to go!
If you want to integrate different tools into your Zapier account, the process is much the same - simply search for the tool you want to link, log in, and confirm that you're happy to share access with Zapier.
Really Simple Systems Zap-spiration!
Here are some examples of how you might use Zapier to save time and streamline your cloud operations.
Contact Management
Zapier integrates with a number of useful contact management tools so you can keep your CRM totally up to date with new contact data entered elsewhere. There are Zapier integrations for the likes of Google Contacts, Contacts+ and Constant Contact which can all be linked with Really Simple Systems in a variety of ways.
Here are some particularly useful examples:
Import New Contacts+ Entries as New Accounts in Really Simple Systems - There are numerous contact apps that you can connect to your CRM using Zapier. But if you're a paid Contacts+ user, you can scan business cards and have them transcribed into your Contacts+ account - and with Zapier's help, they'll automatically filter through to your CRM too!
Create a New Account/Contact to your CRM from Typeform or Survey Monkey - When you receive a new form entry that contains contact information, this Zap will automatically feed that information to your CRM for follow up.
Import New Calendly Appointments and Contacts into Your CRM - If you're sick of playing games of email ping-pong whenever you need to make an appointment with someone, Calendly is a lifesaver. But if Calendly doesn't talk to your other scheduling tools, it's easy to miss appointments. This Zap automatically keeps your Really Simple Systems CRM in the loop - adding Calendly invitees as new contacts/accounts and/or adding the appointment to your list of CRM tasks. (By the way, there's another Zap that can create a task from a cancelled Calendly event too, so you can keep on top of cancellations and stop prospects slipping through the net!)
New Web Chat Lead in Intercom Creates an New CRM Account - This Zap makes keeping track of your Intercom web chat leads a breeze. When a new lead comes your way, it is automatically entered into your CRM so you can continue the conversation offline.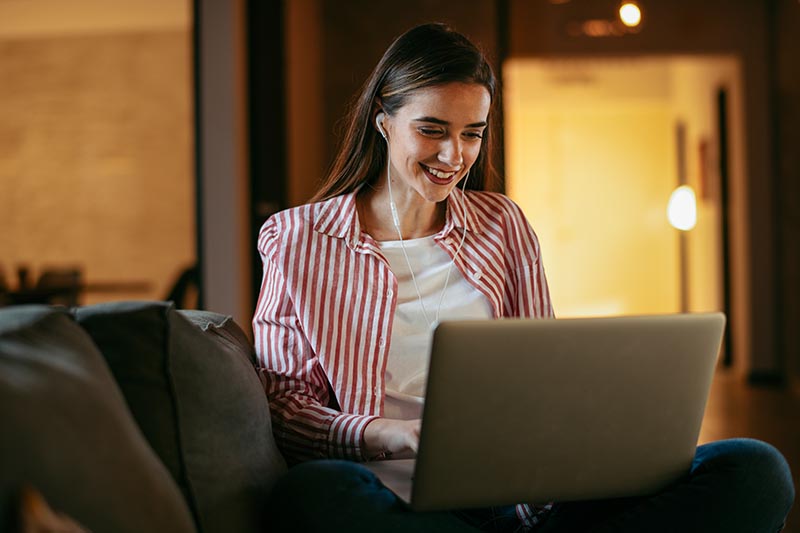 Marketing & Research
Zapier also helps you move further than just contact management - it can help you manage marketing functions too, with Zapier integrations for Mailchimp, AWeber, GoToWebinar, BigMarker and LinkedIn Lead Gen Forms.
Here are a few examples to get you started:
Add New Mailchimp, AWeber, Constant Contact, or Campaign Monitor Contacts to Your CRM - If you use a separate CRM and bulk mailing tool, keeping your subscriber lists and CRM in sync can be highly beneficial. Not only in terms of record keeping, but your sales team could also reach out and welcome new subscribers individually! Zaps like these will keep your CRM up to date. If you can access multi-part zaps, you could create a Zap that both adds their details and creates a CRM task as a reminder to check in with them.
(Sidenote: Really Simple Systems has an integrated bulk mailing tool within our Marketing Add-On - #justsayin.)
Discover How Really Simple Systems Can Help With Your Email Campaigns
Accounts & Admin
Automation is a real bonus in places where data integrity is everything. As well as providing meaningful integrations with a number of mainstream accounting packages, Zapier also seamlessly integrates with essential communication, scheduling, and document management apps.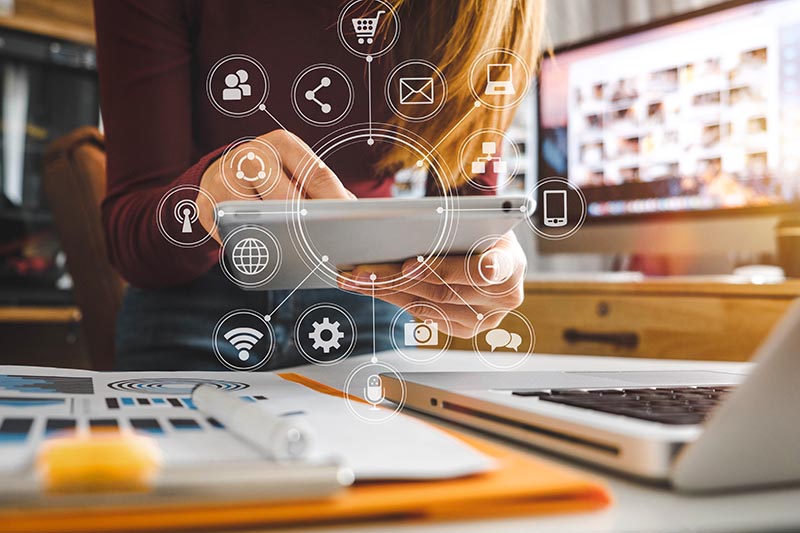 Here are a few examples that stand out:
Add New QuickBooks, Wave, FreshBooks, or QuickFile Clients to Really Simple Systems and Vice Versa - Though Zapier's functionality varies greatly from tool to tool, the majority of accounting tools allow you to share client data with other tools; automatically create invoices or estimates; or record an activity in your CRM when an invoice is raised, sent, or paid. Zapier also supports Sage, Xero, and Kashflow integration, but Really Simple Systems CRM has native integration for these tools so you can integrate directly.
Send CRM Opportunity Updates to a Slack Channel - Sales departments work best when they're working together as a team. When an "Opportunity" status is changed in Really Simple Systems (as prospects move along the sales pipeline) this Zap will automatically relay that news to a Slack channel of your choice, keeping your whole team in the know. This helps to make pipeline developments feel like a team effort - and it's great when sales teams can support and high-five each other on a job well done! There's also a Zap to turn Really Simple Systems Tasks into Slack "/reminders".
Automatically Replicate New Google Calendar Events or Asana Tasks as CRM Tasks or Vice Versa - If you regularly have to juggle different online calendars, it's likely that you've been double booked more than a few times! Zaps like these help you keep all of your day to day task management in one place.
New/Updated CRM Opportunity Raises a Signature Request in DocuSign - Want to make sure new clients get your terms documents promptly? This handy little Zap automatically creates a new DocuSign signature request when and Opportunity status is changes to "Won" in our CRM.
What Zaps Will You Create?
With just over 350 different apps that you can currently link with Really Simple Systems CRM, you're only limited by your imagination! So head on over to our page on Zapier and start experimenting!
Oh, and if you're having trouble, you can head over to our Zapier CRM integration support page.
Happy Zapping!
Really Simple Systems is now Spotler CRM
The same great technology, a CRM platform that is focused on the needs of B2B marketers, provided by the same great team, at a great price!