CRM
• Aug 3rd, 2015 • Jessica Kuznia
What is CRM Software?
What is CRM software? If you're new to CRM this blog post explores some of the basics for anyone just starting out with CRM.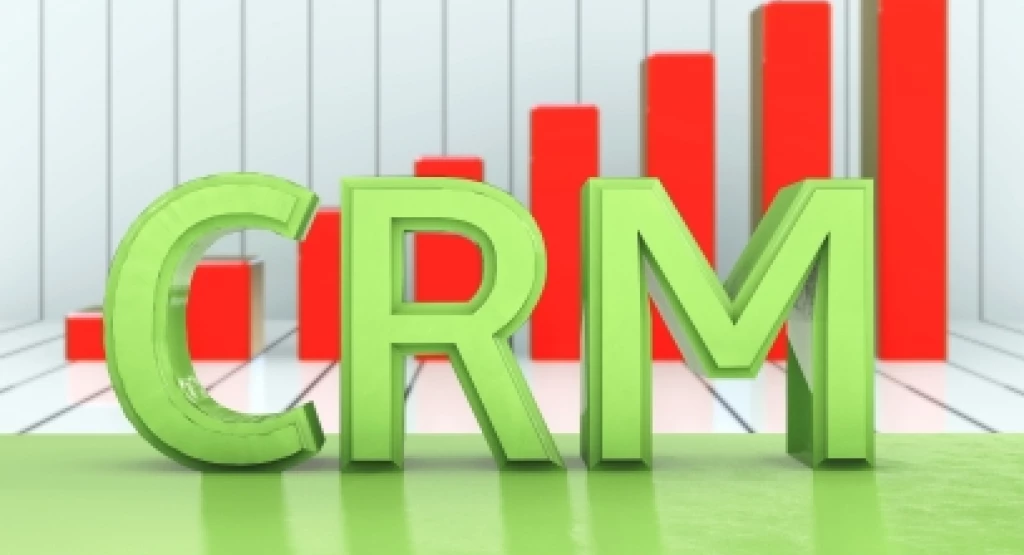 Understanding CRM Software
If you are anything like me and asking "what is CRM software", you probably started off your CRM research with a quick internet search. For most of us the first stop in our quest for knowledge will be Wikipedia, there you will be told that:
Using CRM Software is an approach to managing a company's interactions with current and future customers. It often involves using technology to organize, automate, and synchronize sales, marketing, customer service, and technical support.
Made perfect sense right?
It's ok, I didn't really get it at first either. CRM tends to be one of those terms that get thrown around quite a lot. It is used by IT software vendors to describe a whole array of different products designed to enable the management of customer relationships. These might be systems for sales teams to help automate and boost their sales process, marketing systems to run marketing campaigns and help desk programmes to manage customer support services.
Whilst there is no correct use of the word CRM, it is most commonly used to describe sales force automation software or a combination of any of the above. For example, at Really Simple Systems we offer sales force automation, integrated email marketing and a customer service and support tool in one system.
I have been working for Really Simple Systems for a few weeks now and this is what I can tell you about CRM software so far: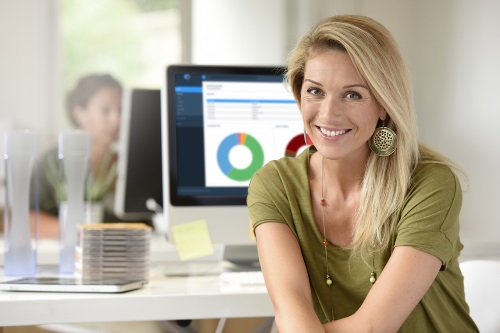 CRM is Not About Technology
No, actually it is true. Do not let the software bit fool you. A good CRM system will keep track of customers and accounts for you. It will let you forecast sales and even build up whole marketing campaigns. A CRM will automatically send you a task reminding you of sales that are about to close or giving you the data on how many leads your marketing campaign has attracted. The CRM system will collect all this data for you giving you valuable information about your customers which might have gone amiss otherwise.
For example, which industry sectors your customers operate in, or maybe when they are more or less likely to buy. You will be amazed by the number of different things a good CRM system can tell you about your customers.
There is a Difference Between Cloud CRM and On-Premise
Buying a CRM that is not cloud based means that you have to download and maintain the system yourself or hire someone to do it for you. This could be very time consuming and costly. Once upon a time this was the only way you could get a CRM, many of you may have heard of the likes of ACT! and Goldmine. These systems can end up being an expensive endeavour and are not ideal for a small company with a tight budget. You would also need to have a good technical knowledge to be able to manage and upgrade the system yourself. Luckily the Cloud came along and changed everything. A Cloud CRM system is much more cost effective for a small business, often coming with a pay as you go monthly fee and, in some cases even free of charge!
Cloud CRM means that your CRM system is hosted on the internet by the CRM provider and you just access it through your web browser. This often means that you will have access to a support team to help out with any CRM issues and with general software maintenance. Very handy if technology is not your strong point!
So Should You be Using CRM?
Well yes, and no. Having a CRM system will help you keep up to date with your company's day to day tasks and track your progress. This is especially important for a small business owner that cannot afford to let sales opportunities slip between the cracks.
These days there is such a varied number of CRMs out there, with many offering simple free editions. So even if you are a small start-up with limited funds, there is no reason why you should not be using a CRM.
However, if you are selling B2C, rather than B2B, and only have a small number of regular customers you might be better off with a contact management system, like Outlook. As a general guide I would suggest that once you have around 100 customers and your business is growing, the chances are a CRM will help. Small businesses are currently the fastest growing segment of the CRM market.
If you are getting more business prospects than you can keep track off, and if many of your sales processes take a long time before closing, you might want to consider having a look for a CRM system. Same goes if you have a sales team and you want to track their progress or see what your sales forecast is looking like. On the other hand, if you are a small business with very few customers or sales leads it may be unnecessary. Still unsure if a CRM is for you? Take a look at our article Do I Need a CRM?
Make Time to Use Your CRM
My last piece of advice to any small business owners looking at CRMs would be to make time to actually use it. It is far too easy to sign up for a CRM, have a glance over, decide it's too difficult and never login again. A good cloud-based CRM provider like Really Simple Systems offers free support, with regular training webinars on how their CRM system works. So there is really no reason not to use a CRM. It might seem tricky at the start but once you get the hang of it you will be glad you did it.
A Useful CRM Glossary
Leads: Sometimes also known as a suspect, someone that might want to purchase your product
Software as a Service (SaaS): A software licensing where the software is licensed on a subscription basis and is commonly accessed via a website
Sales Force Automation: Using software to automate the business tasks you have for your sales.
Cloud CRM: The CRM tools and the business customer data resides in the cloud and is delivered to you via the internet
Big Data: A wide term for complex or large sets of data processing
Drip Marketing: a communication strategy that sends a pre-written set of messages to customers or prospects over a set period of time.
Really Simple Systems is now Spotler CRM
The same great technology, a CRM platform that is focused on the needs of B2B marketers, provided by the same great team, at a great price!