Marketing
• Sep 21st, 2022 • Helen Armour
Content Marketing Guide 2023
Content marketing isn't anything new but the internet has made it an essential part of your marketing strategy.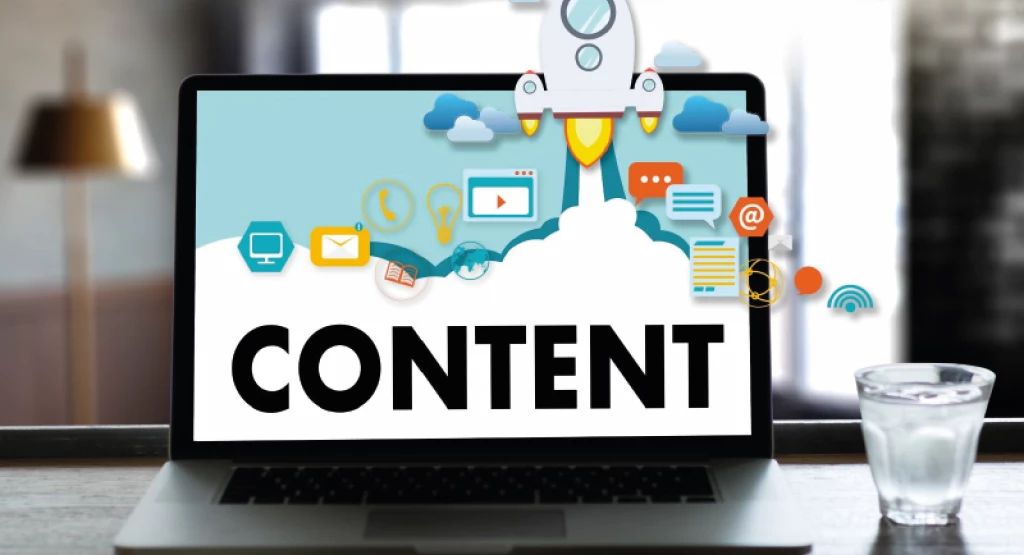 Although content marketing has been around for a long time, it's only really been recognised as an effective marketing strategy since the arrival of digital. For as long as I can remember, in-store magazines have been publishing recipes and home-making tips that enhance their customer experience whilst promoting their products.
But What is Content Marketing?
Content marketing is a type of indirect promotion: instead of promoting a product through advertising, you use content marketing to position your product to attract a customer. This creates brand awareness, added value for the customer and demonstrates your authority and expertise in the field.
Here's a simple example:
Let's say our product is a tin of baked beans. Rather than just advertising the beans I can publish a recipe that includes our brand of baked beans and the precise quantity contained in our tin. I might feature the recipe in our own store magazine but I might also get it included in an external publication, in print or online.
Depending upon what the recipe is for I can target a particular customer segment. For example, if I want budget conscious shoppers to buy my beans the recipe might be for Corned Beef Hash. If I want to target customers with a higher spend then the recipe might be for Vegetarian Chilli. I could even take it a step further and include a video on how to make the dish.
Here, I have made the customer aware of our brand, promoted the beans, given the customer some added value with the recipe and shown my expertise by demonstrating how you might use the beans.
Online Content
The reason why content marketing is now so important is all down to how the internet and search engines interact. Today, pretty much all businesses will have a website and for customers to find your product we use SEO (search engine optimisation). SEO helps the search engines find websites that are relevant to what someone is searching for online. If they are searching for ideas on what to cook for dinner they might just find our recipe for a vegetarian chilli, and maybe even buy our beans.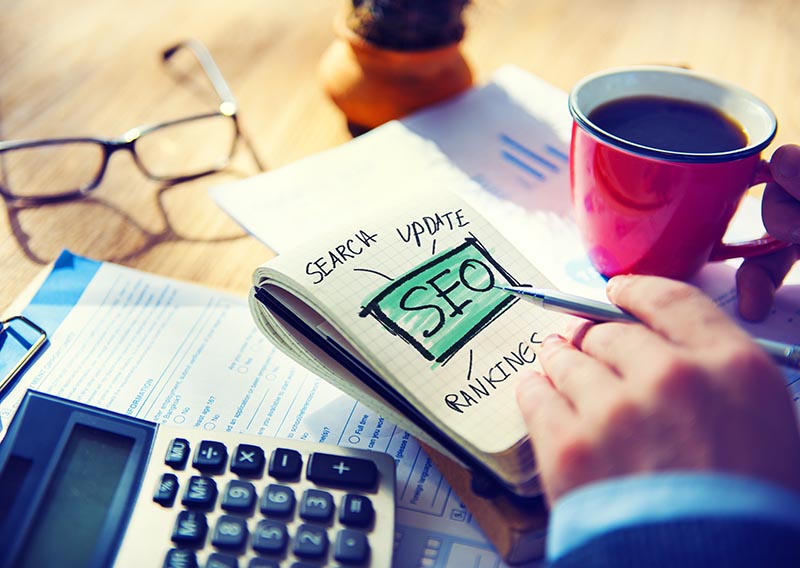 How Does Content Marketing Work?
The idea is to create articles that will interest the type of people who might buy your product, your target audience. Therefore, if I am selling beans I'd write an article, or recipe, about cooking with beans. If my product is school uniforms maybe I'd write an article about how best to remove chewing gum from a pair of trousers! And, if I sell CRM systems I'd write articles on best practice in sales and marketing.
Your target audience is channelled to your website by these articles. They might not be looking to buy the first time they visit but they will gain awareness of your brand and product. But don't expect any quick wins. content marketing is a long term strategy and it will take time for you to see a return.
How to Use Content in Your Marketing Strategy
To effectively use content marketing, it is important to make sure you provide articles of interest that will engage your prospects at all stages of their "buying" journey. In the same way as we might use the AIDA model for marketing communications, the aim is to take the prospect from a state of having no knowledge about a product through to the point of purchase.
Stage 1 – Awareness
The first stage is about education, or awareness. The prospect isn't yet ready to buy, and probably doesn't know about your company, but is looking to find out more about the product. For the CRM market, they might be using searches for something like "what is CRM?", or "what is meant by CRM?". Posting informative articles that help answer these questions will lead them to your website and product.
Stage 2 – Solution
The second stage is about finding solutions. Once the buyer has identified that they have a need they will research to find a solution. For us this might be "is CRM right for me?", "do I need a CRM?", "what are the benefits of CRM?" as well as searching for peer reviews. Creating unbiased articles, e.g. white papers, that discuss these issues will help increase your website popularity with the search engines.
Stage 3 – Selection
Having decided the product is for them, the prospect next looks for help in selecting the best fit and provider for them. They might search for "best CRM system for small business", "affordable CRM system" which will return a list of recommendations by third party web sites, analyst reviews and content from the vendor themselves. As the buyer understands more they will start to consider what criteria meets their needs and what does not. They can start to eliminate those that doesn't fit their requirements and hone in on those that do.
Stage 4 – Review
Having purchased the product, the final stage of the process is to encourage the buyer to post feedback on their experience that will help other buyers. Your word-of-mouth marketing from current customers is often the most influential so make sure you have paths in place to enable this.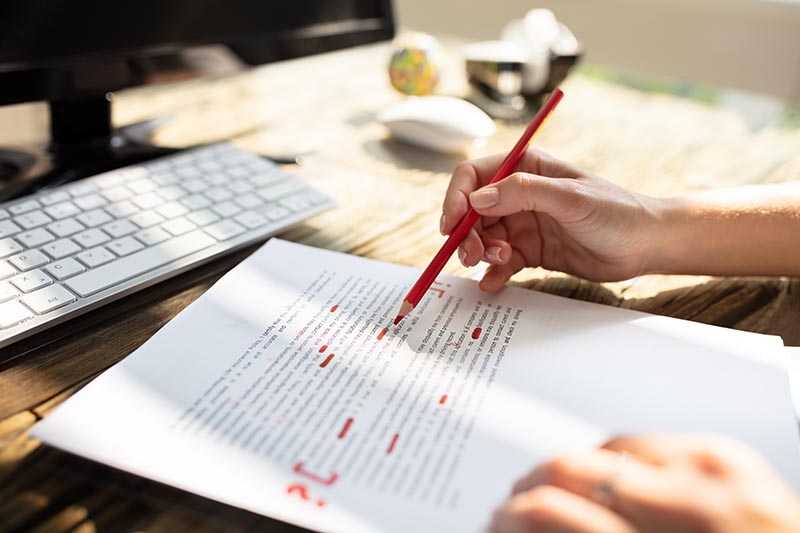 Analytics & Keywords
The trick is to find a balance between what you want to say about your product and what your prospects want to read and engage with. A good starting point is to analyse your web site visitors to see what terms they are searching on and which of your web pages are most popular. Google Analytics is the number one choice here.
You can then use Google Ads to run a "keyword" search for search terms that might be relevant to your product and also your competitors. You'll then need to make sure you have content on your website that addresses these search queries.
Effective Content
The best articles are those that tell a story. To keep your prospect engaged the article needs to be easy to read and informal. Take time to write something that's worth reading rather than just churning out blog after blog to meet your targets.
Position yourself or your business as experts in your field, the "go to" authority, that will have people returning to your site time and time again. And don't forget to provide an opportunity for people to sign-up to receive your articles by email.
Discover How Really Simple Systems Can Help With Your Email Campaigns
Links & More
However, content marketing is not just about your own website. Publishing articles on third party websites that are influential for your customers can generate a high level of interest. For example, industry publications or consumer magazines. You'll be looking to include links back to your website and, ideally, these should be "follow" links so your website ratings will also benefit. For Really Simple Systems the most sought after third party content is from analysts reviewing and comparing CRM software. Being listed in a report of "best CRM systems" will generate new customers for year after year.
And It Doesn't Stop There!
With your product mentioned in an influential blog you can use this to create further content. Write blogs that refer back to the article and promote it through your social media. The search engines love it; the more links you create to your content, the more visitors you'll get, and the more endorsement is created for your content and product.
This is content marketing!
Really Simple Systems is now Spotler CRM
The same great technology, a CRM platform that is focused on the needs of B2B marketers, provided by the same great team, at a great price!