CRM
• Oct 21st, 2016 • Helen Armour
What is a CRM System?
Understand what is a CRM System and how CRM software could bring benefits to your business.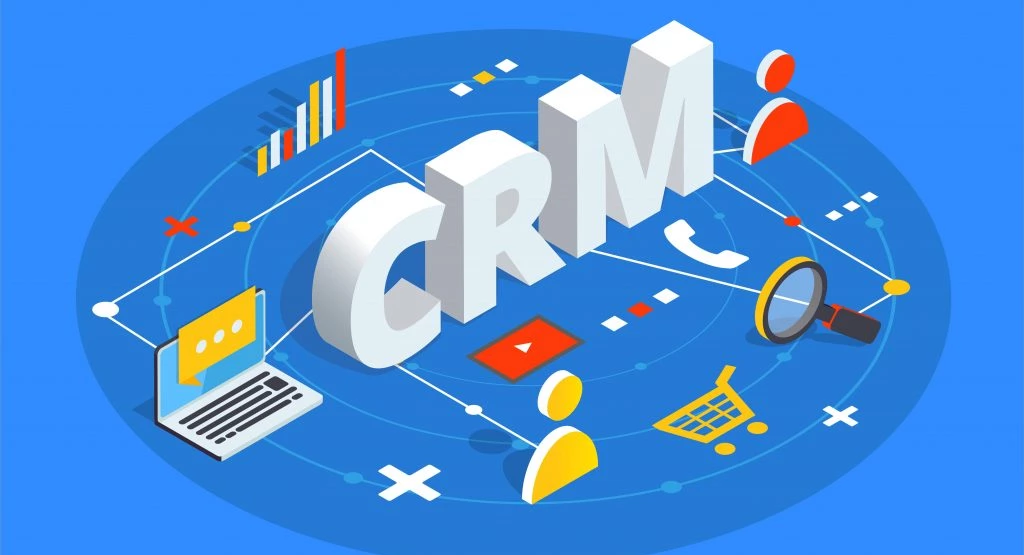 Customer Relationship Management
CRM stands for Customer Relationship Management. The term describes the practices, strategies and technologies a company might use to manage their interactions with their customers and potential customers. It's about creating efficiency in the workplace and maximising the business opportunity throughout the customers' life-cycle. Therefore, improving customer relationships, aiding customer retention and increasing sales.
So What is a CRM System?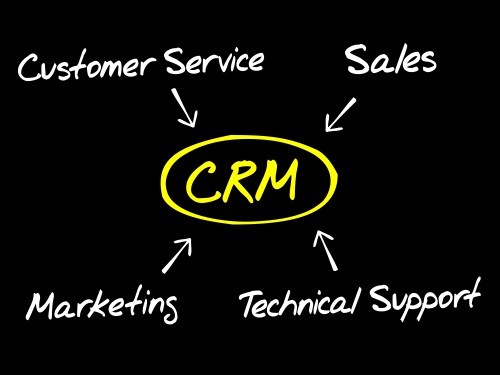 In essence, a CRM system is a software application that records your customer interactions across multiple channels, and stores them in centralised database so it can be shared with colleagues. However, advancements in technology have brought about automation of this process and changed the way we work.
A CRM system collates information from each contact point the customer has with a company. This might be via a website, online chat, email, phone calls, social media, meetings, direct mail and so on.
The information stored can include historic data of any quotations, sales, interests and issues that may have arisen.
Strategy and Culture
All this information gives the company insight into their customer's preferences and to their potential for future sales. It creates greater personalisation and can influence productivity and business strategy.
Whilst CRM systems were initially designed to support business sales functions, the real advantage comes when applied across the whole organisation. Embedding a CRM system into your business will create a strong customer-focused culture that will help streamline your efforts and achieve your targets.
Benefits of CRM
With everything in one place, your CRM system will give you a clear overview of your customers. Most CRM systems can be customised so you can set up the data to show what's important to you. For example, you might create custom dashboards that give a summary of quarterly sales. Or maybe it's the responses to your latest marketing campaigns or outstanding customer service queries.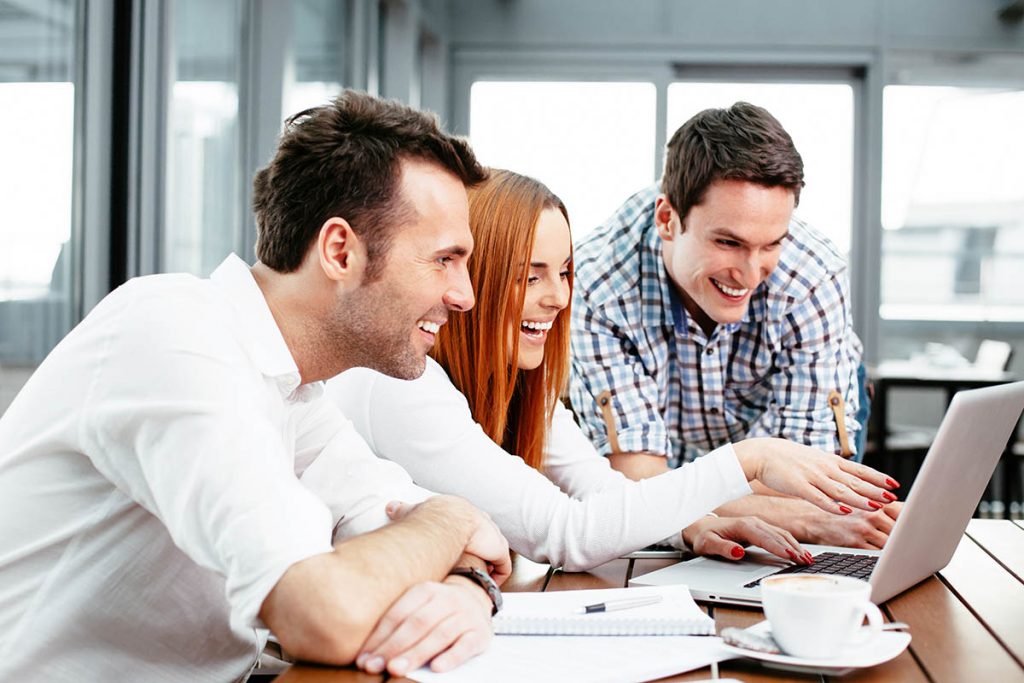 It provides a historic record of the interactions you've had with each customer along with any outstanding quotations or concerns. Your sales staff can view this information and personalise their service.
They'll know when best to approach a customer for follow up sales and which products they are likely to be interested in. In addition, your marketing staff will be able to see who best fits a new product you are launching and which prospect customers are worth investing in.
The CRM system will be evolving daily as new information is added. The more information recorded the better the insight. You'll be able to create custom reports and forecasts to help you analyse your customer base and track your business productivity.
Cloud CRM Systems
Cloud technology has further developed the role of CRM systems in business. Cloud-based technology is where the software application is accessed through the internet. There's nothing to install or download, you just login and go. Your data is held on the CRM providers' servers so there's no capital cost and no maintenance. This means Cloud CRM is much more affordable, and in some cases it's free!
Using cloud CRM system means it can be accessed from any device, so you don't need to be in the office to use it. You just log on via your internet browser wherever you are. Good CRM systems that are built using "responsive design" technology can be accessed through smartphones and tablets with no loss of functionality.
And because it's on the internet, every interaction is shown in real-time. Therefore, when a customer makes an enquiry through your web site form this might trigger a task for one your sales staff, who could be working from home, to follow up.
CRM Summary
In a nutshell, your CRM system brings all the information you hold on your customers together in one place. It helps makes sure nothing is lost or forgotten so you never miss another sale. You can personalise your service to each customer and easily share information with colleagues. You can track your interactions with your customers, set reminders to follow up, automate different processes to speed up responses, and report on your sales and other business data.
Here's a Typical Scenario
No CRM
Andy is one of the sales team at ABC Widgets and takes a call from a potential new customer, Rob from XYZ Consulting. They discuss XYZ's requirements and Rob likes the sound of what ABC Widgets is offering. Andy emails a quotation to Rob and files it on his PC for future reference.
Two days later, when Andy is out meeting with a customer, Rob calls with a few more questions. Sales manager, Michelle, speaks to Rob but is embarrassed that she does not know what has already been discussed or what Andy has quoted. She tells Rob that Andy will call him back the next day and she leaves a note for Andy on his desk.
By the next day the note has been buried under other documents and messages so Andy doesn't see it. A week or so passes before Andy remembers to follow up on this quotation for XYZ Consulting, by which time Rob has bought his widgets elsewhere.
With CRM
If ABC Widgets had been using a CRM system Andy would have created an account for XYZ Consulting and recorded notes of their conversation. He would have opened an "opportunity" for his quotation and saved the document to the account. His email to Rob would also have been captured and he would have set himself a reminder to call Rob after a few days.
When Rob called back anyone in the company would have been able to see what had already been discussed and quoted. They would have been able to answer Rob's questions and added notes of their conversation to the record. If Rob still wanted to speak with Andy, they could send Andy a task to remind him to call on a particular date. The sales opportunity would be tracked in the company's pipeline and included in forecast reports.
Rather than going elsewhere for his widgets, Rob would have been more likely to buy from ABC. Details of the sale would have been recorded in the CRM and reminders set to contact Rob at a future date for further sales.
CRM Integrations
Of course, the sophistication of CRM systems now means you can do so much more than this. But at a basic level this is how CRM systems have changed the workplace. Today the technology has been customised to meet the needs of different industries and CRMs are often integrated with other systems being used to optimise efficiencies.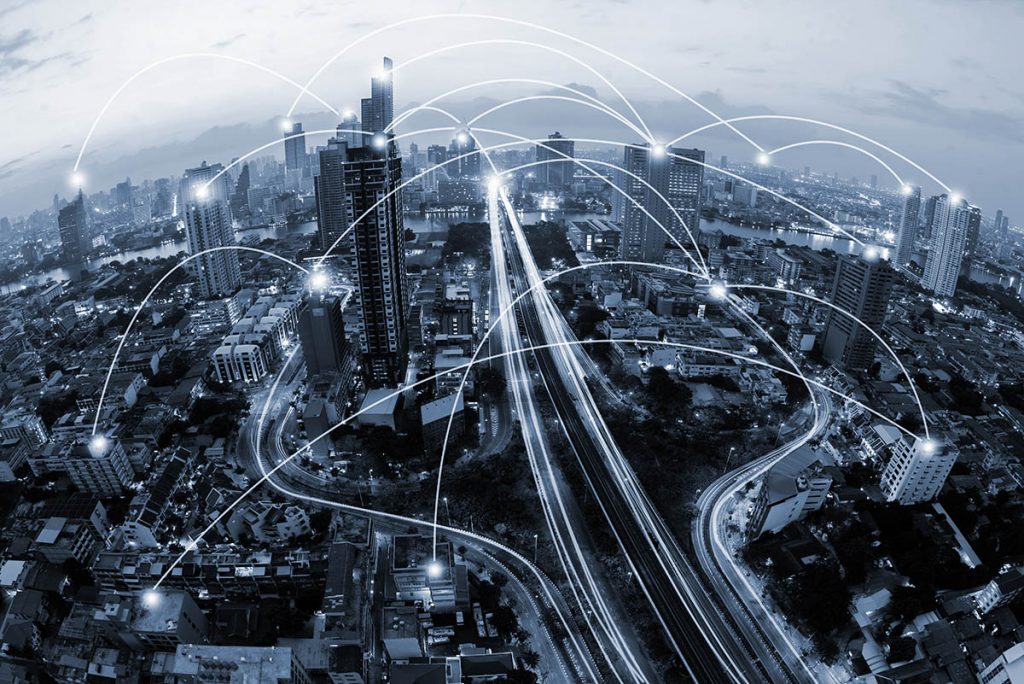 Most commonly this is email marketing software, project management, customer service desk software and accounting systems.
Yet Sales Automation is usually the first stepping stone that companies are looking to achieve. Our CEO John Paterson says "Just about everyone who invests in CRM is doing so in the hope that this will increase their sales, and that this additional revenue will justify the cost of the CRM. Sales Automation can make sales people more efficient by focusing them on deals ready for closing, making sure slow deals don't get forgotten, and that they don't run out of deals in three months' time by giving graphical views of their sales funnel. It also gives the management team a clear view of the overall pipeline so they manage the overall business."
Need help deciding whether you need a CRM?
Read our CRM Buyers Guide "10 Critical Factors when choosing a CRM system"
Really Simple Systems is now Spotler CRM
The same great technology, a CRM platform that is focused on the needs of B2B marketers, provided by the same great team, at a great price!