Marketing
• Nov 4th, 2019 • Guest Writer
9 Social Media Management Tools to the Rescue
A wide array of social media management tools exist to help your engagement efforts. Here are our top 8.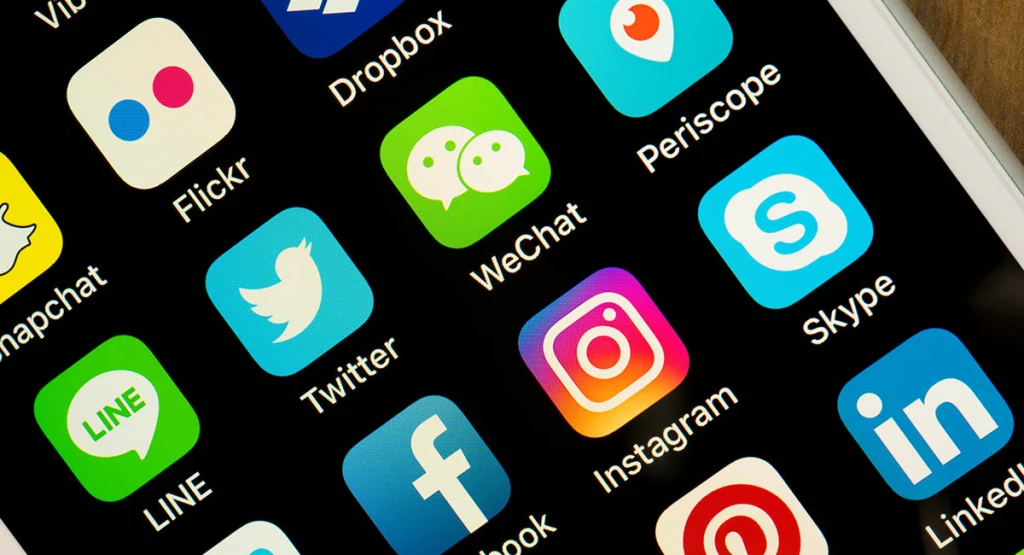 Want to develop an effective social media marketing strategy? Then be sure to have your fingers in as many pies as possible by ensuring your business has a consistent online presence on all relevant social channels. Thankfully a wide array of social media management tools exist to help you manage engagement efforts. 
They cover everything from automatically scheduling social media posts to tracking performance. So instead of constantly interfacing with multiple platforms and losing your mind one tweet at a time, you have the ability to easily integrate and analyze all in one.
Without further ado, please do yourself a favor and carefully consider the following lifesaving tools:

1. Hootsuite
Hootsuite is one of the most recognized solutions for finding, scheduling, managing and reporting social media content. Its web-based dashboard can become your new best friend for managing and analyzing multiple profiles if only you give it a chance. 
The free plan allows you to manage up to 3 social profiles in one easy place. You can schedule 30 updates in advance, generate leads with social contests and benefit from basic analytics for tracking followers and various growth and content statistics related to measuring social return on investment (ROI).
The paid professional plan, geared towards SMBs and solopreneurs, starts out at $29 per month. It permits all-in-one management of 10 social profiles, unlimited scheduling and includes ample analytics capabilities. 
This tool offers lots of useful customizable reports that concisely visualize data in different graphical forms alongside social listening tools that are really useful for comparative business intelligence. A wide range of integrations are also available with third-party solutions. Just keep in mind these add-ons can add up over time.

2. Buffer
Buffer is another all-rounder social media management platform touted as one of the most straightforward options on the market. It's great for publishing, engagement and analyzing social media efforts. However, the scheduling of posts is where the tool seems to shine the most. 
Buffer allows for easily scheduling updates via its dashboard, mobile app or browser extension and by default creates four slots each day. It all syncs up with selected time zones and can be tweaked as needed.
Buffer Analyze is an add-on product you can pay for in order to build export reports based on set metrics. It can help you figure out the best day, type of post and posting frequency to follow to grow your reach. 
There's a forever free plan which works well for solopreneurs and allows for connecting up to 3 social accounts, but paid plains start at $15 per month and increases depending on your business' requirements.

3. SharedCount
SharedCount is a simple social media monitoring service with an easy to use API that enables users to look up the number of times a given URL has been shared on major social networks. It can also track likes, tweets and more by querying directly from the sources.
All you need to do is their website, enter the URL you wish to analyze into the search box and after a few minutes, you'll be able to gain greater overall insights into the social sharing popularity across Facebook, Pinterest and StumbleUpon.
The tool makes it easier to understand what content is and isn't connecting with followers and where you should focus more on your social media efforts. The most affordable membership plan costs $40 per month.
IFTTT (If This Then That) is a creative social media management tool used to build conditional connections between different services and devices called applets. The free web-based service uses an action-reaction mechanism that allows for automating repetitive tasks through the use of simple scripts or recipes.
If this sounds complicated, it's really not. And IFTTT is extremely useful. It can add your new tweets to a google spreadsheet, automatically post your Instagram photos to Twitter, download your tagged Facebook photos to Google Drive, adjust your heater based on the temperature outside and the list goes on and on. 
There are over 300 channels that can be tapped into ranging from social networks to smart appliances to wearable devices. And IFTTT also has a great community that's constantly coming up with new creative ways to automate. So be sure to check out this list for some automated recipes that can save you plenty of time.

5. Hopper
Let's go out on a limb here and say that you have a lot on your plate. You fully appreciate the value of social media to your business – in fact, social media may very well be your business. If that's the case and you really would prefer to spend your precious time living instead of planning posts and feeds and hashtags, then you owe it to yourself to check out Hopper HQ.
It is a brilliant tool if you're a social media manager or small business who needs to save time growing your engagement on Instagram, Facebook, and Twitter.
Though it's great for Facebook and Twitter, it is designed primarily for scheduling Instagram posts, so if Instagram is your thing, then you're in luck! Don't forget to use a URL shortener to make links in your posts more manageable. 
Hopper HQ sets itself apart from the crowd in a number of ways. One major advantage is its ease of use. It's visual, drag and drop design goes a long way in supporting this. Another plus is that it can not only post multiple images but it can also post videos and can schedule and automatically posts your first comment together with the post. This can allow you to plan posts well in advance and let the app do the rest.  It also has a grid and calendar planner and you can even bulk upload and edit content.
If we had to be honest though, one of our favorite features of Hopper HQ is that, unlike other Instagram schedulers, you won't need a mobile app and won't get reminders to make your scheduled posts. Hopper HQ does it all for you. No disturbances necessary.
If you're serious about managing your business' Instagram account, then go check out Hopper HQ already.

6. TweetDeck
TweetDeck is a dashboard application used for the management of Twitter accounts. Though it may not be the all in one platform you may be searching for, it is a fantastic tool for those managing multiple twitter accounts where live conversations are instrumental to business success. 
TweetDeck's prowess can be seen from the fact that, though it started as an independent app, it was acquired by Twitter inc. and was integrated into Twitter's interface.
By using TweetDeck, you can monitor and action virtually every aspect of your Twitter presence including creating custom timelines, creating and managing Twitter lists and searches, adding team accounts, etc.

7. Tailwind
Tailwind is an official Pinterest Marketing Developer Partner for Content Publishing that'll be great for your business if there's lots of reliance on pinning. It has an easy to follow interface that makes scheduling a breeze while also performing analytics to inform you about ideal times to pin for the greatest target audience reach. 
The tool lets you quickly upload new content from a variety of sources including Dropbox and is great for creating multi-board pins and bulk uploads. Its web browser extension lets you save images from all over the internet and either save for later or immediately schedule it to be posted to whichever boards at whatever preferred times. 
Tailwind's Pinterest monitoring capabilities allow for connecting with Google Analytics so you can track organic Pinterest performance. The daily average of pins and pinners over the course of each week is captured along with referral traffic and common keywords and topics. These can all aid in your optimization efforts. 
The free trial allows you to schedule your first 100 pins free (with no time limit). After that, you can decide whether you want to invest $9.99  per month for the service.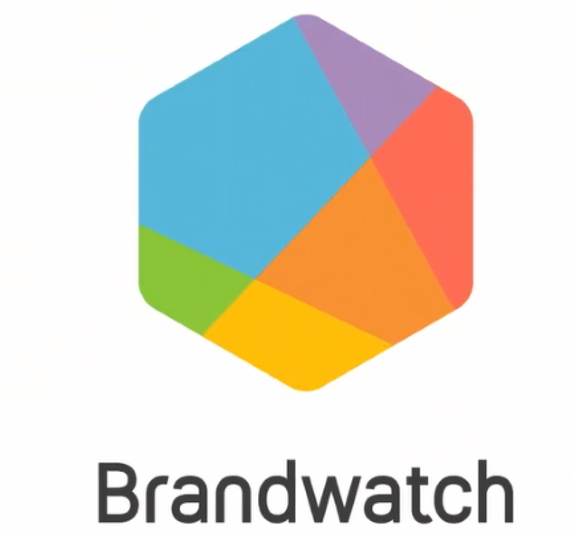 8. Brandwatch
Lastly, Brandwatch is an analytics company markets itself as a leader in social intelligence dedicated to providing consumer insights. For all intents and purposes, the tool eavesdrops on business conversations over Facebook, Twitter, blogs, forums, news and just about every other corner of the web.
This social sentiment analysis considers the tone of the social media chatter collected from profiles you've connected with. It then highlights pertinent trends and emerging themes that relate to your brand or keywords. 
Categorization, charting, geolocation and many other analytic features are tapped into enable insights on brand management, content strategy, competitor analysis, crisis management, and influencer marketing. Unlimited queries, historical data, and data storage is another major draw. 
But it does cost a pretty penny with pricing plans reportedly starting at $800 per month for 10,000 mentions. Before investing it would be advisable to book a demo and think long and hard about the gaps in your current social media plan and whether this tool truly suits those needs.

9. Social Media Tracker
Social Media Tracker, from BrandMentions, is a tool to measure the performance of social media brands. You can go directly to the source of each mention of your brand and engage with the audience. It is easier to monitor brands' online conversations and listen to what people say about brands on different social media channels.
The paid professional plan starts out at $49 per month allowing to track the social conversations in real-time and determine the engagement for any brand, plus see sentiment analysis and what people think about it. It has lots of features for a better understanding on how the audience sees the brand. Here's what it can do:
Better understand the audience by having social media reporting and analytics
Lots of options to customize reports with data and in any language you desire
Social listening and brand monitoring
Track social media mentions to identify influencers
Get insights and ideas for new social media marketing strategies.
In Closing…
It is important to say that there are many other social media tools out there like Postoplan, Unfold, Mavsocial,  Feedly… That is the reason why the same can be said for all of the tools outlined above and the countless others that can come to your rescue.
Choosing the right social media management helpers call for deep contemplation to first figure out which platforms and corresponding shortcomings you need the most help with.  Though digital marketing trends are constantly shifting and the goal is to continuously improve, you cannot allow yourself to get swept away in a sea of additional things you'll need to log into in order to stay on top of the original social media accounts you were seeking help for in the first place!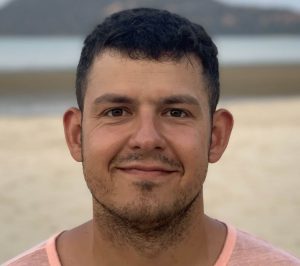 About the Author
Uwe Dreissigacker is the founder of online invoicing software InvoiceBerry and also offers free invoice templates to businesses. Small businesses and sole traders can create, send and manage their invoices, quotes and credit notes with the tool.
Really Simple Systems is now Spotler CRM
The same great technology, a CRM platform that is focused on the needs of B2B marketers, provided by the same great team, at a great price!