Sales
• Aug 2nd, 2021 • Jenii Lowe
7 Impactful Sales Techniques That All B2Bs Need to Know
Sales can be a tough job. Here we explore 7 sales techniques that you can use to win more business.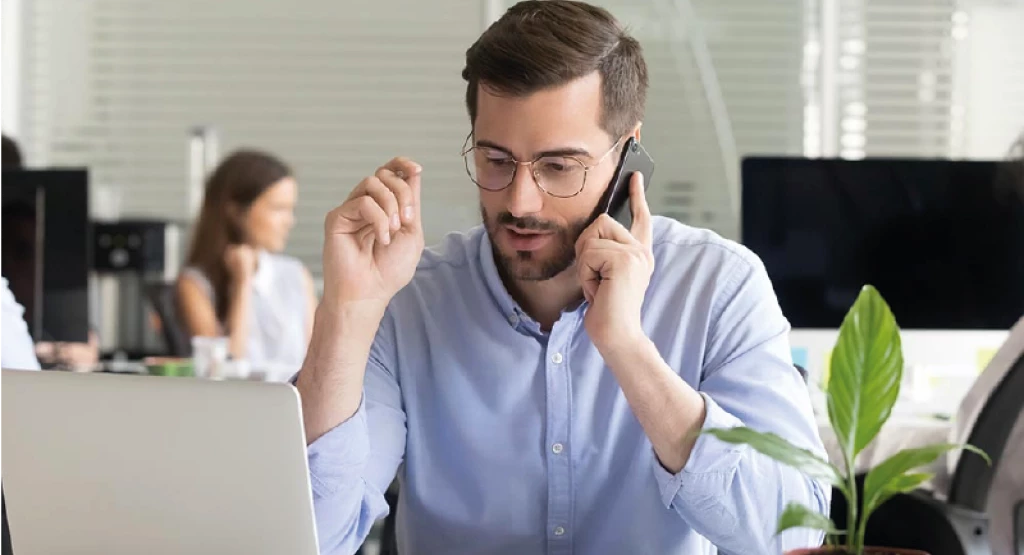 Sales Techniques and Methodologies
Sales can be a tough job sometimes. As a sales rep or business owner-operator, it's natural to wonder if you're doing something wrong when you're hit with "no" after "no".
Whether you're at the start of your sales journey or you're a seasoned sales professional, a run of unsuccessful sales can be truly disheartening. But it's also an opportunity to consider a different approach.
Thankfully, there are swaths of sales techniques out there, all designed to elicit the best possible response from your prospects. Actually, it pays to have a few different approaches that you can strategically whip out to suit each individual buyer.
So today, let's explore seven sales methodologies that you can use to win more business.
1. Solution Selling
If your organisation sells a range of products and/or services, chances are you do a bit of solution selling without even knowing it. Solution selling leads by exploring the prospect's current problems with a view to solving them, rather than rigidly pushing specific products/services at prospects with no wiggle room.
Let's use a fictional marketing agency as an example. Instead of their salespeople trying to sell their latest print marketing suite to everyone under the sun (i.e., the "square pegs, round holes" approach) their salespeople could take a more solution-led tack. When they call prospects, they can ask them about their current marketing concerns and try to solve as many of those issues as possible with the services at their disposal, tailoring a custom package for each prospect. There's a good chance they'll garner more interest than the more rigid approach, and potentially across a wider array of services. That's the magic of solution selling.
However if you have a narrower range of services to pick and choose from, you might want to opt for solution selling's close cousin, value selling. When value selling, salespeople focus their conversations on the benefits that the product provides rather than the product itself. It's quite aspirational as it gets the buyer picturing how much better their life will be with your solution in it, rather than getting bogged down in nitty gritty details.
After all, in business, people are rarely looking to spend money on something – they're looking to solve a problem and gain value. This is the core driver behind both of these sales techniques.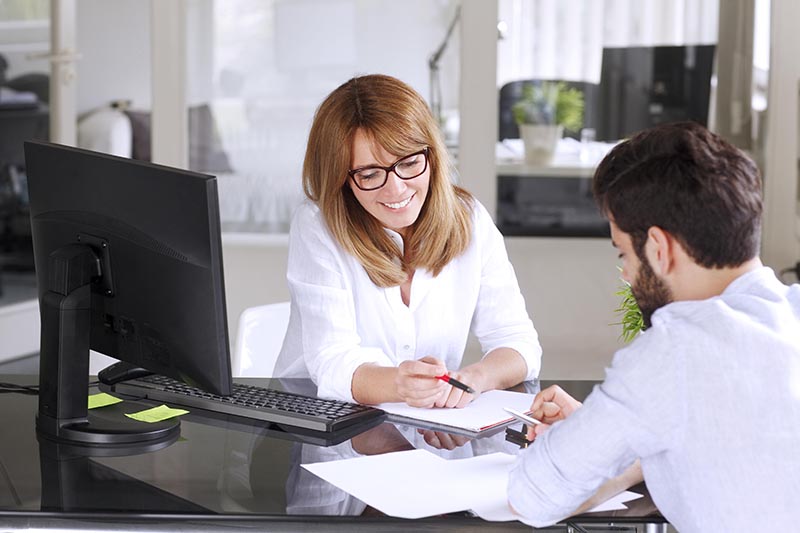 2. SPIN Selling
This sales methodology comes from the mind of behaviour analyst and academic Neil Rackham, and was popularised by his book of the same name. SPIN selling revolves around the salesperson following 4 phases of questioning as the buyer travels closer to a sale:
Situation: Questions that further your understanding of the prospect's current situation, fleshing out any essential, prior desk research that you've completed about that prospect.
Problem: Questions that dig deep into the buyer's problem, establishing the what, why, when, and where of the issue that needs resolving.
Implication: Questions that help the buyer understand the impact of their problem – what other issues is the problem causing under the surface? What would happen if they didn't solve their problem soon – or at all? Note: the questions in this phase shouldn't be pointed and salesy, they should still be framed as a wish to understand and offer assistance.
Need: Also sometimes called the "Payoff" stage. This is the part where you spin the buyer around and get them thinking about how their world would change if those problems were solved… with a solution you can provide, of course.
The appeal of SPIN selling is that it's curious, helpful, and relationship-oriented; intended to get the buyer talking openly about their needs and coming to their own conclusions about the problem's impact.
3. MEDDIC
All salespeople should know about MEDDIC, even though it's more of a lead qualifying process than an active selling technique. It's quite rigid and data-oriented, so it's a great task for the more analytical minds on your team. It was developed by the team at Parametric Technology Corporation in the '90s as a means to gauge whether getting each prospect into your sales funnel is even worth the effort to begin with.
The acronym breaks down as follows:
Metrics: What specifically does the buyer hope to gain from working with you? The aim here is to nail down one or more specific goals that the prospect wants to achieve. A knowledge of SMART goals can help you here.
Economic Buyer: Who controls the purse strings? Who has the power to make decisions and authorise spending? What is their personal decision-making process? What metrics are they most concerned with?
Decision Criteria: What factors go into the prospect's decision-making process? Are there specific criteria to fulfil? What tips the scales in a supplier's favour? E.g. do they prefer value for money or ease of use?
Decision Process: How does the prospect organisation traditionally pick their suppliers? Is there a process to follow? Are there any formal approval processes to consider? What timeline should you expect from them?
Identify Problem: What is the prospect's specific need or problem? What would happen if they didn't address the problem or if they chose a different supplier? How can your particular solution solve things for them?
Champion: Do you have someone on the inside of the prospect organisation who is championing (or could champion) your cause? This may be your direct contact, or it could be someone else who is most acutely impacted by the problem in question. On the flipside, it could be the person who most stands to gain from working with you.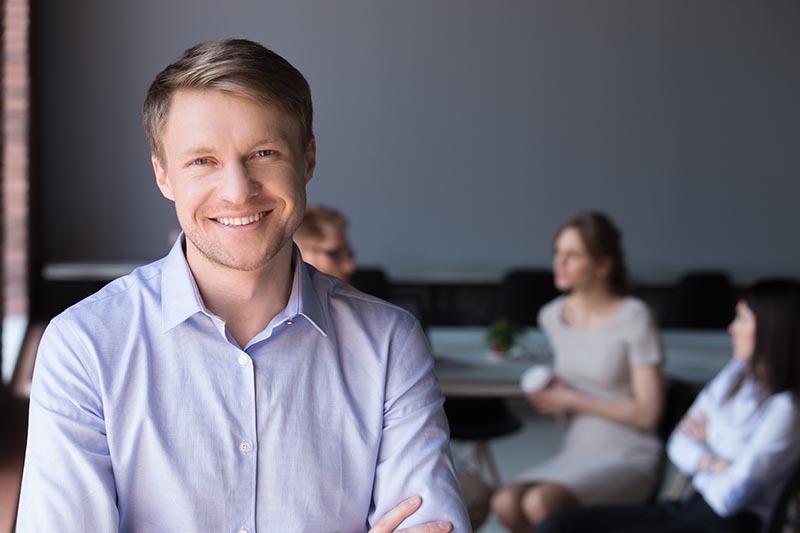 Though not a sales methodology in the same way as many of the tools on this list, MEDDIC is an excellent way of qualifying leads prior to hitting the phones, or the road. It saves your sales team's efforts for the prospects who are most likely to buy.
4. N.E.A.T. Selling™
NEAT Selling is the guiding principle behind sales training from the Harris Consulting Group and Sales Hacker. It's another anomaly on this list as NEAT Selling can be both a sales methodology and a lead qualifying methodology depending on how you approach it.
NEAT stands for:
Need: What is the buyer's need? Not just their surface requirements: what problems are bubbling beneath the surface that need clearing up once and for all?
Economic Impact: What are the economics at play here? Surface ROI is important here of course, but what other, deeper financial trajectories can they expect from action, inaction, or seeking a different solution?
Access to Authority: What access do you have to the person with the appropriate decision-making authority? Would you or your sales rep be able to speak to them directly? If not, do you have someone on-side within the organisation who could have a positive influence on them?
Timeline: What time scale is the prospect working with? What "compelling event" is forcing them to consider taking action? Does it have a hard deadline that's looming over them with real, negative consequences?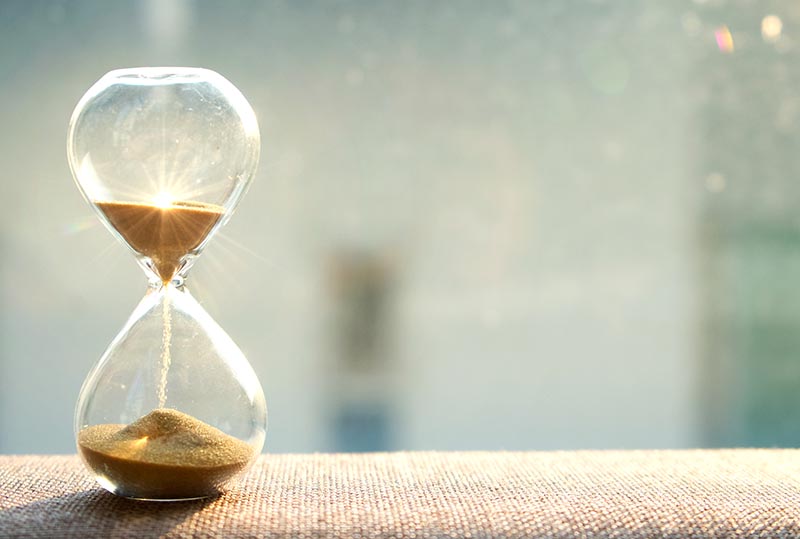 NEAT Selling was built to improve upon older qualifying sales frameworks like ANUM (Authority, Need, Urgency, and Money) and BANT (Budget, Authority, Need, and Timeline).
5. The Sandler Sales System
David Sandler's Sales System turns the traditional, pushy sales techniques of yore on their head, acknowledging that it's not just salespeople that have a strategy – buyers do too. Their site states that buyers "have adapted a self-defense strategy against the typical salesperson. […] it becomes ingrained in your subconscious as a default response when you feel any kind of "sale" coming your way." So true!
Sandler also acknowledged that on the flip side of the coin, salespeople loathe dealing with prospects who string them along, who push for discounts, who are dishonest, and who generally waste time.
When you look at the seller-buyer relationship this way, pressure selling techniques don't benefit either party. Sandler's system is based around mutual respect, honesty, and clarity. The goal is to build an open, trusting relationship with the buyer, building rapport and becoming a friendly advisor rather than the stereotypical, pushy salesperson. Questions about needs, budget, and timescale are generally addressed up front to establish a good fit and to avoid any hiccups later in the sale process.
When both sides are genuinely invested and agree that there's synergy and potential, the sales rep then makes a no-pressure offer or presentation, transparently setting expectations in the process.
The Sandler System is a great sales methodology for those of us who are tired of the pressure-oriented; hustle and grind; "Always Be Closing" mentality of sales. It's perfect for those who seek to treat their prospects as true equals without the awkward power dynamic that comes with aggressive sales methods.
6. SNAP Selling
The SNAP sales methodology is another effort to create an honest, level playing field between salespeople and buyers. Developed by sales strategist Jill Konrath, SNAP selling acknowledges that decision makers in business are generally time-starved, overwhelmed, and swamped with information – making them distracted and resistant to complexity. Konrath (quite rightly) describes today's customers as "frazzled", so her technique aims to keep things as simple and stress free as possible.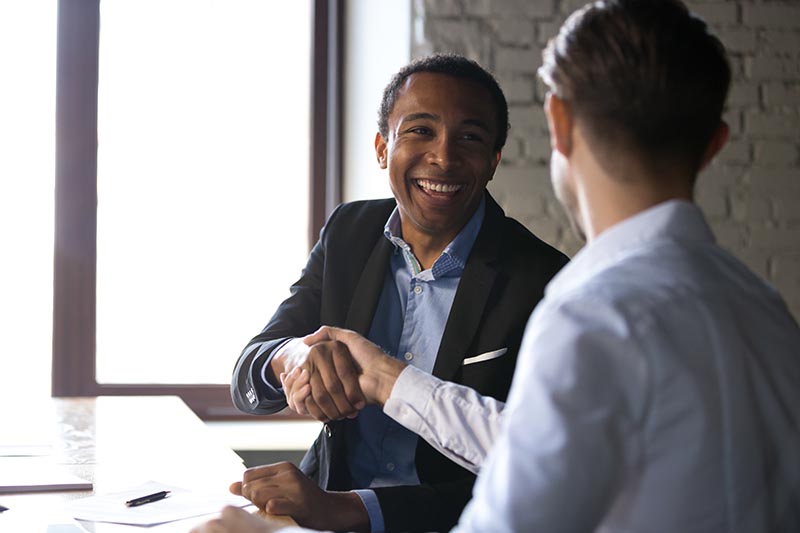 Keep it Simple: When you're selling to busy professionals with a heaving inbox and countless spinning plates, getting into the finer details of your offer is likely to fall on deaf ears. Make your proposition easy to grasp from the outset.
Be iNvaluable: Rather than pressure selling, salespeople should act as a trusted source of information, so build rapport by being a valuable, reliable asset rather than a nuisance.
Always Align: Make sure you are fully aligned with the buyer, not just in terms of fulfilling their precise needs, but in terms of outlook and core beliefs too.
Raise Priorities: The best salespeople are always acutely aware of their prospects' priorities. So make it your job to find out what means most to them and tap into where your talents and their priorities overlap.
Konrath also points out that there are three crucial decisions at play in any deal – not just "to buy or not to buy":
Allowing Access: This is the decision whether the buyer will "let you in". Will they agree to having a conversation or meeting with you? The goal here is to pique their interest enough to agree to continue the conversation.
Initiating Change: We're naturally quite resistant to change, so any salesperson will have to battle against the buyer's inherent comfort with the status quo. You need to get them to understand the potential positive impacts within your offer and how you've helped other, similar buyers in the past.
Changing Resources: Once the buyer knows that change is needed, your job becomes more focused on meeting the buyer's decision criteria and making your offer stand out in order to bag the final sale.
7. The Soft Sell
As echoed by David Sandler, when accosted with a pushy sales message (especially one that comes completely out of the blue) the natural response is to back away pretty sharpish. In fact, one of our competitors asked people to describe sales. The number one word respondents used was "pushy". It's time sales professionals rallied against this label by adopting a softer, more respectful approach to sales.
Soft selling goes out of its way to create a gentler, low-pressure sales environment for prospects. There is persuasion at play, but it's only ever friendly, conversational, engaging, and woven naturally into conversation. 
Now, this might sound quite passive and low-energy, but it's really not. It's the salesperson's job to make the sale at the end of the day, and any good salesperson still needs to be sharp, diligent, and tenacious. You'll still need to keep the prospect interested and lead them towards a sale; keeping the relationship friendly and affable and not wasting any more of the prospect's time should they give a firm "no". To use an over-worn TV trope, hard-sell reps are the "bad cops" and soft-sell reps are the "good cops".
Soft selling makes the salesperson much more of a welcome presence on the other end of the phone. When your sales reps are liked by your prospects, those prospects are more likely to become internal "champions" for your cause – further increasing your chance of success.
Whichever sales methodology you prefer, you need a no-nonsense customer relationship management system to keep track of prospects and opportunities. Really Simple Systems CRM is a powerful, yet remarkably simple cloud CRM designed specifically for small to medium B2Bs. Our CRM is totally flexible, with modular add-ons, no annual contract (unless you'd like one), and strong integrations with a variety of popular cloud tools.
See if Really Simple Systems CRM is right for you
Take a 14 day free trial
Really Simple Systems is now Spotler CRM
The same great technology, a CRM platform that is focused on the needs of B2B marketers, provided by the same great team, at a great price!