Marketing
• Apr 19th, 2021 • Guest Writer
7 Strategies That Help Personalized Marketing Go Above And Beyond
Personalized marketing is now a goal for many businesses but to succeed you need to know the right strategies.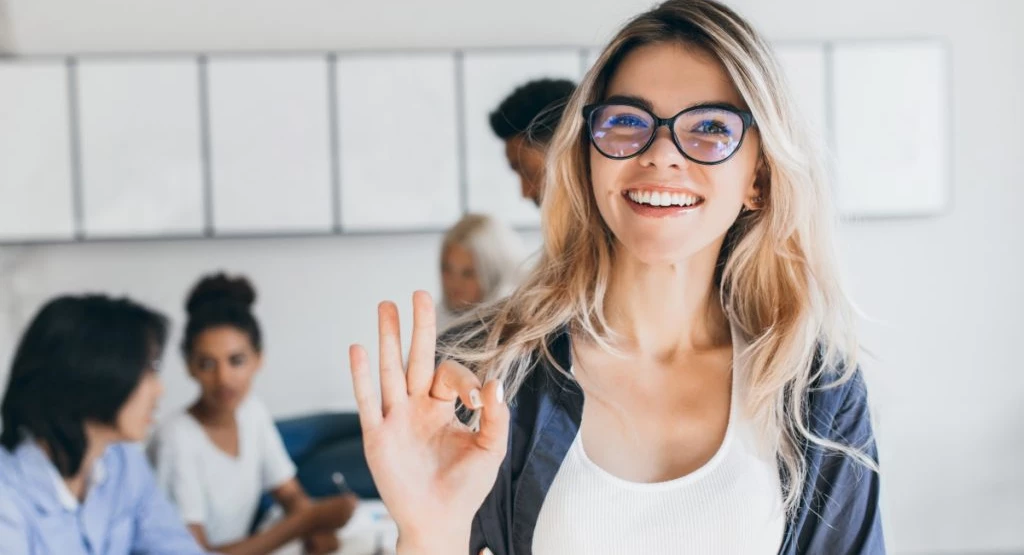 Imagine spending every hour of your day trying to grow your business and getting nowhere near the results you've been promised. That's precisely the thing about marketing; everyone thinks they're an expert until it's their business that they're trying to grow.
Like many business processes, marketing is constantly evolving. Every day we are coming up with new ways to reach our next customer. And every time we find a new way, one of the old ways becomes obsolete. 
So can anyone be an expert? In truth, no. However, what you can do to make sure you're using the best methods for your business is to keep up with industry trends. In this particular article, we're going to cover personalized marketing. Not a new concept by any means, but one you should seriously start thinking about if you aren't already.
If you're currently implementing a personalized marketing strategy in your business, then great – our tips will help you to improve it. If you think it needs some work, keep reading too!
You don't need a dedicated marketing team to do this well; our guide is full of useful tips and tricks to supercharge your efforts and make your personalized marketing go above and beyond.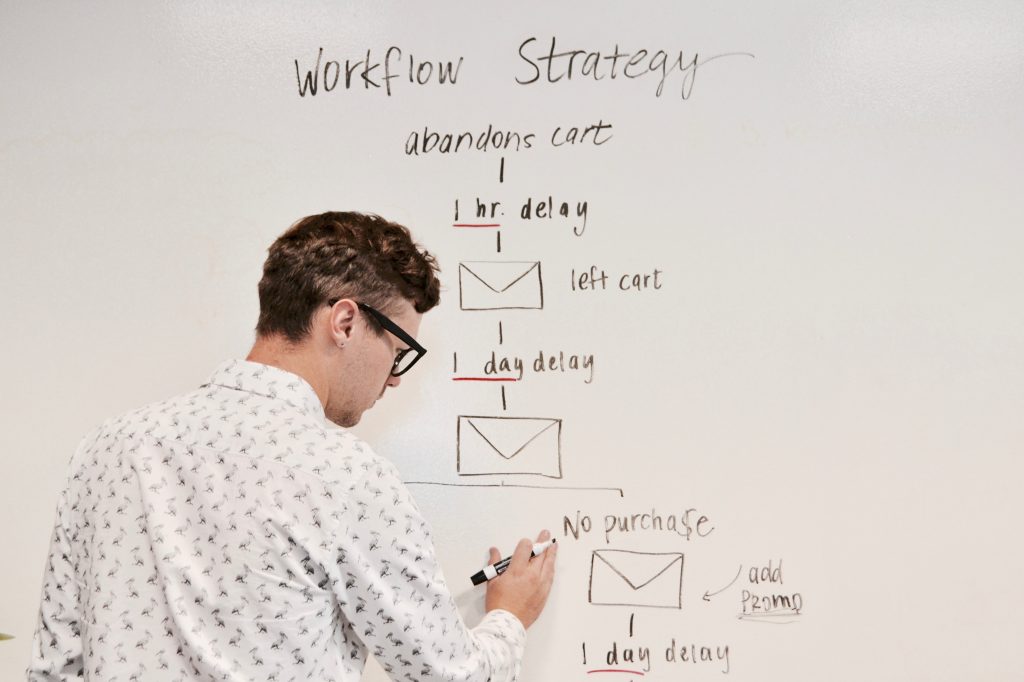 What Is Personalized Marketing?
Personalized marketing is the term given to content that's been individualized before being distributed. It can also be described as one-to-one or individual marketing. You will have received marketing emails before that refer to you by name. You might have been sent birthday messages or discounts rewarding your loyalty to a specific brand too. These are all forms of personalized marketing.
To create a campaign like this, you first need to collect the relevant data. Thanks to the digital transformation, it's easy to acquire basic information such as first and last names. For example, most people will be willing to volunteer these details when they sign up. That being said, all businesses should have the means to launch a personalized marketing campaign… but not all businesses are doing so.   
Why Does Your Business Need To Personalize Its Marketing?
As mentioned in our introduction, the marketing industry is constantly evolving and because of this, personalization is now seen as one of the easiest ways to produce significant results and ultimately grow your business. 
When brands call on marketing agencies to help them achieve their marketing objectives they would not hesitate to tout the benefits of personalization. But it's not just the professionals shouting about the effectiveness of this strategy. Everyday business owners who've used personalized marketing have found that it can: 
Increase open rates of email campaigns
Increase returning website traffic
Generate higher email click-through rates
Perhaps the best way to highlight the benefits of personalized marketing is to tell you about the people who don't like it. 1%. That's it. Only 1% of people didn't notice any significant improvements when they started tailoring communications.
Clearly, there's a lot to be said for personalized marketing. If results are what you're looking for, you've found them. The best part is, you probably already have a lot of the data you need to get started.
So you've got everything you require to do the bare minimum, but let's raise the bar a little higher. How can you achieve your goals, smash your targets, and really get the ball rolling with your digital operations? These seven steps will teach you how to help go above and beyond with your personalized marketing.
All-in-one CRM & Marketing Solution
Take a free trial of Really Simple Systems
Seven Tactics To Supercharge Your Personalized Marketing
Personalization is more than just inserting a first name into the subject line of an email. While that's a great start, there's so much more you can achieve when you know the right strategies. Here are seven personalized marketing tactics that will improve results.
1. Ask The Right Questions
The trick to running a successful personalized marketing campaign is collecting the right data. To do that, you have to ask the correct questions. The problem is, most people don't want to spend too much time filling out a signup form. The highest signup rate comes from forms with three fields in addition to the email box.
It's not all bad news. Yes, you can't build a catalog of data with three fields, but it's a good place to start if you're asking the right questions. Besides, your email signup form isn't the only data collection tool in your arsenal. Using website analytics, you can monitor behavior online and track things like cart abandonment and your most-viewed product categories.
Your customer service channels give you a great opportunity to get to know your customers. Again, don't expect to interview them about all of their hobbies and interests; instead, use this one-to-one communication platform to ask customers how they found you or why they like your brand over a competitor. This kind of data can really accelerate your personalized marketing.
2. Develop a Buyer Persona
Using the data you've collected, you can start to develop buyer personas. Most brands have several categories of customers, and you must have a good understanding of yours.
Developing a buyer persona is about putting yourself in the shoes of your customers. What do they like to do? Where do they spend their time? Are they up early in the morning doing yoga or snoozing their alarm 15 times? 
Put together a list of your customers' favorite films, music, and hobbies and try to map out what their day looks like. It sounds crazy, but how can you personalize your marketing communications when you don't know the person you're tailoring them to?
3. Audience Segmentation
Collecting this data and building an audience list is a good start. If you want to level up your personalized marketing, however, you need to start segmenting. Use everything you learned in the first two steps to segment your customer database into specific groups. These can then receive content tailored to their interests.
A good way of doing this is to segment your customer database based on where they are in the purchase cycle. For example, someone who's looking for small business customer service solutions may be thinking about starting a business in the future and gathering research for when the time comes. On the other hand, they may already run a profitable small business and need your service now.
Both of these people are valuable to you as they could both become customers. However, as one of them is further along the purchase cycle than the other, it would be beneficial to tailor your marketing message.
4. Monitor Web Behaviour
While your customer service team and email signup forms can extract a lot of data, it's never going to be enough to fully personalize the buyer experience. That's where behavioral analytics comes in.
Monitoring your customers' behaviour patterns on your website can tell you everything you need to know to automate your marketing campaign. Think about tracking things like time on page, product category, and cart abandonment. 
With this behavioral data, you can automate your 'win-back' emails and increase sales.
5. Utilize Dynamic Content
Dynamic content isn't as scary as it sounds. It's just the term given to web or email content that changes. In fact, if you've ever been recommended a film or product, you've seen dynamic content in action.
You might recognise this as personalized marketing. That's because to serve dynamic content, you have to know what kind of things the individual wants to see (remember the first tactic on our list). If you've got the data and audience segments nailed down already, it only makes sense to show relevant content to every customer that opens your email or visits your website.
6. Location Targeting
You'll hear a lot of people talk about time and date when it comes to marketing. A certain day of the week or time of day might be particularly fortuitous for you to get your message out there. Take a look at this graph showing the most popular times to send and open emails.
There's no doubt about it: time and day are two things that should definitely be considered when launching a marketing campaign. However, this fails to take into account time zones. Now more than ever, people are working flexibly from wherever they want and whenever they want.
Isn't it about time we used location-based targeting to reach them at a time that makes sense to them? You can definitely do so – all of the information you need is in the data you collected at the start.
7. Email-based Classes Tailored to Interest
If you have a bit more time on your hands or a dedicated marketing team, think about offering courses tailored to each individual's needs. Since you've already got your segmented databases; now it's about serving relevant and useful information.
Small businesses have increased their use of online learning by 900% since 2020. Imagine if you were the person offering these kinds of services. With your audience list, you can provide tailored email and web classes that you already know are of interest.
The best part is, it's easy to implement. Let's say you've got two segments. One has expressed an interest in call managing systems and the other has an interest in increasing customer satisfaction. 
Simply, create two email classes that offer both of your segments useful information relevant to their specific interests. This kind of personalization is a great way to build rapport and increase the open rate of email campaigns.
Go Above & Beyond
You've learned two key things from this guide. Firstly, personalized marketing isn't as scary as it sounds. If anything, you're probably already collecting the data you need to run a successful campaign. You didn't need to read this article to tell you that though.
The most important thing you've learned is how to optimize your personalized marketing strategy using tactics that make your brand stand out. You know the secret to outperforming your competitors and increasing loyalty and reputation amongst your core customer base.
Basically, the ball is now in your court, so what are you going to do about it?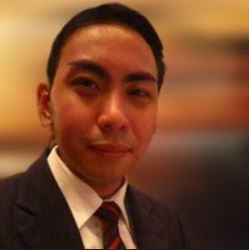 About the Author
Victorio Duran is the Associate SEO Director at RingCentral, a global leader in cloud-based communications and collaboration solutions. He has over 13 years of extensive involvement in web and digital operations with diverse experience as a web engineer, product manager, and digital marketing strategist.
Really Simple Systems is now Spotler CRM
The same great technology, a CRM platform that is focused on the needs of B2B marketers, provided by the same great team, at a great price!