Marketing
• Jun 23rd, 2020 • Daniel Bishop
How to Optimise Content for a Bigger Sales Potential
As well as being well-written, there are various other ways you can optimise your web content to maximise your sales.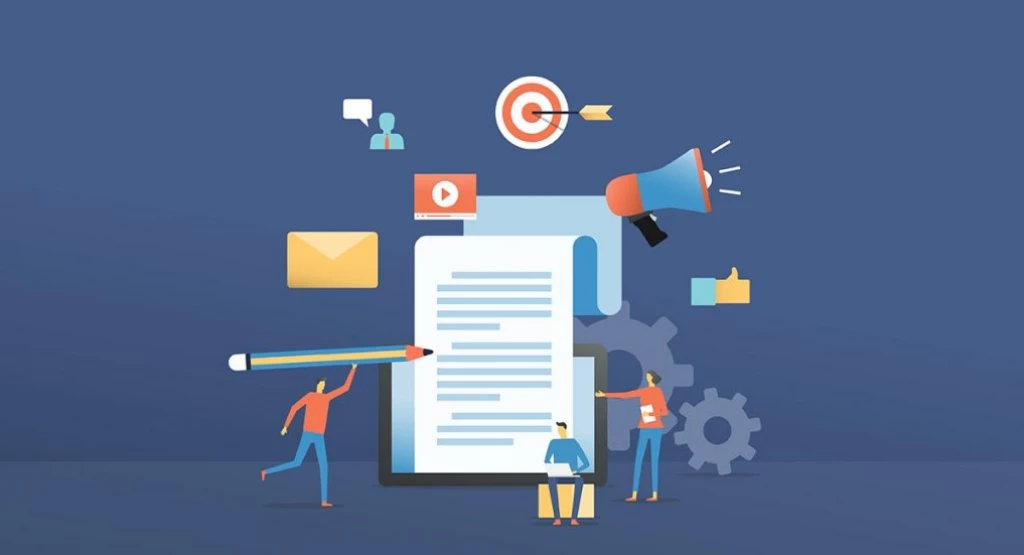 Optimising Web Content for Sales
Good content can help you boost your most important metrics and increase your revenue. Of course, this content should be well-written, relevant for your industry, and valuable to your customers. Still, there are a few tricks you can use to optimise this content and get the most out of it.
There are two ways in which careful optimisation of your content can affect your sales. Firstly, it improves your visibility for search engines, which will attract more visitors. And secondly, it can make your content more shareable and engaging for the readers, which will result in more traffic and more conversions.
Let's see how this works in more detail.
Keyword Optimisation
Now, optimising your content to be easily found by search engines means, first of all, knowing which key phrases and topics related to your industry are the most googled ones. There are many tools you can use to discover which topics you should write about, which questions you should answer, and which exact phrases you should try utilising.
However, have in mind that this doesn't mean stuffing your articles with keywords mercilessly until they're unreadable. Recent algorithm updates have also put emphasis on the context and are getting better at understanding natural language, instead of just trying to blindly match exact phrases in search queries and articles. 
Of course, keyword optimisation is still very relevant. Just keep it natural, try shuffling it up a bit, using different long-tail keywords, answering possible industry-related questions by potential customers and generally taking care of the actual context.
Writing Meta Descriptions
One way to make your content more clickable once it appears in the search results is by adding meta descriptions. These are basically short explanations or brief additional pieces of information about what the user can expect to see on the page.
It's crucial that these are informative, concise and clear as it will often be the first point of contact between you and consumers. Putting a few keywords in the meta description is also a good idea since they get bolded by Google in the search results and attract more attention.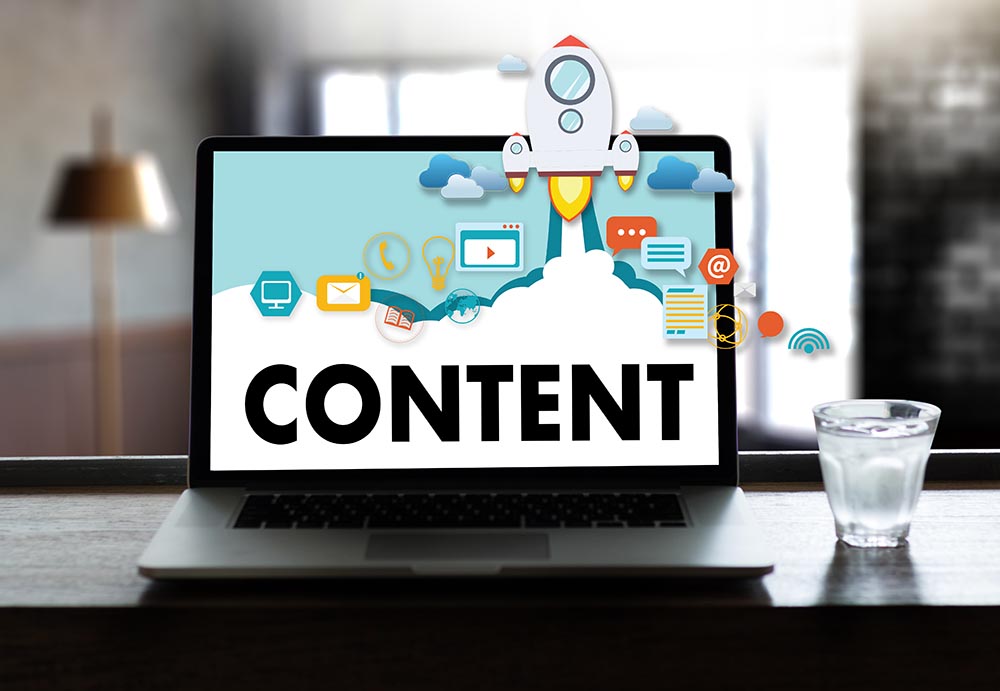 Make Your Images Searchable
Getting the most out of your images is a huge part of content optimisation as articles with images get 94 percent more views than plain text articles. 
The two essential things are file names and alt descriptions. You can't name a photo "IMG_2557" and expect it to be easily found through search engines. Image title and alt descriptions need to be specific and descriptive in order to appear high in the image search section.
Also, pay attention to image size and image format. Photos that are too large and "heavy" can slow down your website and damage user experience (UX), thus automatically hurting your rankings. 
Work With Your Sales Team
Obviously, content optimisation doesn't simply come down to good SEO. Apart from optimising for search, you need to implement a number of tricks and methods that will make your content more enjoyable, readable and that will motivate people to convert.
One of these methods is definitely insisting on valuable feedback from your sales department. Being on the frontline every day, communicating with customers and prospects, they have a very good idea about what attracts and bothers these people. Having this information can help you come up with fresh content ideas that will intrigue readers.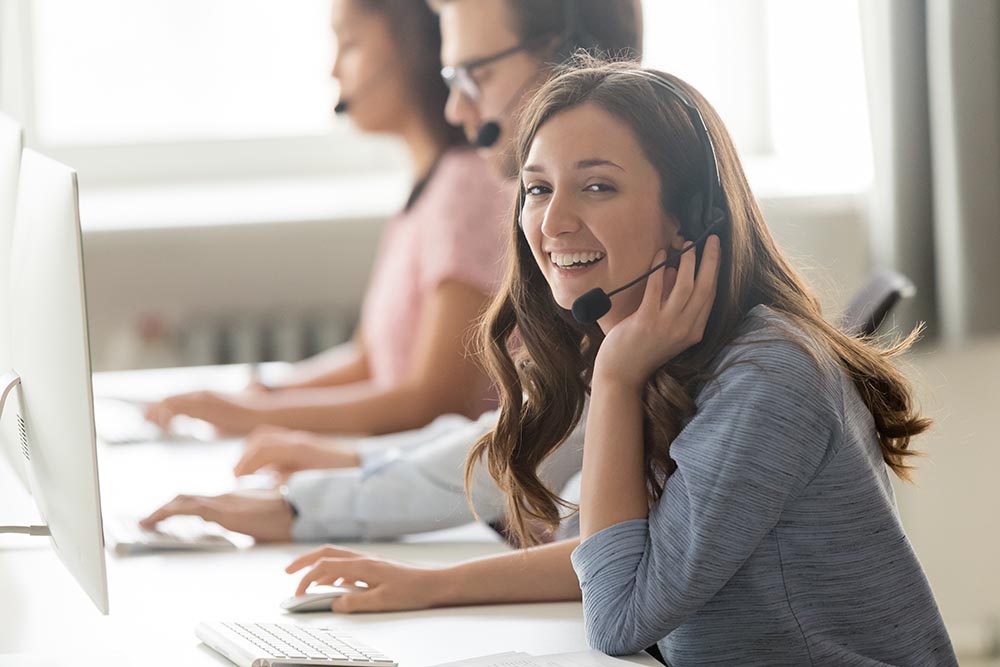 Use Customer Data
Going to your sales team is not the only way to get more familiar with consumers' interests and pain-points. With the help of a good CRM system, you can uncover many concrete and useful insights about your audience. 
This software will track your visitors' activities in order to help you find out their personal details, their browsing and purchase history, what makes them stay, what makes them leave or what triggers them to buy. All these user behaviour data can be essential for devising a top-notch content strategy.
Mind Your CTAs
In order to boost your sales with content, you'll need more than useful, well-written pieces. If you don't remind people what you sell and how they can buy it, they'll probably be leaving right after they finish reading or watching. 
Hence placement and design of your CTA (call-to-action) buttons and links turn out to be as important as actual good content. Make them easily visible yet not obtrusive and overly salesy. You also have to be clear, on-point, and honest about where the link will take them and what exactly they get if they choose to buy the product.
Finally, creating a feeling of urgency, when possible, will add a little additional boost to your sales efforts. Thus don't forget to mention if a certain product is almost sold out or if a special offer is set to expire soon. For a certain percentage of your audience, this can be a deal maker. 
Make Your Content Consumer-oriented
Always remember that the content you create is aimed at consumers and made for them. This means that even the pages that are meant to be highly commercial, such as product pages, should be designed to answer their questions and address their needs. 
Therefore, avoid making the product page content about how great your product or brand is and make it useful for the readers. Try highlighting what they can get with the product and how it solves their problems. When trying to convince them you're better than your competition, don't write about how many items you've sold, but how exactly a certain product will benefit their lives or businesses in a way that no other product could.
Wrap Up
At the end of the day, none of these tricks and suggestions will work if your content is badly written, badly structured, poorly targeted, or full of typos and grammatical errors. 
So you'll need a talented and competent writing team that's capable of creating top-class content, but that will also be able to successfully implement all the above mentioned tips. This is the only winning combination and the best way to boost your sales with this approach.
Really Simple Systems is now Spotler CRM
The same great technology, a CRM platform that is focused on the needs of B2B marketers, provided by the same great team, at a great price!