Marketing
• Nov 16th, 2022 • Max Jones
10 Email Marketing Trends for 2023
Learn how to understand and emulate the top email marketing trends to make your marketing campaigns successful.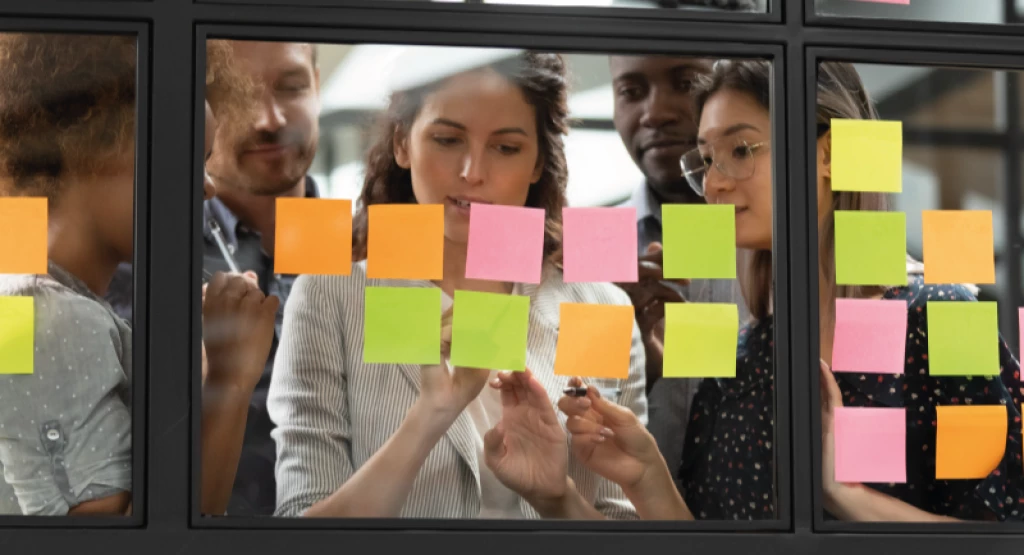 Email marketing is one of the most important – and effective! – means to connect with your target audience, plus convert site visitors into paying customers. Although email marketing has rapidly ascended to become crucial in every industry, you have to understand and emulate some of the top email marketing trends if you want your marketing campaigns to be successful.
Email Micro-segmentation
First up is a more advanced and specialized form of email segmentation. Called "micro-segmentation," this technique provides you with even more detailed insights into the behaviors of your target users and consumers.
More companies than ever are gathering additional data about their target audiences. Then they use that data to fine-tune and custom-tailored marketing emails to their preferences, needs, and more. You can use email micro-segmentation for the body copy of your emails, as well as the calls to action, headlines, and more.
Keep this tip in mind when you're trying to stand out in a crowded market or niche. The more targeted your marketing emails seem to your customers, the more in tune your brand will seem with their deepest desires.
This is where a CRM will help…
Whether it is through "mico-segmentation" of just "segmentation" a CRM will help with your personalized approach to marketing emails, by ensuring relevant content is sent to your customers. 
By integrating your campaigns with a CRM system, it will help you combine your sales and marketing data, which will help reduce time spent on administrative tasks, allowing your teams to focus on the execution of your campaigns.
Discover How Really Simple Systems Can Help With Your Email Campaigns
(More) Mobile Optimization
Mobile optimization is already important, especially since half of all Internet traffic comes from mobile devices these days. However, 2023 and beyond will likely see brands further optimize their emails for mobile viewing.
In essence, you need to make sure your marketing emails are enjoyable and comfortable to view on mobile devices like smartphones. You can do this in ways like:
Adapting your emails to dark and light modes without disrupting any major company elements, like logos
Considering font types and sizes, so they are optimized for mobile viewing
Including a call-to-action buttons rather than links, which are easier to press on mobile device screensFocus on Customer Appreciation
Focus on Customer Appreciation
More brands than ever emphasize customer appreciation in their marketing emails these days, and you might consider doing the same thing. Customer appreciation emails, such as happy anniversary emails or happy birthday emails, are much more likely to be opened than traditional promotional marketing messages.
Even more importantly, customer appreciation emails:
Help customers forge long-term emotional connections with your brand
Humanize your brand and make it seem different from the competition
Of course, you can and should always compliment customer appreciation emails with discounts or special offers. It's just another way to showcase how your brand is head and shoulders above the competition!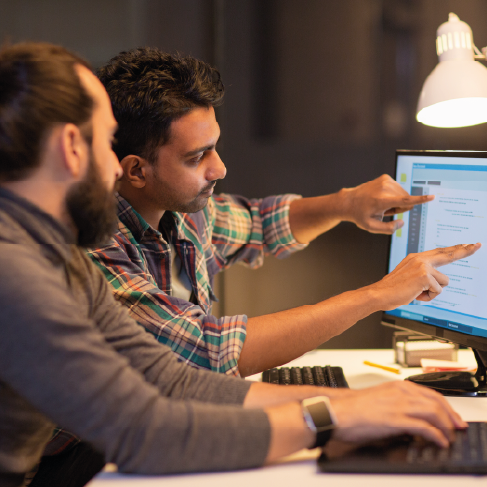 Diverse Data Collection
Throughout 2023 and beyond, we'll likely see more businesses use different strategic data sources to create email marketing lists, create content for marketing emails, and so on. You shouldn't focus on any single data source when developing an email marketing campaign. Instead, you should use many different sources to diversify your data and make sure you get the most accurate information possible.
The three major data types are:
Zero-party data – any information a customer or lead willingly shares with your brand. Think about the information a customer provides on a pop-up, survey, form, etc.
First-party data – any information you receive due to user behavior or activities on your website and replication
Second-party data – any data you acquire through a trusted partner, like a data analysis firm – this data is important since it usually complies with privacy and security regulations, like those outlined in the CCPA or the GDPR
Third-party data – any data collected from data aggregators, data management platforms, and demand-side platforms. You can also get this generalized data from marketplaces like Google
Bottom line: always gather as diverse data sets as possible so you can create and maintain compelling, converting marketing emails no matter what campaign you're in the middle of.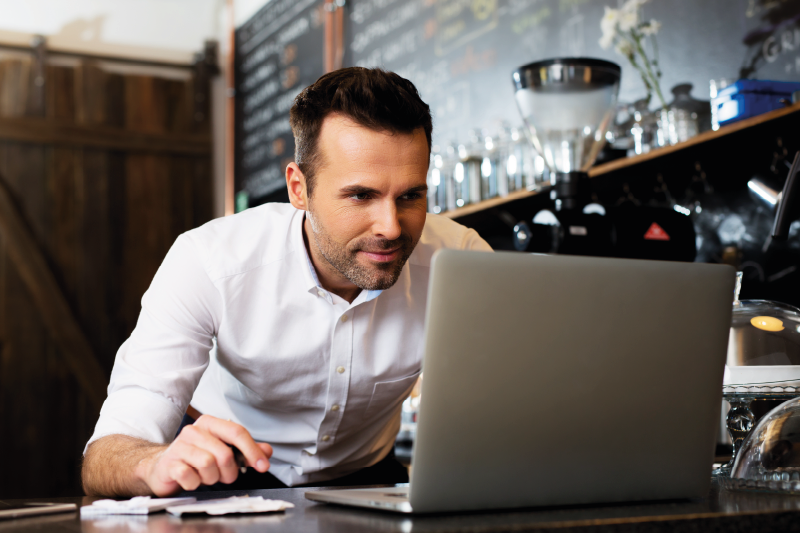 Include User-Generated Content
User-generated content is more popular than ever and for a good reason. Most consumers find user-generated content to be more authentic and, therefore, more valuable compared to branded content.
User-generated content like testimonials, social media videos, and so on are cost-effective and trustworthy. Thus, they have very high returns on investments. Testimonials, in particular, are wise additions to most marketing emails – after all, 90% of consumers will check reviews online before buying from a business.
You can use user-generated content in your marketing emails by including hashtags, prioritizing photo-based email marketing campaigns, and more.
Responsive Email Templates
Since your marketing emails will be viewed by consumers with different screen sizes, you'll need to use responsive email templates throughout 2023 and beyond. Responsive email templates ensure that your marketing emails always look perfect and as you intended, no matter a device's screen size.
Even better, such email templates ensure message functionality. Users can click on call-to-action buttons or view an email's content from start to finish quickly and intuitively, for instance. Note that the majority of responsive email templates are made in HTML, so you can easily download free or cheap responsive email templates right now.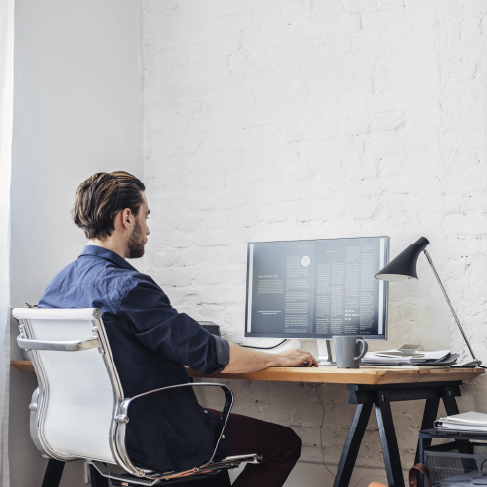 AI-Powered Data Analysis
AI and machine learning are everywhere, including digital marketing. Most companies will likely continue to use AI data analysis to determine:
The demographics and attributes of their target audiences
The needs and desires of their target audience members
What subject lines and keywords are most effective for a given campaign
Which audience members are most likely to respond positively to marketing emails
In many ways, this is a good development! AI-powered data analysis is less likely to result in miscommunications or inaccurate conclusions about one's target audience members. Plus, with the proliferation of data everywhere, feeding the machine learning program enough data to draw accurate conclusions is easier than ever.
Increased Personalization
Naturally, companies that want to succeed in the 2023 email marketing arena will need to increase their email personalization. Consumers are always conscious of the information they gather about them. But certain personalization techniques, like using a consumer's first name, offering discounts on repeat purchases, and so on, can improve your email marketing's effectiveness across the board.
On top of that, many companies are using AI to make custom-tailored marketing emails for certain clients. With the right personalization steps and strategies, you can show your most important clients and customers that your brand cares and that you remember exactly what they need.
Leverage CRM Data to Maximize Engagement
CRM or customer relationship management software gives you a treasure trove of data on each client or lead for your company. Why not use that data for your email marketing to maximize engagement and open rates?
For example, Really Simply Systems' CRM platform allows you to not just design professional looking, streamlined emails with an intuitive drag-and-drop design interface. It also allows you to:
Preview and test different email designs
Include personalized hyperlinks to blogs, product pages, and more
Personalize all email marketing messages using CRM data, like location, customer name, purchases, and other factors
Set email preferences so you always comply with data protection regulations such as the GDPR
Comprehensive, well-designed CRM software enables you to make marketing emails that stick in the minds of your consumers and that feel tailor-made for them – because they are! In this competitive market environment, that's an advantage you can't afford to ignore.
Minimalist Email Designs
Lastly, last year's email marketing trend of minimalist or crisp email designs will likely continue into 2023. Crisp and simplistic newsletter designs are the name of the game in this day and age for a few big reasons:
Minimalist and simple emails are easier to navigate through
Minimalist emails take less time to load – a key concern when most customers click away from a marketing message if it takes more than a second to pop up
Minimalist emails are easier for your customers to absorb. With dozens of emails hitting most customers' inboxes each day, they don't have a lot of time to read through a dense, difficult to navigate through email
It may be worthwhile to speak to your design team and ensure that your marketing emails are designed to be streamlined, straightforward, and no more complex than they need to be.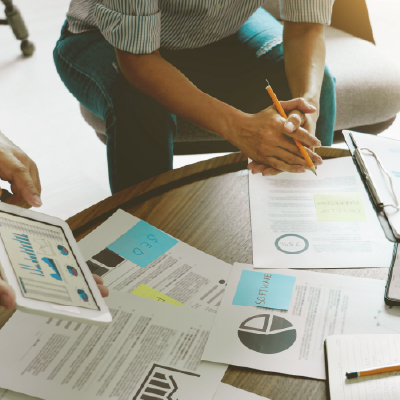 Wrap Up
The above nine email marketing trends will do wonders to maximize the efficiency and cost-effectiveness of your marketing. Each marketing email you send out will be more likely to drive conversions, and your target audience members will be more likely to choose your brand over your competitors. Remember to do plenty of research prior to launching your first marketing emails, then wait for the conversions to roll in.
A CRM system will help generate more leads and allow your team to focus on completing tasks that offer more value through centralizing your sales and marketing data and using automation tools.
Try out Really Simple Systems' CRM tool or email marketing here.
Really Simple Systems is now Spotler CRM
The same great technology, a CRM platform that is focused on the needs of B2B marketers, provided by the same great team, at a great price!