Marketing
• Jan 11th, 2020 • Guest Writer
8 Ways to Expand Your Marketing Plan in 2020
To kickoff a successful marketing expansion in 2020, consider these fresh ideas to increase your brand awareness.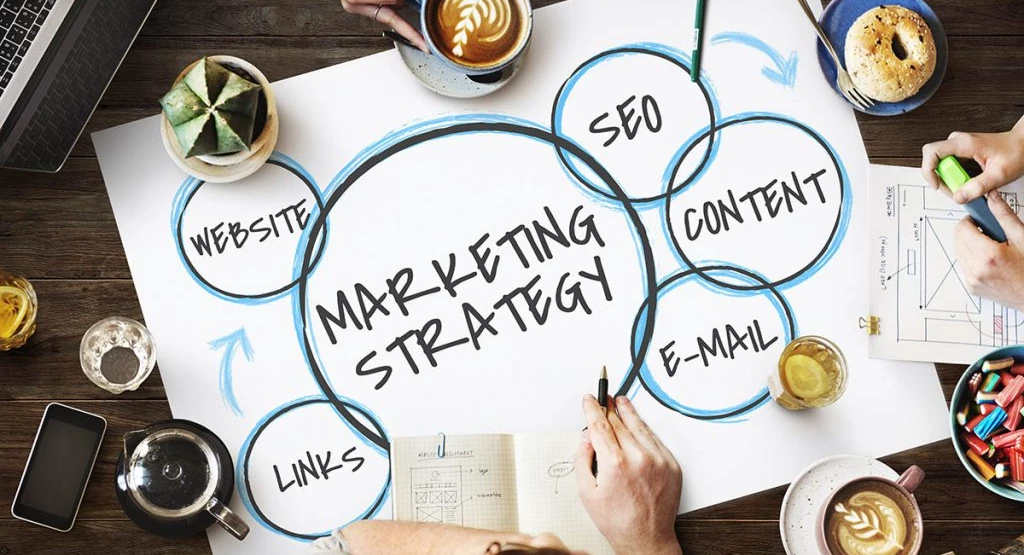 Whether you're a small business or a large corporation, starting the year off right means launching a stellar marketing plan. Expanding your marketing strategy and seeking out new opportunities aren't just signs of ambition. A robust marketing plan is also essential for any business to remain financially healthy and to succeed in a competitive marketplace.
If you need some fresh ideas to bring to the table this year, consider the following strategies to increase brand awareness and kickoff a successful marketing expansion in 2020.
1.   Get More Social
Start the year off by auditing your social media presence. Are you investing in platforms that are reaching your audience? Consider expanding into a new channel such as LinkedIn or Quora to dial up exposure for your brand. If your online presence is already struggling and needs more attention, invest in social media management tools that'll enable you to post across multiple platforms and track user engagement.
A new year is also a good time to revamp your social media with fresh creative and align your brand voice across channels. If you're running ad campaigns on social media platforms, dig into how those audiences are segmented and time campaigns to maximize your marketing spend.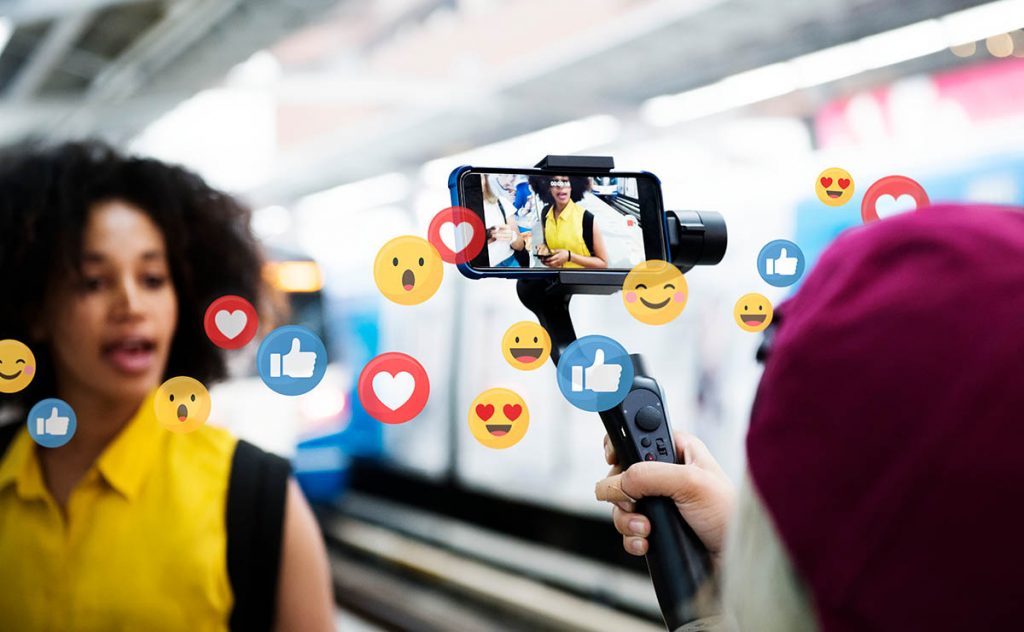 2.   Partner Up
It's tough out there, especially for small businesses. The good news is you don't have to struggle alone. Partner up with another business and launch an affiliate marketing program. Running collaborative incentives and campaigns allows you to reach new audiences and leverage your collective power.
Even if you don't opt into a formal affiliate agreement, you can create alliances with other businesses that will benefit you both. From guest blogging to sharing data, establishing B2B (business-to-business) relationships can reap benefits in lead generation and bring new opportunities to your doorstep.
3.   Show Off Your Expertise
Whether you sell a product or offer a service, you have inherent expertise that is valuable both to customers and to other businesses. Leverage that industry knowledge to become an expert in your field and increase awareness for your brand.
From offering public webinars to writing white papers, you can create content that establishes you and your brand as an authority in the field. Some businesses have also found success in becoming established sources for journalists through HARO, a database that connects publications with experts who provide insight into a newsworthy topic.
4.   Build a Better Blog
Chances are your business has a blog. It's also likely that it's a wasteland of articles that barely register as a blip on Google's radar. You might be tempted to draft an ambitious content calendar, but creating more fodder for the chaos that is the internet isn't always the answer. Instead of keeping the content mill churning, try overhauling and refining your existing blog articles this year.
Conduct an SEO (search engine optimization) audit to clear out any dead links and identify content that needs revision. Rewrite relevant and popular articles with SEO-friendly practices in mind, taking care to incorporate keyword research into your headers. And last but not least, make sure your blog is mobile-friendly, loads quickly, and edit each article to improve overall readability.
5.   Find Your Voice
This piece of advice sounds metaphorical, but finding your voice is meant to be literal. Make some noise online and have fun with your brand. Create video and audio content that your customers will appreciate and find engaging. That means investing in video tutorials, starting a podcast, or experimenting with live streaming on social media.
If you don't have the financial bandwidth or energy to do this for your business, link up with someone who does and become a frequent guest on a radio show or local podcast. It'll not only help you reach a new audience but also give you some fantastic free advertising.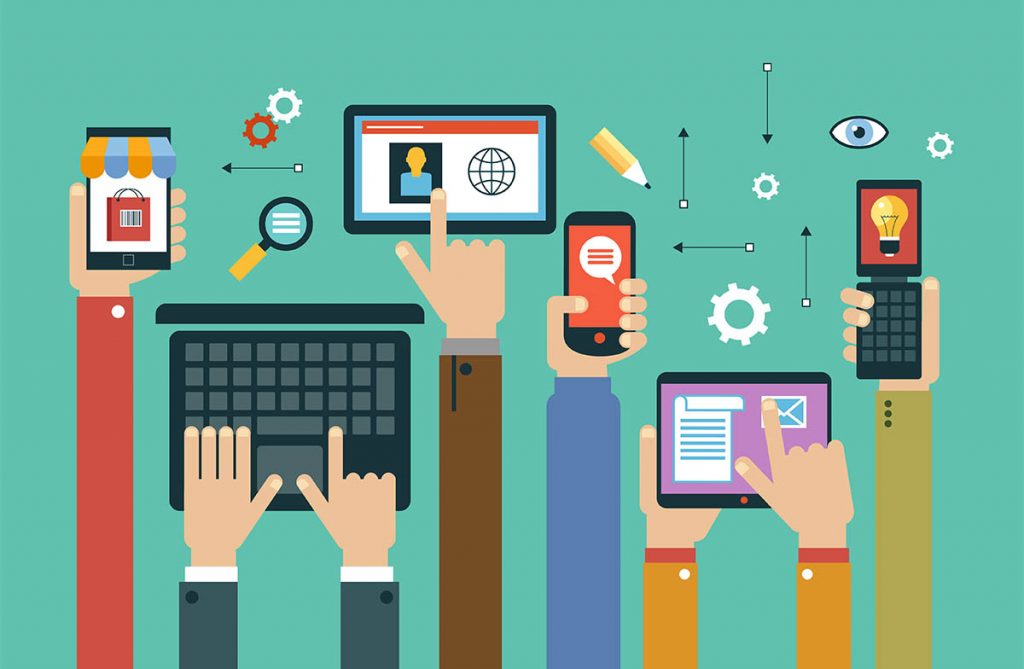 6.   Listen to Your Customers
One of the great things about technology is that it's easier than ever to get recommendations for products or services online. The downside is that for small businesses, even one bad review can sink your ratings. Take customer service to the next level this year by building an online presence that shows you care, from responding to reviews to including testimonials and transparent third-party reviews on your website.
Staying on top of your online presence can help improve your SEO rating since the more engagement with your profile, the more visibility it has in local search results. For both brick and mortar and online enterprises, your position in search results can translate into thousands of dollars of business.
7.   Branch Out into New Verticals
To grow your business and position yourself to compete in the marketplace, you'll want to consider other products or services you could offer to customers. These verticals should complement your existing business and be enticing to your brand audience, so conduct a little market research first before committing. You may even discover that your existing product or service has a B2B application worth pursuing.
It's likely expanding your business will require some capital or outside investment to get things off the ground. If your business doesn't have the cash flow to support a product launch, assess if a small business loan might be the right strategy to seed your new endeavor until it can take root.
8.   Leverage Data and Personalization
What do you know about your audience? Gleaning insight from demographics, trends, and user behavior can catapult your marketing strategy to success this year. Many of the online tools and platforms you already use collect valuable data you could leverage, from Google Analytics to Facebook.
Using data should not only inform choices you make about content and ad buys but also enable you to personalize and automate communication with your customers. Experts agree crafting a unique and responsive customer journey can be the secret source to brand loyalty and continued success for your business in 2020.
About the Author
Madison Crader is a Salt Lake City native who specializes in helping small business owners build brand awareness and make the right decisions to grow their business. She has a passion for helping entrepreneurs set long-term goals by sharing tips and tricks.
Really Simple Systems is now Spotler CRM
The same great technology, a CRM platform that is focused on the needs of B2B marketers, provided by the same great team, at a great price!