Business Strategy
• Mar 27th, 2020 • Guest Writer
Managing Remote Teams During the Coronavirus Outbreak
As a company with years of remote work experience, we share a list of helpful strategies for remote working teams.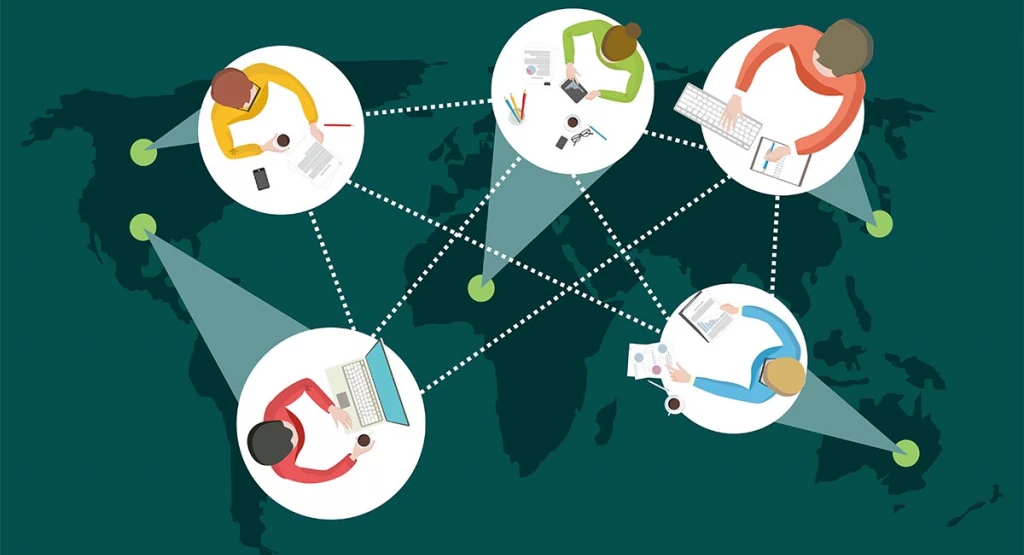 Remote Working: Turn Chaos Into Order
Throughout the past decade, technology has enabled us to work from home more efficiently. Better internet connections, user-friendly task managers, and advanced tools created endless possibilities.
Now it is easier than ever to communicate and manage tasks with adequate project management tools. According to Global Workplace Analytics, the number of people who work from home increased by 140% in a span of 15 years.
That situation has now changed due to the Coronavirus pandemic. In order to protect the health of their employees, companies are choosing to create remote teams in just a few days. Workers have to adapt to working from home, and for some, it's not that difficult. But it gets chaotic when you're the one who's running the business and managing a team.
Turning chaos into order can be demanding for those who don't have remote work already embedded in their company culture. As a company with years of remote work experience, we would like to share with you a list of helpful strategies for managing remote teams during the Coronavirus outbreak.
1. Learn to Write Concise and Clear Messages
Being skilled at written communication is one of the essential qualities of every good remote worker. It's even more important for leaders of remote teams to work on their communication skills.
If the messages you're sending to your coworkers are concise and well-filtered, people in your team won't feel confused or overwhelmed with information. In the sea of announcements, casual chat, and perhaps even a bit of spam, people will be less efficient and less focused on their work. That's why you have to ensure that all of your important messages are visible and precise.
Various software companies offer great versions of intranet solutions. This type of software allows users to share and manage content, create employee documents, track progress, and get real-time notifications. It's organised into categories with manuals, documents, calendars, policies, procedures etc. and, most importantly, it can centralise all the vital documents for remote teams. All those documents, catalogues and important manuals are always available and easy to find with search options. That way the team manager doesn't have to explain every process and set of rules every time. They can just send the link and stay available for further questions.
In case your budget at this moment doesn't allow you to use this kind of software, you can always stick to the two basic rules of communication within a remote team: clear sentences and transparency. It goes a long way.
2. Know The Benefits of Asynchronous Communication
Asynchronous communication is the future of communication for remote teams and teams in general. Opposite of synchronous, this kind of communication doesn't happen in real-time, and it allows every member of the team to take time and think about their response.
Members of remote teams usually have different dynamics, and it's much more helpful to leave notes with questions and wait for feedback from your colleagues. This contributes to creating a less stressful working environment, and gives employees time to come up with thorough, well thought out answers and solutions.
There are multiple forms of asynchronous communication, and you can use tools like Loom and Soapbox to create and send videos or well-planned presentations to members of your team. It might take more time to create content for your meeting, but the message you're trying to communicate will not be interrupted with live questions or other distractions in real-time.
By using video tools, you have endless possibilities. For example, you can add visuals to your message or split-screen to aid your demonstration. In case you're presenting some kind of instructional material, your coworkers can watch it or read it more than once, which will certainly be helpful for their learning.
3. How and When to Use Video Calls for Your Remote Team
Even though technology allows us to have online conferences, our sincere advice is to cut live video chat to a minimum. You can use this option once per week, or even once per month. If it is not managed properly, group live chat can create a lot of confusion and misunderstandings within the team.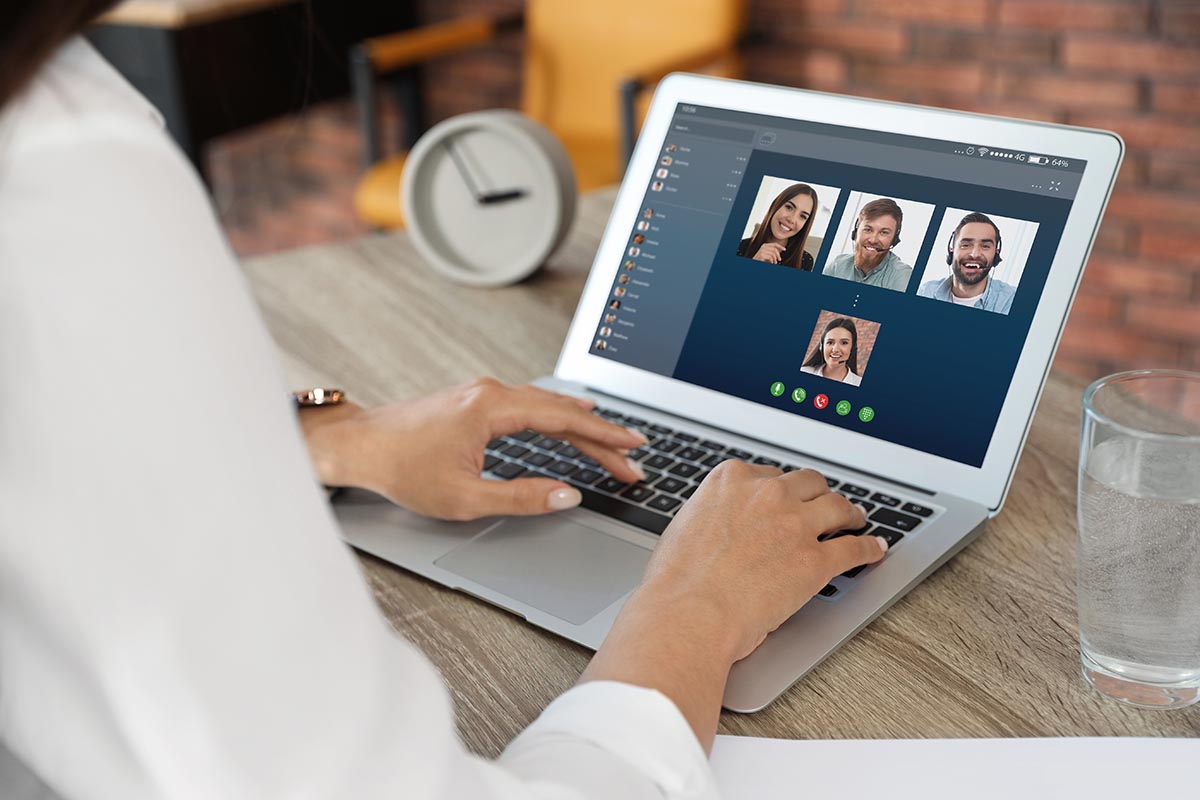 Claire Lew, CEO of Know Your Team, suggests creating a "to-do list" for every online meeting. It's important to announce this video call and let everybody know what they should prepare for this conversation. That will speed up the whole process and make it more efficient. Just remember that a good online meeting is a short online meeting.
Advice from our team is to create a follow-up email about everything that was mentioned and agreed during the live meetings. That will help you keep track of your progress and allow you to notify people who were unable to join the meeting. And that's how you will get benefits from synchronous and asynchronous communication simultaneously.
4. Change the Attitude Toward Productivity
For people who are shifting at this moment from an offline working environment to the online one, the idea of productivity will change. Many team leaders and managers won't be able to see when people are working, but keep in mind that closely tracking the process is not important. At this moment, the only thing that counts is a job well done.
Maybe it will be more understandable if we explain remote workers as fishermen in a fishing village. Every morning all fishermen see each other before they go fishing by themselves and sail away. When the job is done, they bring their catch to the village, and they can discuss how everything went. Basically, remote workers are working alone just like fishermen, and the only thing that's important is to bring more fish by the end of the day.
The job of a team leader, in this case, is to assign them clear goals, give them good equipment and let them do their jobs. After all, as much as you don't want to micromanage your team while they are in their offices, you also don't want to try to micromanage them as they work remotely. Which brings us to the next useful remote management tactic.
5. Avoid Micromanagement and Try OKR
A good remote team manager knows how to recognise micromanagement and avoid it. True, micromanagement can be useful for smaller projects, but it usually results in having an overly-controlling manager who is creating an atmosphere that's neither productive nor pleasant for workers.
There is a management technique called OKR (Objectives and Key Results), and it can be quite helpful when a remote team needs a clear goal, and effectiveness. This technique is collaborative and it can set measurable results and challenging goals. Here is how you can replace micromanagement with OKR:
Set up to 5 objectives that are relevant to the audience (one person or a team)
Make those objectives measurable and create a deadline
For each objective, there should be up to 4 key results
All objectives should be difficult but possible to achieve
Keep in mind, however, that this shouldn't be all about setting goals that are hard to achieve. If you decide to use this management technique, you can't expect all objectives to be completed by the deadline. The objective is considered achieved if there is around a 70-75% completion rate.
By using this technique or by using task management software, your team will learn what accountability really means and how it works. Lastly, remember that avoiding micromanagement is doable if a manager learns how to explain to their team what the expectations are and why they're important.
6. Useful Tools for Remote Teams
For teams that are starting their remote work experience, such as a remote dedicated development team, the most important thing is to use software that's affordable and easy to use. Here are just some of those that have good balance when it comes to price and usability:
Google Drive – free file storage and synchronisation service
Asana – well-known project management software tool
Trello – project management solution
Click Up – free project management software
Slack – instant messaging platform with user-friendly bots and options
Really Simple Systems – easy to use customer relationship management software
Skype – free telecommunications application for video chat
onWebChat – free and minimalist live chat software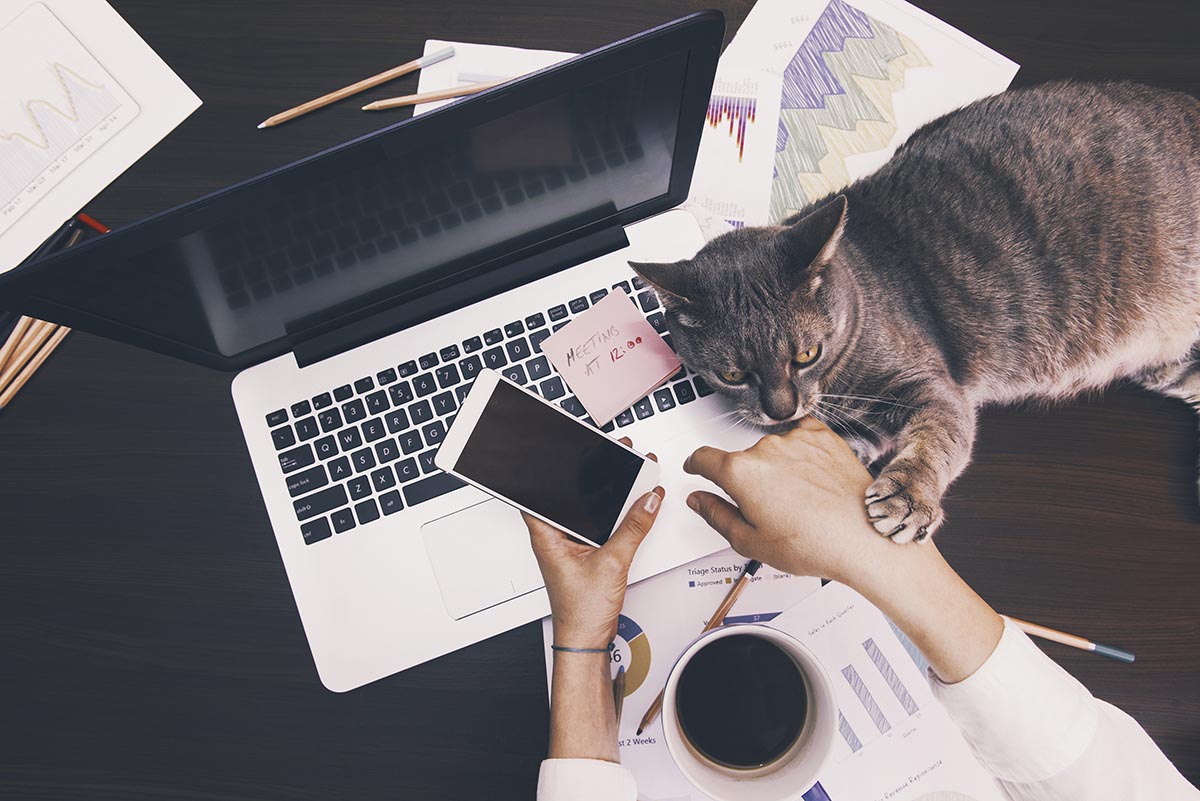 Note that many software companies are aware that there are people in need who are starting to work remotely these days, and they're giving their services for free. Some of those services are worth trying, and they can help your team overcome this crisis without expenses. These tools can be used to help your team overcome difficult moments and you can use these apps for team building activities.
7. Handling Remote Working at Really Simple Systems
In this precise moment, the whole Really Simple Systems team is working from home. It wasn't like that before the pandemic, but for us, it was easy to go fully remote because we already have experience with remote workers across the globe. We managed to maintain high levels of productivity by using some of the well-known and affordable tools that we mentioned above.
We're using Slack and Gmail for internal communication, and SnapEngage for online chat.  Our projects are managed with Clubhouse, and our customer service, marketing, and sales activities are all covered by Really Simple Systems CRM software features. We understand that every business is different, but we wanted to let you know how you can combine tools in order to maintain productivity and keep your team satisfied.
"I do believe that face-to-face communication is extremely important for businesses, and is what makes us human. We convey so much meaning in our facial expressions and body posture that is not possible in communicating via the written word or even video streaming. However, the tools available do make managing remote teams a viable option that can create a new dynamic for both the business and individuals."
Helen Armour, Really Simple Systems
Wrap Up
We can't predict what's going to happen in the months ahead, but we can point out that managing remote teams is the future of business management. It can attract better professionals to your business, and it can save a lot of money that was previously spent on commuting, office expenses, etc.
In the years to come, your company might be hiring more and more millennials, a generation known for their preference of remote work and companies that offer flexibility. So, it's safe to say that this change can prepare us for a more successful future.
Really Simple Systems is now Spotler CRM
The same great technology, a CRM platform that is focused on the needs of B2B marketers, provided by the same great team, at a great price!