Customer Service
• Jul 22nd, 2019 • Guest Writer
7 Ways to Enhance Customer Service with Live Chat
Discover how Live Chat Customer Support Technologies could prove game-changing for your business by improving your Customer Experience.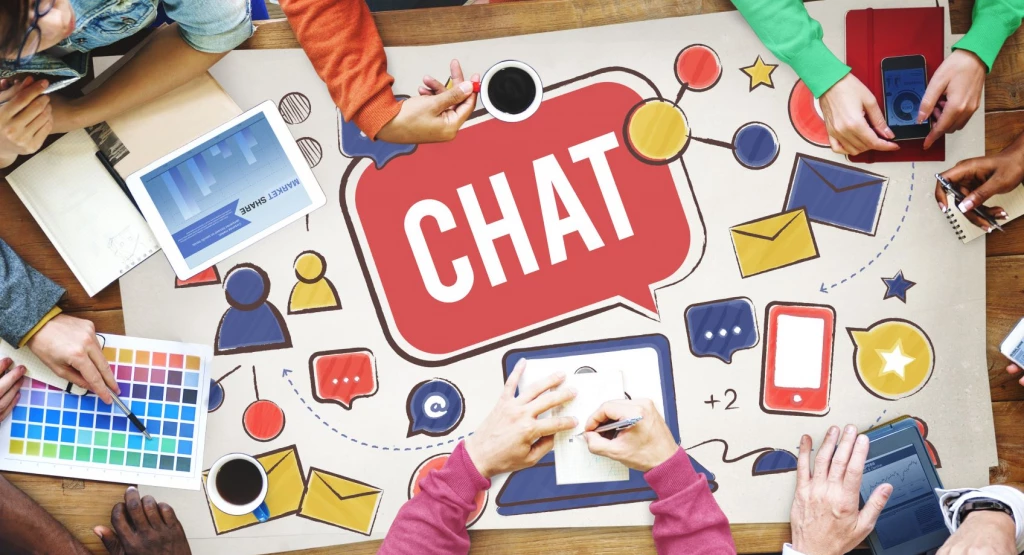 Customer Service Expectations
With the ongoing developments in technology, the expectations of your customers are also evolving. From same day delivery to receiving real-time updates for their orders, customers detest waiting.
No wonder, a recent PwC survey indicates that customers across a wide variety of industries are willing to pay as much as 16% extra for better service. The same survey also reveals that "speed and efficiency are the cornerstones of the customer experience," with 52% of consumers ready to pay more for higher speed and efficiency.
Of course, most businesses are already aware of this fact and have incorporated several changes to ensure speedy delivery and services for their clients. However, the same may not hold for the customer service offered by most companies.
According to customer service benchmark research, the average email response time for customer service is over 12 hours. Shockingly, 62% of companies do not even bother to respond to customer service emails. And, of those that do, only about 3% send a follow-up email to customers to check whether they are satisfied with the response or not.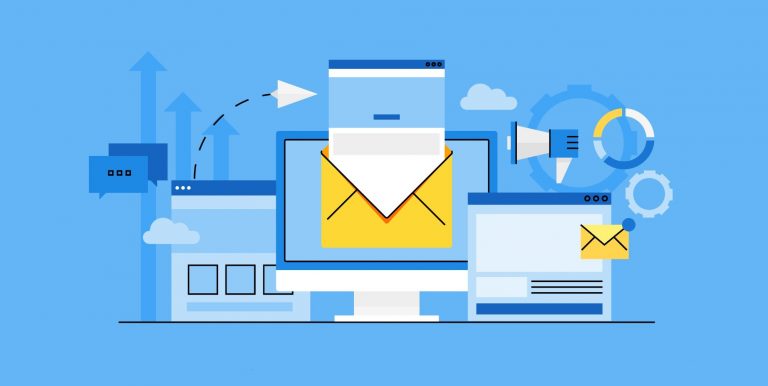 Speed Matters!
Today, customers demand speed – be it delivery, or customer service.
CMO Council reports that according to most customers, fast response time is the most important attribute of good customer service. Therefore, by responding to your customers promptly, you are only meeting their expectations – which is a must if you wish to survive in the marketplace.
Unfortunately, as customer satisfaction research shows only 12% of customer service managers are focused on responding to their customers promptly. The figure sounds dismal but also presents an opportunity for the brands that are listening. By improving their customer service, brands can grab the lion's share of the market and cultivate a loyal breed of customers to grow their business significantly.
Using Technology to Improve Customer Service
Technology is a great enabler for businesses who wish to serve their customers better and speedily.
For example, live chat software enables you to have real-time conversations with your customers, while they are on your website, reducing the wait time significantly.
According to Forrester Research, "44% of online consumers say that having questions answered by a live person while in the middle of an online purchase is one of the most important features a web site can offer." Another live chat survey reveals that live chat offers the highest satisfaction rate of 73% as compared with 61% for email and 44% for the phone. No surprise then, consumers feel more confident about purchasing from a website that offers live chat support, and over 30% of consumers expect to see a live chat option on every website.
In short, customer support technologies such as live chat could prove to be game-changing for your business by improving your CX significantly. Live chat enables you to connect with your customers in real time – allowing you to help them at the precise moment they need guidance on their purchase journey. Unsurprisingly, customers are 3 times more likely to convert when they've used live chat.
Acquire live chat takes this experience one step further as it can be integrated with screen-sharing and co-browsing capabilities – enabling your support team to interact with customers in-depth and solve their queries quickly.
So, are you ready to up your game?
Here are seven ways to enhance your customer service standards with live chat software.
1. Respond to Your Customers in Real-Time Using Live Chat Software
According to Gartner, 89% of businesses compete mostly on customer experience. With live chat, you can be miles ahead of the competition by resolving consumer queries within the shortest possible time by facilitating real-time conversations.
In addition to resolving queries promptly, using live chat, you can offer support to customers during the checkout process, minimizing the urge to comparison shop and close more sales in the process.
Did you know that a longer response time leads to high abandonment rates? Thankfully, live chat can reduce your response time to zero. That may be the reason why companies who use live chat witness a 20% increase in conversions as compared to companies who don't.
2. Keep the Design of Live Chat Window in the Right Direction
One of the best ways to attain your customers' attention to live chat on your website is to place your live chat window where they expect to see it.
The bottom right corner of your site – similar to Google chat or Facebook chat approach – is the least obtrusive position on your page and consistent with what's already being followed by most popularly used sites in the world.
Besides, the right bottom is the area where toast notifications usually pop up – making it the best placement for your live chat window without interfering with any other text on your page.
3. Place the Live Chat Widget on Every Web Page
You don't know when your customers might need assistance on their purchase journey. It could be on the home page or during checkout to clarify something about shipping charges or the mode of payment.
By placing a Live Chat button on every page of your website, you can connect with your users at each point on their journey, while resolving their queries instantly.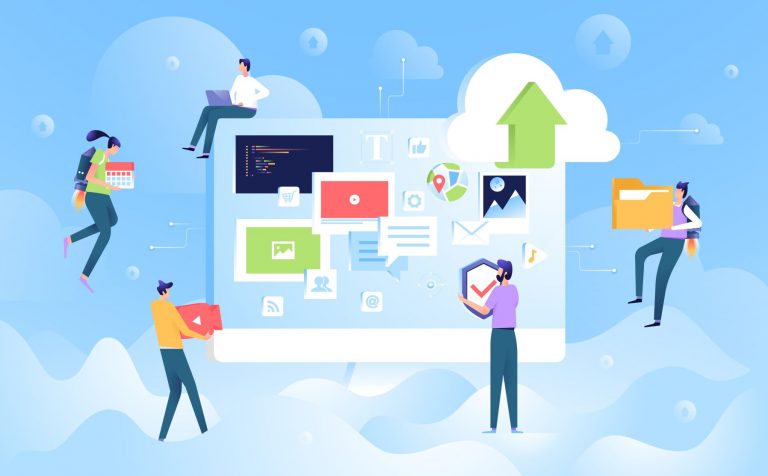 4. Enable Screen Sharing During Live Chat
Often, it happens during a conversation on live chat that an agent tries his or her best to explain something to a customer, but they don't get it. Especially if a customer is not tech savvy, it could be very tedious for them to navigate your site without help.
With screen sharing, agents can easily navigate the site on the customers' behalf while making it simpler to share data and give demos on their screen. The application also allows multiple screen sharing across several monitors, ensuring better collaboration and quick query resolution.
5. Use an AI-driven Chatbot to Boost Your Conversion Rate
Who knows when a customer might need you?
Of course, it may not be cost-effective to have support agents available to your clients 24/7, but an AI-driven chatbot could solve the purpose and improve your CX considerably.
Using AI, you can give your chatbot a brain to anticipate customer needs and chat with them contextually. Such chatbots can read a customer's question by mapping it to common phrases and keywords to suggest the next course of action by directly answering the question, inserting relevant FAQ pages, or guiding the customer to the right department.
Another benefit of a chatbot is that they reduce the need for companies to hire and train several customer service agents. This reduces business expenditure, resulting in lower prices for consumers. According to studies, 29 percent of customer service positions could be automated through chatbots, leading to $23 billion in savings for US businesses.
6. Adopt Live Chat Metrics
For businesses, it is important to quantify their achievements to calculate their ROI and ascertain the efficacy of various systems. Live chat metrics help you measure your service level standards (SLAs). They also help you quantify your live chat performance in terms of revenue goals. Standard live chat metrics and KPIs include Average Response Time, First Contact Resolution Rate, Average Resolution Time, Customer Satisfaction Rating, Lead Conversion Ratio, etc.
By adopting the right live chat metrics, you can measure your team's performance against your pre-defined key performance indicators to identify your areas of success and weakness.
7. Additional Chat Support Tools to Assist Customers
While live chat is integral to improved customer support, integration of other tools such as co-browsing can offer much more convenience to your customers. Co-browsing is a technique that allows your agents to interact with a customer by using their web browser.
The method enables your representatives to guide customers easily by highlighting different points on a particular web page through a shared browser. The whole communication is secured using PCI DSS encryption standards, delivering real-time support in a safe and secure environment. Customers not only gain from a faster response time but can also learn how to resolve the same issue in the future by following the agent's action on their screen.
Acquire reports that real-engagement between support staff and clients using co-browsing technology can improve first call resolution by 18% and decrease call handling time by 14%.
You can also get more out of live chat by integrating it with your existing CRM software. The data acquired from live chats can supplement the current information about your clients stored in your CRM software. This helps in delivering a personalized experience, as agents can access this data the second time a customer initiates contact. Such software also saves chat transcripts that can come in handy in the future.
Another simple idea to improve your customer service is to include a Helpdesk tool on your website. Such software enables your staff to keep track of user issues, prioritize them, and deal with them in an efficient manner. In fact, a Helpdesk tool boosts consumer confidence in your site, while enabling you to capture, convert, and resolve customer queries from a single, unified platform.
The Bottom-Line
Did you know that 67% of customers cite bad experiences as a reason for leaving?
Customer experience is a top priority for businesses in 2019, and those who fail to deliver will almost certainly perish. In simple words, providing seamless support to your customers across a variety of channels could be a major differentiator for your brand in the times to come.
Take control of your brand's future today by adopting advanced technology such as live chat to deliver un-interrupted omnichannel support to your customers. The tips mentioned above will undoubtedly help you get the most of your live chat software.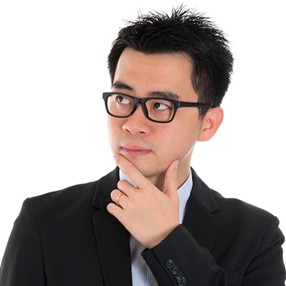 About the Author
About the Author
Sam Makad is an experienced writer at StudyClerk and marketing consultant. His expertise lies in marketing and advertising. He helps small & medium enterprises to grow their business and overall ROI.
Really Simple Systems is now Spotler CRM
The same great technology, a CRM platform that is focused on the needs of B2B marketers, provided by the same great team, at a great price!